Jason Jansson is the Executive Director of the Ontario Basketball Association (OBA). It's a pretty tall order being in charge of the day-to-day operations for a sport that's growing like no other in Canada's largest province, Ontario. Jason's been with OBA for almost 17 years now. It's hard to believe that 17 years ago, Jason Jansson was a sport management student, ambitious and eager to not only work in sport, but to pursue excellence in developing basketball in Ontario. On the heels of Jason Jansson's 17-year mark of working at Ontario Basketball, we spoke about his current role and incredible body of work. Enjoy.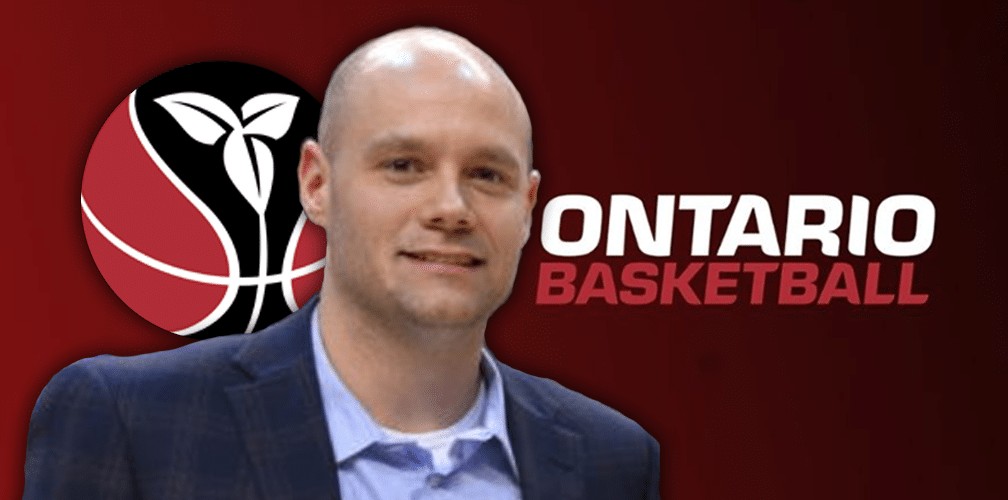 Please note: This interview with Jason Jansson was conducted via phone. Editing changes were made to make it easier to read while maintaining the voice of the interview.
Tell us about your role as Executive Director at the Ontario Basketball Association.
I've been in the role of Executive Director of Ontario Basketball Association, thankfully and humbly, since November 2013. I've been with the organization since December 2002, and I'm thrilled that I've been able to be in my current leadership role for nearly 6 years now. As the Executive Director, there are certainly a number of different things required of me to do and oversee.
1

Board Liaison

A large aspect of my role includes liaising between the board of directors and the staff. Also, I co-ordinate and participate in our board of director meetings to develop our overall vision and strategic plan. The vision and strategic plan guide our organization.
2

Operations Management

Operationally, I am involved in developing and managing our operational plan that incorporates those strategic plans and goals, visions and objectives. These ultimately direct the operation of the organization.
3

Human Resource Management

Human resources, I manage, supervise and develop. Right now, we're going to have 19 full-time staff members, a couple of contract staff and a robust internship program. We have anywhere from 2 to 5 interns every semester, so certainly managing that is part of what I do.
4

Financial Management

I also manage financial commitments. I work with the staff and the board to prepare a budget and make sure that we secure adequate funds for the operation of the organization, working with our senior leadership team which involves a number of directors or senior directors to ensure that we have a seamless and efficient process for funding.
5

Risk Management

I'm involved with risk management, where I evaluate risks to the organization, whether it's members, staff, volunteers, or operational capacities. This is to ensure we generate a positive image and generate goodwill from the organization. Implementing measures and protocols to control any risk is part of my responsibility.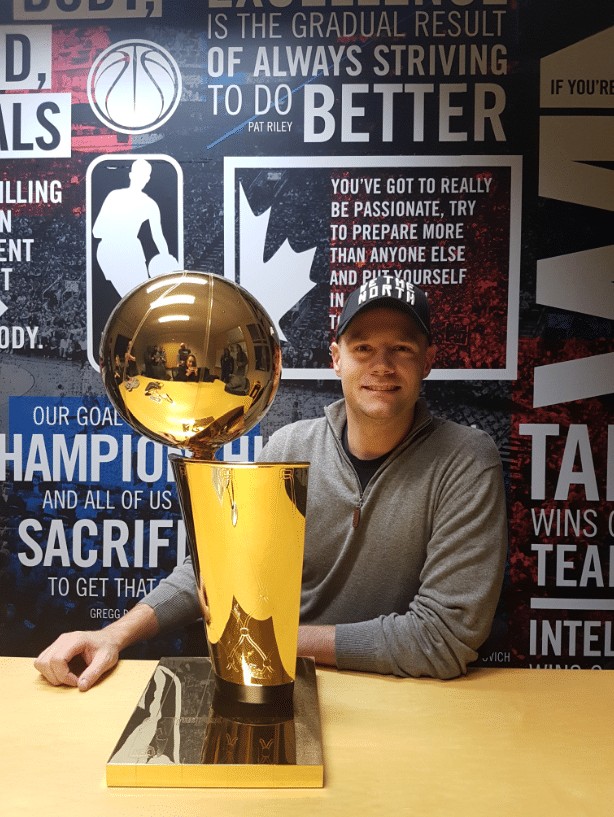 6

Community Relations

Furthermore, community relations is another aspect of my role as the Executive Director of OBA. I certainly try to do my best in my personal life or professional life to act as an advocate for the OBA. I continually portray the values of the organization, act as a public spokesperson if called on and collaborate with stakeholders across the province and country.
7

Program Planning

In addition, I do program planning still, every now and then, or to support staff, so there are a couple of projects that I'm still involved in as an executive director. Some of those projects include the Hall of Fame and Annual General Meeting (AGM). Those are 2 programs that I am more engaged in, especially when they are nearing, on or wrapping up. The AGM happens once a year and the Hall of Fame occurs every 2 years.
Jason Jansson's 16+ Years With OBA
Total: 16 Years 10 Months

Executive Director
Nov 2013 – Present
5 yrs 11 mos

Business Development
Oct 2011 – Nov 2013
2 yrs 2 mos

Director, Communication and Marketing
Jun 2007 – Nov 2011
4 yrs 6 mos

Manager, Educational Programs
Mar 2005 – May 2007
2 yrs 3 mos

Manager, Membership and Administrative Services
Dec 2002 – Feb 2005
2 yrs 3 mos

*Note: All the above are roles with the Ontario Basketball Association.
Wow. There are a lot of areas covered in being the Executive Director at the Ontario Basketball Association. What does your day-to-day look like? It must be a little bit sporadic.
My role is pretty spontaneous. Of course, there are meetings related to government relations, potential partners or existing sponsors that are part of my schedule on a routine basis. But no matter what comes up, my schedule changes abruptly and I manage to be where I need to be at any given time. So, if there's an event that happens or if my presence is required, I adapt my schedule accordingly.
Traditionally, I'm in the office almost every day. However, there are a couple per week (on average) where my role involves getting behind the wheel and going to another part of the Greater Toronto Area (GTA) or the province. Travel is required to get to our basketball events or programs and to meet with current and potential sponsors and/or partners. It's also required to liaise with Canada Basketball and executive directors for other provinces/territories.
To mitigate issues at the office related to the travel required in the role, we have a strong system in place for our staff that let people know if you're going to be out of the office for a day to two.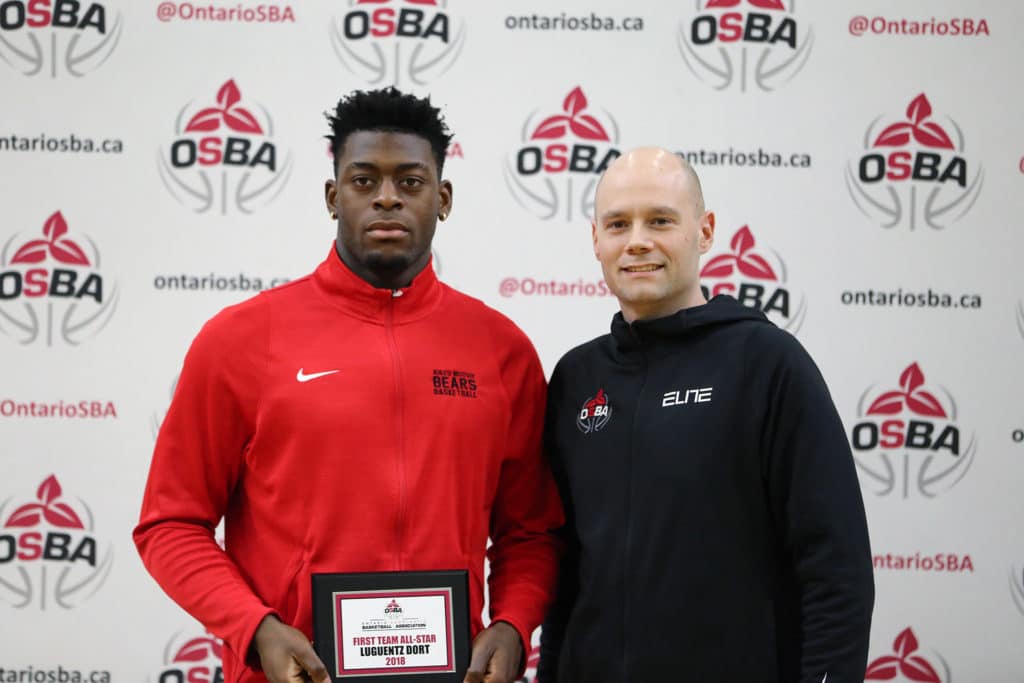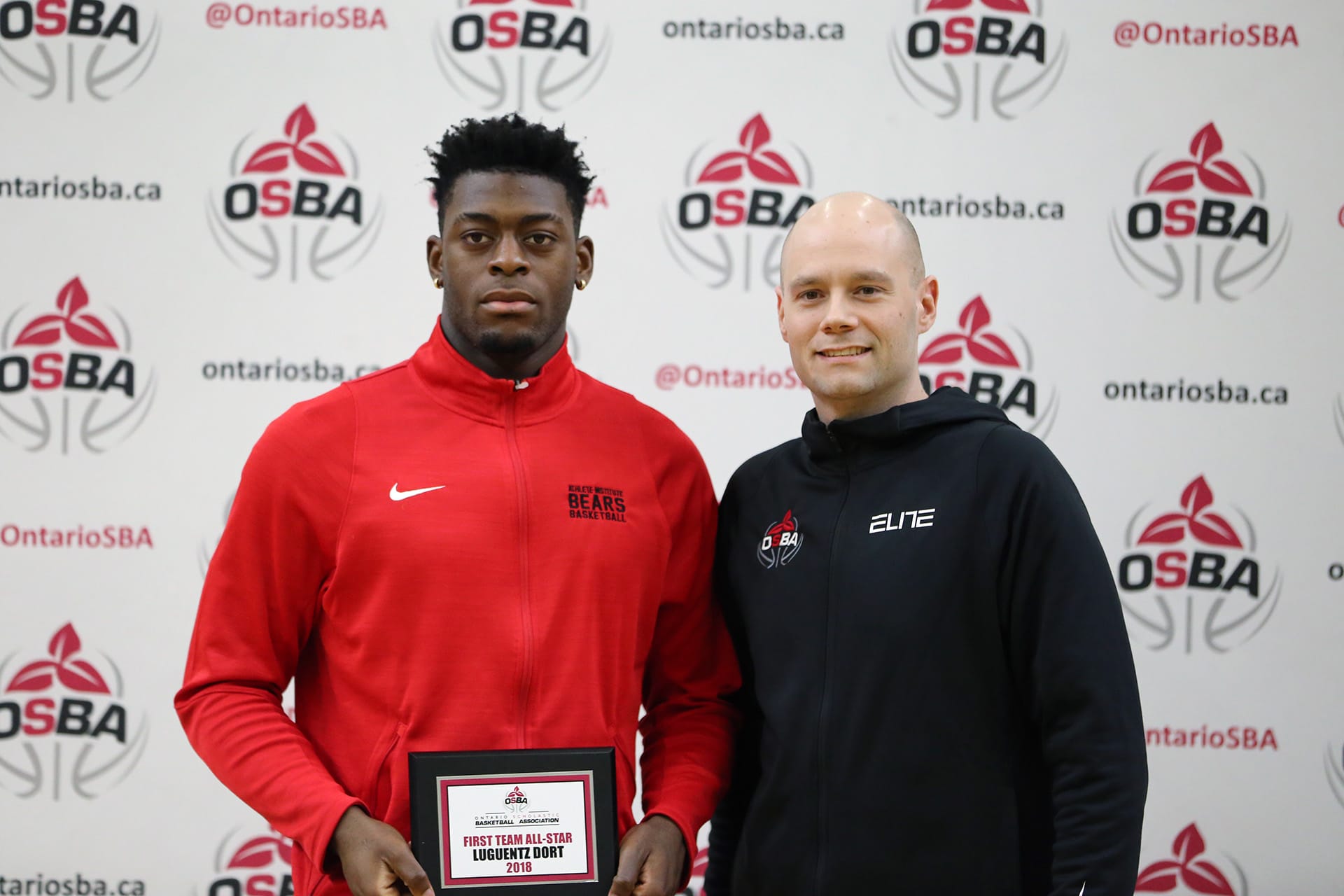 The reality is, our sport is being played constantly during work hours and outside of them as well. Basketball is being played in the evenings and on the weekends. So that's one of the beauties of our staff. Collectively, we are committed to doing things almost 24/7. Whether it's working in the office or on the road, we are all cognizant that many of our programs and events are hosted on varying days and times.
You've been with the Ontario Basketball Association for almost 17 years now. How would you describe your path to your current position? Was it an easy transition from role to role or was it more challenging?
This is a great question. It definitely became more challenging over the course of the pathway.
1

Internship

I'm a proud Brock University Grad – Go Badgers! – I got an internship with Ontario Basketball in the summer of 2002. Back then, I was leading the 3 on 3 portfolios and our Hoop It Up brand (no longer exists). In December of that year, I was hired on full-time as manager of membership services.
2

Manager of Membership Services

The membership services position was a front line position and a great introductory role. It was almost like an administrative assistant to the executive director. In the role, I was responsible for servicing the members and overlooking everyday administrative tasks.
3

Manager of Educational Programs

A couple of years later, I was promoted to manager of educational programs. Despite being a lateral move, it allowed me to gain experience with program planning. In the role, I oversaw our community development portfolio and was engaged in grassroots development, which was a lot of fun. Several years after that, I was promoted to director of communications and marketing.
4

Manager of Communications & Marketing

While I was in the role of the educational program I was doing a lot of things to do with online registration. I was our onsite IT person and I was the one who did all of our magazines and newsletters so it was a really natural transition to go into the marketing and communications side of the organization. The transition was really interesting. I had a strong communications background, but there was a big learning curve for me when it came to marketing and sponsorship.

One of the highlights for me was playing a large role in our branding, which included but was not limited to our logo.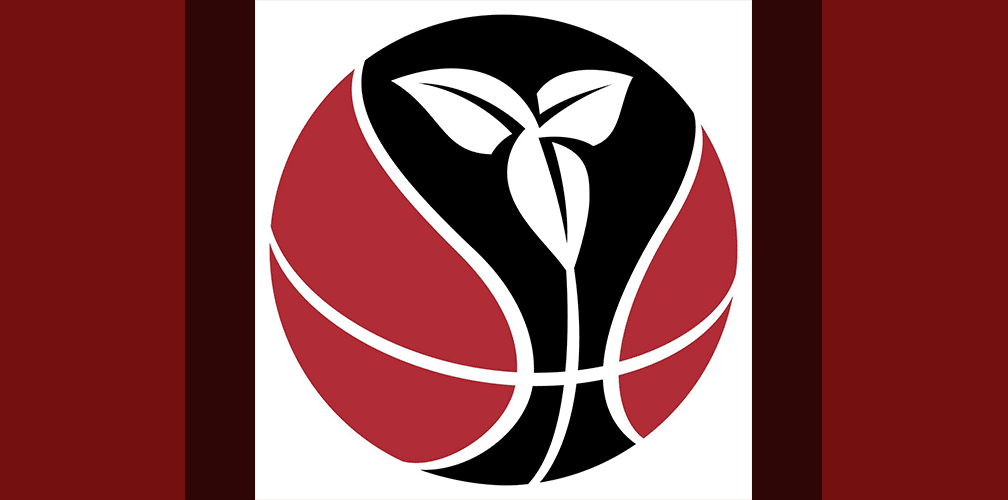 I managed the process of changing our logo. Doing so is a major milestone when I look at my many years working with the OBA. To know that I played a large part in our brand when it's showcased means a great deal to me.
5

Director of Business Development

As my responsibilities grew on the marketing side and being able to land key partnerships and sponsors, a lateral shift occurred in 2011. I became the director of business development. The role focused on diversifying revenue for the organization. In addition to diversifying and expanding revenue for OBA, I managed a large team. Colleagues regularly reported to me and in this role, I gained a strong sense of what it meant to be an outstanding leader and mentor.

Leadership at OBA shifted in 2013. It was then that the board felt that I would be the most suitable person to step into the executive director role due to my time, experiences, connections, and relationships established being at OBA since 2002.
6

Executive Director

I would definitely say that becoming the executive director was the most difficult transition in my career at OBA. There are a ton of responsibilities associated with the role. One of them is being the face of the organization – and I might have a better face for radio than I do for TV and film [laughs] – there are responsibilities attached to that, so you take that on and the profile gets increased.

So, definitely the learning curve on that front was pretty daunting, but it was helpful having the tremendous support of the staff, board and membership.
"We have 3 sectors of the organization: 1. Business and Finance; 2. Clubs and Competitions; and 3. Development. I was involved in all of those. So now, I utilize my abilities acquired working in all three sides of our business to continue to mentor current and prospective staff members"
Overall, having gained years of knowledge across multiple areas of the Ontario Basketball Association has helped me greatly. I am aware of how many departments operate on a day-to-day basis. When working on various tasks with staff members, I can relate to many of their roles. While some responsibilities and/or job titles might have changed over the last 12 or 16 years, I am able to relate quite well.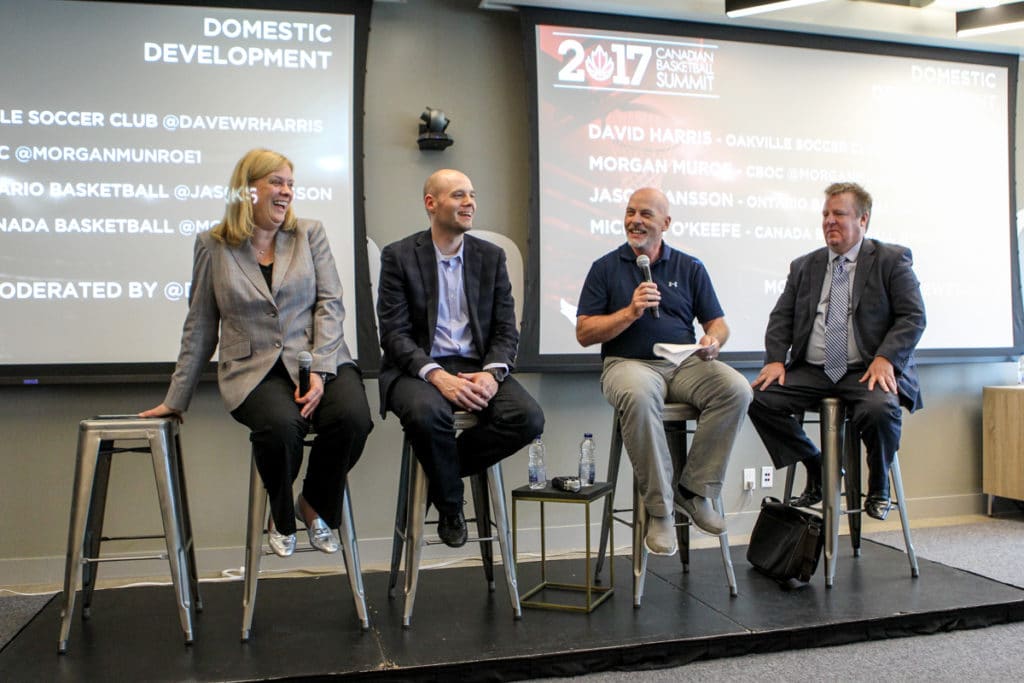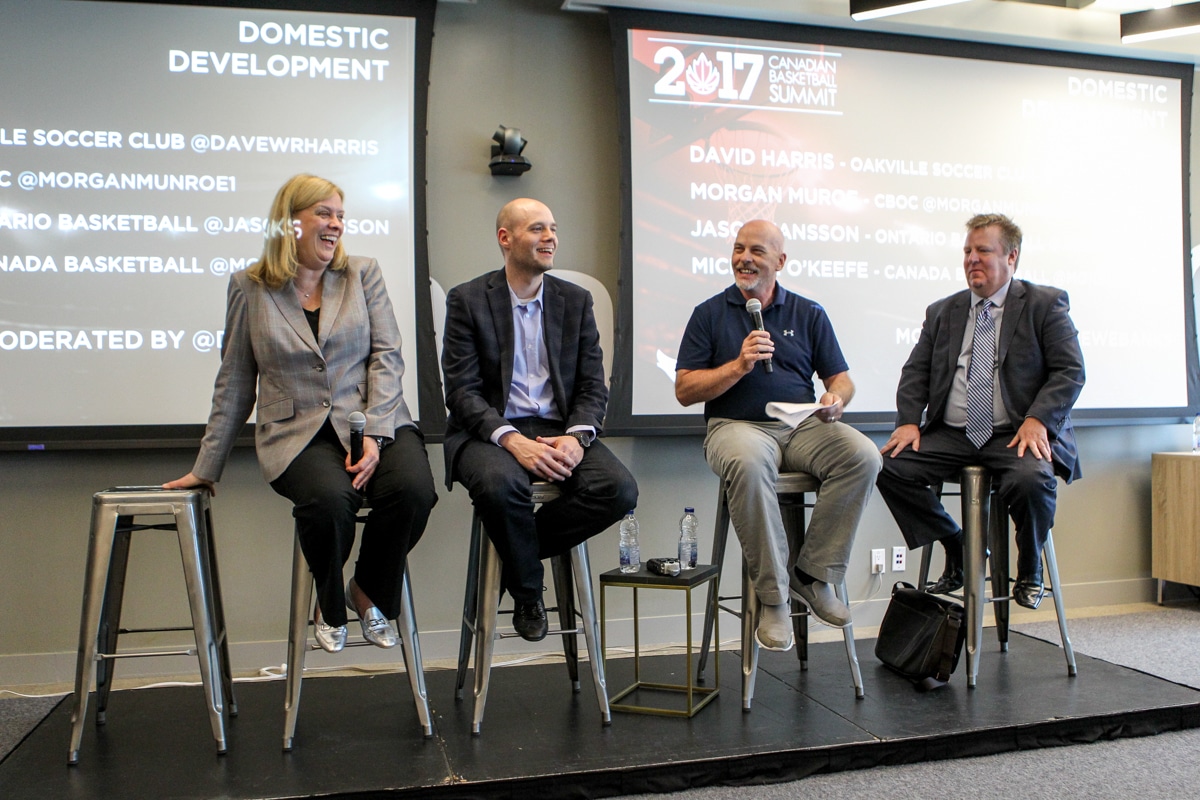 What are 3 words you would use to describe your career in sport?
1

Transparency

From a transparency perspective, being virtuous, honest, open, and inclusive are key characteristics that I pride myself in. I'd almost say I'm almost too transparent at times [laughs]. A critical way to build relationships with people is to share information openly and honestly.
2

Collaboration

"Collaboration" is important to get others to buy-in and be apart of the growth process is critical. You're going to build, expand and evolve, but only if you have support from outside stakeholders. Therefore, hearing people's voices, utilizing weaknesses and transforming threats and challenges into opportunities is a way that you can do that. The only way you'll do that is if you collaborate with people and have open conversation and dialogue.
3

Pathway

"Pathway" is building a foundation and creating a road map for all stakeholders. Without helping parents envision a pathway to success through our sport, it's hard to motivate them to be apart of what we do. Without a pathway, they don't have a reason to drive youth to basketball tournaments across province, country and world.

So, building a pathway so that parents and youth are aware and fully educated on opportunities to grow is key. Building and educating on this pathway is a large part of our Sport for Life model. For instance, "if I start here, I can graduate and move my way through here – whether it's a high-performance pathway or whether it's a life skill."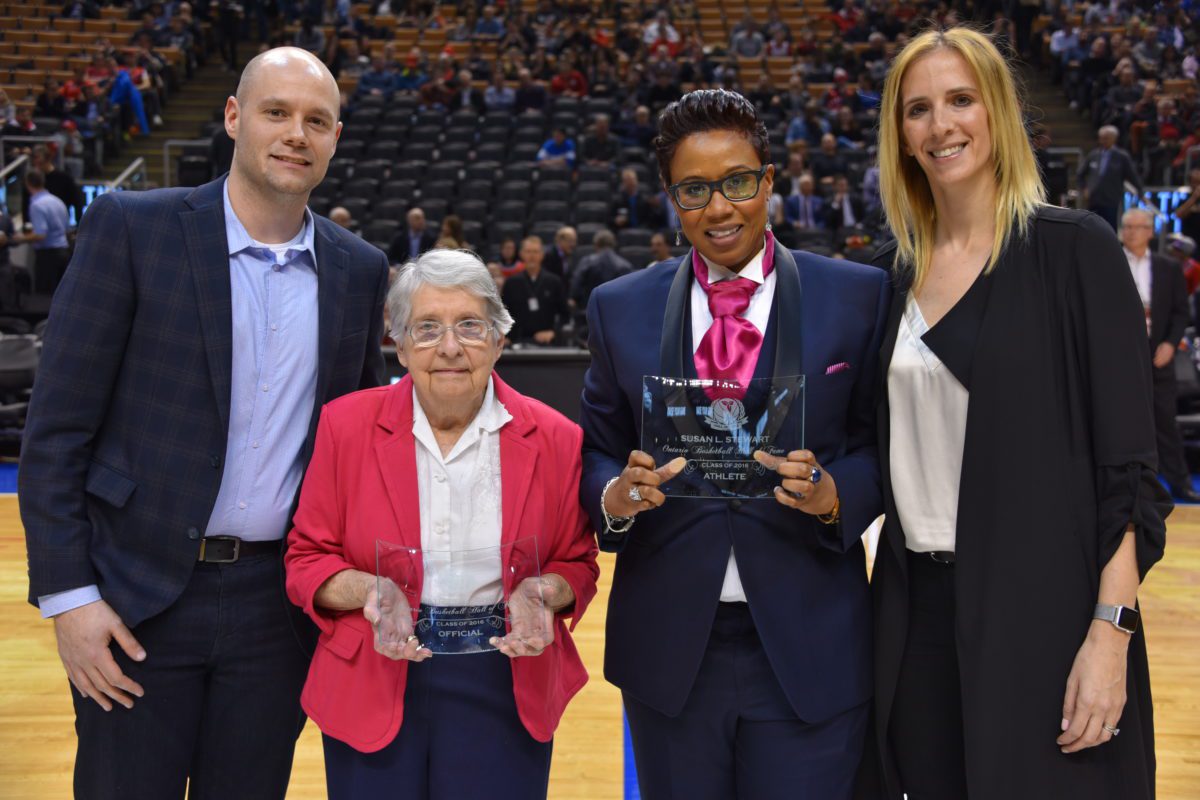 Creating a pathway for coaches is similarly important. If one wants to become a coach, they need a pathway to get there. That way, they can be aware of what is needed to better themselves to become a mentor, certified and what it takes to coach across various levels (ex. university-level coach or professional coach). The same goes for officials and our staff. Knowing the pathway for success is vital for our players, coaches, officials, and staff to be able to continually grow and learn.
What is your favourite part of your role as the Executive Director of Ontario Basketball?
Does it have to be one thing? I have several.
1

Working With My Staff

For one, I am incredibly fortunate to work with the people in this office space. The majority of our programs are staffed, managed and co-ordinated by our family members here. We use the term family as a synonym for our staff. I have a family at home which I love dearly and more than anything else on the planet. But, those working at OBA are my second family. We operate as a family. Of course, we have our ups and downs. But at the end of the day and through all situations, we have a tight-knit group and strong support mechanism, much like a family in the literal sense has.
2

Building Relationships

Second, when it comes to people, I get gratification in building relationships. For instance, building relationships with partners and the community is special. In addition, seeing athletes play basketball and succeed in all kinds of capacities is special. Also, seeing coaches be on the court volunteering, in most cases they have the same last name as somebody else on the team, so they're doing that first and foremost for that child, being a parent, but they're also then doing it for 8 to 14 other people and that's special as well, rightly so.
3

Seeing Others Succeed

It makes you proud to see players graduate and then play on the national team or play on the provincial team or play in the NBA or the WNBA or in the European league. The same goes with coaches. Seeing our staff do really well here in Ontario and then graduate to other roles internally or landing amazing roles externally is special.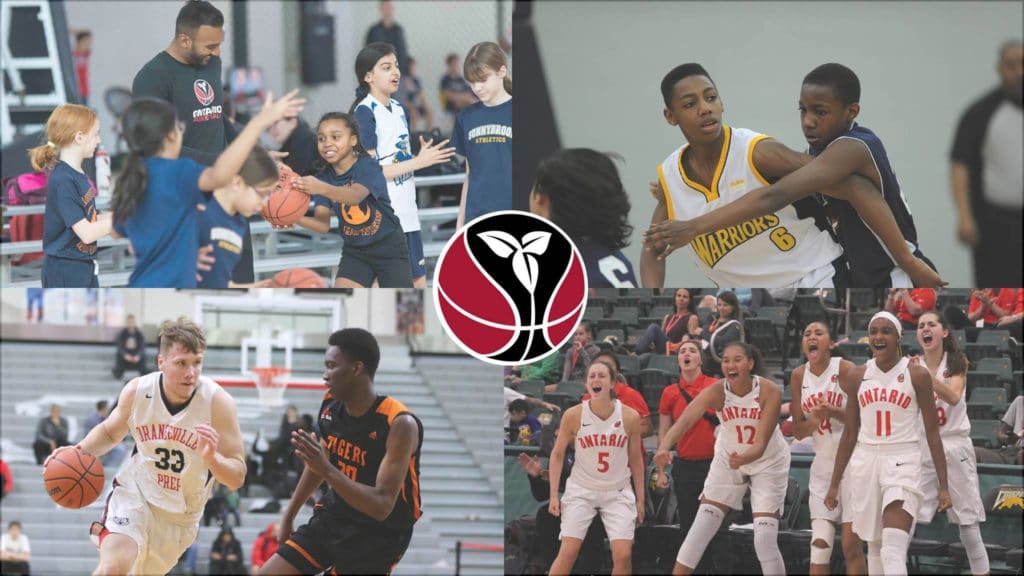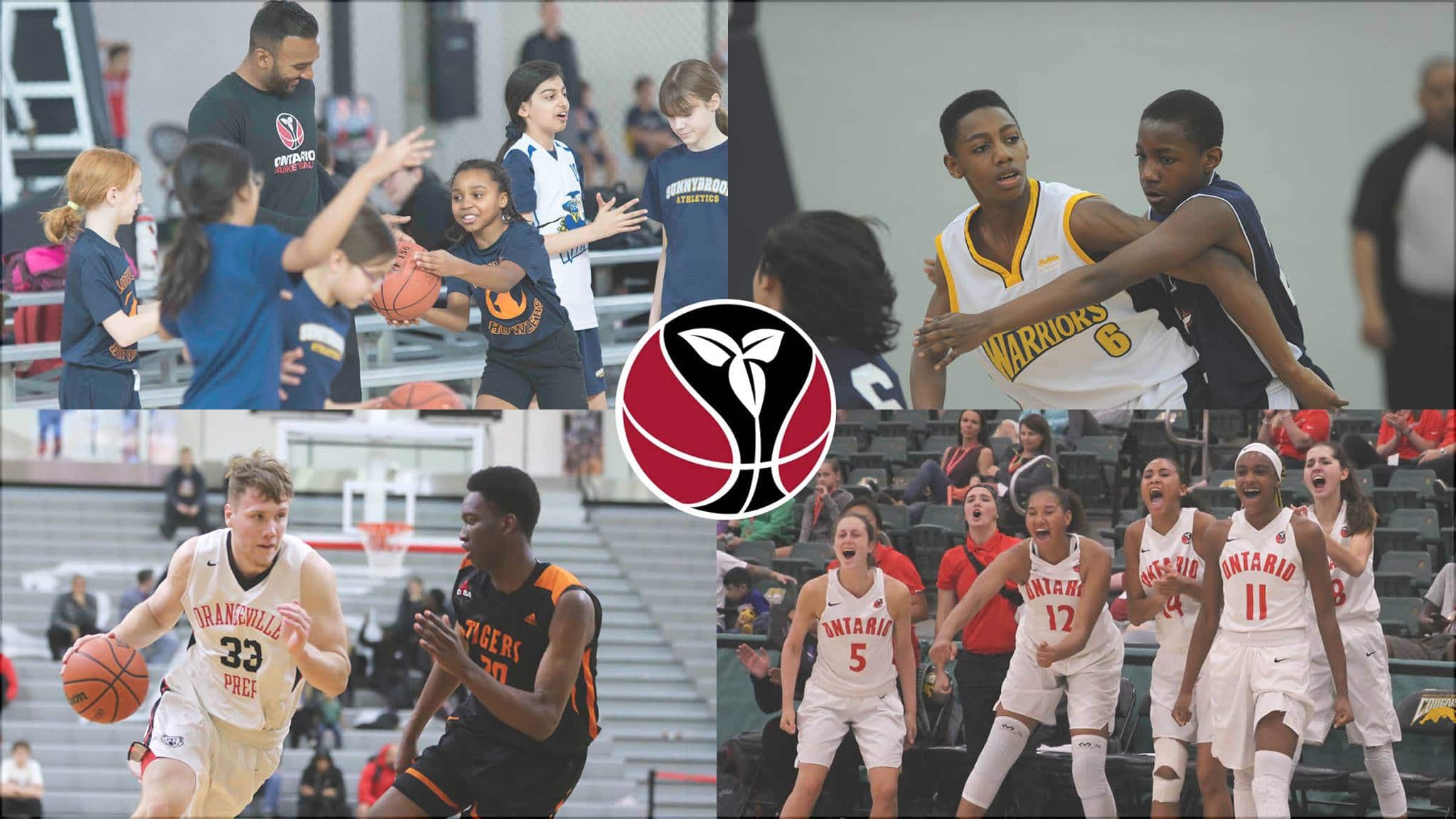 Just seeing that growth and people using sport to enrich themselves is really, really special. It motivates me and my staff to see all this stuff happening. You're like "Oh I want to do that for another person", and then the next and the next.
4

Seeing Basketball Grow

Now, participation numbers are likely going to go up with the Raptors winning the 2019 NBA championship. The people who watched the men's national team leading up to and during the World Cup and the women's and the men's teams competing at Pan Am Games are wonderful signs of growth to see.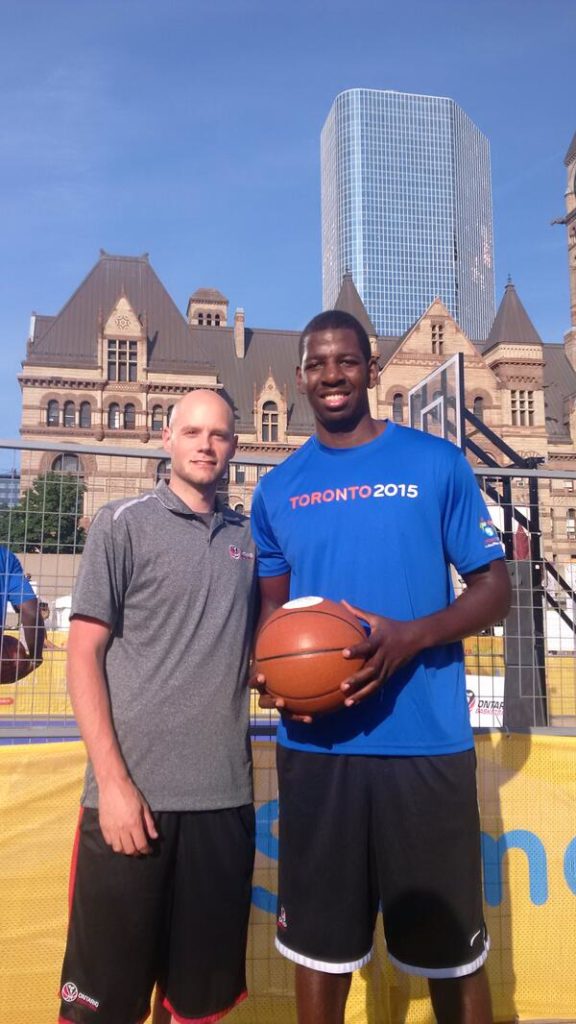 You have your bachelor's degree in Sport Management. Do you think education plays a large part in getting started on a career in sport?
Yes, I do. Much like when I speak humbly and proudly about graduating with a sport management degree, I've been lucky to have faculty invite me back for speaking engagements or be apart of various panels. I didn't know what I wanted to do leaving high school. All I knew was that going into sport was natural because I played sports all my life. I wasn't good enough to play professionally and I realized that pretty quickly. But, there's a spot for everybody in sport! That's one of many aspects of sport that makes it so great. So, the administration side of sport was a natural choice for me.
Taking everything in over the course of 3 years, soaking up everything from professors and industry leaders, utilizing volunteer opportunities, and landing an internship was key to my career in sport. Therefore, without my sport management degree, I doubt I'd be sitting in this chair having this interview with you right now.
There are important lessons learned beyond education, of course, which gear you toward where you want to be in life. But, having an education is a critical part of being able to get into the industry and move along a path in it as well.
"One of the things that I encourage students or aspiring sport professionals who've recently graduated is to utilize what you've learned, volunteer more, get immersed in sport, and take opportunities as they come. You really don't know what those opportunities are going to lead to."
---
Jason Jansson
Interview by Haley Morey
Posted September 9, 2019 in Industry Profiles