Justin Bobb is the Director of Sport and Operations at MLSE LaunchPad. Also, Justin is the head coach of the Centennial Colts women's basketball team. I was first introduced to Justin Bobb when I began my varsity athletics career in 2015. He was coaching (and still is) the Colts against me. Even though he was an opposing coach, we always found time to mingle pre- and post-game. So, when Abilities Centre CEO Stu McReynolds suggested I interview Justin Bobb a few months back, I was eager and hopeful. Eager because it brings me back to my time as a varsity basketball player. Hopeful because I think his story of balancing being a high-level sport executive and varsity basketball coach is inspirational.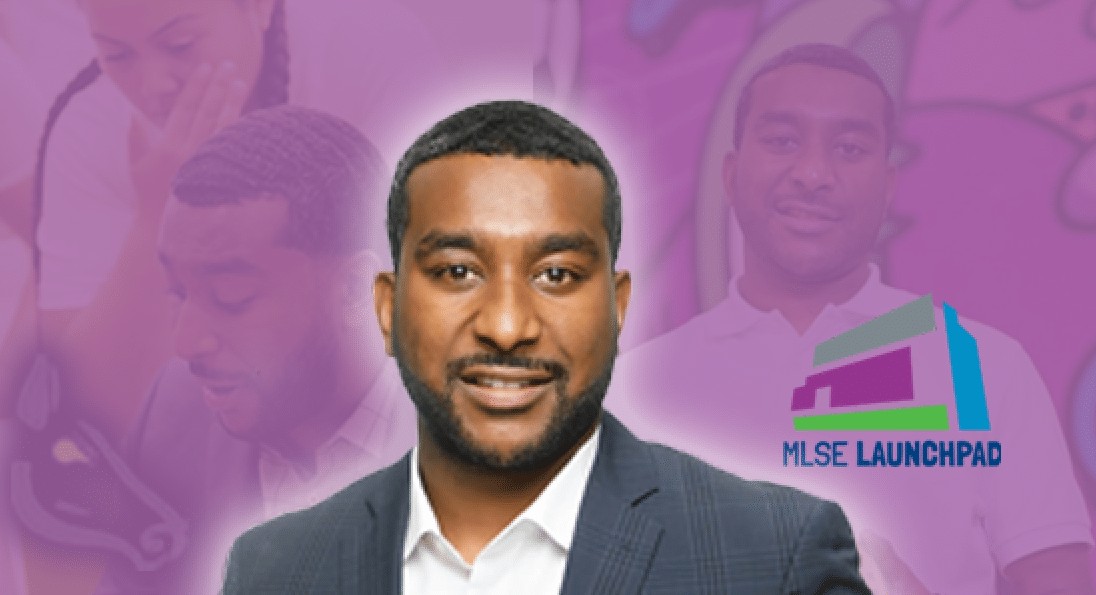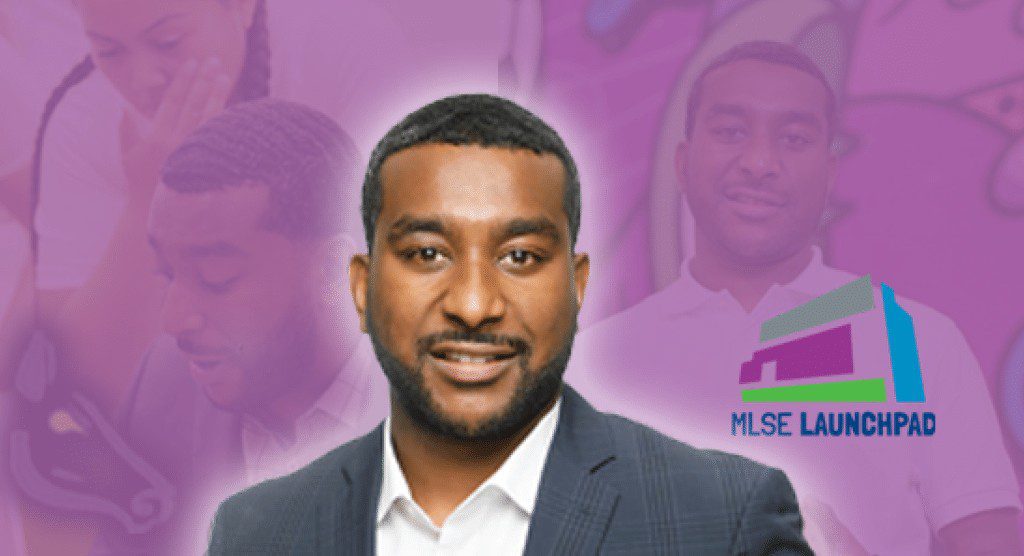 My vision of inspiring through Justin Bobb's story comes true in this feature. Last week, Justin and I chatted about his role with MLSE LaunchPad, balancing his OCAA head coaching role, tips on working in the sport industry, and more. Without further ado, I share our conversation with you below.
Please note: This interview was conducted via phone. Editing changes were made to make it easier to read while maintaining the voice of the interview.
What does a typical day look like for you as the Director of Sport and Operations for MLSE LaunchPad?
At MLSE LaunchPad, there's not really a typical day! My role as the Director of Sport and Operations includes a myriad of responsibilities. It includes providing leadership at an organizational level and building strategy. On top of that, I provide support to our board of directors and fundraising team for obtaining the funding required to execute programs.
Furthermore, I'm responsible for our sport programming team. We have a manager of sport that leads all the programs inside LaunchPad. Our sport programming team also has two coordinators and about 45 part-time coaches executing our programs.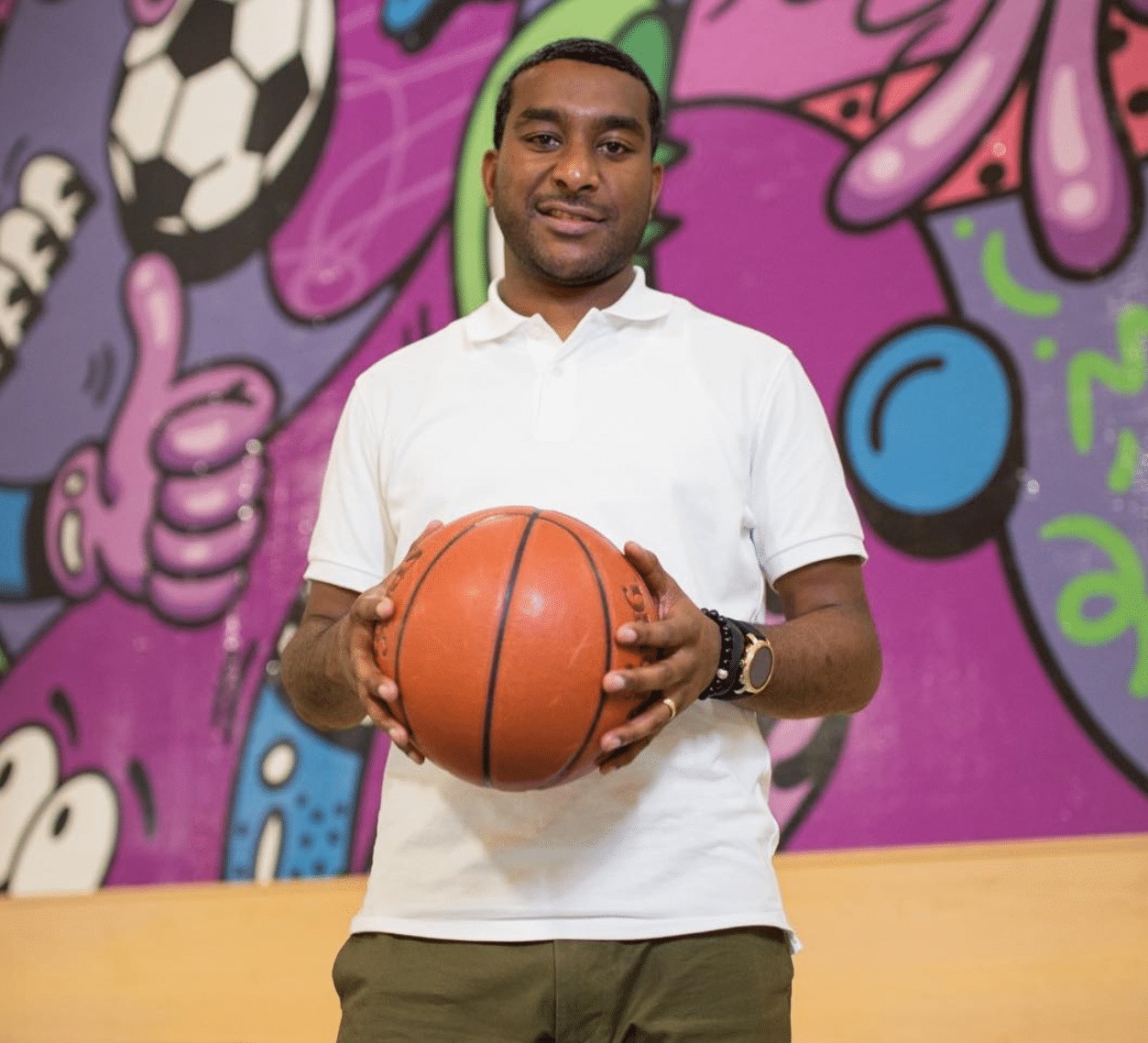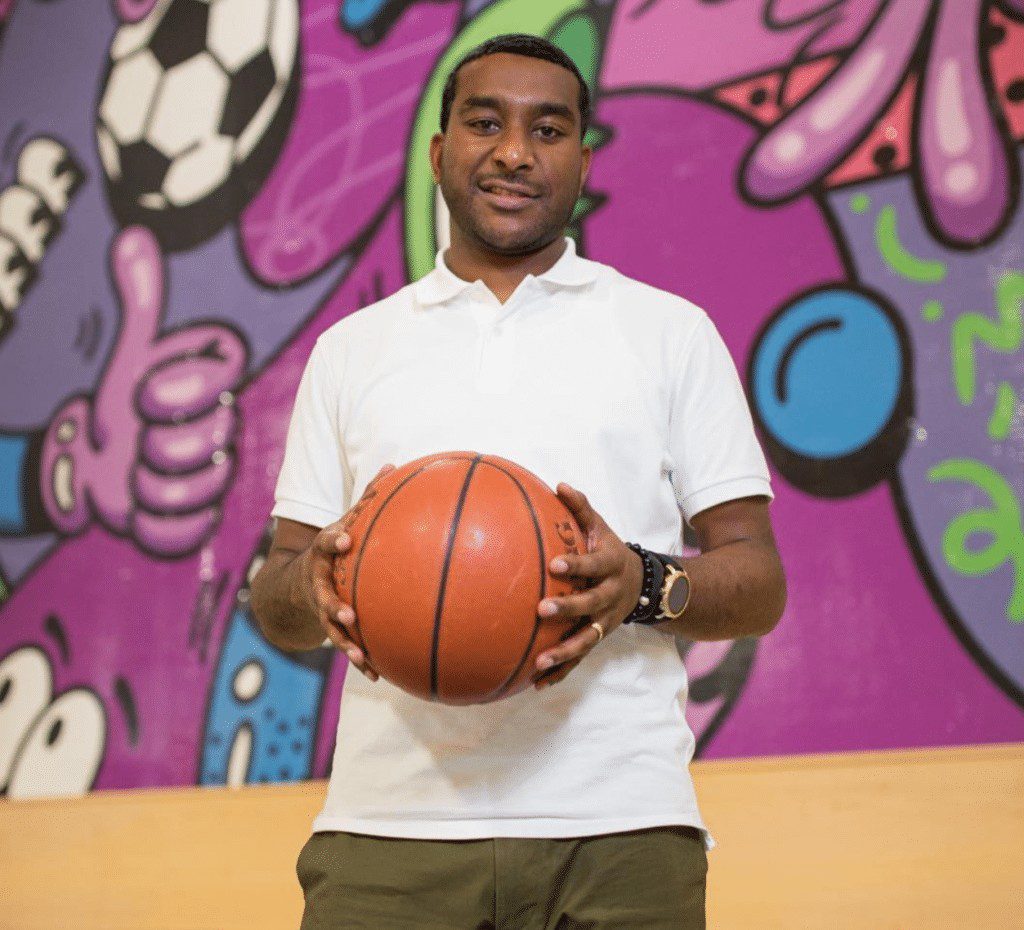 In addition, we have a manager of sport leading our programs external to the building. We run community programs in partnership with MLSE Foundation and our corporate partners. So, the Manager of Sport and a Coordinator, run several branded programs outside of the building.
Additionally, we have a Building Operations Coordinator that reports to me. They are responsible for building operations and maintenance. This includes everything from keeping it clean and ensuring that the temperature's right.
Also, I have an Administrative and Member Services Coordinator that reports to me. That team's responsible for all the back-end office administration and communication to members. So, when we have sign-ups for programs, the administrative and member services team takes care of that.
A typical day for me includes a lot of meetings, with staff internally, partners externally, and/or other sport organizations. Mixed with that, my role is to provide overall leadership to our large team at MLSE LaunchPad.
What are some experiences that have been both rewarding and challenging to you while working in sport and why?
Good question! I think, being a former varsity player with the Ryerson Rams, finding opportunities was tough at first. But, when everything came together and clicked, it was really rewarding.
My journey hasn't been linear by any means. I went to Ryerson and studied sociology. I started in business in my first year of university while playing on the varsity basketball team and I had an awful first semester. I failed my first class ever, I failed stats 1, and I realized at that time that I really just wasn't into math! It didn't take long before I realized I wanted to change course.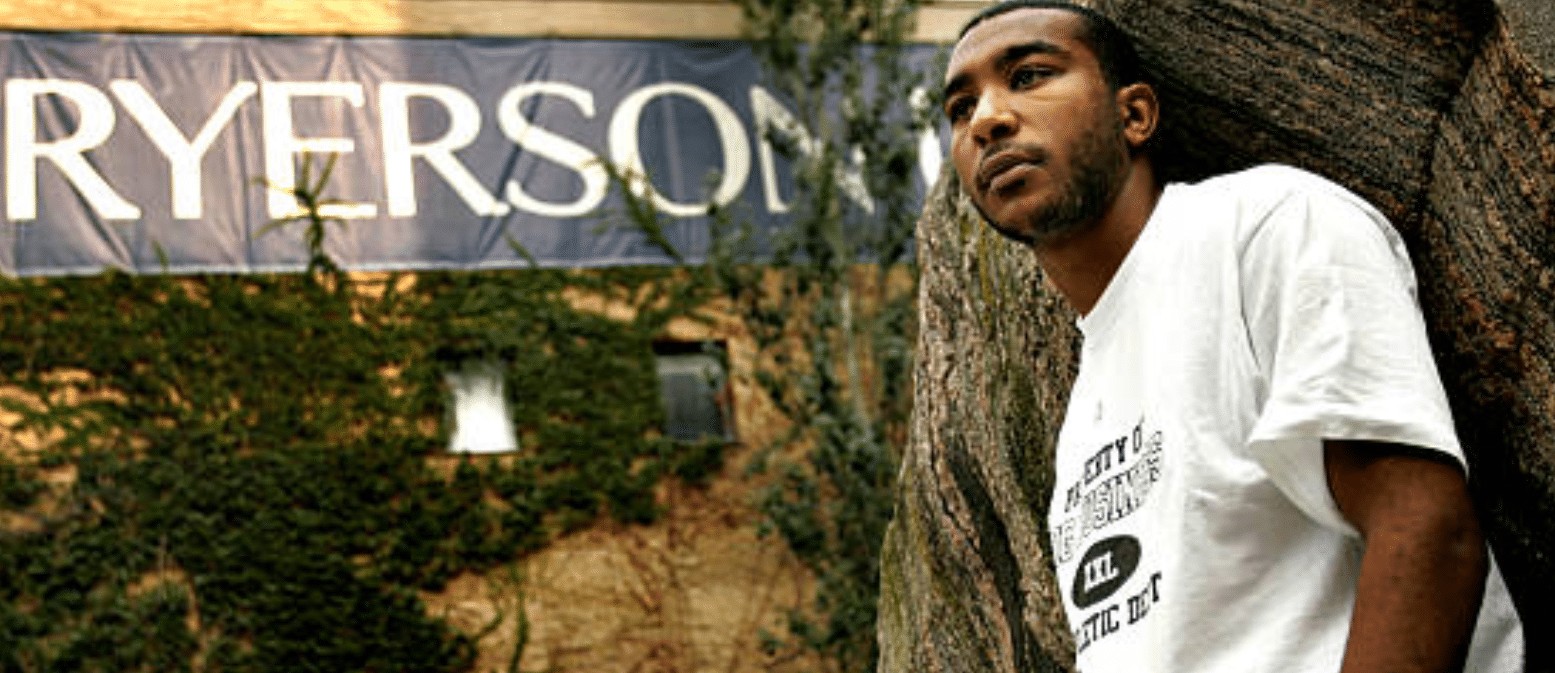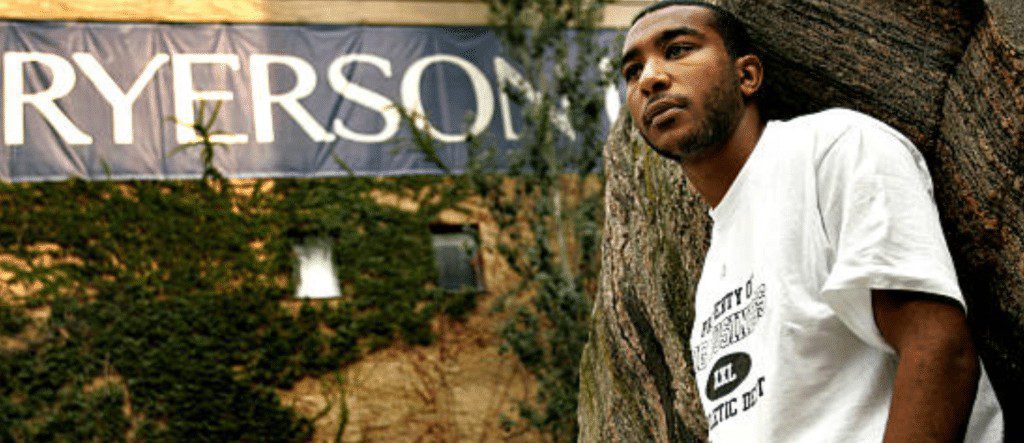 So, I had a tough conversation with my mom and told her that I wanted to leave the business program and go into sociology.
My mom was like, "Well what are you going to do with a sociology degree." My response was, "What am I going to do with half a business degree?" [laughs].
Sport brought many parallels in my life. One parallel is that you don't always know the outcome of the game, but you have to put your best foot forward no matter what to give yourself a chance. When I finished my sociology degree, I began working for Toronto community housing, the largest social housing provider in Canada, leading and executing sport programs. At the same time, I was also working part-time with the Toronto Sports Council (TSC), an advocacy group that focuses on trying to better align sports in the city.
Growing up I always worked at camps across the city. I worked at the YMCA. Also, sport camps were something I've always been apart of. Leading up to and when I transitioned into working at MLSE LaunchPad, I've coached basketball for the last 15 years.
But I think the most challenging pieces is figuring out how it's all going to come together.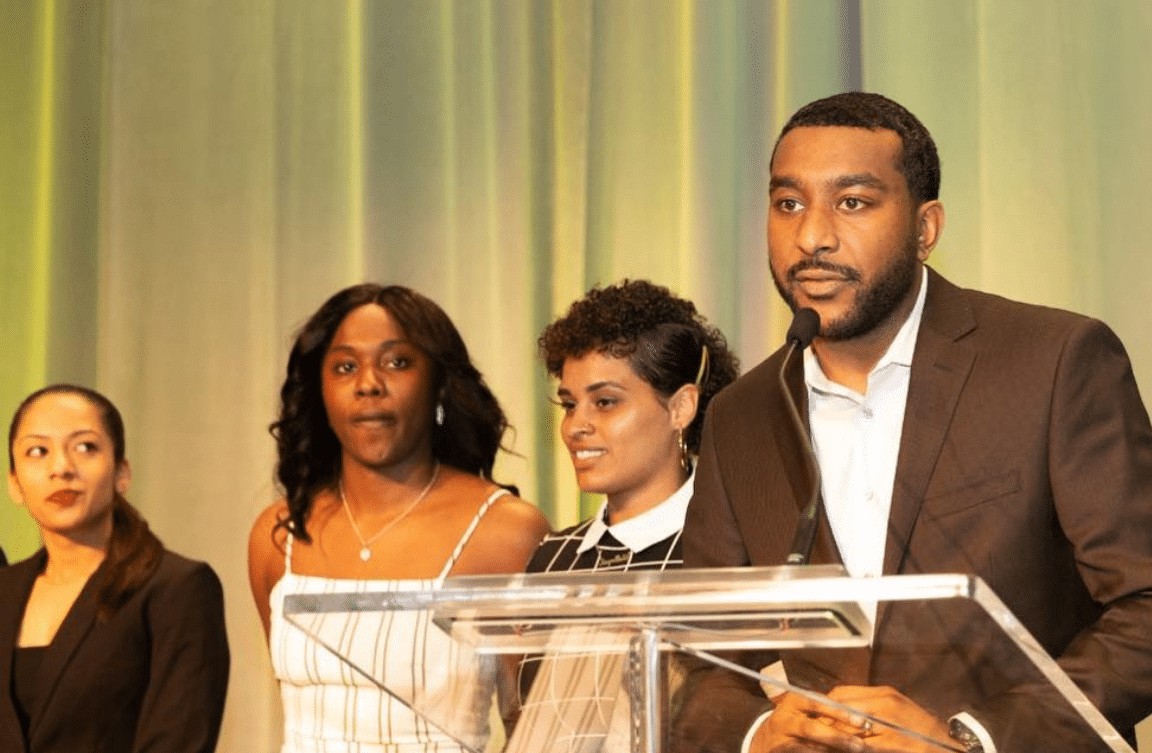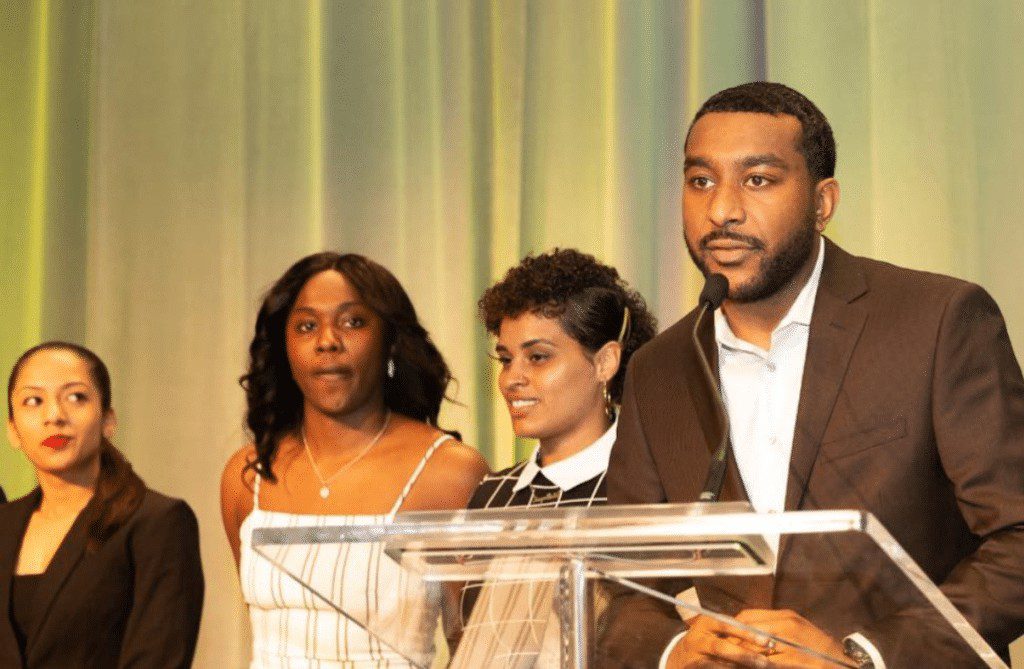 My favourite aspect of working at MLSE LaunchPad is supporting our staff and working with youth. Trying to cultivate their potential, helping them to see the value that they bring to the organization and the community is key. Ultimately, it's what makes a difference in the community members we serve
As much as it is rewarding to see them succeed, it's challenging because you're dealing with young people!
But the most rewarding part is watching many of them that I've mentored over the past decade blossom. They're a little bit older now and watching their reflections and how they now support young people is special to me. In fact, some have gone on to coach teams and win championships. So, seeing the success of those I've worked with over the past decade is super rewarding for me! I don't think there's anything as cool as watching people that you've seen grow to do well for themselves and the community.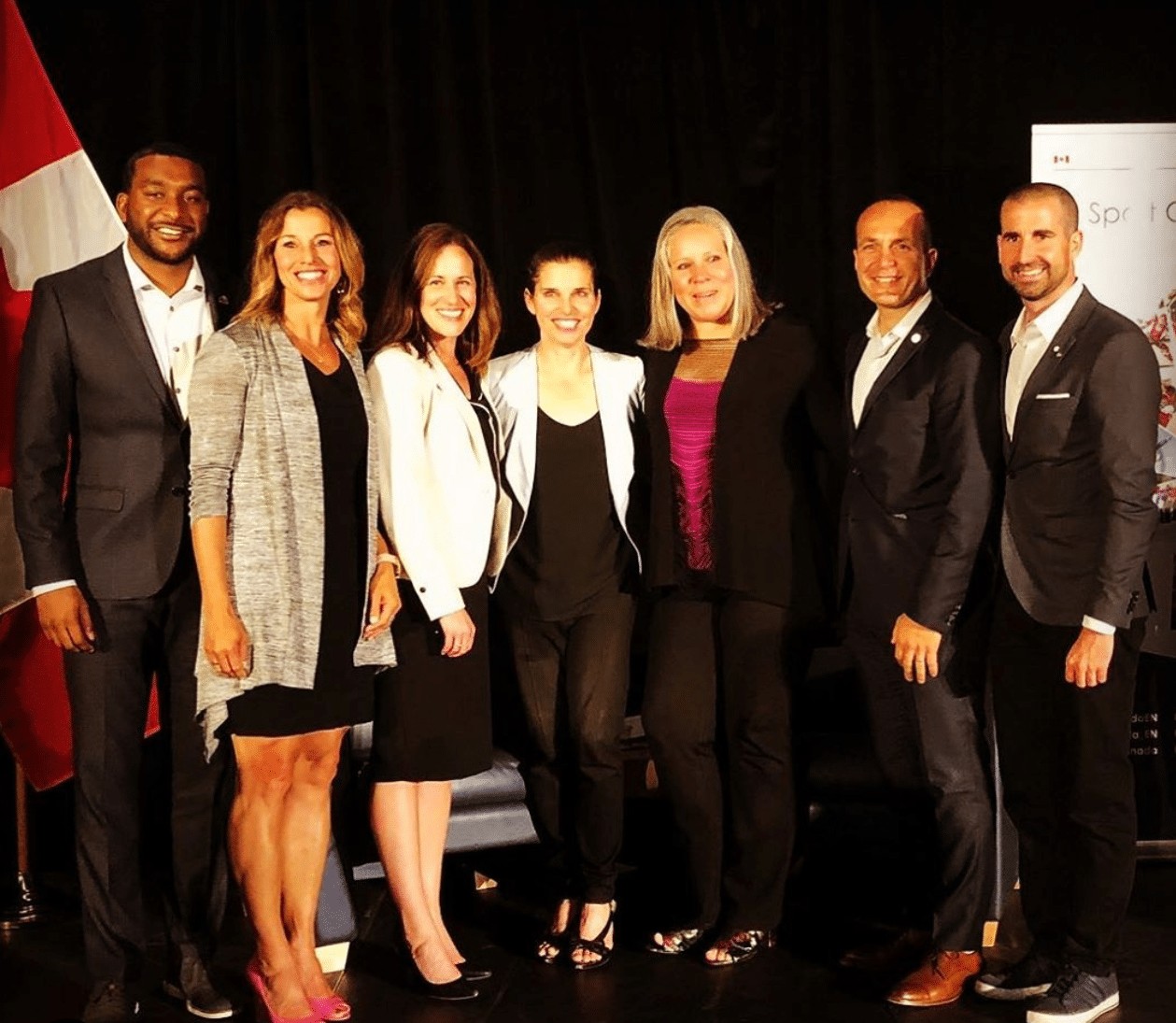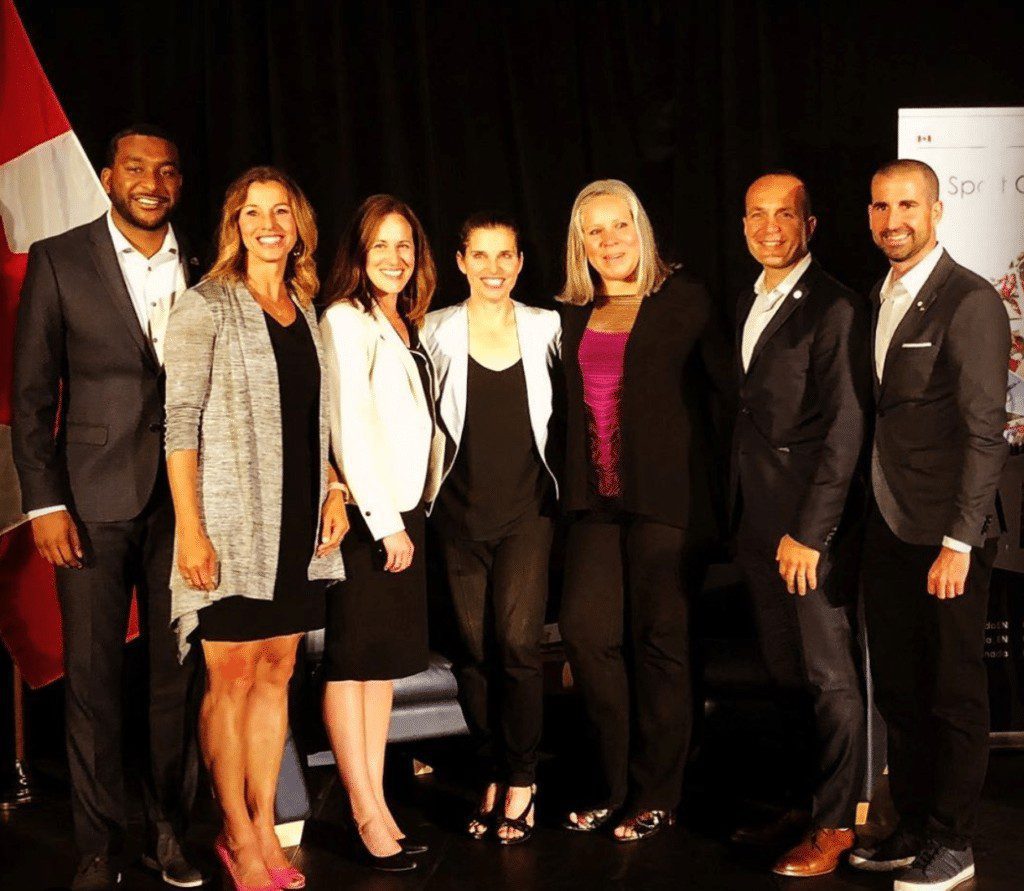 When did you realize that you wanted a career in sport and how has your perspective of working in sport changed from when you first started to now?
I don't know that exact moment I realized I wanted to work in sport. Nonetheless, I've always loved and been apart of sport since I can remember. When I was 16 and I was still under 6-feet in height. I realized I wasn't going to make the NBA [laughs], so I was like "let me try to find a plan B."
I've always known I wanted to work in sport. When I first realized there were employment opportunities in it, I knew this is what I wanted. Like many, I didn't realize you could make a living and career out of working on the administrative side of sport.
I tell people all the time that I work in pro-sports and I'm not a pro-athlete. I think that's a big realization came then. It was a surprise, but I am grateful I came to it. You can actually get paid and not be on the court.
The sport system has a lot to offer. Being a former athlete, I can say that a lot of what you learn playing sport can be applied to your life and to your career.
Looking back at my time as a varsity athlete, I'm able to clearly see how what I learned playing sport translates into my career. Being a varsity athlete helped shape my ability to be an industry professional. It's helped me to balance multiple priorities, cope with stress and work in groups. Of course, you may not love working with certain teammates or coaches, but I've learned the importance of sticking together by overcoming that.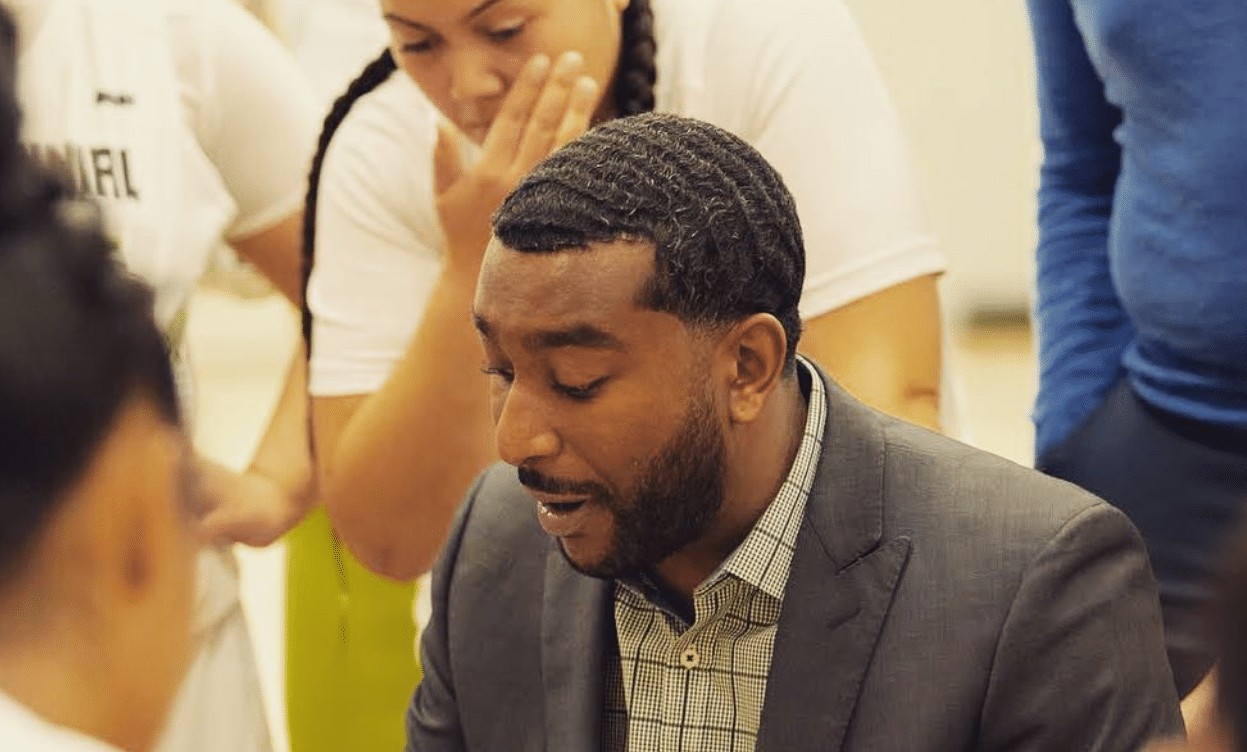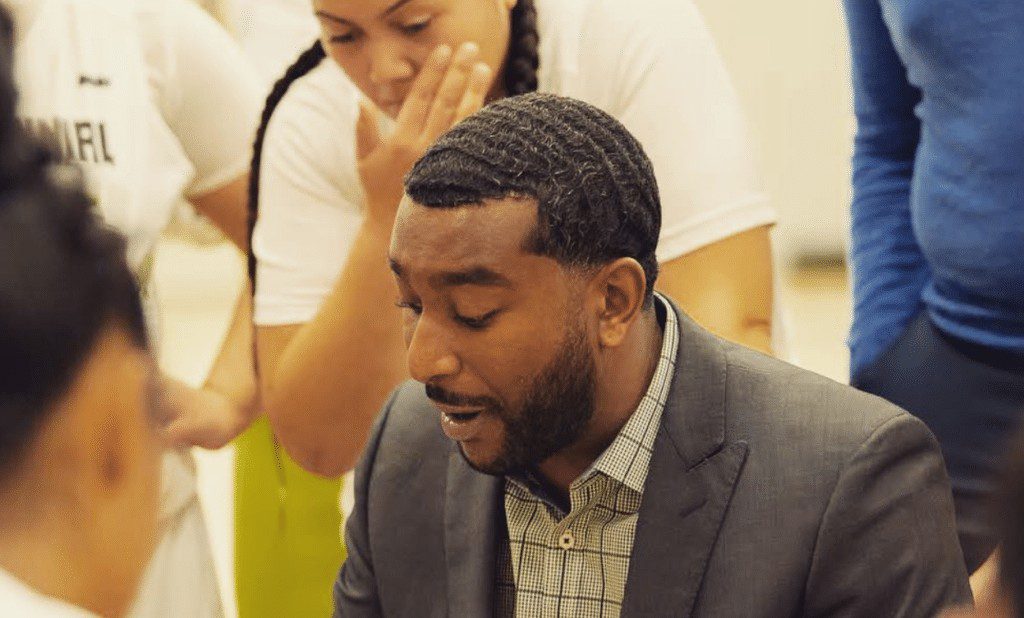 How has working in sport impacted you as a person and what you do in your free time?
Well, you don't get free time working in sport [laughs]. A lot of my free time is in sport. Sport has tremendous power to better society. Here are some of those ways sport does that.
1

Workability Skills

It's a wonderful tool to teach young people skills, work readiness and employability skills that prepare them to be better students and achieve academic success.
2

Foster Mental & Physical Health

On top of that, sport is a wonderful tool to support positive mental health, in addition to physical health. In terms of physical health, participating in sport can encourage our youth to eat properly to fuel your body to reduce the risk of acquiring many diseases (such as type 2 diabetes).
3

Bringing Community Together

Sport brings the community together. We saw that recently with the Toronto Raptors. I don't know what could bring 3 million people together to celebrate a trophy other than sport. I just think as a sector we can pull communities together!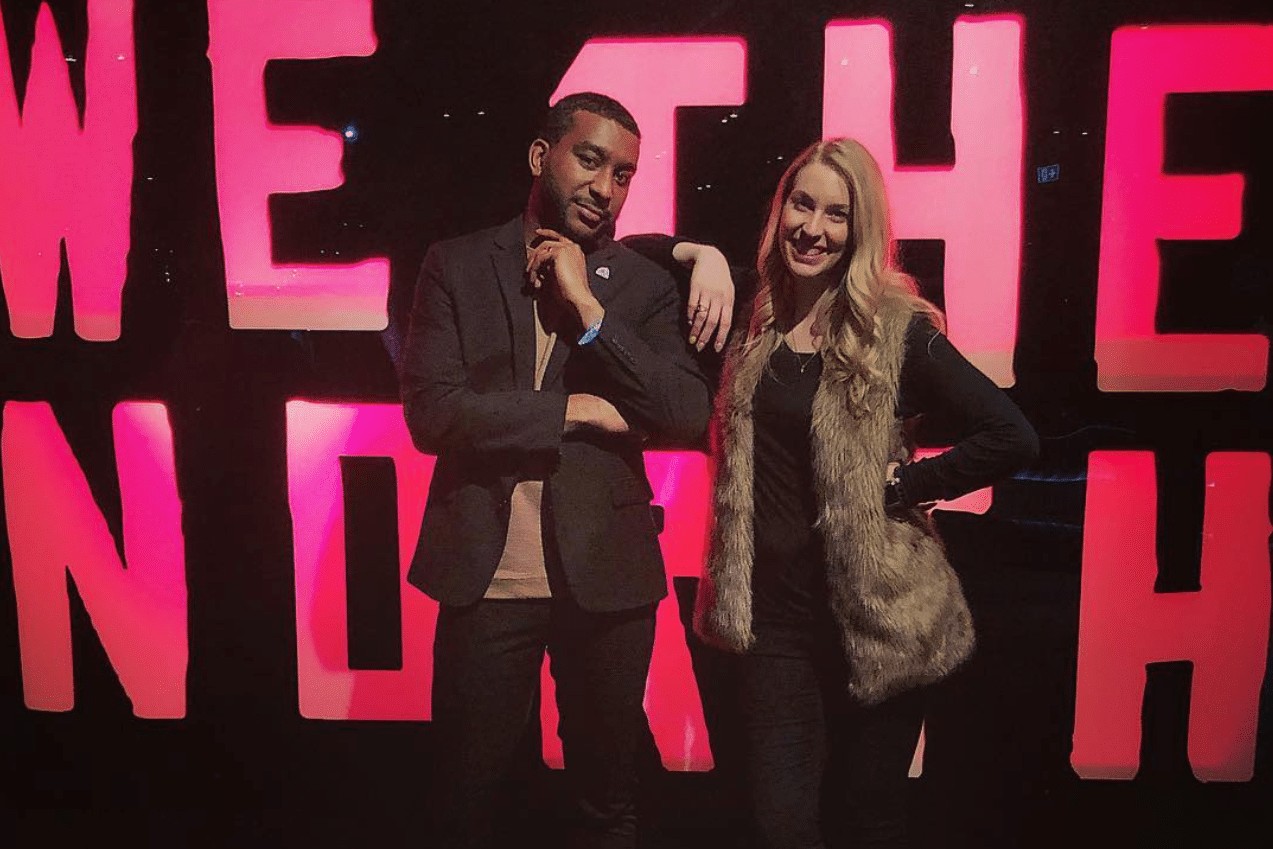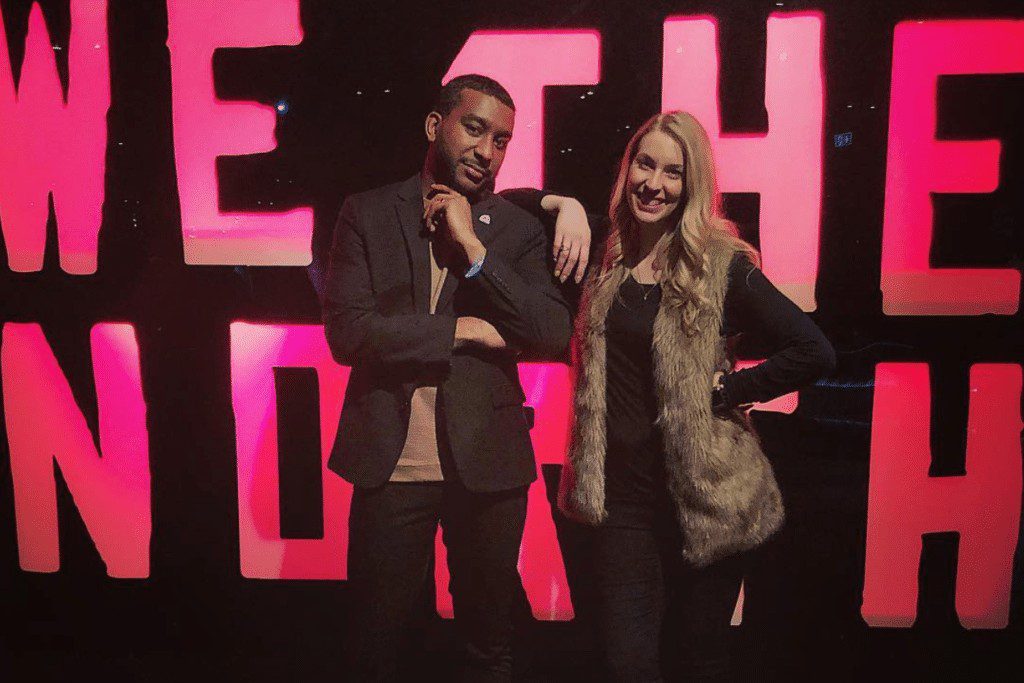 Our community is so divisive right now, we're going into elections right now in Canada. So, there's a lot of talk about politics. Sure, we're different, but sport has to make power to make us all come together. Everybody can rally around this thing and be part of the same thing.
I've seen that happen on TV and I've seen that happen in bigger places, like with the Raptors. I think it's bigger than just looking at a ball going into a basket or a puck going into a net, I think sport really has the power to transform communities and change people's lives.
You are the head coach for Centennial, how have you been able to manage both roles?
1

Focus on Organizing

I think being organized and well-planned is really important, that's something that's really important to me. Not putting things off and procrastinating is something I am keen on focusing on. I put things off and procrastinated in my earlier years as a student in university. So, I learned that the hard way about the consequences of doing that are.
2

Dedication and Commitment

At the same time, I think dedication and commitment are important. If you don't love what you do, then why would you put in all the effort and energy into it? That's what drives me to manage both roles. I have the passion, dedication and commitment to excellence in both roles.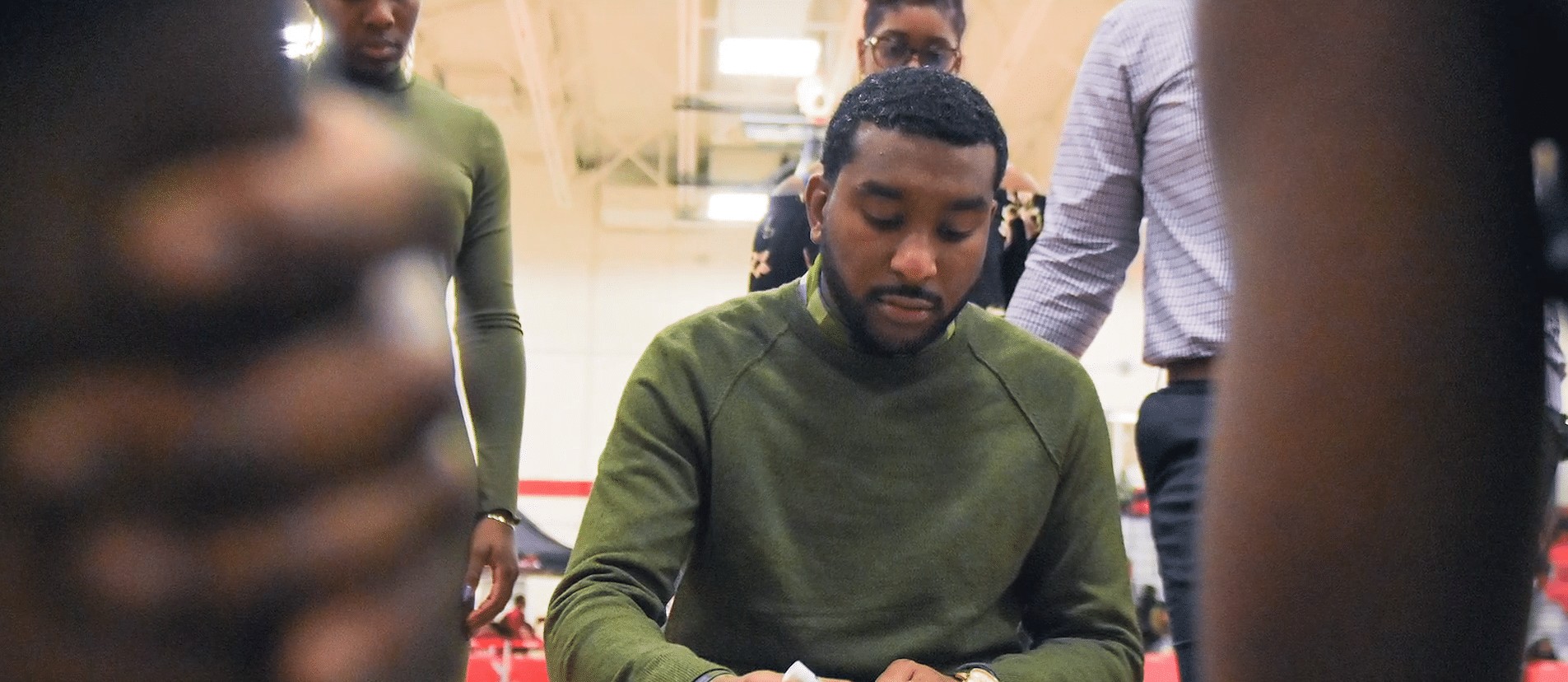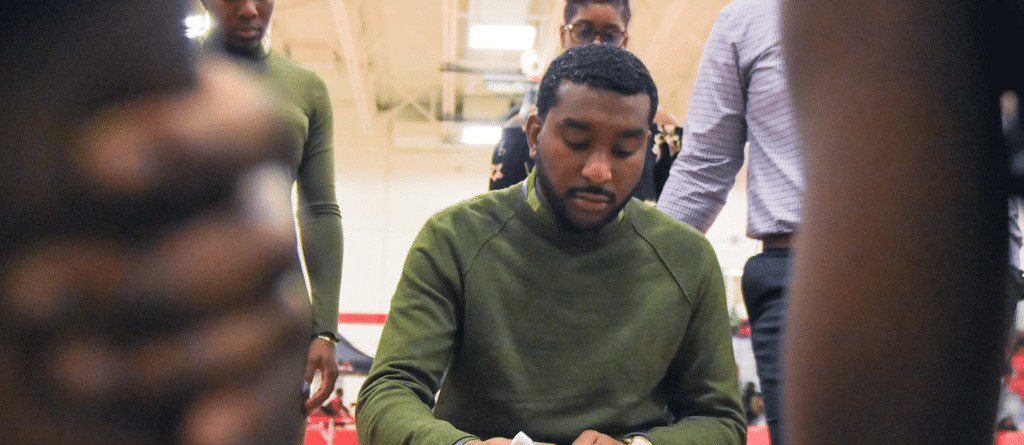 3

Wonderful Staff

Then I have really wonderful staff, I have great teams on both sides that are very supportive, that are self-less people that care about the people that we are serving so whether it's in my full-time role at MLSE and we're talking about the youth and the community or my part-time role at Centennial and we're talking about the athletes and the team, everybody that I work with is 100% dedicated to making the lives of those people better and doing whatever is required to support their girls.

Being around people that give you positive energy, that keeps you motivated to work is crucial. Because if you just show up to your job every day and don't see the greater purpose, it's hard to be motivated. But when I see year 4 or year 5 student-athletes graduate and show an ability to take away all the things that they learned through the program, through the process, that's for me super rewarding. It'ss what drives me to the find the energy on those days when you're tired, don't want to practice and don't want to review film [laughs]. I think that's what motivates me and my passion is I can see the greater outcome of why I do everything that I do.
If you had to give advice to young professionals just starting their career in sports, what are 3 tools/tips you would suggest?
1

Work Hard

This may sound cliche, but you need to work hard. People respect and value people who work hard. I don't care how much talent you have. While talent alone is sometimes enough to get you onto a team, hard work is going to keep you on that team and propel you. I genuinely think you have to work hard consistently.
"Getting a promotion is not a ticket to stop working hard. If you get a promotion – you've got to work harder. People look at it like "Oh I'm a freshman, I have to make this team so I have to work harder than you."
In response, I'm like "Well, I'm a year 4 starter, every team in the league knows what I do well, and I'm expected to be an All-Star this year. I need to work harder than you." So you can never stop working!
2

Have Integrity

Second, integrity is an important tool for success in this industry. You must have integrity and be honest. It's really important to be true to yourself and your core values and to not sell yourself short or a quick win. Sure, you could run the beep test and skip the line, but you're going to pay for that in the fourth quarter or a provincial championship game when you're tired because you haven't trained your body the right way.

I think it's the same thing in my work life. If you cut corners, don't have integrity, don't do the best you can do and be honest with people, it'll be hard to feel valued and fulfilled at the end of the day.
3

Be Professional

And the last tip for success is being consistently professional. The sport world is really small.

The basketball community is even smaller! Everyone knows everybody. If you're a young person going for a job, I probably know your basketball coach. Therefore, I can probably call them and get a reference. I might know one of your professors and can also call them for a reference.

You might have a part-time summer job that you think is just a joke, so you don't take it seriously. But there's a good chance I know the executive director of that organization. You bet I'm going to call and get a reference from them.

I think the way that you act and the way that you live is really important for your future, especially with the popularity of social media. It's important to be careful about what you post on social media. I will check your social media feed before I offer you a job. From what you post, it's pretty easy for employers to see how you'd represent their brand. So, you might not think what you post on social media matters, but it no doubt does.

That part-time summer job you had that you just went late to every day because you thought no one would notice, your potential employer is going to notice. So, work hard, have integrity and network properly! Sport is a small community, so make sure your network is strong. I may call someone and I ask about Dekota Kirby. So, what do you think they'd tell me about you [laughs]. I think every prospective employee in sport needs to keep that in mind. Your network has got to be really, really strong because it's such a small sector.
---
Justin Bobb
Interview by Dekota Kirby
Posted September 12, 2019 in Industry Profiles