Karen O'Neill is the CEO of the Canadian Paralympic Committee (CPC). I've followed Karen O'Neill's work with the CPC since she was named CEO in 2013. Karen has done such incredible with the CPC, and after Stuart McReynolds suggested I reach out to her about an interview, I became eager and excited to reach out. Karen's accolades, accomplishments and experiences are unparallel to most sport professionals we've had on from the non-profit sector. Most recently, Karen was awarded Sports Executive of the Year by Sports Media Canada in 2018. Prior to that, Karen was named to CAAWS' 2015 list of most influential women in sport.
In this interview with Karen O'Neill, she talked about what her role as the CEO of the CPC looks like, her passion and motivation for working in sport and finding structure and routine in a role that is always changing and essential skills needed to work in non-profit sport. Karen is upbeat, optimistic, inspirational, motivational, and overall a great person to talk to. Enjoy!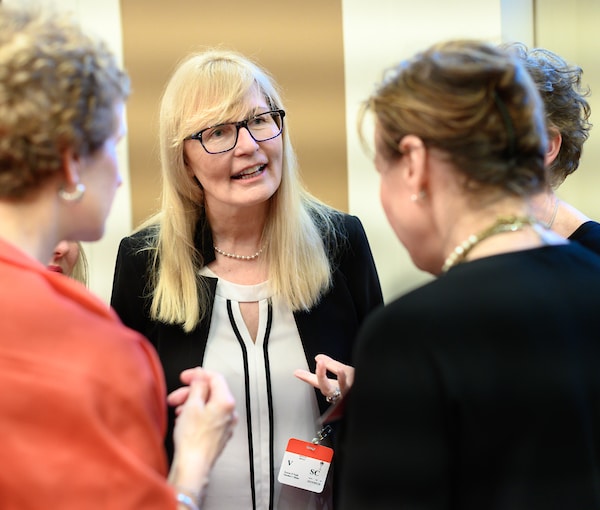 × The interview with Karen O'Neill was conducted via a typed conversation. Editing changes were made to make it easier to read while maintaining the voice of the interview.
What does a typical day look like for you as the CEO of the Canadian Paralympic Committee?
First off, my days are full and each weekday/weekend is quite different–which I really like. Given that this is sport, there are quite a few evening and weekend events, so calendar management and prioritization is essential.
Each morning, I will get up early so I can spend a bit of time thinking about the day ahead, scanning my emails and schedule, checking the latest news from the night prior, and listening to a short audiobook or a TED Talk to get me thinking about a new subject/topic area.
In addition, there are a few buckets of activity: staying connected with our team and our community, targeted projects and initiatives, and strategy.
1

Staying Connected With Our Team & Community

This is as simple as phone calls, emails and face-to-face meetings to connect with our sport members and performance partners, and Board of Directors. I am accountable to the Board. I want to ensure that I am providing them with what they need to have the foresight, insight and oversight required for their governance role. We have an excellent staff team, and it is a real joy to get together as a larger team for a skill development workshop, planning session or event debrief. I am always delighted to hear what people are thinking and what they would do to address and/or develop an area.
2

Targeted Projects & Initiatives

There are a number of key areas which have become our focus over the past few years that are either internal to our organization or the broader sport community. In addition, attention is required to address issues or develop areas that will enhance an aspect of the overall sport experience. These are always fun initiatives since you learn lots about a new area and connect with people with diverse opinions. As CEO, I need to ensure that I am always scanning the environment to keep up to speed on current events and issues, seeking diverse and challenging opinions from other fields that might be addressing similar issues, and taking the time to truly consider about what to be curious, to focus on, and how to achieve the vision set out with the entire team.
3

Strategy & Implementation

Each of our program areas is well managed, but it is crucial for me to keep track of the implementation of our strategy and any challenges that arise. I hold weekly meetings with our senior team as well as informal touch bases on projects and issues. This allows for cross-connection points across program areas to ensure we have a holistic view and are able to connect the dots either inside our organization and with external members and partners.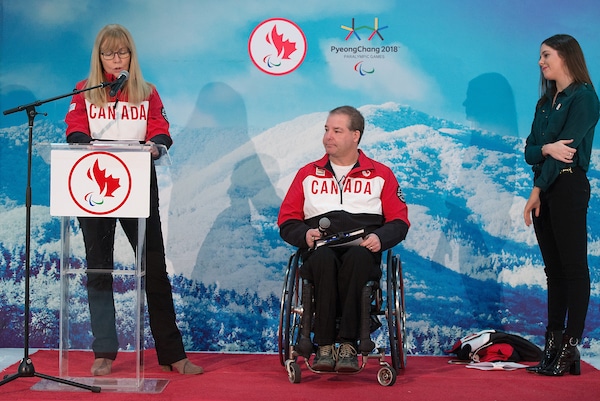 Talk about why and when (you realized) you wanted to work in sport. Bring us through Karen O'Neill's (your) journey towards becoming the CEO of the Canadian Paralympic Committee.
The starting point is my own personal experience. As long as I can remember, sport has always been the place that I have felt the most welcomed, had tons of fun and had the opportunity to be part of a community. As much as I went to school and went through the traditional steps for education and life planning, when push came to shove, where I found the most joy, fulfillment and opportunity was in sport!
I have been involved with activities for persons/athletes with a disability for as long as I can remember. My sport background was aquatics, and I had the opportunity to work at the Pointe-Claire Pool with Wendy Campbell and her Aqua Percept program. At the time, this was a really innovative gym and swim program designed for children with various learning/sensory and physical disabilities. In addition to being exposed to the program and curriculum offered, the more impactful opportunity was what Wendy taught me about looking at a situation, really taking some time to watch and understand an individuals' needs and interests, and developing opportunities for engagement that met the needs of an individual and that they were fun.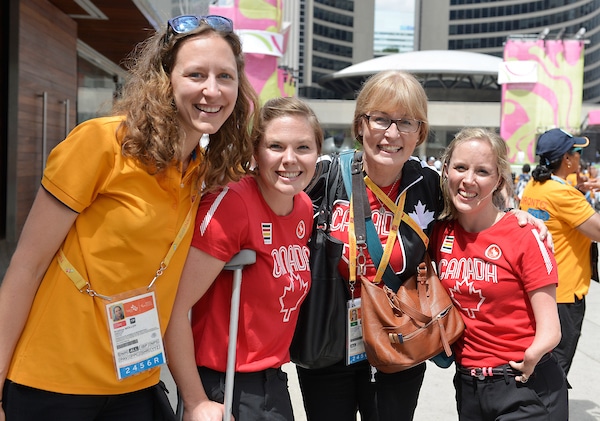 I don't think I ever lost this keen interest and approach throughout my career. I have worked at several sport organizations that have offered programming for persons with a disability as a primary or secondary focus. In addition to these roles within sport, I was also involved as a volunteer with the Canadian Paralympic Committee at the Board and Committee levels. When the opportunity became available and the timing and stars aligned at every level, I was fortunate to become the CEO at CPC.
What have been some of the biggest rewards and some of your biggest difficulties working in sport?
I truly believe that sport has the power to transform people, communities and our country. I have an extended list of projects that I have been linked with which I believe has had a really positive impact on the individuals and communities involved. Even though many of these projects might have been a single event or moment in time, their halo impact and positive reverberations have been felt for a much longer period.
Some of these positive rewards include the development and fostering of incredible relationships, which provide strength and support in many different ways; wonderful programs and initiatives, which have met a targeted need at the time; the opportunity for people to see and try an activity that they might not have had the chance prior, the positive impact this has had on their confidence, and overall interest to get involved.
My role in sport has afforded me many opportunities to meet people, both nationally and internationally, and become involved in projects that I would never have had otherwise.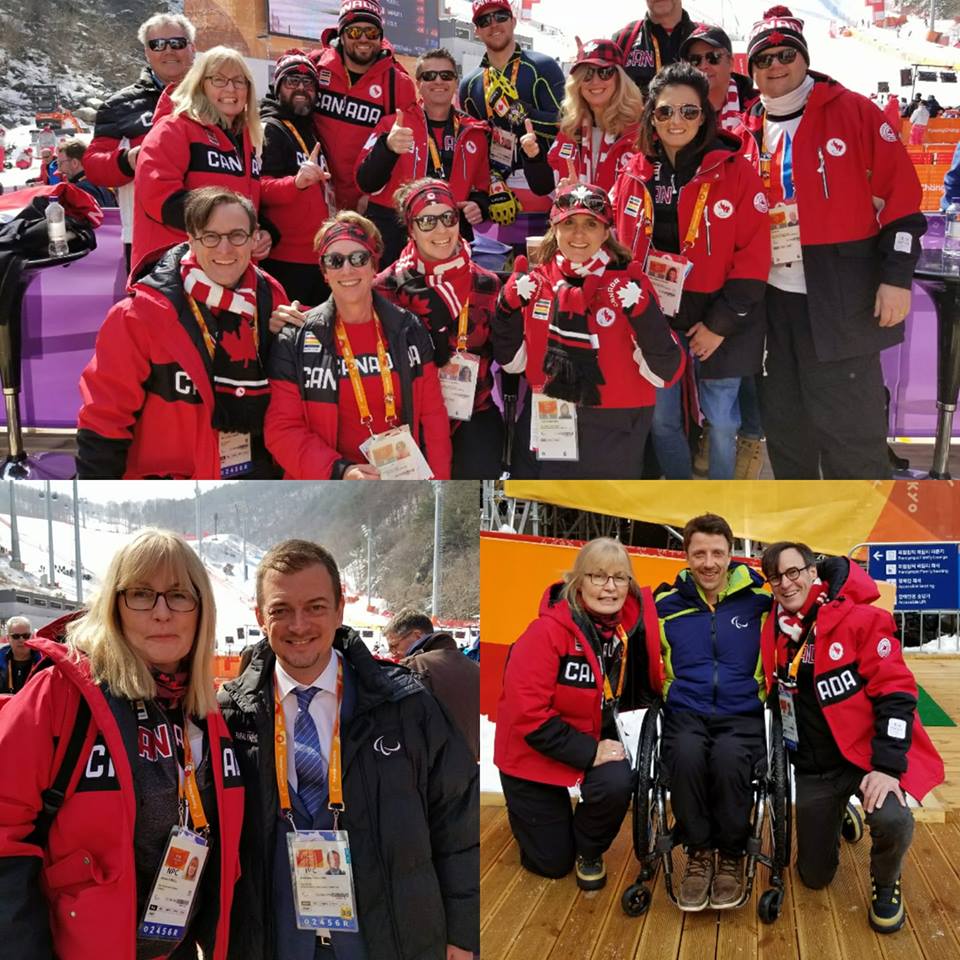 Some of the biggest challenges are somewhat linked to some of its strengths. It is our sometimes insular view of sport that sometimes blurs what is possible and/or what we need to pay attention to. I think there are some pretty large sea changes in how our country views sport, physical activity and recreation right now. I believe that the systems and structures currently set up across our country might not fit as well in the future.
As much as we speak about the alignment of our current system, I think we need to rethink how and where we self-organize around the drivers and needs in each of our respective communities (sport, recreation and physical activity). There is a tremendous opportunity right now to shift how we view this area and how we can work together.
Tell us areas they don't teach you in school about working in the sport industry and non-profit sector that you've picked up in your experience?
As much as we learn the basics of finance, project management, sport systems and event management in school, I don't think school really prepares you for how the process of change really occurs.
I think ensuring you understand what a clear and compelling vision is and having allies that share this vision is important. There are many steps and conversations and openness required to ensure successful implementation, monitoring and evaluation, including lessons learned and how you can make it better for those who follow.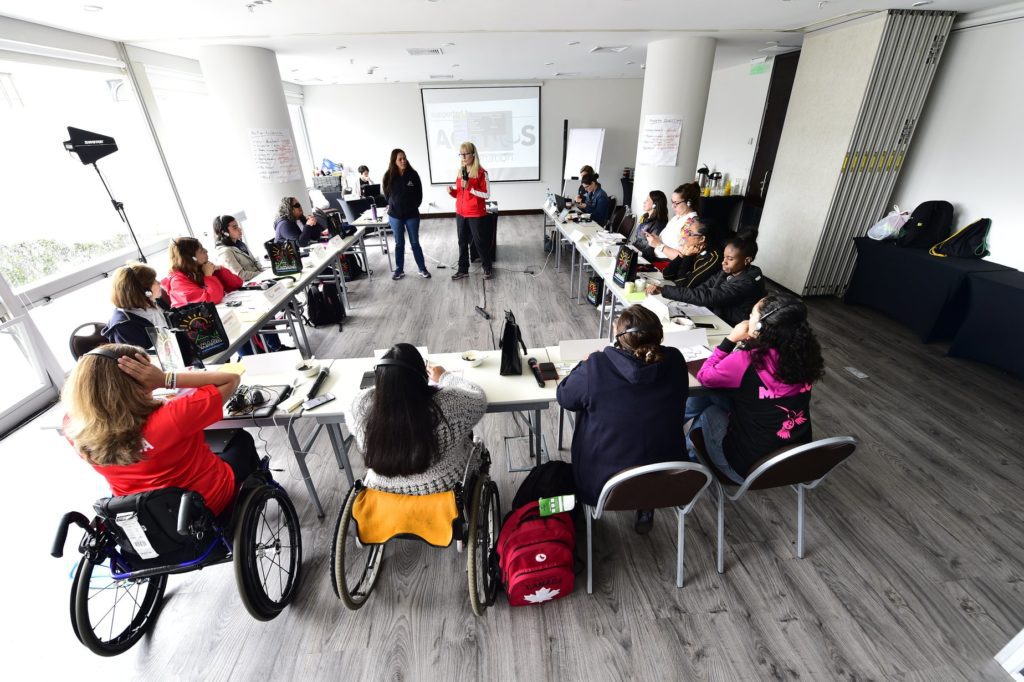 How important is it to volunteer in sport?
EVERYTHING!!!! I can honestly say that almost every step of my personal and professional journey has been as a result of the volunteer opportunities I have had over my entire career. I have always looked for good people working in areas that I deeply care about. When I find these people and groups, I look to see how I can engage/contribute to their efforts. Through these efforts, I have been exposed to some wonderful new areas that I would not have been otherwise, met some incredible people who I still keep in touch with, and provided with opportunities to experiment with some new approaches. So, easy answer: volunteering for areas that you really care about is incredibly important!
Even now, when I receive a résumé, I quickly look for an individual's list of volunteer activities. This tells me more about what they care about and what they have made a real commitment to. It can be as small as one special community event, an advocacy campaign, a community or provincial/national Board of Directors. The key is to make sure you are interested in and passionate about the area.
Some of my volunteer roles have included Red Cross Adapted Quebec and National Committee; Sport Matters Group; Various National Sport and Physical Activity Boards and Committees; national events and conferences; support for an individual on an issue or a program; content lead facilitation for a workshop or meeting.
What are three essential skills someone needs if they are going to succeed in the profit sector within sport?
1

Innate Curiosity

Things are changing at an incredibly fast pace right now, and it is imperative to keep a very active level of curiosity for your circumstances, environment, and opportunities – both within sport and in other fields.
2

Critical Thinking

People often put a lot of emphasis on "best practices," which have a place for learning, BUT in doing this they forego and surrender their critical thinking and asking why things worked out the way they did. I think ensuring we are good critical thinkers, asking why and how we know something, and understanding what is underneath a result versus a copy, paste and repeat of the same solution is absolutely essential.
3

Self-Awareness

Understanding yourself/self-awareness before you can seek to understand others. Oftentimes, we are the solution and action-oriented in sport and before we really understand the environment we are operating within, and our own leadership profile, we leap to many solutions that might not be the best option for the longer term. I think a commitment to ongoing learning and deepening one's understanding of oneself as a leader first is critical, followed by seeking to understand others and their perspectives, their assumptions, their interests and their needs. Once these are clear, it becomes a lot easier to build partnerships and a community.
---
Karen O'Neill