Former professional basketball player Luke Bonner is the owner of Power Forward Sports Group (PWRFWD). PWRFWD is a consultancy specializing in player advocacy and sports marketing. They recently helped world-renowned gymnast Aly Raisman launch a signature shoe with YORK Athletics Mfg. But owning and managing PWRFWD is not the only position Luke Bonner plays. Luke also manages Rock On Foundation, works on-air for NBC Sports Boston, contributes on various sports sites (such as Vice), maintains status on the Historical Basketball League (HBL) advisory board, and runs the Bonner Basketball Camp. Luke provides great insight into the challenges faced starting PWRFWD, managing multiple roles and provides his candid thoughts on the most memorable moments he's had throughout his career.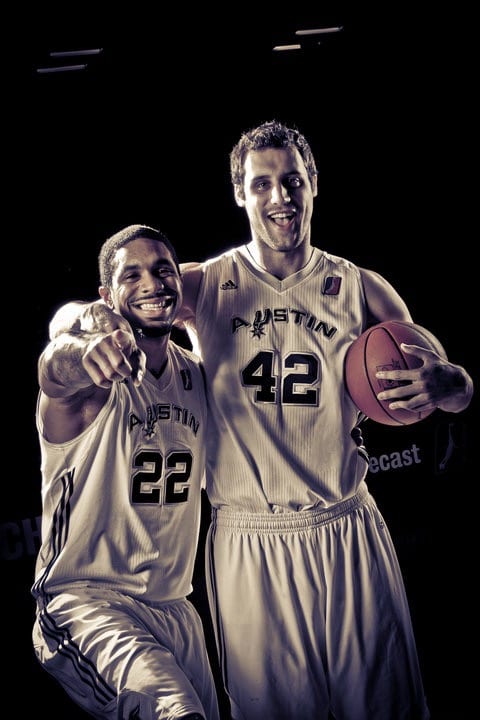 Tell us about the current state of your career in sport.
Things are going great. I've had a pretty successful transition from a playing career into a professional career. I now have my own sports marketing consultancy that I'm running full-time while simultaneously doing some broadcast work.
You are involved in multiple sport businesses. It's hard to imagine your daily grind! What does a typical workday in the life of Luke Bonner look like?
A lot of phone calls, a lot of emails, a lot of building decks, and a lot of tracking/reporting results. My time is dedicated to continuing to grow PWRFWD by consistently delivering for clients and driving projects and partnerships forward. I basically start every day by addressing a constantly evolving to-do list. Honestly, no two days are the same at the moment. My focus is on partnerships and influencer marketing, so I'm generally either building out strategies or executing against plans and reporting results.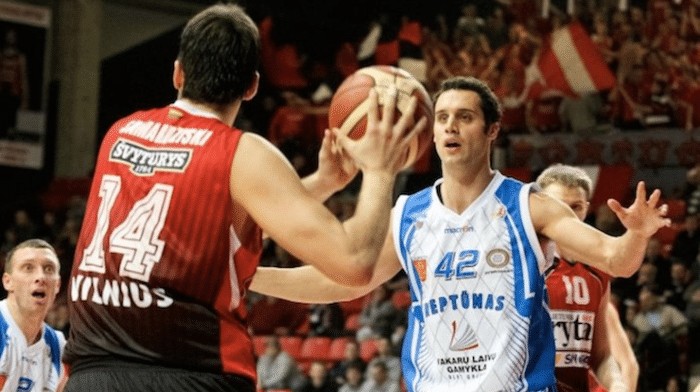 How do you manage your time between Power Forward Sports Group, Rock On Foundation, NBC Sports Boston, contributing on various sites (such as Vice), Historical Basketball League advisory board, Bonner Basketball Camp, and more?
1

PWRFWD

Pretty much all of my time is dedicated to PWRFWD. I bucket HBL as part of my PWRFWD work.
2

Rock On

At this point in time, Rock On has established a group of like-minded folks who help run the show.
3

Bonner Basketball Camp

Bonner Camp is kind of auto-pilot for me after 16 years and it's only one week per year.
4

TV & Writing

The TV and writing stuff is more of a freelance basis that fits into my schedule and really complements my core business nicely.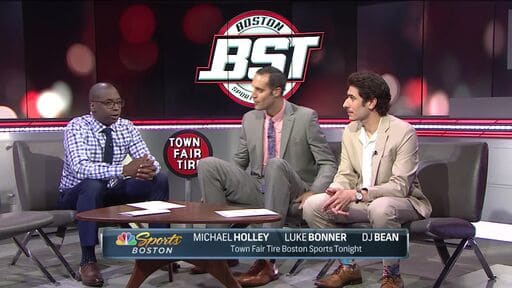 What are some of the biggest challenges you faced starting Power Forward Sports Group and the Rock On Foundation in particular? And perhaps still face?
The initial challenge with PWRFWD was taking the time to essentially go through a positioning exercise to be able to properly communicate the services you can provide to a business that addresses a need they have.
You need to build confidence and trust in your skillset and your character to secure buy-in that you and your team are the best options out there. Clients also need to be able to clearly understand the value they will receive by contacting you. Then, it's all about working to exceed those expectations.
From the perspective of Rock On Foundation, starting a 501c3 non-profit in the United States is a massive undertaking. The paperwork and process to do so on a limited budget were quite dizzying. The ongoing challenge is evolving over time to best serve the community knowing that all of the key team members are donating spare time for Rock On initiatives.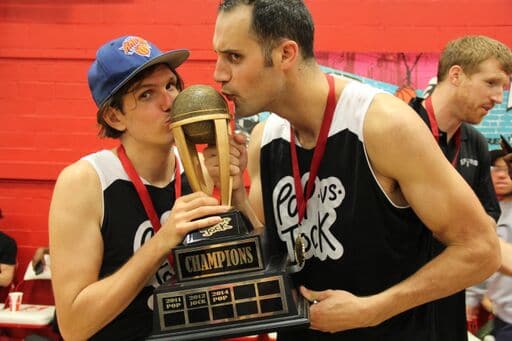 Why was it important for you to be educated at the master's level in sport management? What attracted you to the field?
Honestly, it was circumstances that drew me into the sport management field. I went to college for basketball. I transferred from West Virginia University to UMass, and enrolled in the standard business school program. As I was there, I sped through credits from all of the extra sessions I attended – as your coaches keep you on campus year-round. I also learned that UMass had the best sport management program in the country, so I decided I'd aim to finish undergrad early and see if I could complete the sport management master's program before my basketball eligibility ran out. It was an amazing experience for me. It was a small tightknit program, and most of my classmates had been in the industry before enrolling. It was really my first exposure in the professional world. I garnered a broad perspective of the sports industry, whereas previously I had been more tunnel-vision on the athlete experience and taking everything else that goes on around that for granted.
Personally, the courses I took on college athletics and labor law changed my life. I learned so much about how the machine works and was forced to understand the perspectives from all angles. I can't understate how influential those courses were on shaping my approach to any project in the space.
What are some aspects of working in sport, you didn't learn in sport management @ UMASS, Amherst that you've acquired through experience?
This is kind of basic, but the biggest things you acquire through experience is how to structure your own compensation on projects. You can't get paid for any of the work you do as a college athlete, so that's an entire skillset you're devoid of when entering into the real world for the first time.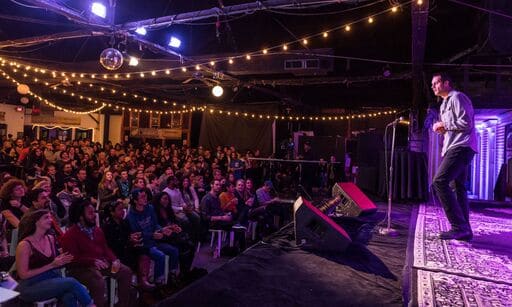 What would you include on a list of your top accomplishments (or moments) between working in and playing sport?
Oh man. I'm really proud of the events we've held during NBA All-Star Weekend. Particularly, the first year we did an event there, we successfully convinced The Walkmen to reunite for one last show in New Orleans. That was an all-timer for me.
Some other moments that come to mind include:
Attempting to unionize Division I, college athletes
Helping to launch Aly Raisman's signature shoe with YORK Athletics Mfg.
Not swearing on-air during my color-commentary debut
Hitting a game-winning walk-off grand slam in Little League
Being Shaq's stand-in for Hami Diallo to practice the Super Man dunk from last year's dunk contest
Convincing the Spurs to let us book a Mobb Deep concert at one of their games, etc.
---
Luke Bonner
Interview by Mat Israelson
Posted September 25, 2019 in Your Career in Sport