Ron Yeung is the Manager of Domestic Development at Canada Basketball. Yeung defines this new generation of young Canadian basketball players who are carving and customizing a pathway to global excellence in sport. Not only does he do that for Canada basketball, but he also serves as Executive Board Member for the North American Chinese Basketball Association (NACBA). How does he have a minute to breathe?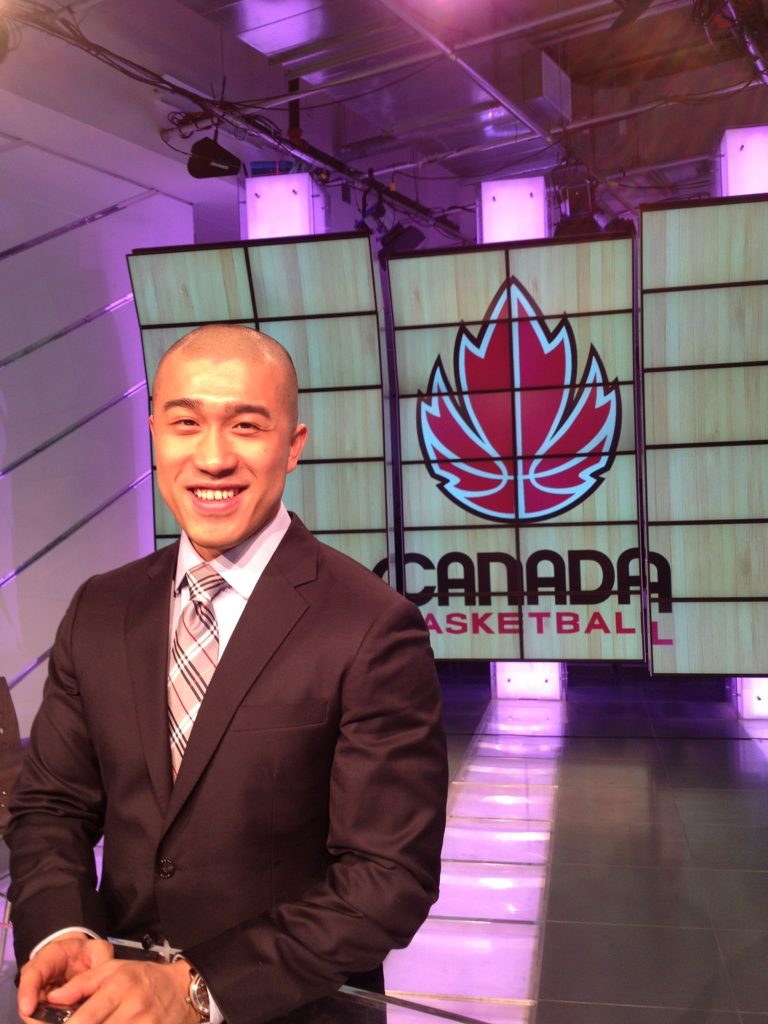 Having followed Ron for over a year through SPMA's connections to Canada Basketball, I knew he was someone we had to talk to. His role as Domestic Development Manager with Canada Basketball must be extremely complicated, rigorous, and never-ending, right? Especially since basketball has to be one of the fastest-growing sports in Canada. I mean, the Toronto Raptors did just win the NBA Championship and did you see the 2+ million people that were there? So many were children! The future of basketball in Canada.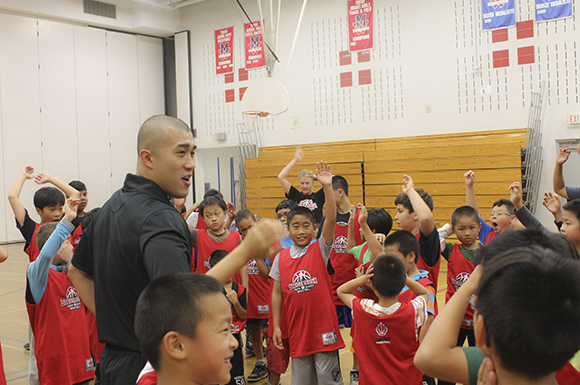 So, Ron Yeung has his work cut out for him to manage the influx of requests for development programs for all the youth that were a part of it. We were super fortunate to talk to Ron right in the thick of prime basketball season about his role with Canada Basketball and the NACBA. Also, we talked about the ups and downs of working in sport.
Tell us about what you do as Manager of Domestic Development at Canada Basketball.
Within my role as the Manager of Domestic Development at Canada Basketball, I oversee the development of the sport of basketball in Canada. From grassroots programming to club systems, I oversee how basketball is being structured in our country in a way that leads our youth to the provincial and national levels. Domestic development within Canadian Basketball is an ever-evolving position with many parts to manage. So, I'll do my best to explain some of the aspects focused on in my role as the Manager of Domestic Development at Canada Basketball.
1

Basketball Development

My role emphasizes growing basketball in Canada from the base, at the grassroots level. So in my area, we look at ways to get children involved in the game of basketball, which is a massive job. This involves looking for ways to build basketball programming, and the tricky part is to do so in various ways that are appropriate methods for training for kids.
2

Coaching Excellence

Another large part of what we do in Domestic Development at Canada Basketball is to ensure that coaches have the knowledge base to be able to impart what we are trying to do upon specific age groups of our youth.
3

Implementing 3×3 Basketball

Third, we just started overseeing the three on three basketball piece. 3 on 3 basketball is going to officially be inserted into the 2020 Summer Olympic Games in Tokyo. One of our roles from a federation standpoint is to build out what the 3 on 3 disciplines look like from a grassroots level. So, figuring out the qualification process and building a structure for three on three basketball is one of our newest portfolios. Developing the system in a way that we built up our 5 on 5 programs is a focus for us right now.
4

Basketball in Indigenous Communities

Fourth, we are working on growing the sport of basketball in Indigenous communities. Our goal with this is to take the sport of basketball and integrate and adopt an enhanced model where we can work with Indigenous communities to increase their participation in sport–through basketball of course!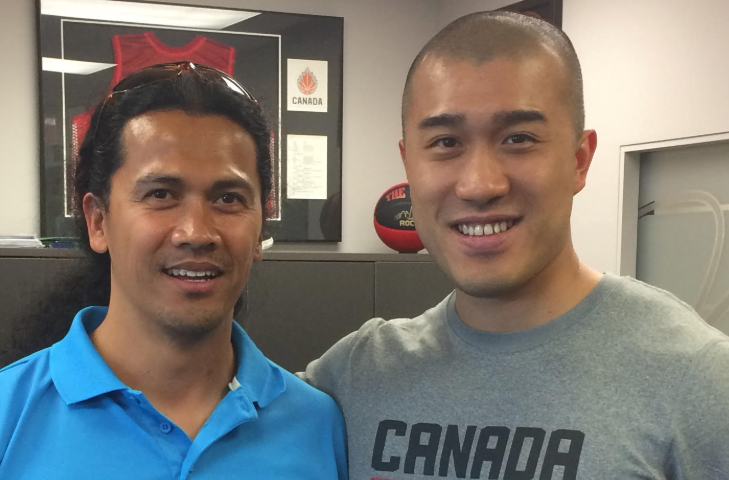 Bringing our programs to Indigenous communities is a careful process. A lot of preparation goes in before we make our way into various Indigenous communities with our programs. This is because we are mindful of the cultural, spiritual, and traditional aspects. What's more, are few Indigenous communities are the same as one another. They each have a different history, background, and way of life. So it's our job in managing domestic basketball development to ensure we respect the unique aspects of each one and apply a structure that fits for them.
5

Basketball Excellence

Fifth, we essentially took the model of top excellence, and we basically built out criteria and structure into the community. So, I've got more of a guidance role in making sure that all of our clubs, all of our programs, all of our minor basketball associations adhere to a certain standard. Those standards fall under five categories, and it's in each one that we try to get all of our clubs and associations to fall in line with so that there is a certain standard of operation. The whole idea is to provide a program that is safe, fun, and progressive for participants that are playing basketball in our country.
What does a typical day as Manager of Domestic Development at Canada Basketball look like for Ron Yeung?
I don't think there are any two days that are the same. From my standpoint, we look at various portfolios; there are obviously high times and low points with different portfolios. From day to day, at an administration level, I spend a chunk of my time liaising with the provincial offices. A big part of my role is to work with the Basketball Ontario, Basketball Nova Scotia, and Basketball PC of the world, to liaise, and to ensure that the system is right. I also have to ensure that we, as a national governing body, push the leadership to help the provincial offices to make certain the structure is there.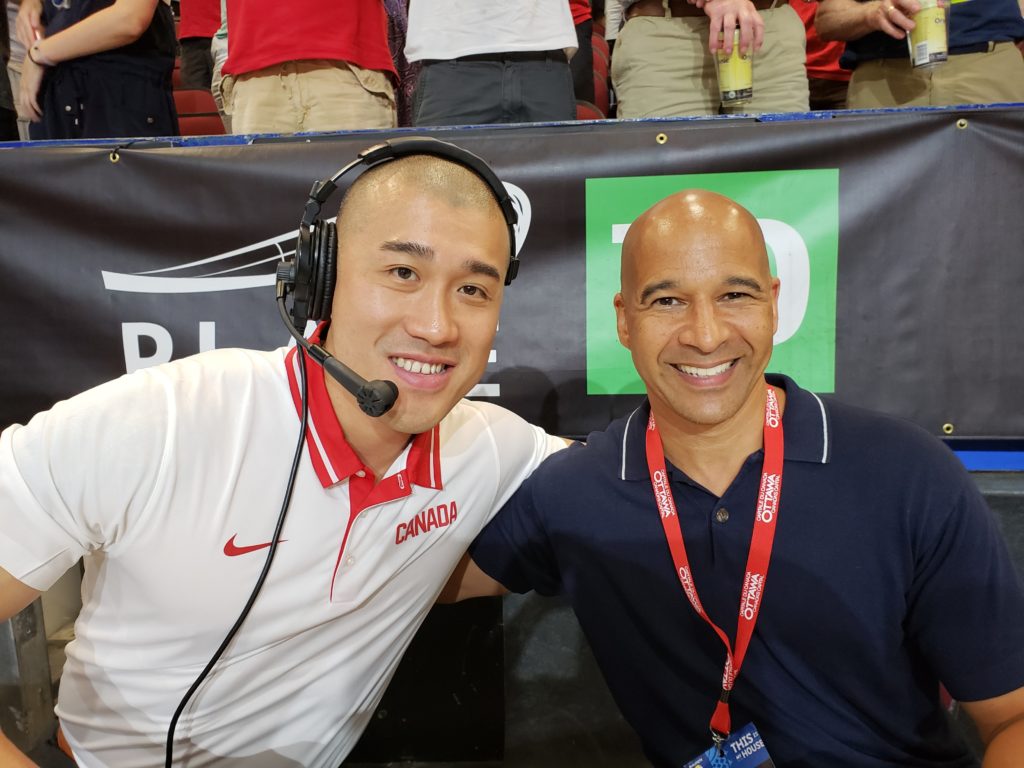 As I said earlier, we do work with the provincial offices, but we also do a lot of work with the communities themselves, like the different Mountain Basketball Associations, the YMCAs, and various other municipalities. We're essentially just programming and integrating our programming into their existing system. So, that's basically the gist of what my day-to-day looks like.
Tell us about your role as an Executive Board Member of the North American Chinese Basketball Association?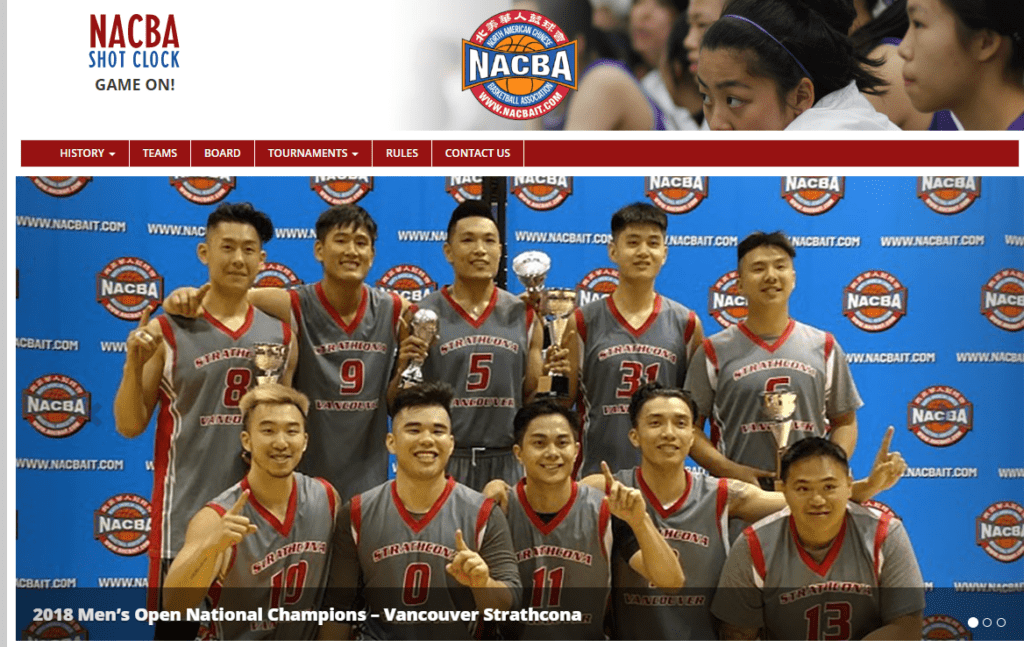 It started when I was probably a teenager. I wasn't the biggest, and I wasn't the most athletic as a teenager. I didn't make my elementary school team, and I think I played for one year in high school, but I wasn't good, so I sat on the bench for the most part. So, one of the areas I got involved with was bringing basketball to my culture (my Chinese background), and I took a deeper look at what's available from a sporting standpoint.
Sport has always been a big part of me, but there weren't a lot of opportunities. I wasn't good enough to play some of the mainstream sports at the time, so I thought about the Chinese culture and how it was always very academic-focused, a little bit old schooled, and I wanted to do something different. So, I started my own association. I was probably about 18 at the time. With the help of some friends, we were able to get that off the ground. I started off some youth programmings where I was doing some teachings and getting the kids involved, targeting Chinese youth and immigrants and such.
I started running youth programming, and then I began running basketball tournaments for different age groups. And so I became a community leader in that regard. From that, I transitioned into being involved with the Chinese Youth Athletic Association, which has much bigger entities. I started one-off in Mississauga, and now I have an impact in terms of growing sports through the Chinese youth all across the GTA. And I think it was through that I was identified by the North American Chinese Basketball Association board. Then, they brought me in 2010 or 2011 to be on the executive board. And that's how I got involved!
It's a very similar role from what I had in the past, but now I'm building it out to a North American base. We monitor the growth of basketball in the Chinese communities in different areas across North America, like Philadelphia, New York, and Chicago. We have a strong member base in all of those associations. Once a year, we build what we call a National Championship, even though it's really an international championship because it's both the US and Canada. We have 80 to 100 teams; participants are from all different age groups who compete for 4 full days for the championship. So, that's a big part of my role–I work with various associations at different cities across North America, and they invite me to come and participate.
Can you speak a little bit about the skills you use on a daily basis and why it's important for young professionals to possess them?
1

Adaptability and Flexibility

It's important to understand that there's the whole sports world, but then, as you go into a sports career, you really have to be very adaptable to different situations and different scenarios. I've interviewed a lot of people for various internships and coordinator positions, and when you ask them what their vision is, they'll tell me, "I want to work with the players" or "I want to work with the kids", but they don't really understand the actual role they applied for. And so that adaptability and flexibility play into that and are really important.
2

Know Your Strengths

There's a lot of times where people just want to get into sports, but they don't know what exactly they want to do within sports. So, I always tell young people that you have to identify your strengths. If you know you're great in social media and have a way to connect with people through different avenues, then marketing and social media would be a better fit than, say, operations. So, taking a deeper look into them is just as important as trying to get into sports.
3

Communication

Communication is always a big piece, and that's not specific to just the sports industry. I think that's pretty much all areas of life as well as all communities. I feel that sometimes, people take things for granted; they do things their way, but they don't communicate, so deals break down, sponsorships fall apart because of that lack of communication. So, taking into account a lot of those areas and really understanding in the greater network of the entire portfolio that what you're working on is a big piece. Even just doing follow-ups or touching-base emails can go a very long way in terms of those relationships and getting that respect because you are able to communicate with them.
What is the hardest part of what you do as the Manager of Domestic Development at Canada Basketball?
A lot of times, when we're talking about a national governing body, you are taking on that leadership role to determine certain processes, certain policies, certain ways of operations, and when we put those guidelines and criteria out there, it does take time to get the stakeholders to buy-in. I'll give you an example. The most recent one would be a campaign that Sport Canada has put forth. They're requiring the national governing body to take a deeper look in terms of programming and policies that ensure that minors participating in sports are in a safe environment.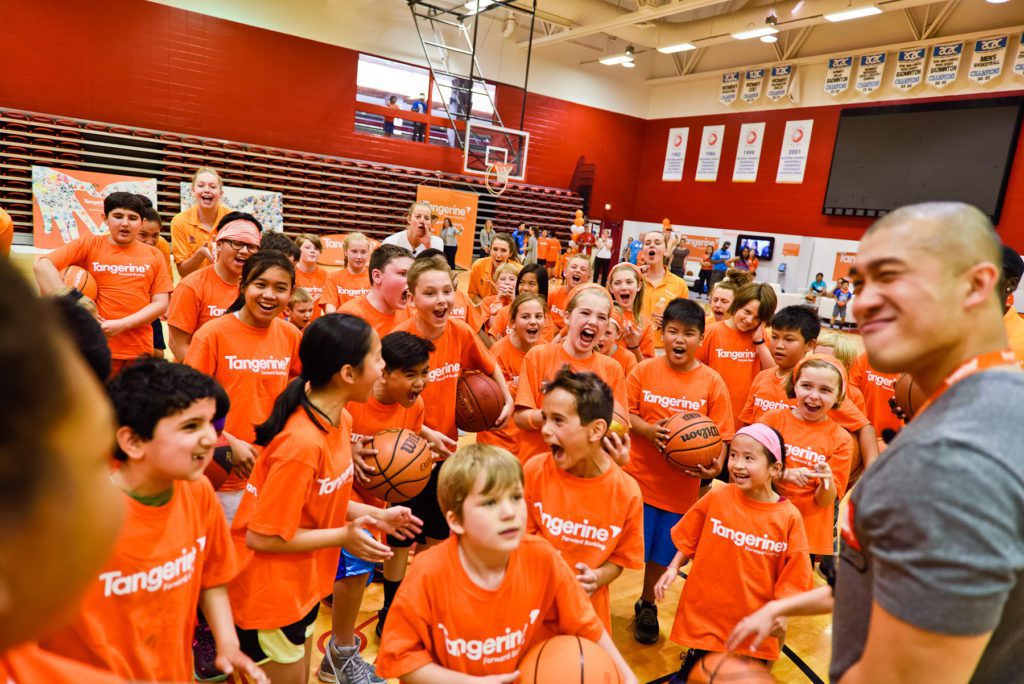 So, we take that campaign, and we basically need to turn that into a process to be implemented across the country with all of our provinces. One of these campaigns involves the screening processes for new coaches, like background checks and such, and it's a huge undertaking. There's a cost factor, a time factor, and a compliance factor, but there's a rationale behind it. So, there's the compliance factor and the buy-in factor to try to get people to believe in what we do. I would say that is the hardest part.
What are some of your favourite parts about being the Manager, Domestic Development at Canada Basketball?
1

The Impact

Right off the bat, the first one I would say is the impact and the ability to make a difference. When we're talking about grassroots to Goldman, we're putting guidelines on what kids should be doing at different age groups. I write the lesson plans and curriculum for what a kid should be doing between 7 to 9 years old, and I have to know how that is different from a kid that's 10 or 12 years old. It's more than just basketball now; it's impacting how a kid should be developing. The physical aspect, the sports skills aspect, and the emotional and mental aspects all play a piece in that, which now I have an impact on. So, it's rewarding when a program in a small town in Saskatchewan is implementing this program using my lesson plans.
2

Canadian Pride

As you're growing the system, it actually has a huge impact in terms of Canadian pride because at the end of the day, the better we develop a system, the more athletes we're going to be able to bring up to the system. Yesterday, six Canadian athletes were drafted into the NBA. That's huge; we're seeing basketball growing in Canada. There was definitely a Canadian pride factor in that.
Why you do this job? What motivates you to work in sport, specifically in basketball development?
There are jobs that you wake up and go to because you need to pay the bills. But then, there are jobs you wake up to, and you look forward to going to each and every day. And that's the biggest part of what I do. There are an excitement factor and the fact that I'm making an impact on young athletes that keeps me going. It makes me super excited to see their excitement! So, the motivation factor would probably just be my passion, and, in turn, how I turn that passion into possibly impacting somebody else's passion.
---
Ron Yeung
Interview by Dekota Kirby
Posted June 26, 2019 in Industry Profiles