Martina Knezevic, Global Outreach Manager at IMG Academy, represents the global team and makes sure that all global messages meet her campus, and visa versa. A Croatian born in Germany, Martina now lives in the USA and travels to offices around the world in places like Brazil, China, Mexico, Japan, and South Korea. But along with the ability to travel, also comes the necessity of understanding the needs of different cultures and markets, and understanding exactly what it is that they need to do business. Recently, I had the opportunity to interview Martina Knezevic and listen to her explain exactly how she deals with the sports culture on a global scale, and how she got interested in the business in the first place. So without further ado, here is what she had to say about her role at IMG Academy: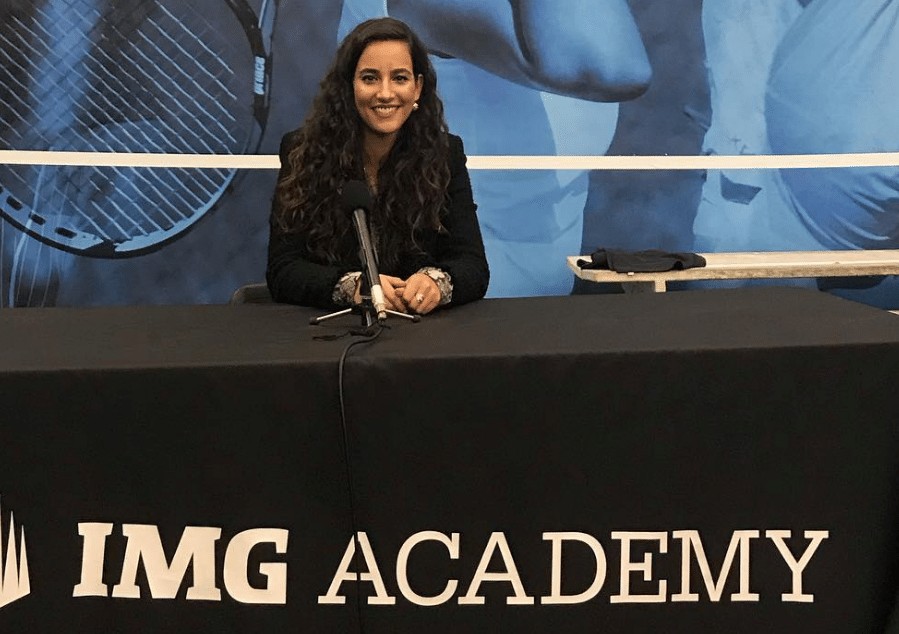 Please note: The interview with Martina Knezevic was conducted via a typed conversation. Editing changes were made to make it easier to read while maintaining the voice of the interview.
Tell us about your role as the Global Outreach Manager for IMG Academy.
My day usually starts with early morning phone calls with China, Japan and South Korea to check in with every office. It's to make sure they're on track with reaching their weekly goals.
After Asia, I focus on LATAM [Latin America] and speak with my team in Mexico and Brazil. In doing so, I try to solve any problems or questions that come up during the morning and before lunch, so that each team has everything they need in order to drive business for us.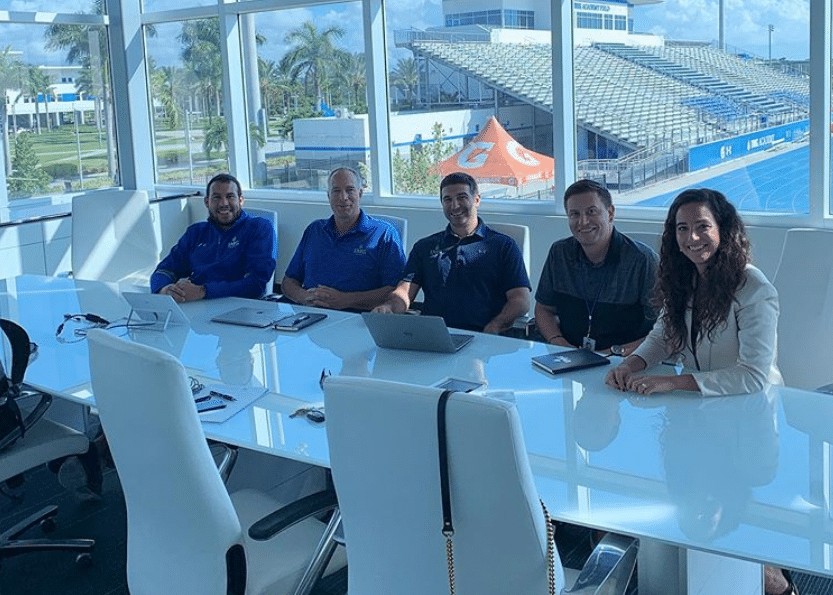 Around lunchtime, I try to block an hour just for emails and clean my inbox!
In the afternoon, I attend meetings across the IMG Academy campus with various departments and sports we have on the grounds. During these meetings, I represent the global team and make sure any campus updates reach my team globally and vice versa. Also, I'll update the departments on campus on what's going on globally.
I often welcome international sports federations, institutions and influencers on campus and show them around our world-class facilities. I'll introduce them to our experts on campus.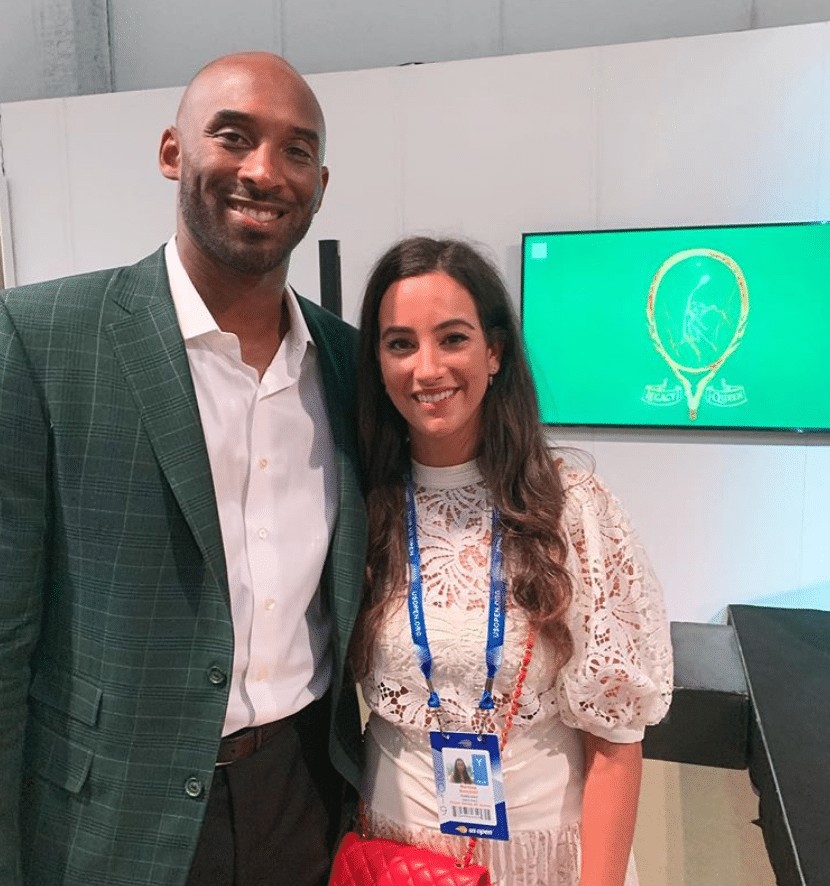 Since my job is so global, I travel outside the United States at least once per month to:
Support my team with activations
Represent IMG Academy at large sports events
Meet with potential partners and agencies who can help us to grow our business globally.
Your path to becoming the Global Outreach Manager for IMG Academy is unique. You've been with the organization for over 5 years now. You started off in 2014 as Sport Advisor Golf, then after just over a year became Head of European Recruitment. Talk about those roles and how they've led you to become the Global Outreach Manager for IMG Academy.
It would be tough for me to work for a company if I didn't believe in its mission and vision. Joining a company that helps young people and athletes reach their full potential in life and in sports was an easy decision for me. I love the sports and entertainment industry and IMG Academy was a dream company for me to join. At the same time, my number one passion is business, and in particular, sales. That's exactly what my position as a golf advisor was about: sales. And I loved everything about it! That is – from learning about our products, understanding costumers' needs, communicating the products clearly, connecting to the customer and closing the deal. I had a lot of fun and learned about every sport. It was not limited to golf.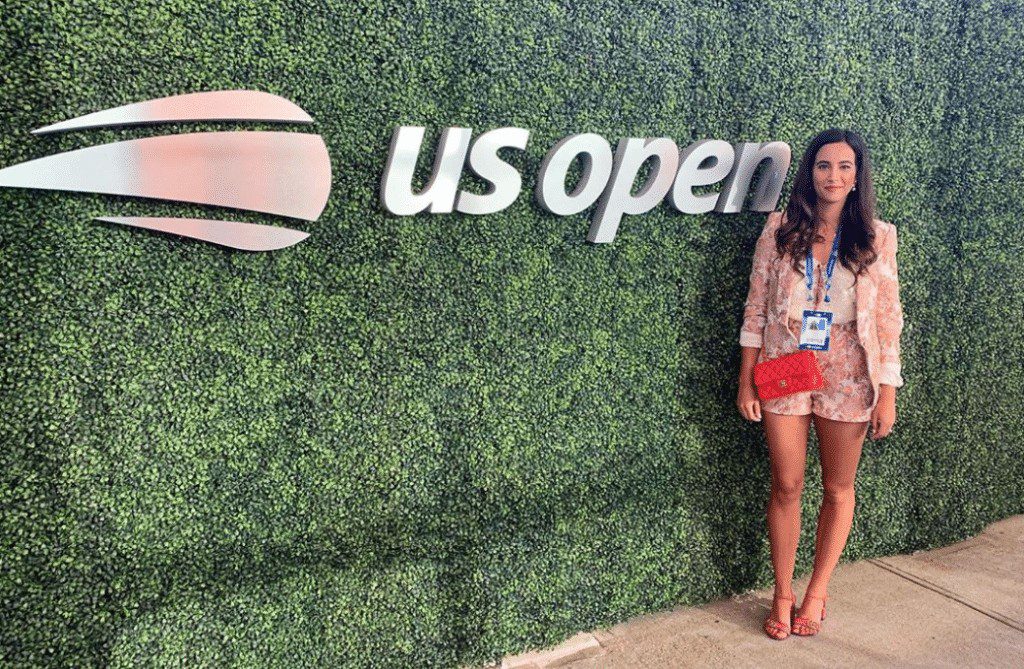 After a year in the role, an opening for the Head of European recruitment became available. This meant moving to Barcelona and opening the first-ever European IMG Academy office. Being European and equipped with all the knowledge on IMG Academy and its products, I thought I fit perfectly in this challenging role. I was a one-person band for Europe and did it all; from activations, sales, partnerships, marketing and business development.
Surely, it was a very demanding role, but also a lot of fun. I was travelling throughout Europe, meeting sport industry leaders and so much European talent eager to sharpen their skills at IMG Academy.
[nnr_optin_fire id="17″]
After 2 years in the role, I was offered a job as a Global Outreach Manager with the IMG Academy. My new role at IMG Academy meant a complete change in everything once again. Some of those changes included moving back to the USA and learning how to build and lead a multi-national team. Furthermore, I was to travel globally to all our offices throughout the year.
But this role is me; more than any other. It fits me perfectly because I consider myself a global person. After all, I'm Croatian who was born in Germany and now lives in the USA. Also, I often interact with and travel overseas to our offices in Mexico, Brazil, China, South Korea, and Japan.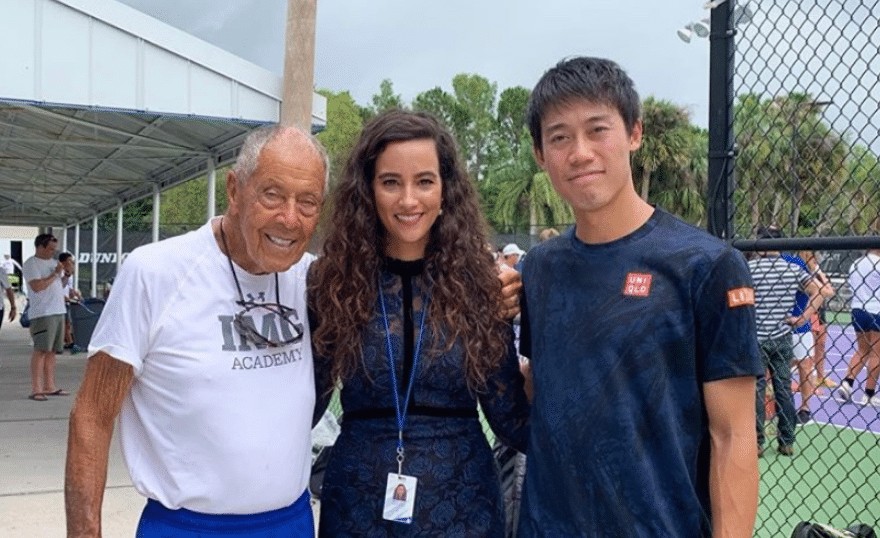 Tell us about the point you realized that you were meant to work in sports as a career.
It is not only that my path to becoming the Global Outreach Manager for IMG Academy is unique, but my path to working in the sport industry is also quite unique.
"I was not a serious athlete growing up and I didn't want to become one. Also, I've never thought that I'd be working directly in the sport industry."
What I was drawn to since my early days is the world of entertainment and talent management. Prior to coming to the United States for school, I knew of IMG and was impressed with its reach in terms of entertainment, sports and fashion. Studying in Orlando, Florida and living with my boyfriend (now husband) who was pursuing a golf career, made it quite convenient for me. I quickly learned that IMG Academy located just two hours from Orlando! As soon as I finished school and obtained my master's degree in entertainment, I was curious and went on an IMG Academy campus tour in Bradenton. As soon as I stepped on the grounds at IMG Academy, I saw myself working there. A week later, I interviewed for the golf advisor position and that's where it all started.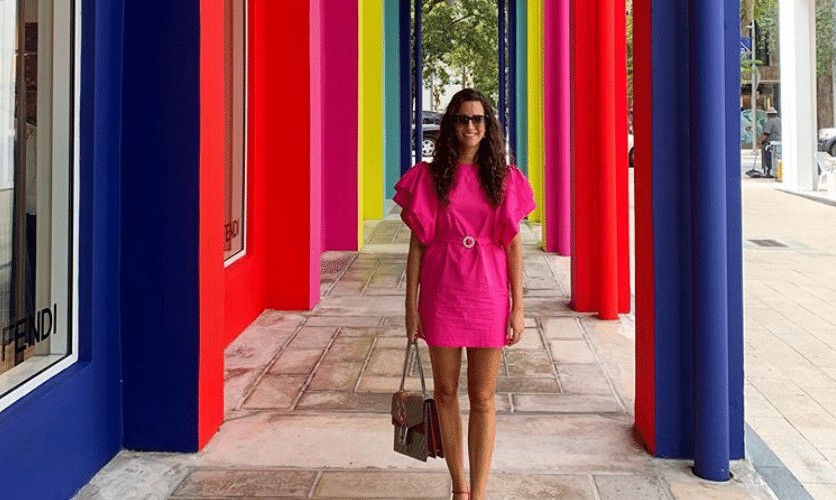 What would you say is the best and most challenging part(s) about your position?
The best and also the most challenging part of my position as Global Outreach Manager for IMG Academy is doing business globally. In order to do global business effectively, you have to understand all the cultures and markets, and how they do business and what product/service would suit their needs the best. I'm always trying to learn on my own about the opportunities and threats in each of the countries that we have offices in. But listening to my in-market team members' needs and enabling them to execute the plan is most important.
Tell us about some accomplishments (let's say three) that you are most proud of with IMG Academy.
My three biggest accomplishments are the three job positions I've been in with IMG Academy over the past five years. Each one of them was different. I had to grow and change in order to succeed and meet [and exceed] the expected standards.
What stayed the same as I grew in each position is my belief in the IMG Academy and my daily drive for progress personally and professionally.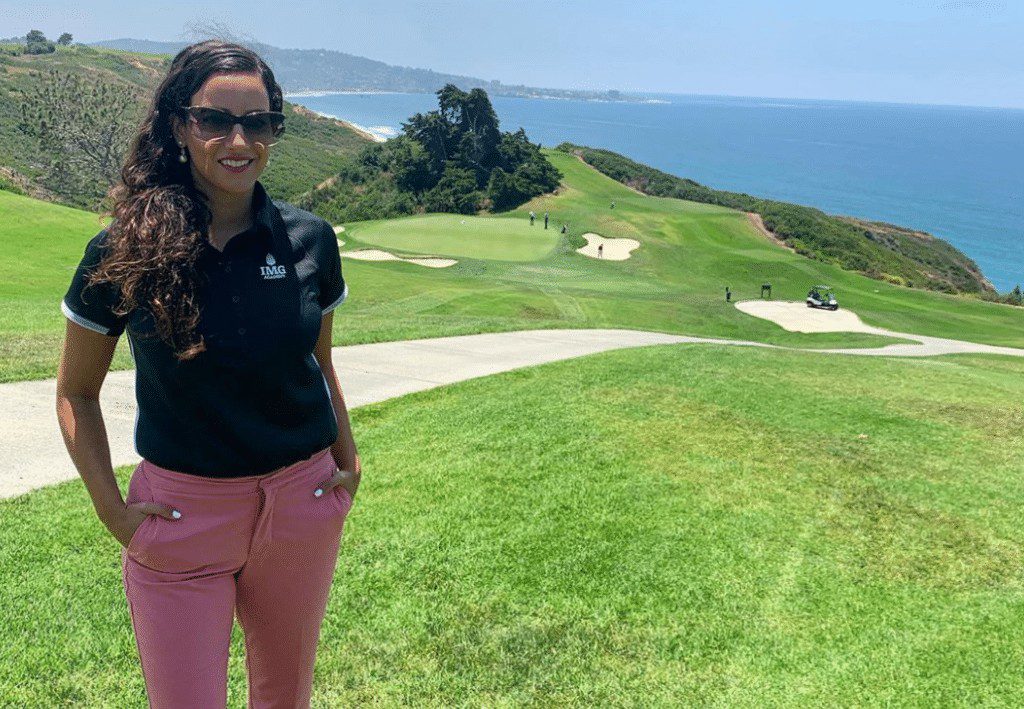 Do you recommend any tools, apps, resources, etc. to help others work more productively and efficiently?
What I recommend is to have a routine so you can be productive, efficient and in control.
My routine looks somewhat like this:
Waking up two hours before work
Meditating
Exercising
Writing down my creative thoughts
Going over the to-do list
Reading emails
At work, I'm trying to do the most challenging tasks first and then staying focused on one thing at a time (no multitasking). I'm trying to implement the same routine at home and when travelling.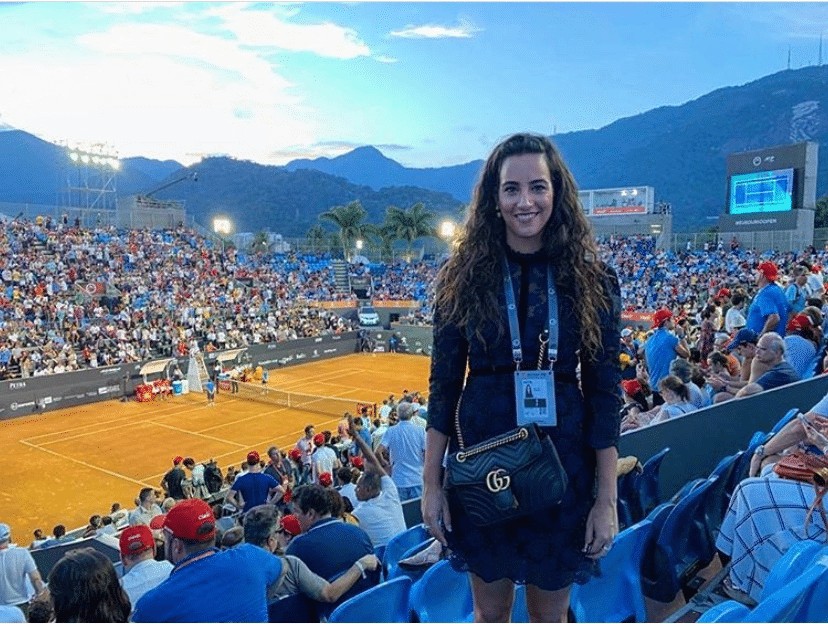 If you could have a superpower to help you in your career, what would it be and why would you choose it?
I would choose one of me on each of the continents.? Now that would be a global superhero [laughs]. I already see a cape in Earth-like colors!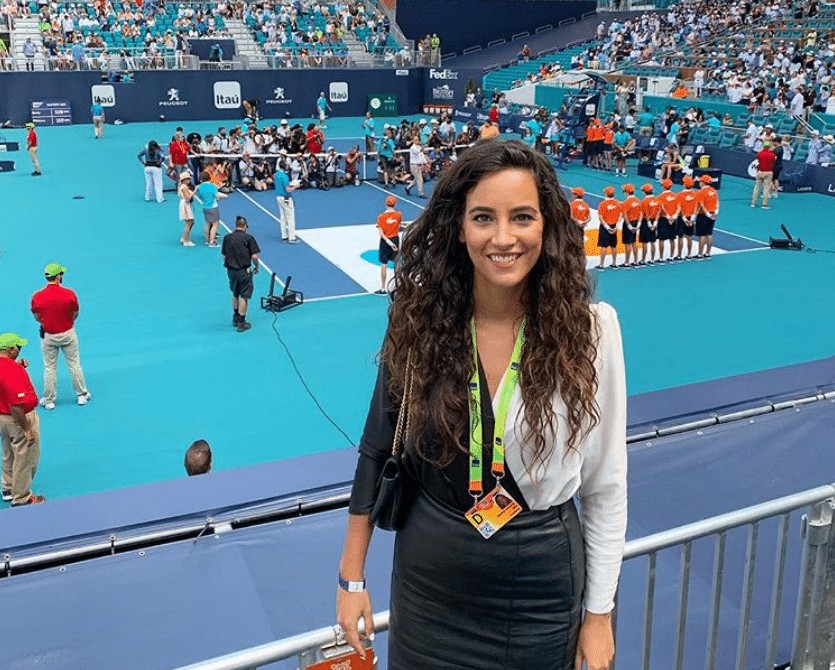 Do you live by any quotes? If so, can you please share a couple of them and what they mean to you?
"Know thyself" and "know your worth" would be the two of my favorite quotes. I consider them the fundamental principles and without them, you can't build the life you want.
Know thyself and know your worth.
Mat's Final Thoughts
With early morning calls to China, Japan, and South Korea, Martina Knezevic is constantly communicating with cultures from around the world. Her job is one that allows her to travel, meet new people, and experience new cultures, all the while enjoying the experience that is sport. For someone that never saw herself working in the sporting industry, I'd say that Martina Knezevic has come a long way, and she's definitely doing what she set out to do – helping young athletes to reach their full potential not only in sports, but also in life! We're looking forward to seeing Martina's earth-coloured cape throughout her career!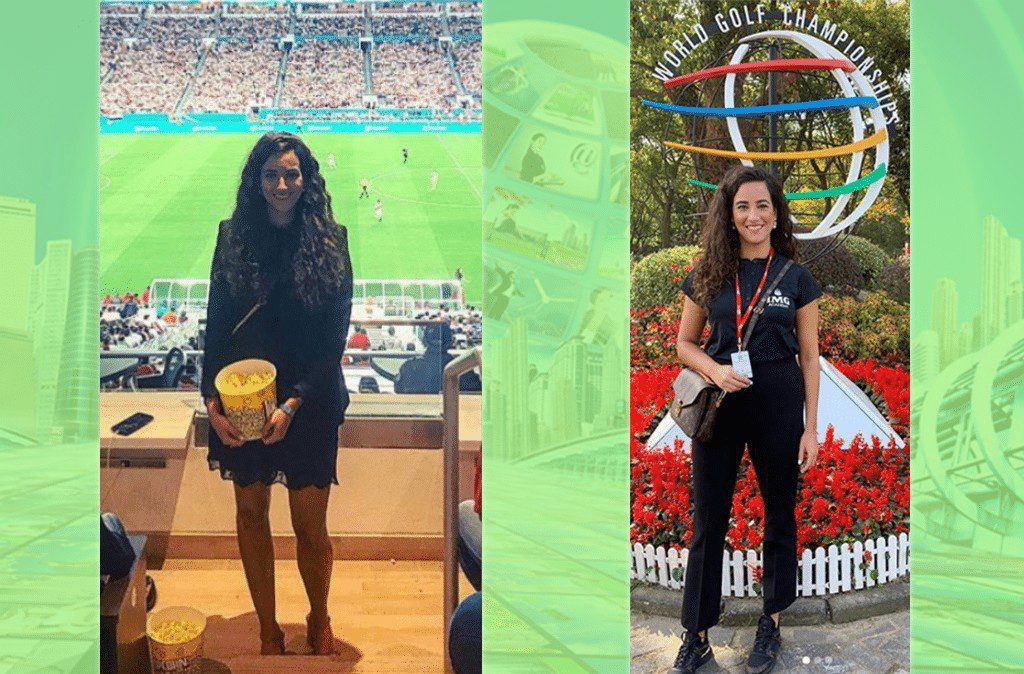 ---
Martina Knezevic
Interview by Mat Israelson
Posted November 11, 2019 in Industry Profiles