Michelle Biskup is the Director of Operations for the Canadian Elite Basketball League's (CEBL) Niagara River Lions. This means that she gets to oversee every aspect that goes into running a professional basketball team. She studied Tourism Management in university and worked for three years right after at Fallsview Casino, coordinating all non-technical aspects of their entertainers.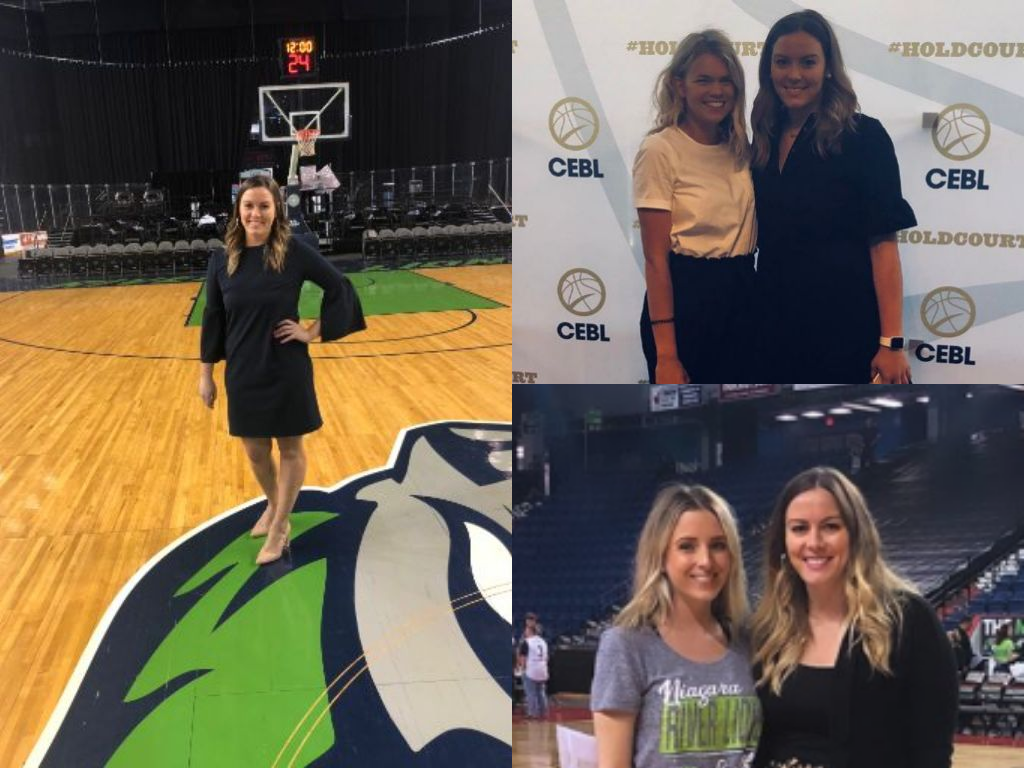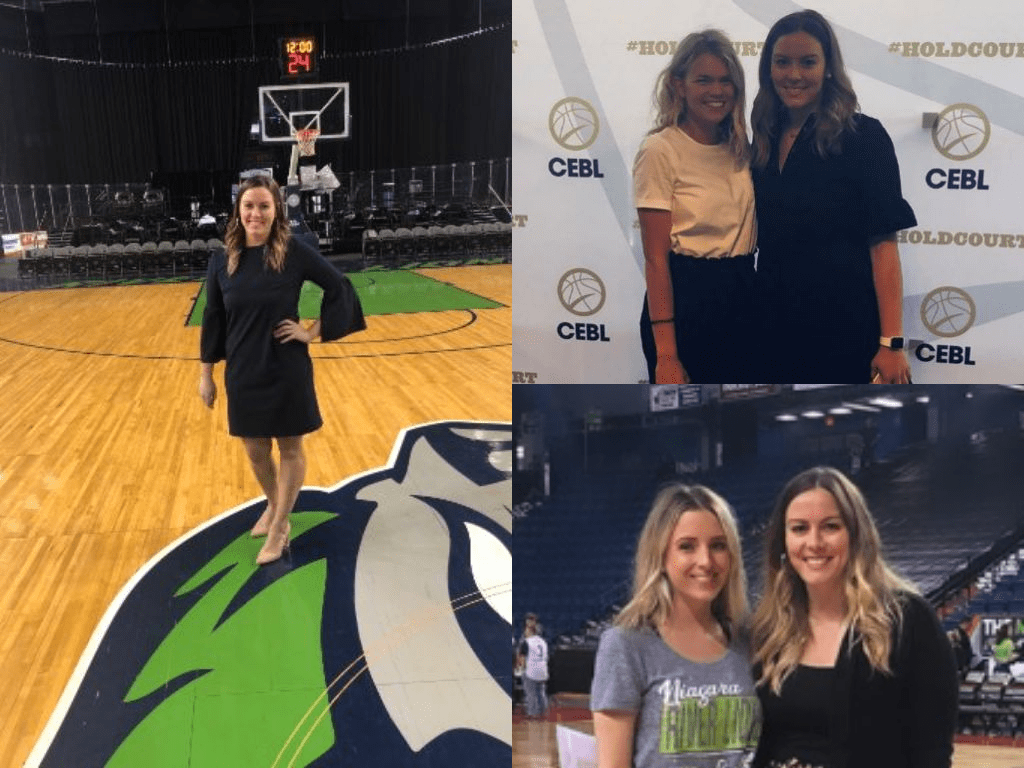 I've seen some of the wonderful events and experiences she's been a part of with the River Lions, and I wanted to know more about her role. She shares how she got into working in sport, the persistence and hard work that goes into her role and why she loves what she does. From this, you'll see what I get to see when I visit the River Lions; a passionate, hard working and detail-oriented sport industry leader. After all, that's why she was nominated a finalist in the 2018 Greater Niagara Chamber of Commerce Women in Business Young Professional award!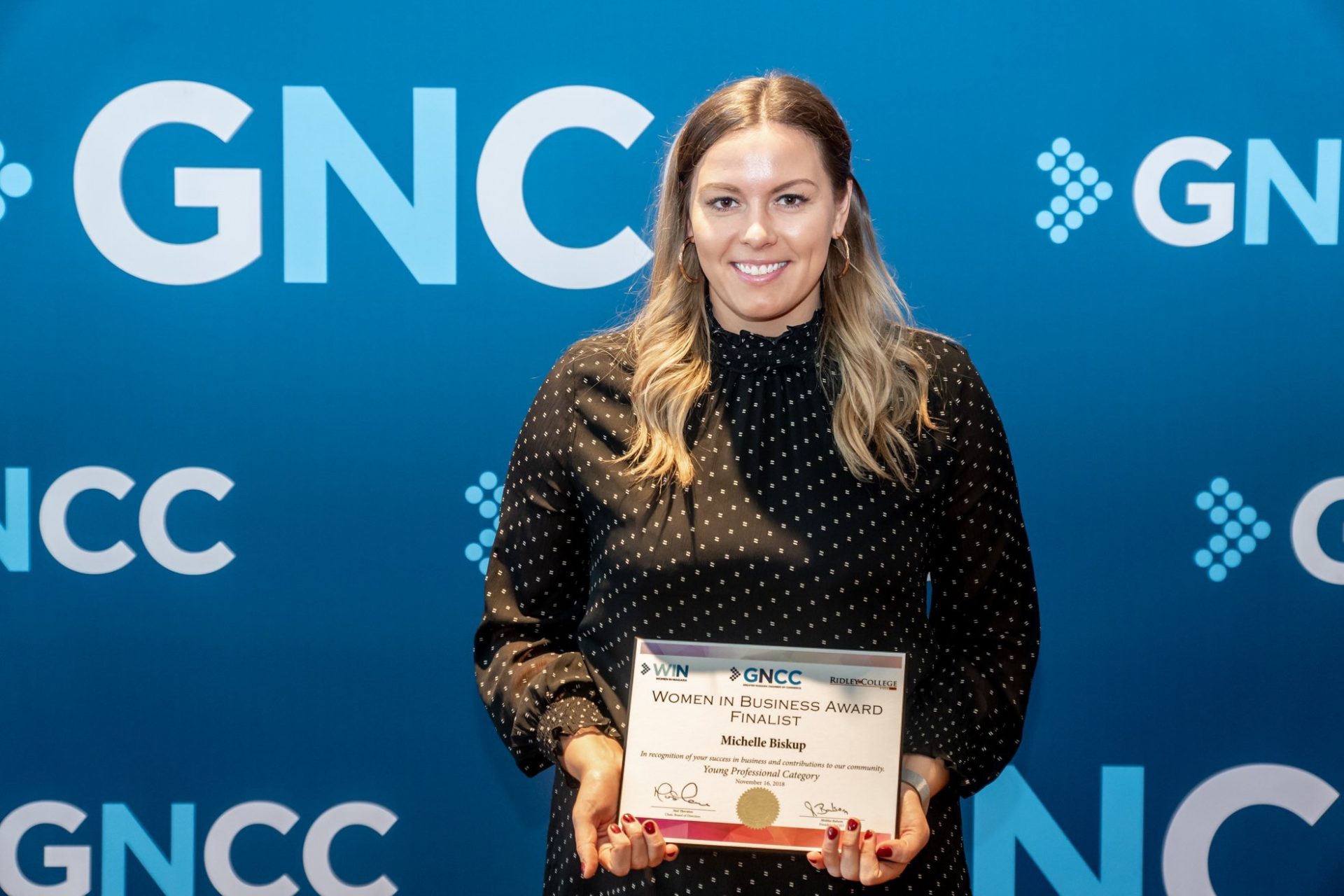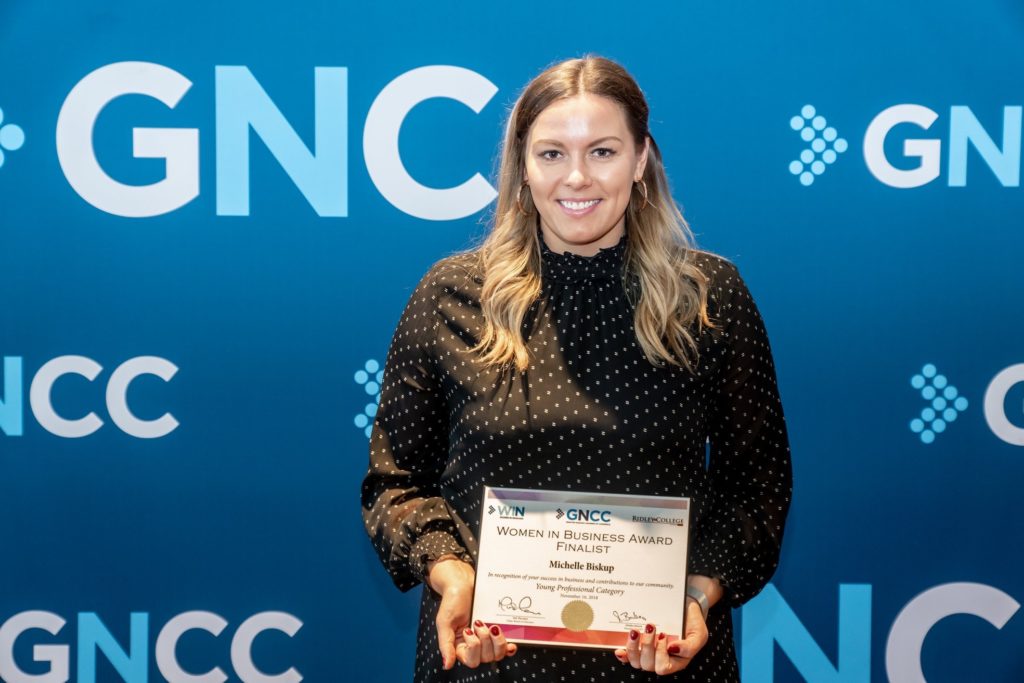 Tell us what being the Director of Operations at Niagara River Lions entails.
My role as the Director of Operations at the Niagara River Lions involves overseeing the day to day activities of the team. I work hand-in-hand with our team President Jeffrey Sotiriou. Essentially, I ensure that every aspect of our business operation is running smoothly. So whether that be marketing, social media, ticketing, communications, graphic design, player relations, coaching, and sponsorship, I am responsible for making sure it's all working. My role also includes leading and anything new we bring into the organization. I am there to ensure all processes are well organized, efficient and evaluated.


What does a typical day at the job look like for you?
Every day is different. Some days of the week it's typically 9 to 5 work day. But sports are a 24-hour business! There's stuff that happens at all hours of the day. Some of those things are expected and others no so much. Let me break down a typical day as Director of Operations for the River Lions into non-game days and game days.
Non-Game Days
So, during the week, we work on the lead up to games. The lead up includes a lot of preparation. Making sure all the facets of our operations are in place for a smooth running game. Each and every day requires on-the-fly thinking, decision making and conflict resolution. That's not limited to non-game days.
Game Days
And then game days are obviously a much different day. So during the week in the office, just there overseeing everything. I'm taking a lot of meetings as well. A lot more meetings happen in the off season as we're preparing, for the season. And then during the season it's more office time, because you've already met with all your partners, your sponsors and all your staff.
A typical game day is really long but I love every part of it. It goes by super fast. Everyone has a typical game day routine. For me as the Director of Operations, it's a revolving door. Between people buying tickets on the day of and the phones ringing nonstop, there's always something to do and there's never a dull moment.
Morning
I come to the Meridian Centre early because it's nice and quiet. When I arrive, I do a little bit of work while the players are here for shoot-around. At the same time, I make sure all information is communicated to them. And I do so promptly and in a way that's easy for them to remember. After all, most of their focus is on the game. For instance, if we have a High Five Tunnel during player starting line up introductions, I'll remind them of that. Another example is birthday celebrations. If a child is coming to the River Lions game and is celebrating their birthday, I'll be sure to have players sign a card for them.
Part of my morning routine is running the stairs at the Meridian Centre. It's my morning workout!
After I do my stairs run and do whatever that given game day has in store for me, I oversee the set up for game day. A lot of people don't realize the venue supplies the arena. But any additional setup, such as putting up signage and sponsorship activation is our job.
Game Time
During the game, I oversee the work of our Game Day Operations manager, Mike. He's running around the arena during the game, often on my direction!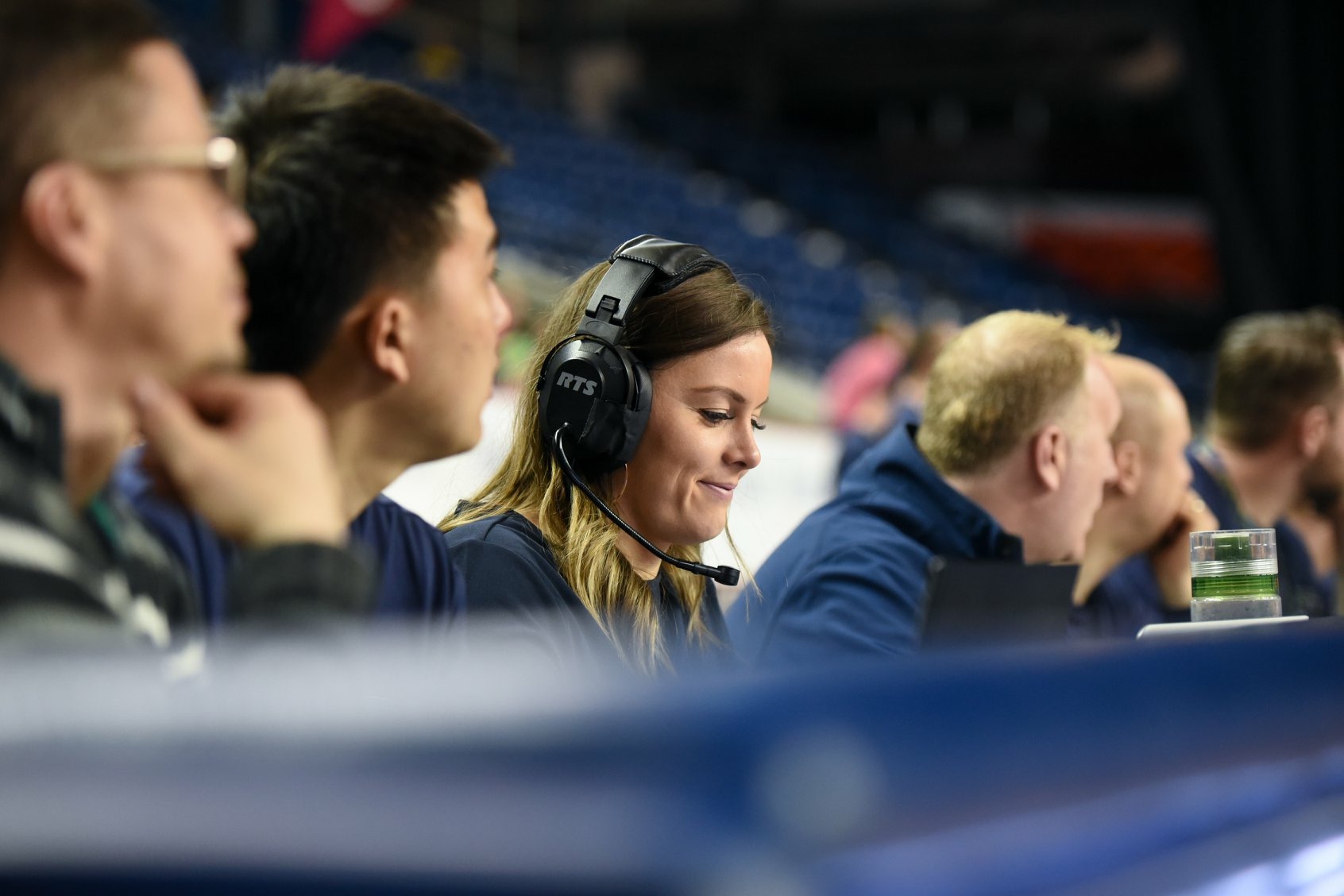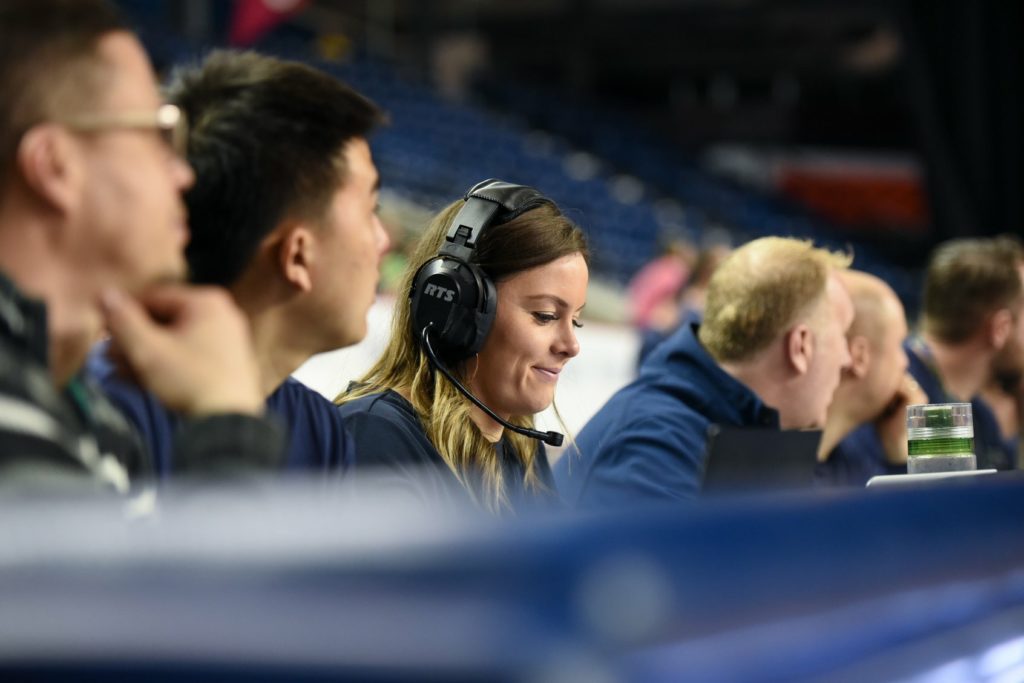 As much as people may think my job is different from the Game Day Operations role, it plays a big part in what I do during the game. It's really hard to let go of because I think it takes a person that's one in the office on a day-to-day basis to know all these sponsor elements that need to be executed. Mike has a lot of empowerment and freedom, but it's my job to ensure that everything runs smoothly. I am well aware of the repercussions if we don't, so I try to keep everybody on track. Most people in Game Day Operations will tell you. The script never goes according to plan! It's difficult to plan when timeouts are going to happen or how many are going to happen in a given quarter.
What is the hardest part about being the Director of Operations for the River Lions?
Work-life balance is number one! I am trying to get better at it, but it's extremely tough [laughs]. For the River Lions, we have the President, Jeffrey Sotiriou at the top. He is a big piece to our puzzle. The job of Director of Operations for the River Lions is a non-stop, hard working, rarely ending position. We're not the Toronto Raptors with hundreds and hundreds of employees. So we need to rely heavily on volunteers and interns to do a lot of the work that seasoned employees may do for a team like the Raptors.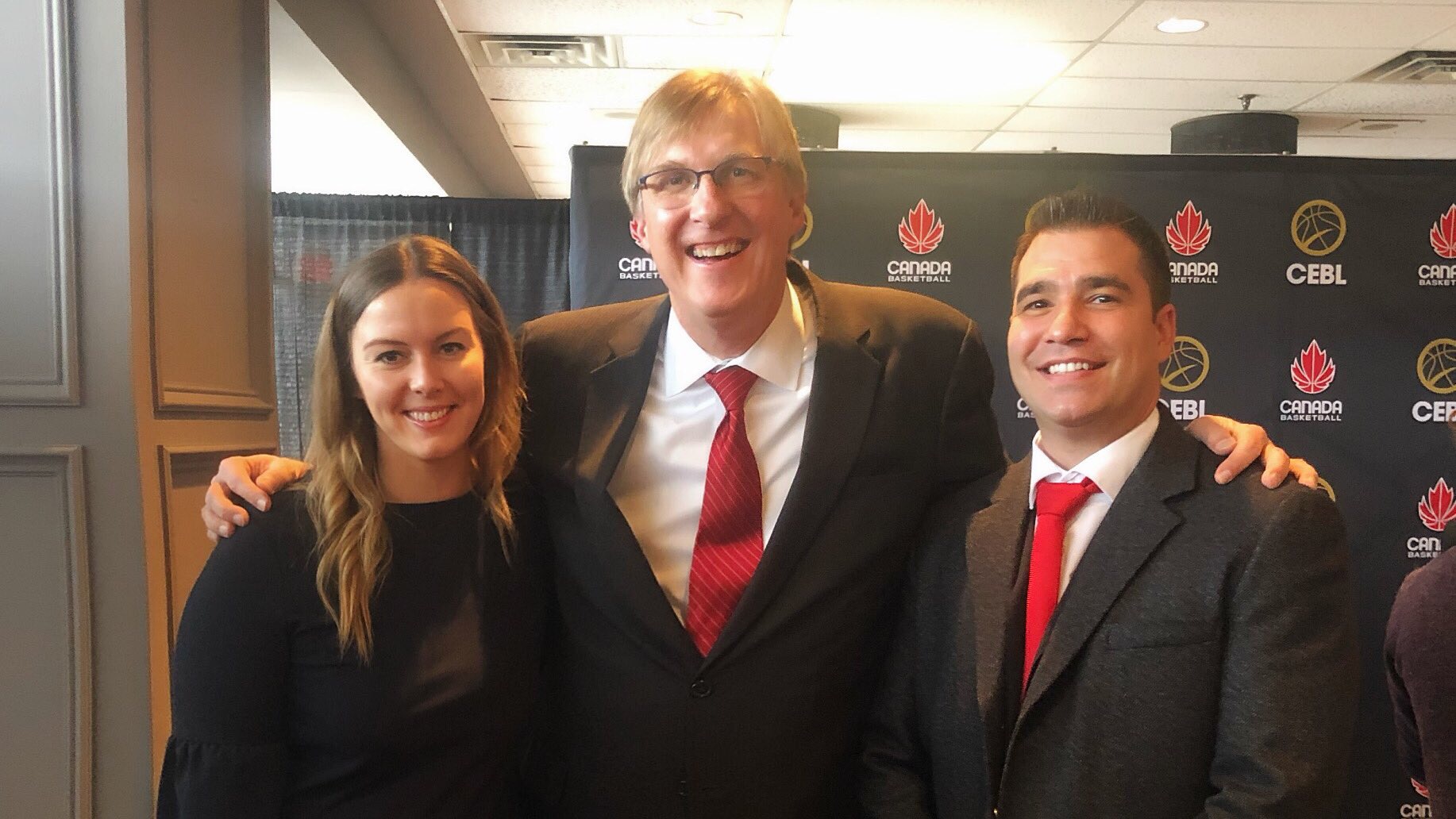 Sport isn't for everyone. It sounds cliche, but it's so true. Working in sport is a very tough job. It's demanding in terms of the hours and days you work. There's definitely times where you miss important holidays or family events even. People who work in sport do it because they love it. And it takes a special kind of person to convert their love in sport to working in it. Because it can be grueling. For me, I love sport so much, I think immerse myself into it and give it my all. Because I love it so much, I tend to let my work overshadow some of the things outside of it.
At the end of the day, I am sure the people in my life say I need to balance my life outside of work better. And I would agree. But to be honest, I think it's all part of the fun of working in sport. If you put the work in, you will see tremendous results. All the hard work that goes into planning the big game is so rewarding and humbling when it's finished. And hopefully our team picks up a win too! Winning makes everything feel better.
Why you do this job, like what motivates you to work in sport? Have you always been a fan of sport? Did you play?
My path to working in sport is unique. I didn't picture working in sports, but I always loved it. My involvement in sport included being a part of a synchronized skating team through elementary and high school.
I was on were quite successful actually. We'd go a couple times a year to Europe and compete in all sorts of world championships. Doing that made me realize my love for travel doing that. That's where my interest in tourism developed.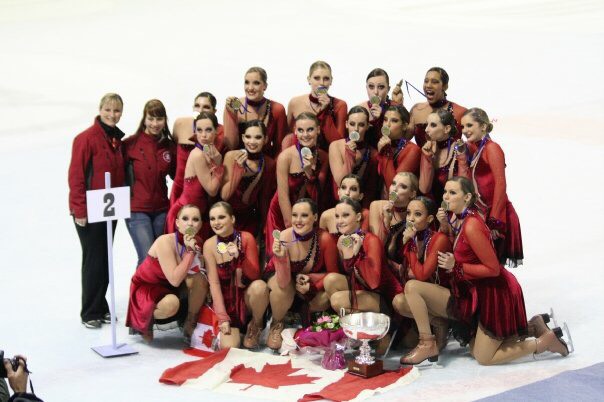 After high school, I went to university to study Tourism Management. I always thought that if I could find a job that allowed me to travel, I'd be happy. Studying Tourism Management, I learned about marketing, accounting, economics, and other key business areas.
In the summers I worked at Tourism Burlington. I loved working there. It was a great summer job, but I wasn't sure where it would lead me. Any time my degree would come up with people, they'd jump to think I was a travel agent. But that's not what I wanted to do. I was really fortunate immediately after graduating to become the Entertainment Coordinator at Fallsview Casino. So essentially, I worked with all artists who came and performed in the casino theater.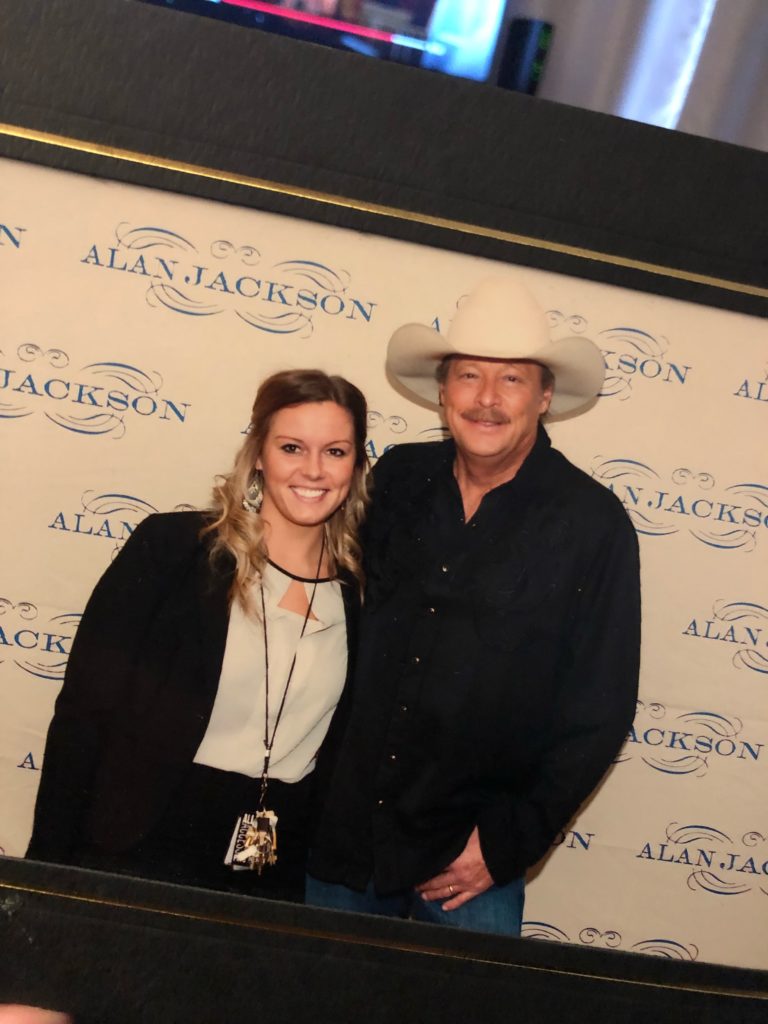 My role there was quite similar to my current one as the Director of Operations for the Niagara River Lions. I'd take care of the performing artists nontechnical needs from catering, transportation, immigration there, meet and greets to their media appearances while in Niagara. It was a tremendous opportunity right out of school for me. So I worked there for three years, which was amazing. I loved working in music and entertainment, and made some really cool connections along the way. But I didn't want to work in the casino industry my entire life, although I was pretty sure I wanted to stay living in the Niagara region.
When I heard about the Niagara River Lions coming to town, I was very curious to find out more. So I connected with the owners of the team and it was the right place at the right time. In fact, they were looking to hire. And they hired me! I started off as Operations Coordinator and shifted to the Manager of Public Relations after about 5 months.
3 years later, I cannot even imagine not working in sports. My work with Fallsview Casino had a lot of similarities to my current one as Director of Operations with the River Lions. Obviously, my role is bigger as the Director of Operations though.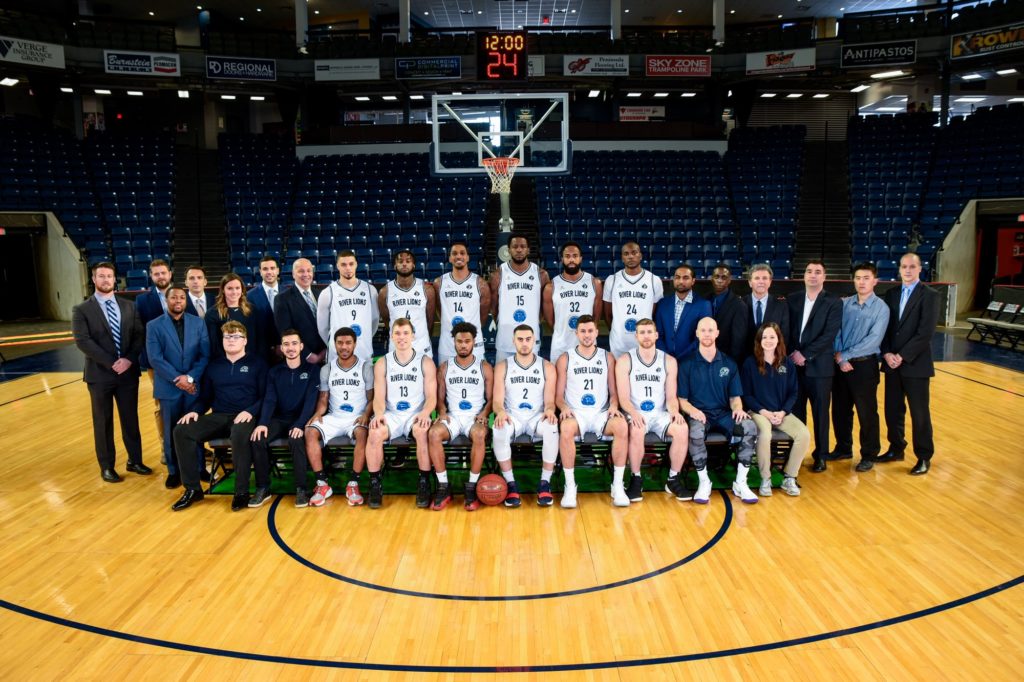 I love being part of a team. It kind of reminds me of when I was apart of winning synchronized skating. Seeing the Raptors win the 2019 NBA Championship has be yearning to bring a Canadian Elite Basketball League trophy to Niagara! So far so good for us.
Tell us about 3 of your favourite aspects being the Director of Operations of the River Lions.
1

Excitement on Game Day

The feeling I get when the game approaches is one of my favourite aspects of being the Director of Operations at the Niagara River Lions. The feeling when you walk into the arena on game day is hard to describe, but I love it! And you can tell you're not the only one with this feeling of excitement. Everyone from the players, coaches, interns, volunteers to management shares in it. I think a big part of game day excitement is being able to see all the hard work you've done come into place.
2

Mentoring

We see a lot of people come and go at the Niagara River Lions because they are interns and volunteers. They go onto paid positions with other organizations, which makes us thrilled! But when they are here we rely on them heavily. It's such a big part of our business, I am not sure what we would do without them!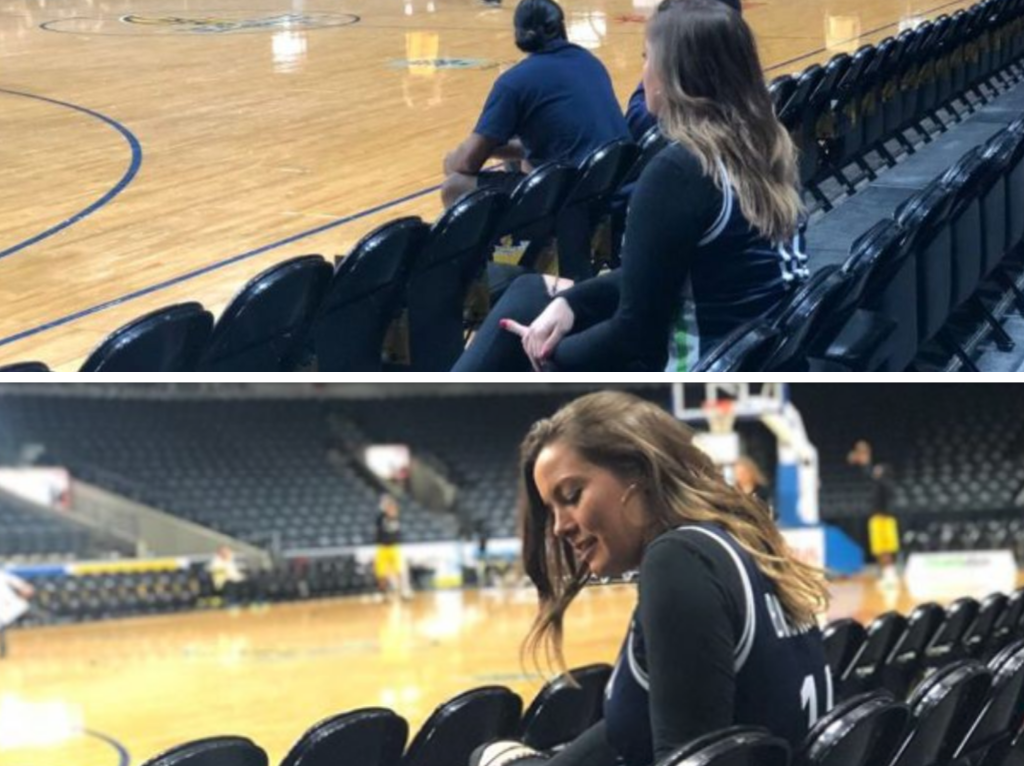 When our interns and volunteers are with us, one of my favourite aspects of the job is being able to help them grow in the sport industry. I love all our interns and volunteers regardless of their gender.
As a woman working in sport, I've always wished for a mentor to help me. I never really had that. So by empowering and mentoring females and males in the sport industry, I'm able to give them what I always wanted!
3

Challenge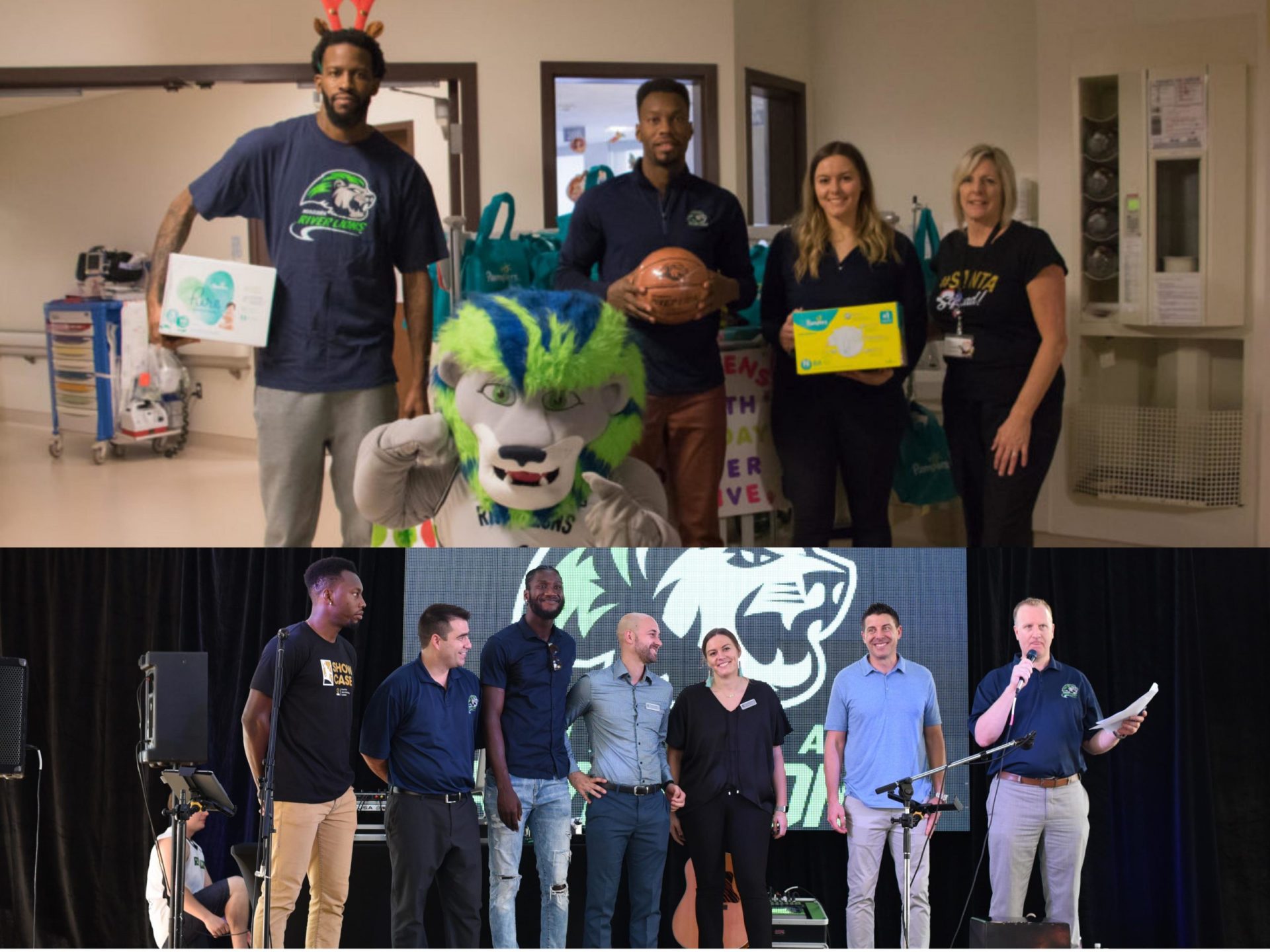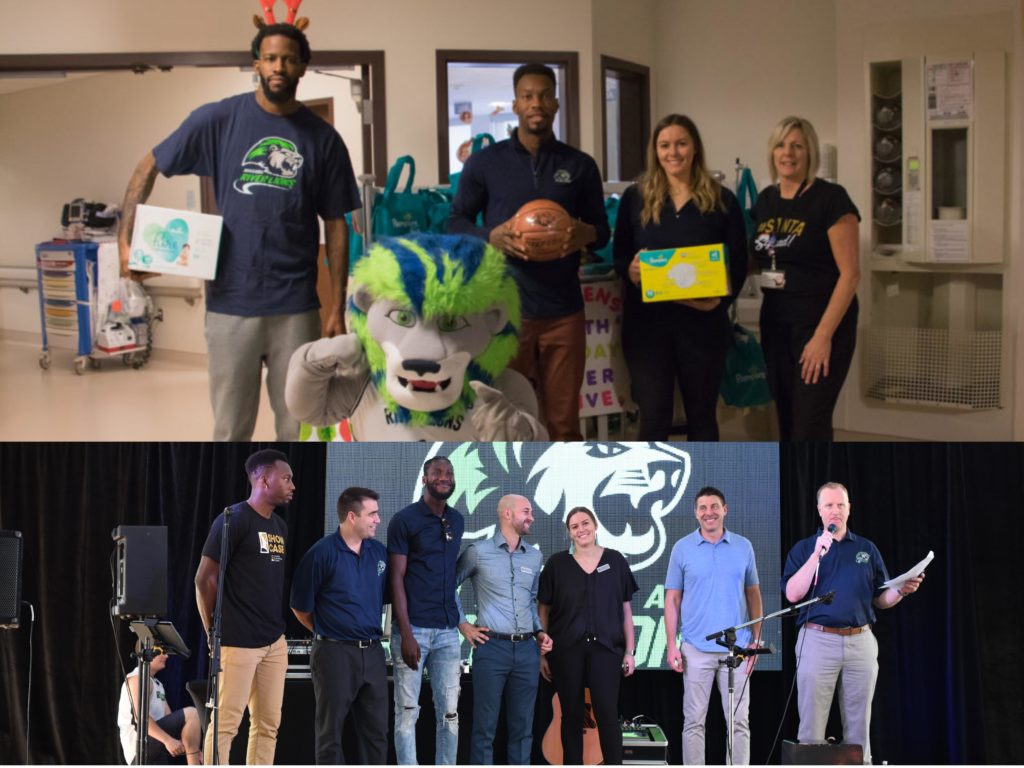 I would never want to go to work and just feel like a robot working away, doing the same thing day in and day out every day. Being the Director of Operations with the Niagara River Lions presents something new to me every single day. This diversity is awesome because I never stop learning.
Can you speak about 5 digital/software/media tools you use on a daily basis and why it's important for young pros who aspire to be you one day to know how to use them?
The best way to start off my list, is to talk about someone very special in the Niagara River Lions organization. Kevin Elliot is our graphic designer and he's integral to us in keeping in touch with content. But just because his role graphics related, it doesn't mean it's not super important to have a basic understanding of how Photoshop works. Especially if you want to be able to manage operations one day.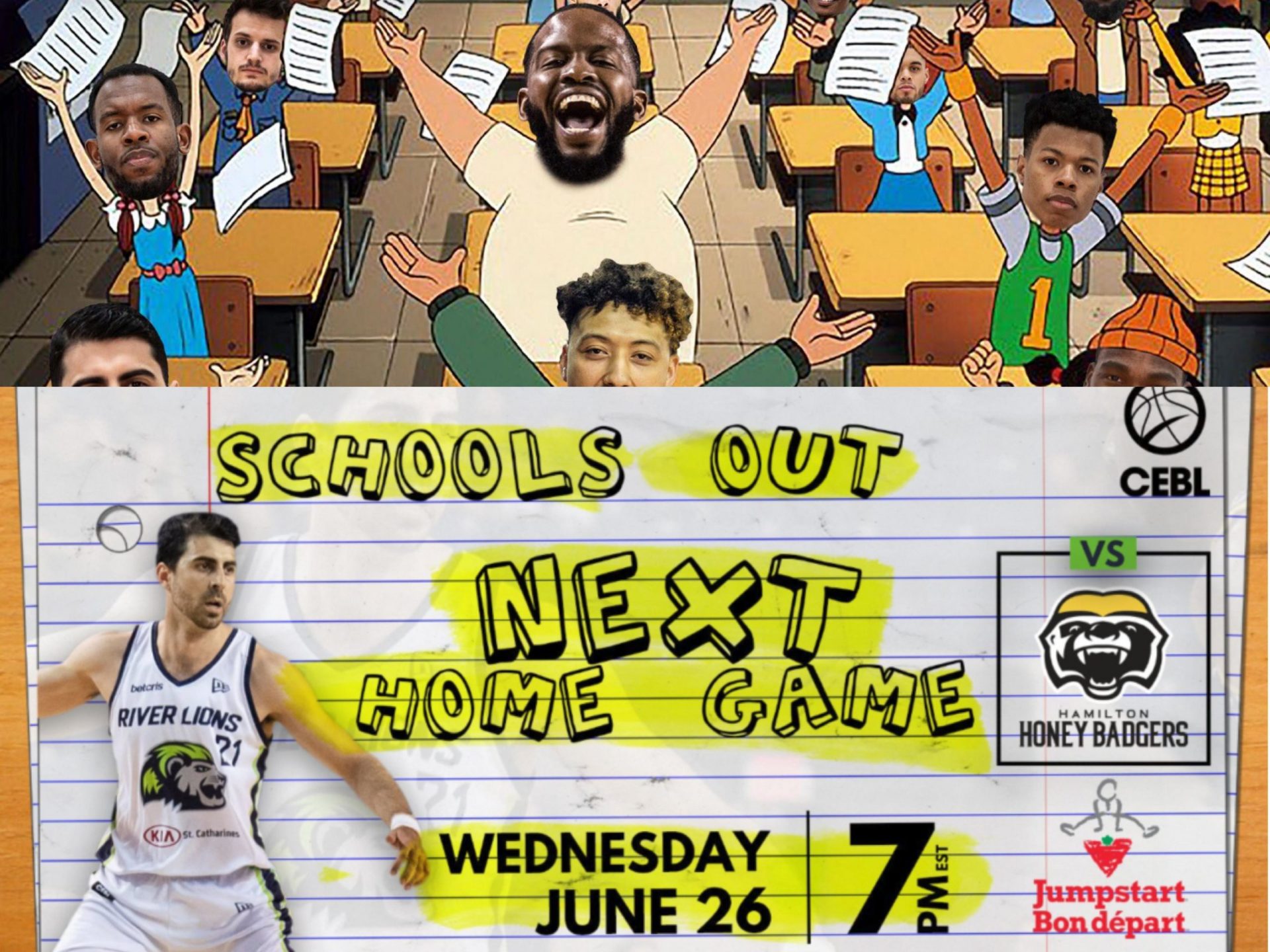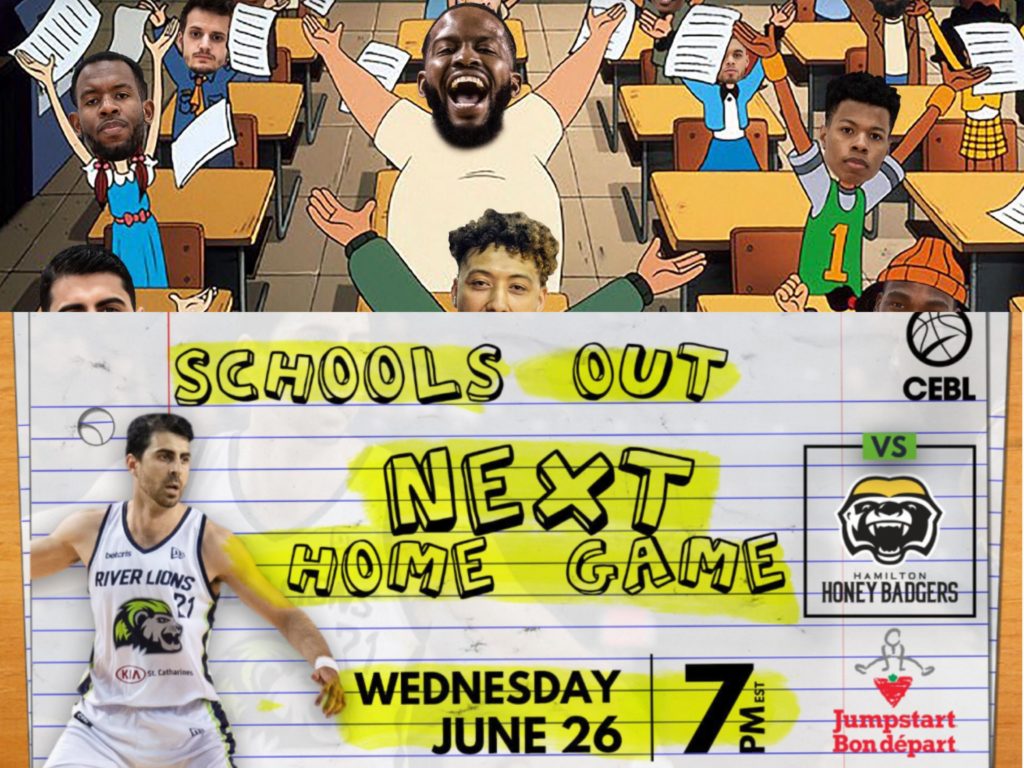 I'm just waiting for the best timing for me to take online courses just to further advance myself in learning more digital graphic tools. Kevin does most of our graphic designing. I mean, everything you can imagine from our social media to our print materials, we rely on Kevin for. Kevin even does in-arena marketing graphics, Game Day programs and the banners we hang up all around the arena. I should also mention he does a lot of the graphics for the in-arena video monitor. We're really lucky to have Kevin because he's very talented. He's like my hero because he's so amazing at using graphics programs and producing results. I actually include three programs he used frequently as the first three on my list of most important tools to learn for aspiring sport professionals!
1

Photoshop

There are courses in high school that require you to have a basic understanding of Photoshop. Photoshop is an all around graphics editing software. It's really easy to use, but it requires practice and training. As the Director of Operations with the River Lions, I work in concert with Kevin, our graphics designer on some of our content. A lot of times when he's creating graphics, we come up with the concepts together and I've been able to push him to do it. But constantly, I'm thinking to myself, "Damn, I wish I could do even 25% of what he's doing. It's just so cool."
2

Illustrator

Illustrator is also an Adobe software and it's mainly used for creating original artwork. It's a little more technical than Photoshop and requires a more drawing skills than Photoshop. But at least knowing what it is and how important it is create original content, could really help you to hire a content producer that knows what their doing. So even though you may never be good at using it, at least knowing what it is and what it is used for it helpful.
3

InDesign

InDesign is another program by Adobe. It allows you to make great posters, newsletters and other kinds of content in a really easy to follow way. Again, even if you aren't the greatest artist, or a good artist at all, knowing the capabilities of these programs is key to managing. For instance, there's times where the Graphics Designer sends me concepts and it's not on brand. Knowing where and if adjustments can be made within the confines of the software he's using is crucial to being a good manager.
4

Social Media

I find myself looking at the social media accounts of not just other professional sport teams, but companies as well. Social media is such an evolving force with the incredible power to reach many prospective consumers. Because of that, I think it's super important to know what to do on various social media platforms. And they are all different. There's an art to posting on Instagram. The style of writing on Twitter and LinkedIn are both super unique.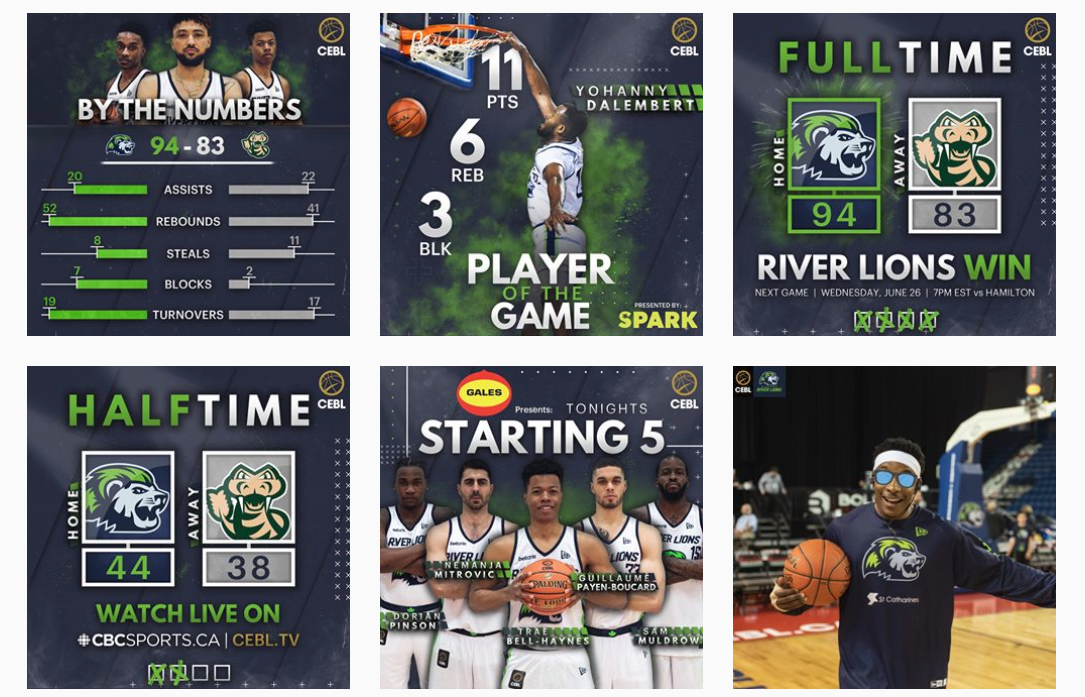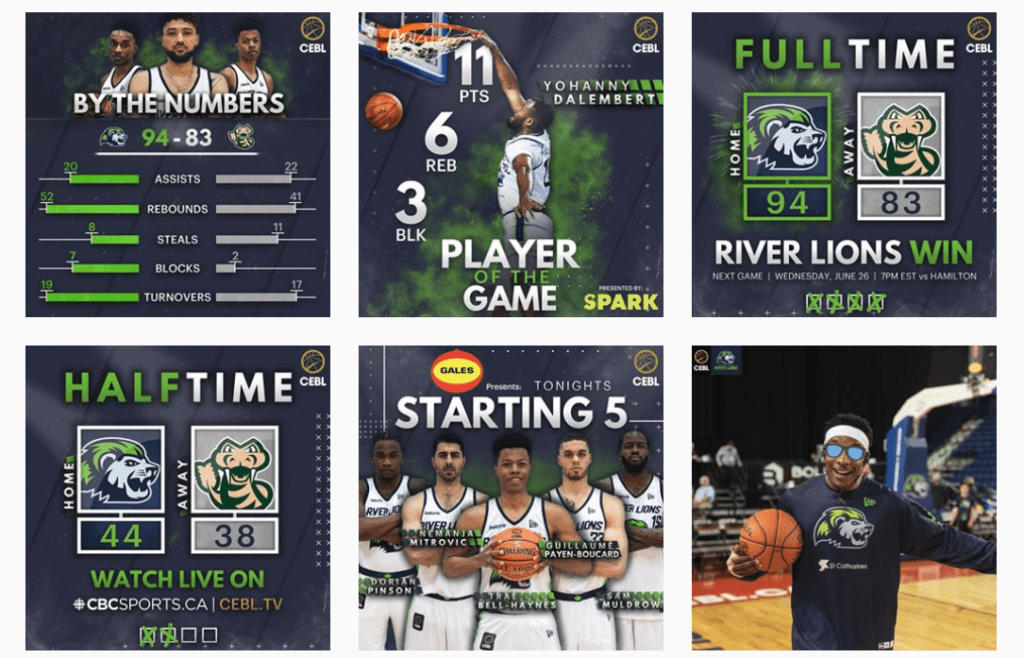 Aesthetics are important in social media. Some companies don't really take advantage of that! Keeping things on message and on brand is crucial.
5

Basic Video Editing

Uploading a video to Instagram is pretty easy. You play around with a couple of filters and you're good to go, right? Sometimes it works. It tends to work quite well if you're putting it out on your own personal account. But as a basketball operation, there's a level of brand messaging that needs to be imparted on our followers.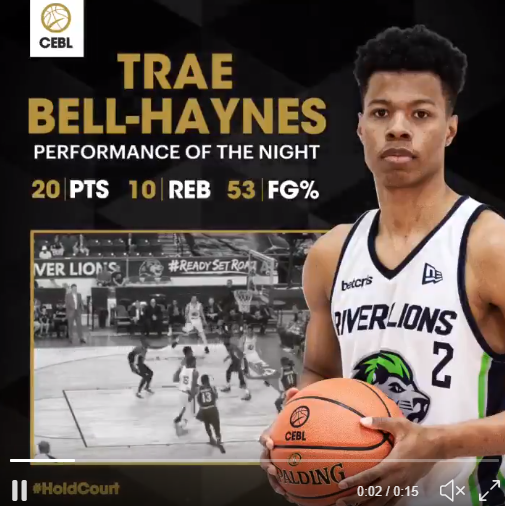 So knowing how to use basic video editing software to be able to get some of those brand elements in is vital. Also, the social media platforms have limitations in how you can edit a video. So being able to create stronger video content is definitely a plus. Especially if you are just starting off in your sport career.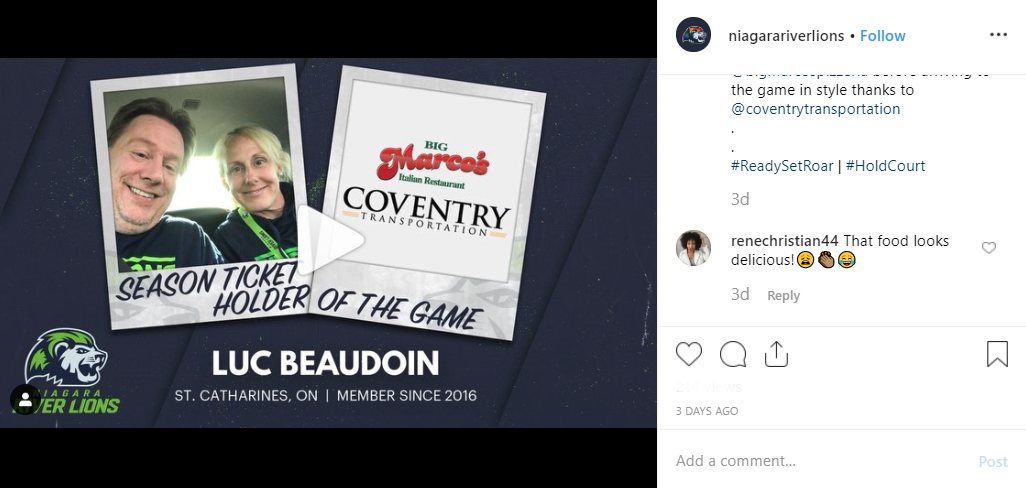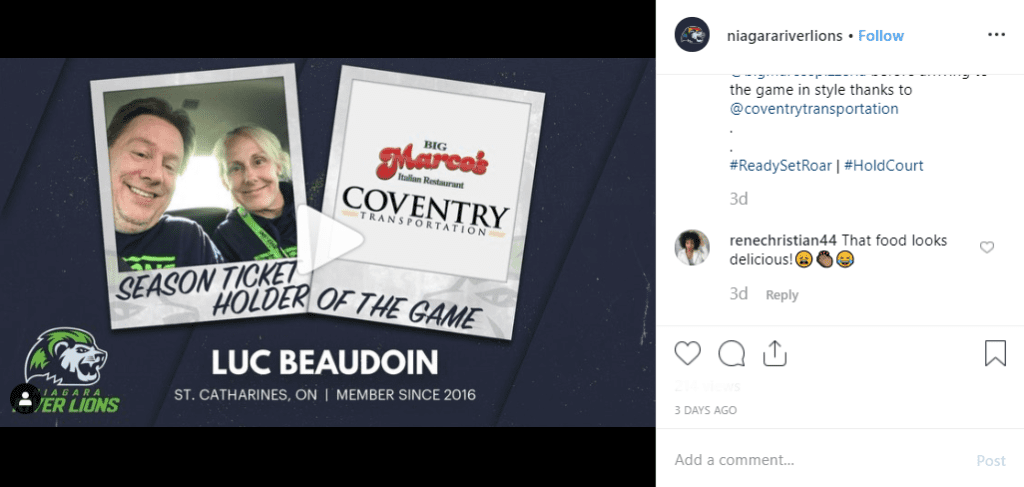 Even though there you may not be using these programs regularly, knowing the basics of them makes you more appealing as a potential hire in sport. Making sure that whatever it is you are putting out there as a organization comes back and meets brand and social media guidelines is critical.
Who do you think we should interview at SPMA next?
1

Josh Knoester

As much as I'd like to say I've been with the Niagara River Lions from the start, Josh deserves that title!

His lifelong passion is sport and he went to university for Sport Management. He volunteered at the introductory press conference to announce the River Lions coming to Niagara. He sat in the stands talking to one of the owners and they brought him on as an intern. Eventually, he became the first ever employee of the Niagara River Lions.

Now he's the Vice-President of League Operations for the CEBL! His story is one I'd really like to see written. And he works his butt of every single day so he deserves a platform to tell his story.
2

Josie Pingatore

Josie is the Ticketing Director for the Canadian Elite Basketball League. Josie has worked on the ticketing side with several sports teams including the Blue Jays. Now she has landed at the CEBL and is overseeing the ticketing for all 6 teams. A very important job to help each team fill the stands. It'd be nice to see her be featured.
3

Michele O'Keefe

Michele is the Former President & CEO at Canada Basketball and now the Director of Athletics at Niagara College. I've known Michele for years now and her journey is one I think would be really interesting to hear.
---
Michelle Biskup
Interview by Amber Somerville
Posted June 24, 2019 in Industry Profiles