Danielle Henry is an Account Executive for Event Sales with Maple Leaf Sports and Entertainment (MLSE). This means that she gets to work with teams such as the Raptors, Maple Leafs, Argos, and TFC ⚽. Danielle started as an Account Executive two years ago, focusing on group and event sales for all of MLSE's brands and teams. We've seen some of the incredible events and experiences she's created via social media. From that, we wanted to know more about Danielle Henry's role as Account Executive for Event Sales with MLSE. Below, Danielle Henry shares how she got into working in sport, why she loves what she does and inspiration based on an initiative she's played a huge role in called GroundbreakHERs.
[showmodule id="277368″]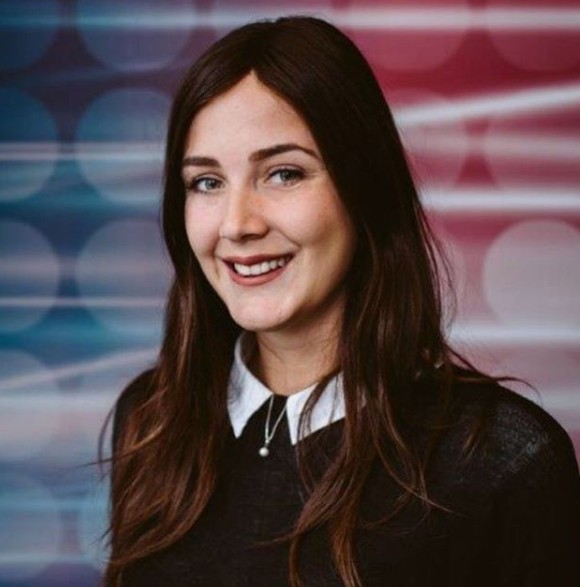 Tell us about what you do as the Account Executive for Event Sales with Maple Leaf Sports and Entertainment.
We have two different sales teams at Scotiabank Arena. One's a New Business team, and the other is our Event Sales team. Our New Business Team played a large focus on selling season tickets for our sports properties.
The other side is Event Sales. Our Event Sales team focuses on group sales and events. When it comes to events, that's really where we have the creative ability to use our sports properties in different ways. One of the standout events that we do is our heritage nights.
For instance, last year with the Raptors, we did a Filipino heritage night. We found influential people in the Filipino community and pitched them the idea of coming down to a Raptors game together to celebrate their heritage. Our creativity gets to shine in these events.
We also do corporate hosting and outings. Our main objective is to drive group ticket sales.
My career with MLSE began on the new business team. For the first year and a half, I was focused on season seats. Then over time, I realized that I had a knack for event sales. For this reason, I wanted to hone in on my natural creativity. I was thinking about getting into event sales for a while.
Funny enough, a role opened up on the events sales team. Everything just kind of fell into place perfectly. So, I made the switch over to our event sales side in December 2018. I think this was a great decision as I love every bit of it!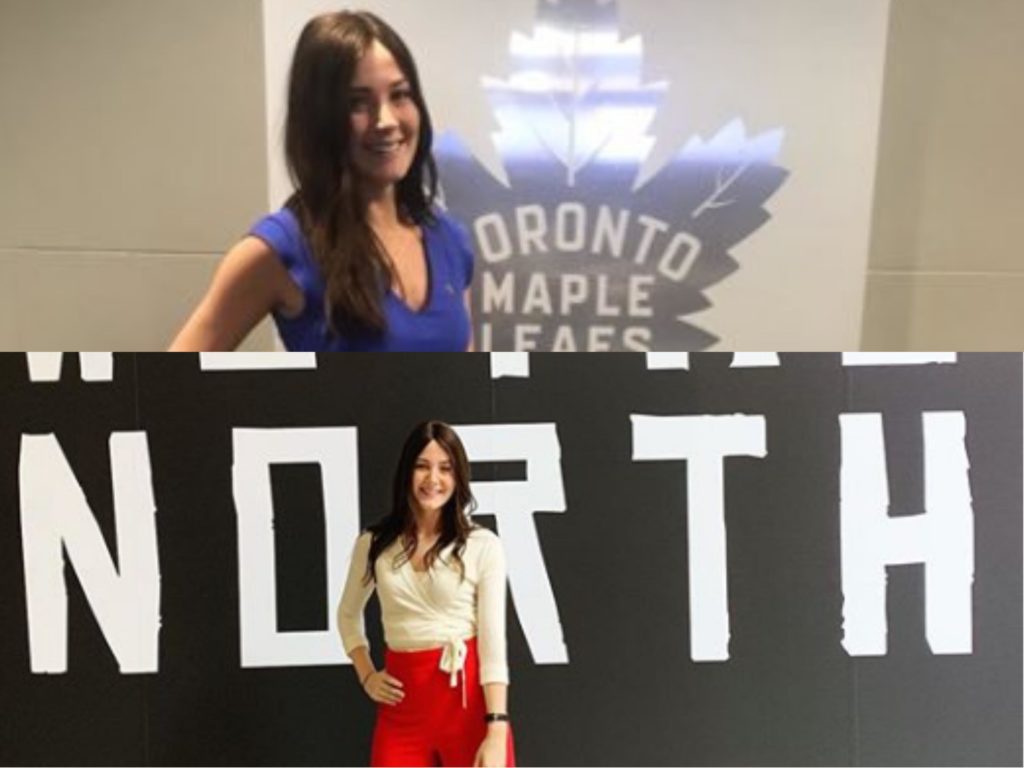 Even though I switched roles, the main function of the job didn't change much. In fact, I'm still selling tickets, contacting clients and making new connections daily.
Tell us about your journey to working at MLSE as Account Executive of Event Sales for MLSE.
I always say that I am one of the more unique career stories at MLSE. Being with MLSE, I've realized that many employees interned here prior to being hired or knew someone within the organization. However, I am one of the rare cases of MLSE employees that didn't intern or know someone within the organization.
Let's talk a little about my educational journey. So I went to university in Ottawa for Sociology towards the end, I was working a part-time job at Starbucks. Then, I was promoted from a barista to a shift supervisor. Finally, then when I was moving home to the GTA, I became an assistant manager.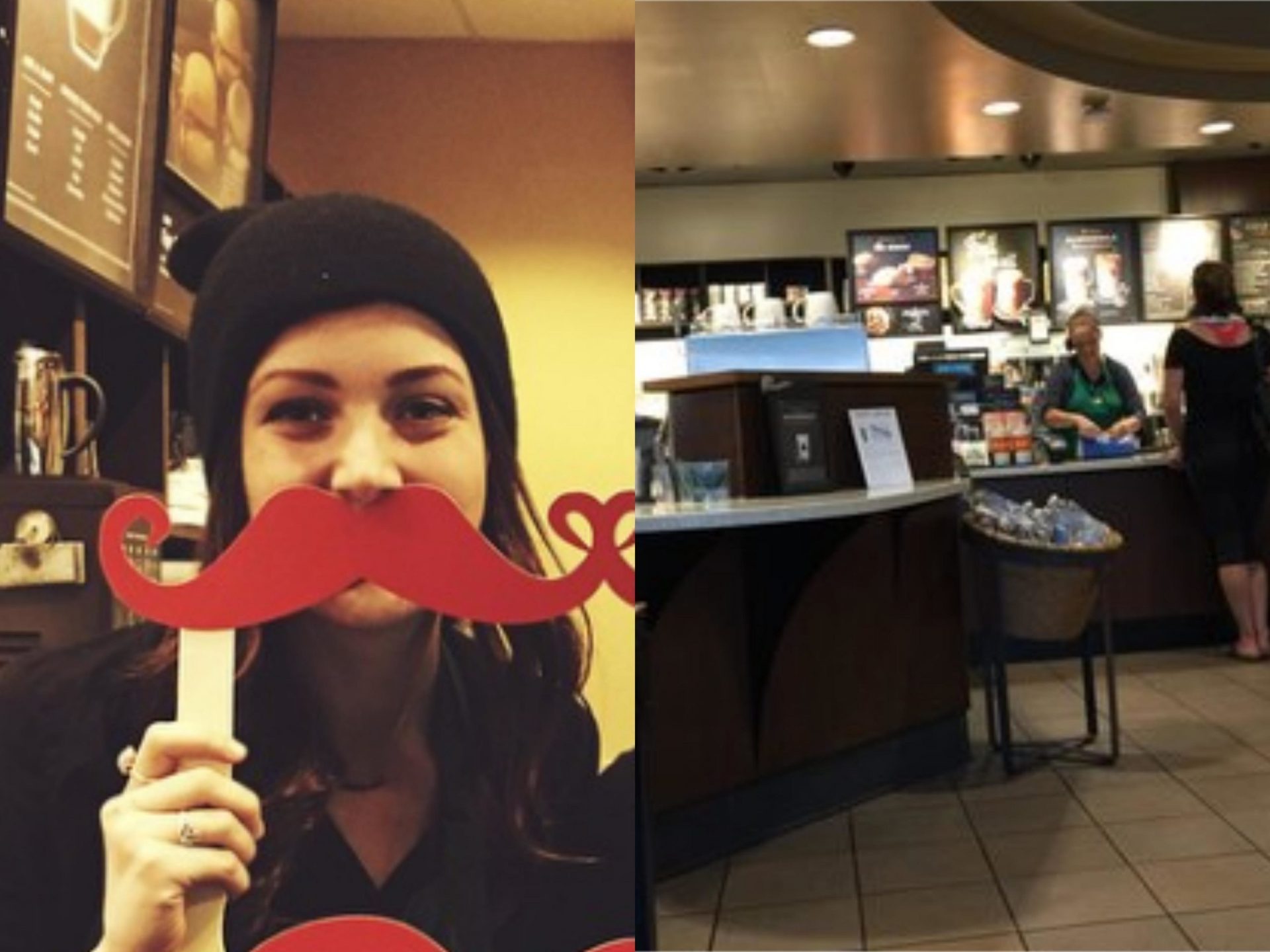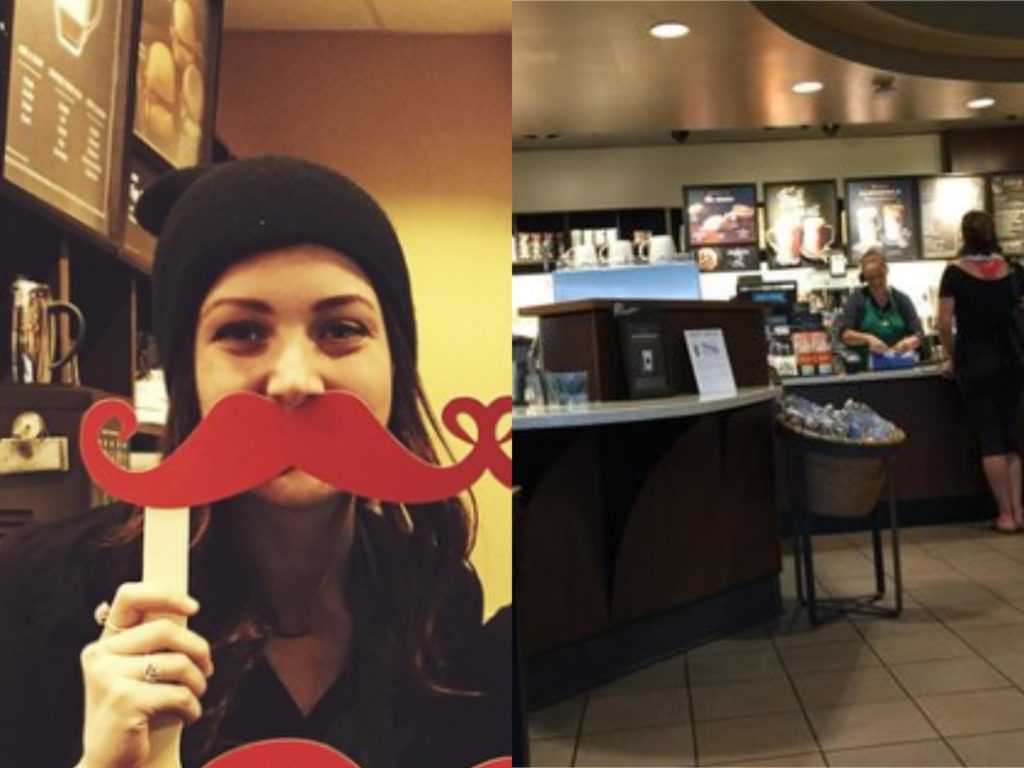 So I figured to myself, "You know what, if I take this next year, coming out of school, get myself up to the manager level and have that on my resume with my university degree. Hopefully, having a little bit of managerial experience will enhance my skill set for when I apply for jobs in the corporate world".
Before I knew it, I was promoted to the manager. After managing a Starbucks location in my hometown of Burlington, Ontario, I came to a realization. I did not want to be in retail for the rest of my career. So, I applied to a sales job with Uline Shipping Supplies.
They are of the biggest and fastest-growing shipping supply companies in North America. I learned a whole lot about sales and business fundamentals. Having never experienced sales before, this was an incredible experience for me and has helped me immensely in my role as Account Executive for Event Sales with MLSE.
But selling boxes, tape and other shipping supplies weren't exactly what I was passionate about. In sales, you need to be passionate about what you're selling. So one day, I came across a posting on LinkedIn Cruise for Account Executive, New Business with MLSE. It said 1,800 applicants have already applied to this job [laughs]. That's super competitive! But I gave it a shot. I clicked and applied and started the process of becoming MLSE's next Account Executive of New Business.
Two weeks later, I received an email to come in for a group interview, which I had also never done before. Indeed, it was pretty intimidating.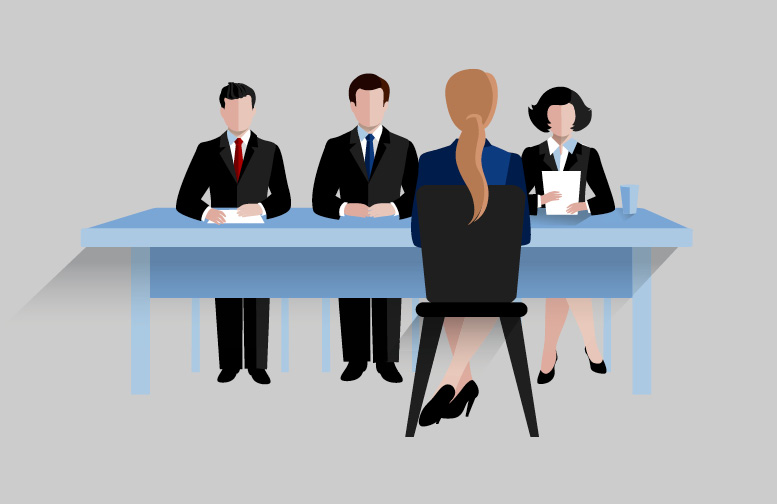 I went to the group interview, with the mentality that, "Oh geez, go in, be yourself, but you're not going to get this."
"I just kept convincing myself that it wasn't going to happen. Next thing I knew, I made it past the group interview. Then, I was asked to come in for the 4 on 1 interview. Then I had an exclusive interview with 4 hiring managers. To my elated surprise, I got the job shortly after!"
Becoming MLSE's next Account Executive of New Business was just a matter of timing, experience, and knocking the interview out of the park. There were several other opportunities I passed on in order to keep on going with MLSE's interview process.
But I kept looking at MLSE like it was Disney. I kept thinking it was so out of the realm of possibility for me to get hired. However, I was unwilling to take on other opportunities until I finished the interview process with MLSE. I took a risk, but it all came full circle!
Why is sport important to you?
I played sports growing up. Plus, I've been Toronto Raptors and Maple Leafs fans since I can remember.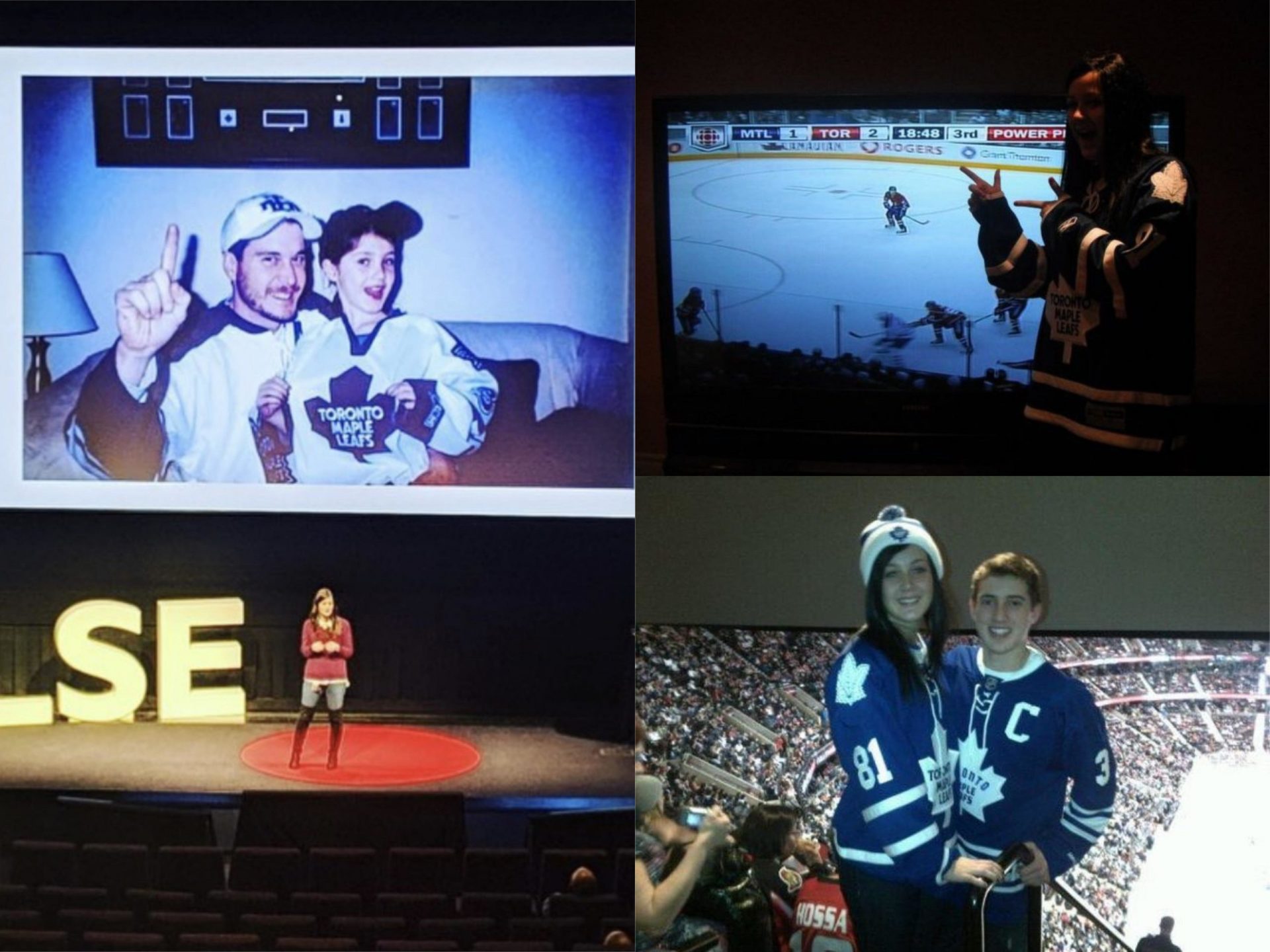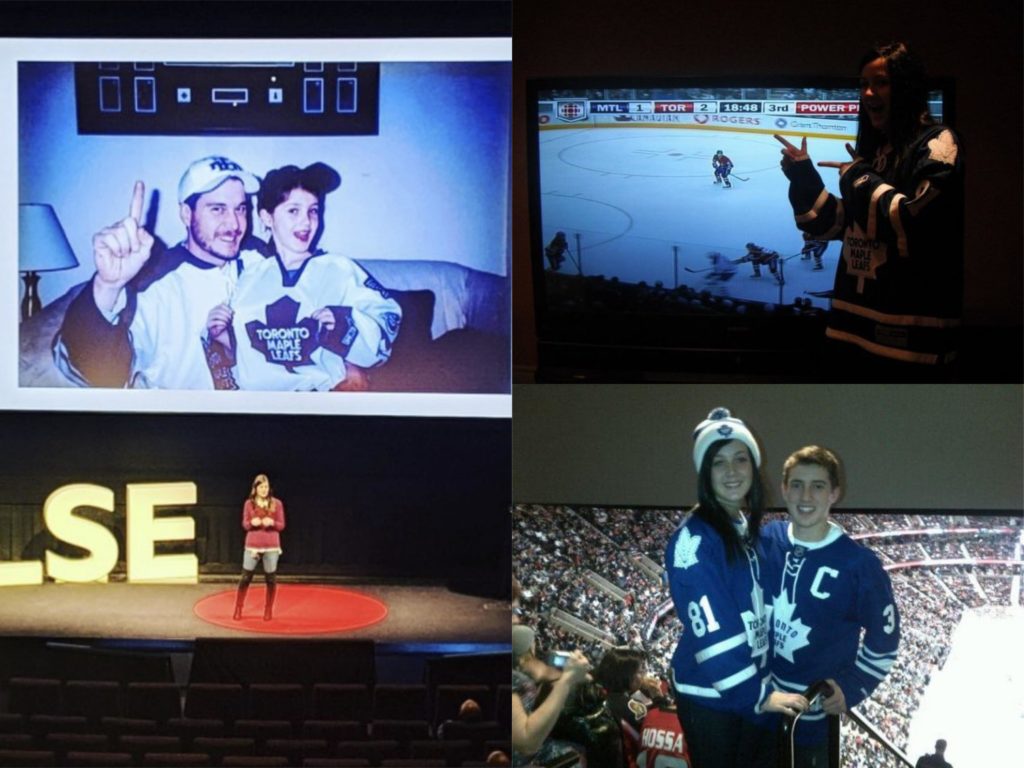 Unlike many working in the sports industry, I didn't go to school for Sport Management. In fact, when I was in high school around the time of college/university application deadlines, I hadn't even thought about working in the sports industry. But looking back now, I kind of wish I did! Now I cannot see myself anywhere else. I love working in sports. It took me a little longer to find my career. But now I have. Sports and entertainment are where I'm meant to be. I am passionate about every little bit of it.
Tell us three words you'd use to describe your career in sport, and particularly as Account Executive of Event Sales for MLSE. And tell us why you chose them!
1

Exhilarating

Working as an Account Executive for Event Sales with MLSE involves coming up with a lot of creative ideas. Seeing those ideas come to fruition is exhilarating!

Every one of our events starts with an idea. Then, we get into planning that idea. After that, we need to execute the idea. Seeing the big picture idea we developed from the start come to life is one of the best feelings in the world. Once you see events executed successfully, we give ourselves a big pat on the back and feel super proud of a job well done.
2

Teamwork

Everyone in the organization works together to achieve one collective goal. Our event sales team is not commission-driven. Sure, we have targets to achieve, both individually and as a team. But at the end of the day, if we aren't achieving our individual targets, we won't hit our team targets. So, everyone works together as a team to ensure that we are all doing our best. It's a totally team-centric job from our day-to-day work activities to our social activities.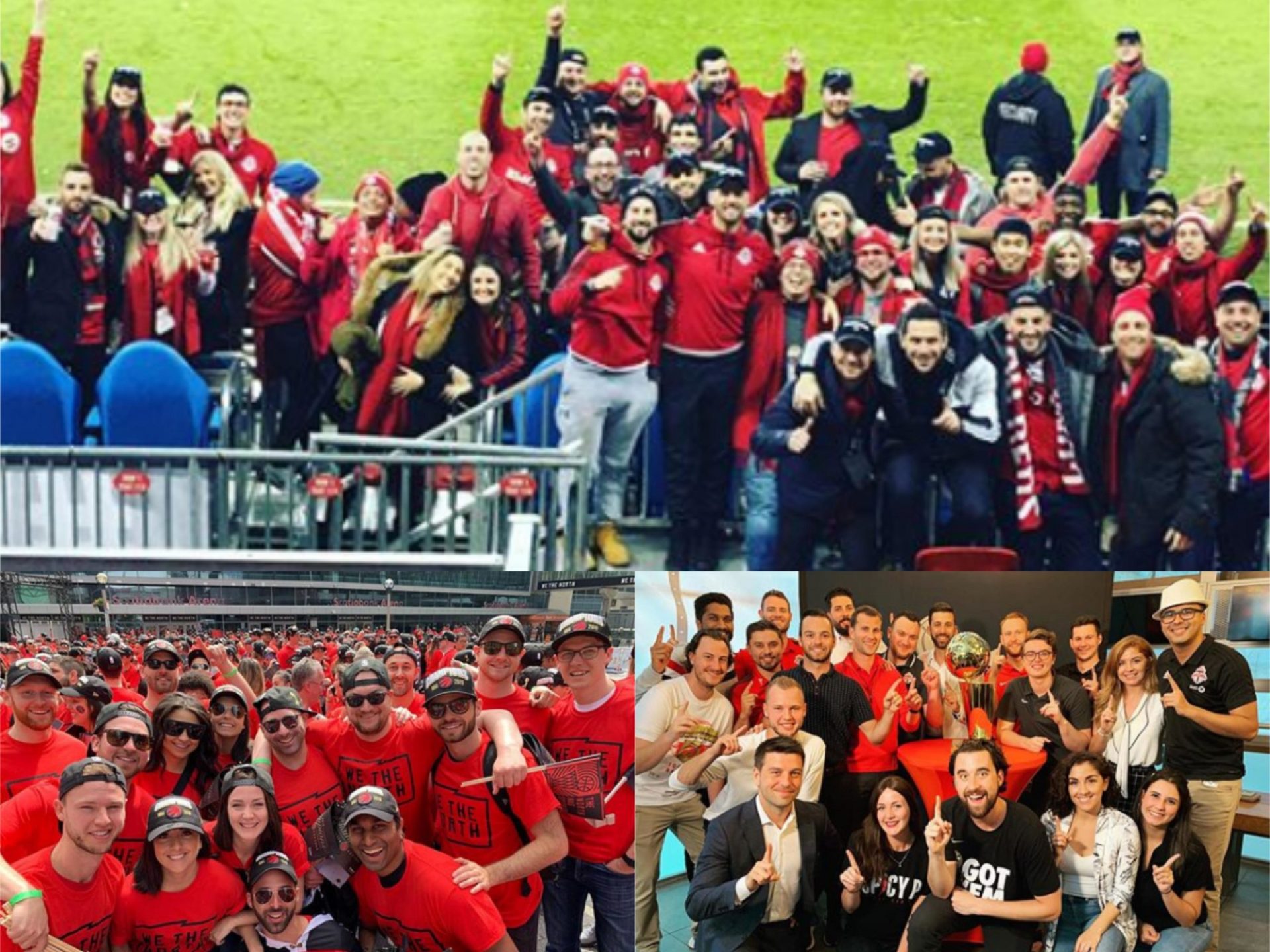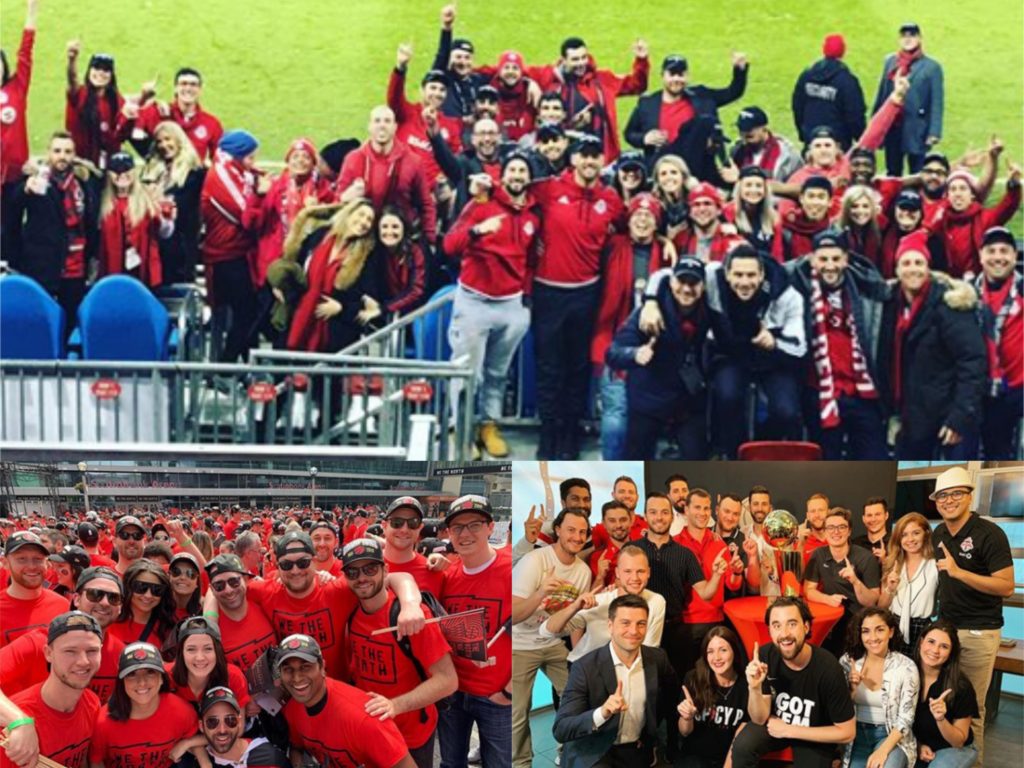 There are several social events that we do, between our department and our teams as well. We just always have each other's back, and that's another huge aspect I love about working in sport and for MLSE specifically.
3

Sleepless

[Laughs]. The hours are crazy, but I love it. I think that's one thing that anyone who works in the industry will tell you. You probably don't believe them at first. But when you're in it, you quickly learn they were totally right!

During the Leafs and Raptors season, days could go as long as 12 hours. Sometimes a little more than that too. But what I love most about the "sleeplessness" is the fact that I rarely realize how much time I've spent in a day! My 9 AM to 5 PM days flies by fast. The unique aspect of working in sport is that days aren't typical 9 to 5 though.

Often at times, we'll stay after work, waiting for the game to start at 7, 7:30, 8, and sometimes 9 PM. And then there are the playoffs! Next thing you know, you want to watch the game. Before you know it, you're waking up at 6 AM to do it all over again the next day!

As hard as it can be working long hours, I love it. But I don't think you can do it unless you are attached to sport as much as we are.
Do you live by any quotes, and if so, could you share them with us?
I wouldn't say I live by any specific quotes. But, I'm one of those people that have a full Pinterest board, which I use to gain inspiration.
In sales, we do a little bit of an end of year wrap up. So as part of it, we are asked to give a quote. Funny that you asked me about quotes! The quote we give should highlight all the things we've done individually throughout the year. I just submitted mine last week, and I'll share it with you. Here it is:
"Make an impact beyond your pay grade."
It captures what I've done with the GroundbreakHERs program, bringing a team of females in the department together for a common cause.
What is GroundbreakHERs?
? A female from each sales department within MLSE takes the initiative to meet and organize events.
?1 female from each sales department (New Business, Suites Membership, Event Sales, etc.) gets together to organize several events per year.
? The next event is on Tuesday, July 30 and will feature a pop-up market with local female entrepreneurs.
? Access is given at the events to a private party
? It's a huge networking opportunity!

Creating the program was not something that was asked or required as part of my job with MLSE. I am proud that I followed through on taking the steps to achieve a big-picture goal.
So, I look at that quote as something that anyone can apply in their life too. If you have a big-picture goal, make it happen. No matter who you are, you shouldn't be afraid to give your dream a shot.
GroundbreakHERs has seen so much success. We've seen our numbers grow and the events we put on are getting better and better. People all across our organization are taking notice of our initiative. In fact, shortly after the inaugural GroundbreakHERs event, I was asked to do a TED Talk-style speech about the initiative in front of our company's senior leadership.
Next thing I knew I was standing in front of 300 managers doing my TED Talk-style presentation. I was terrified [laughs] but it was awesome.
To get back to the quote I chose, the message in it means that anyone can have an idea and bring it to life if they want it to. It doesn't matter what level you're at in a company, you can make a difference. Believe it or not, your hard work will be seen by people you'd never expect would look.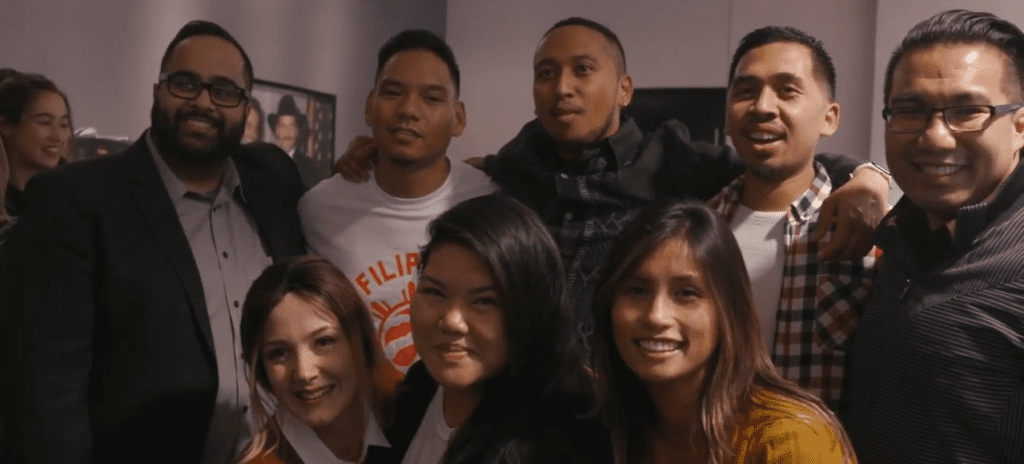 Haley's Final Thoughts
Danielle Henry is a bubbly, sociable, creative, and intelligent sport professional. It's easy to see why she was hired by MLSE from a list of 1,800 applicants. By no means was her journey to becoming an Account Executive for Events Sales at MLSE easy or conventional. Danielle Henry's previous experience was in sales for a shipping company and managing Starbucks; both far removed from the sport and entertainment world.
But Danielle Henry was vigilant in and passionate about finding a job in sport. It wasn't long before she went into her interview with MLSE without expecting much. MLSE saw her in her natural state because of that. Things happened quickly, and she was offered the opportunity of a lifetime; to work for a company in MLSE, which she calls the "Disney of sports."
Danielle Henry's passion and dedication to MLSE's sports properties are unwavering. The proof is in the pudding not only with her incredible sales record but also in the success of her GroundbreakHERs program. Danielle Henry's initiative has completely blossomed, with no end in sight!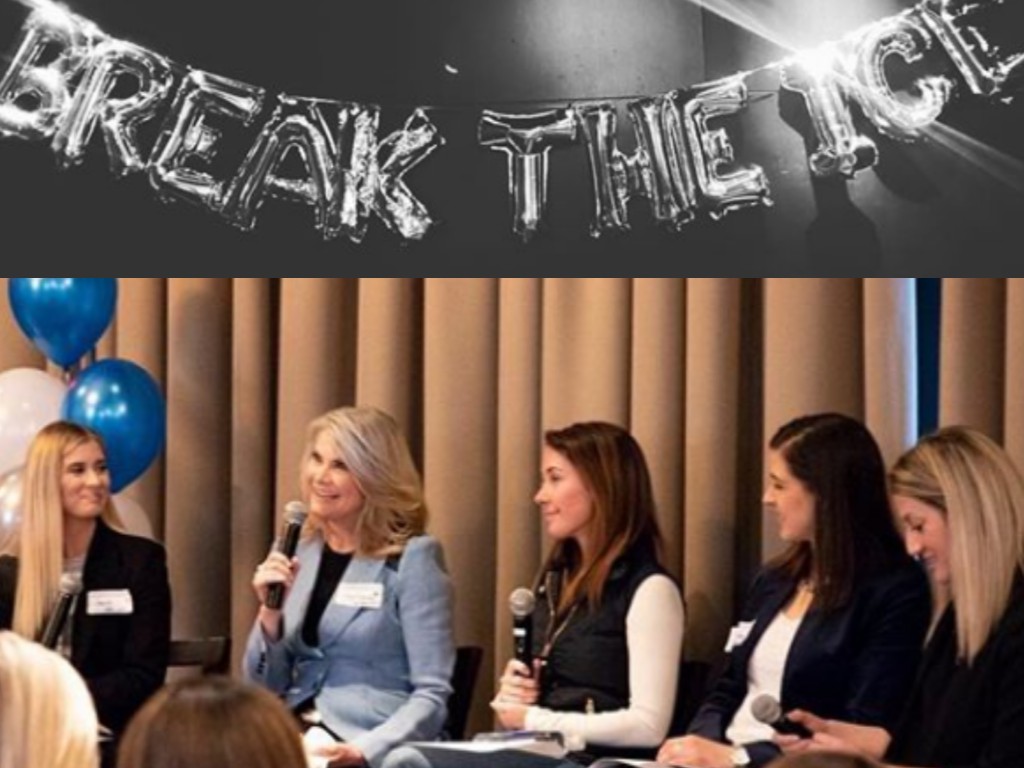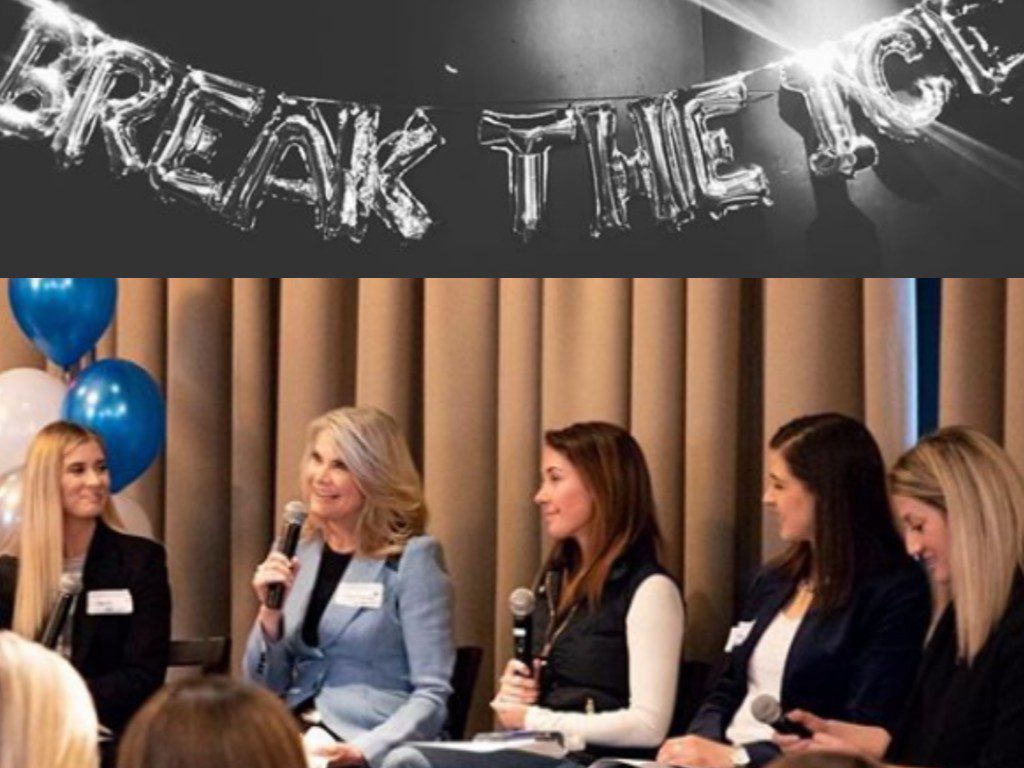 ---
Danielle Henry
Interview by Haley Morey
Posted November 25, 2019 in Industry Profiles