Justin Alliman is a Global Basketball Development Coordinator. Justin runs an international basketball organization called Dream Chaserzzz. At the same time, he's a Mentor Coach for the Raptors 905. Not to mention, he represents the NBA on many international initiatives.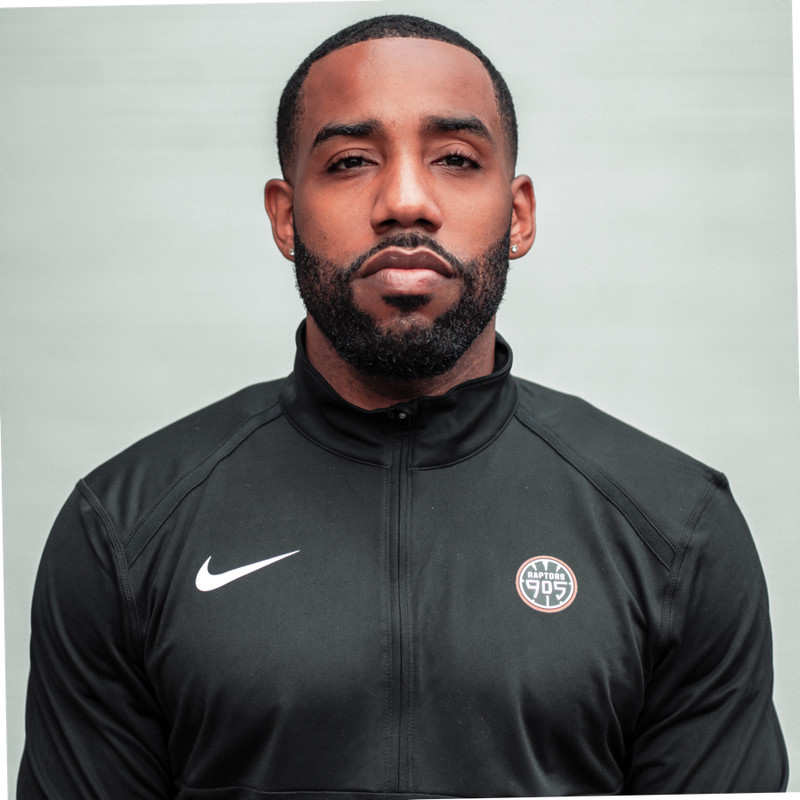 Justin Alliman is destined for NBA greatness. He's been a standout Mentor Coach for the Raptors 905 and his work with Dream Chaserzzz has caught the attention of many in the NCAA, NBA and WNBA. Notably, he caught my attention.
As my first contribution to SPMA, I wanted to chat with someone whom I admire greatly. I've been following Justin Alliman for about 8 years now. So, I've seen some of the incredible work he's done. His work ethic, sense of community and down-to-earth nature inspires me. By the time you finish reading this, you'll be inspired by Justin Alliman's work too! I guarantee it. Enjoy.
What inspired you to start Dream Chaserzzz in 2013?
When I grew up, I aspired to be a professional basketball player. I received training and worked on my craft regularly.
I wanted to give kids an opportunity to train. There are many reasons youngsters might have a lack of support to be trained at an elite level, whether it's financial or otherwise. I was one of those kids. So, I started Dream Chaserzzz to allow youth who lack support to get the training they need.
I am proud of what I've been able to accomplish with Dream Chaserzzz. Being able to help young athletes is humbling.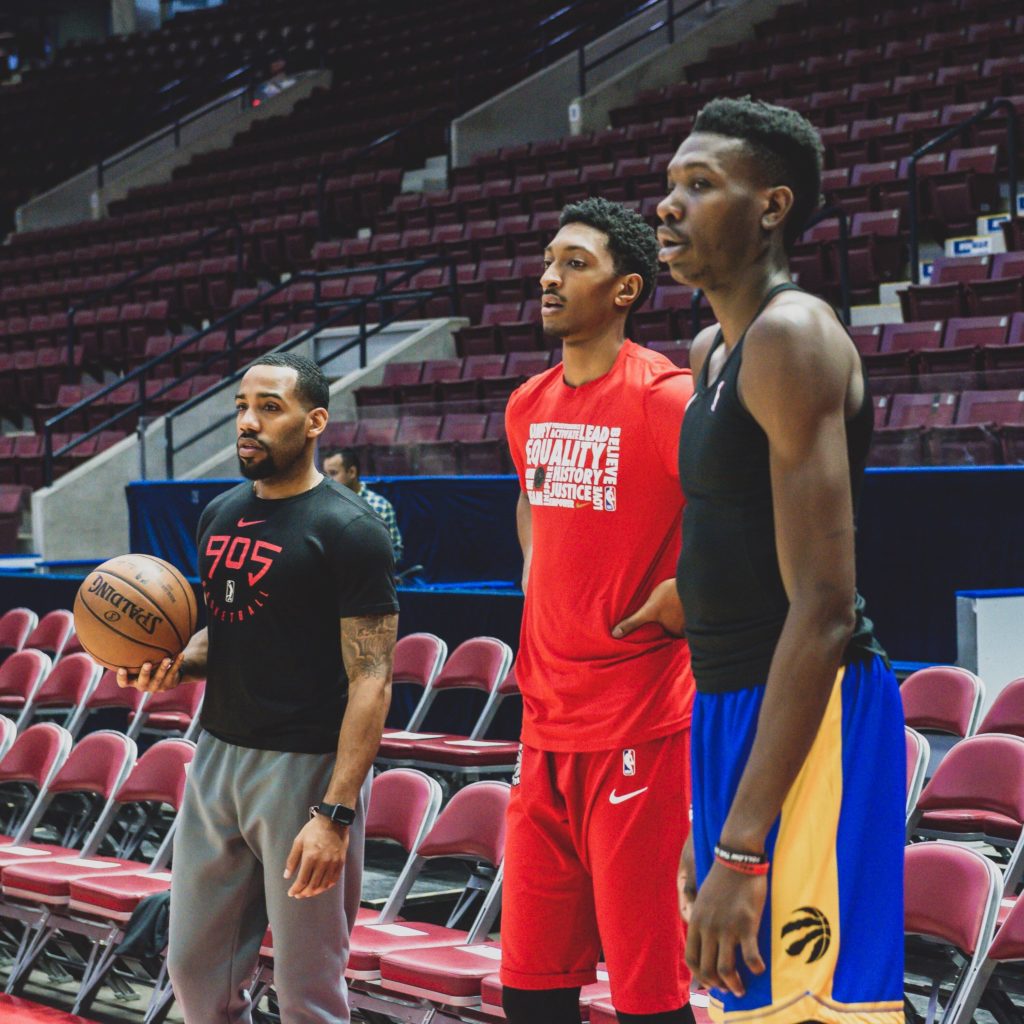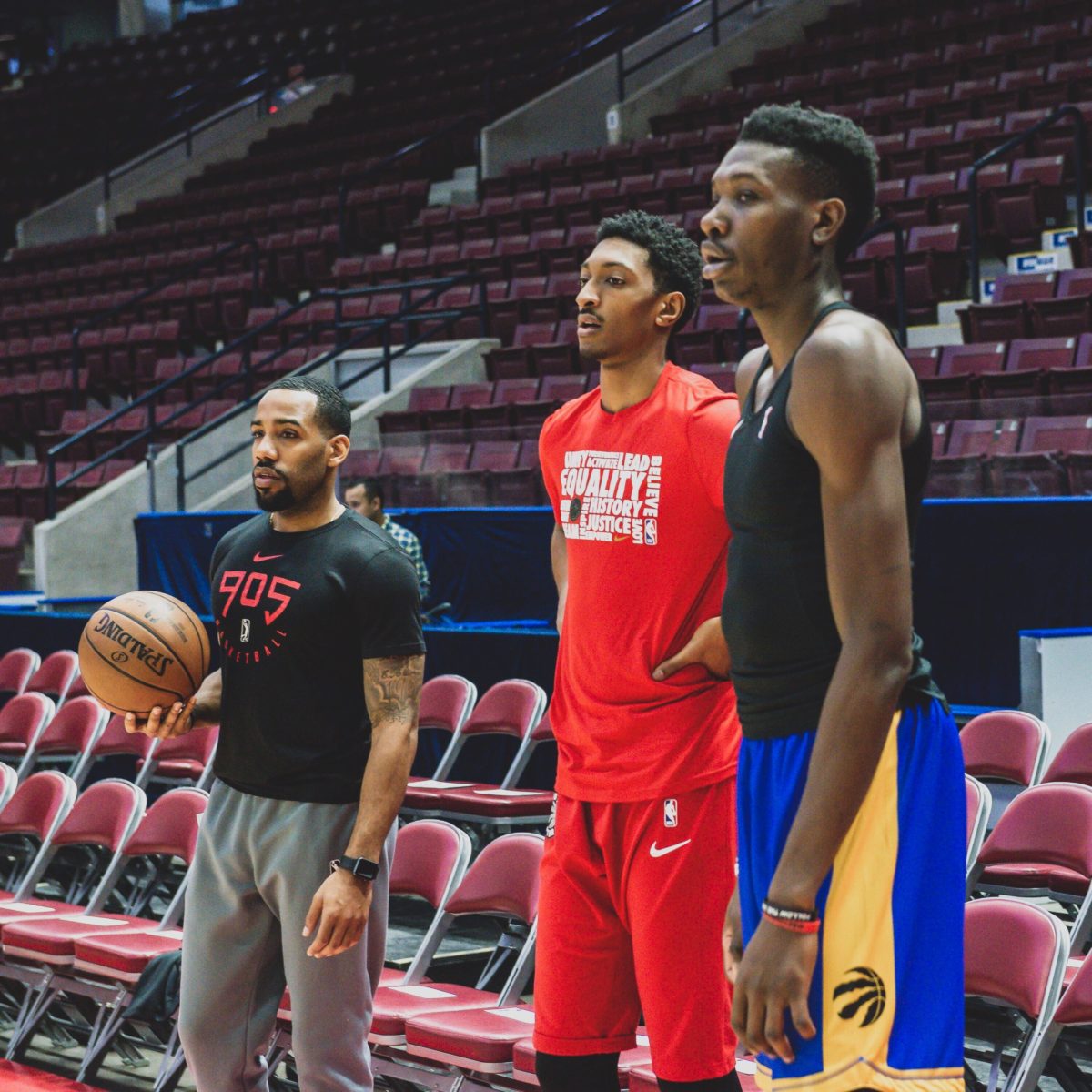 You're also the Mentor Coach of the Raptors 905. So, take us through the day-to-day with your work on Dream Chaserzzz?
It's different. My day-to-day usually involves a lot of basketball! But right now, I am traveling quite a bit for work.
But, if I'm here in the city, my day begins like this:
Wake up early
Go to one of my facilities
Conduct a session for one of my pro clients
Straight from there, we go to a workout
Typically, I'll work out with my clients, because I've got to keep in shape as a Basketball Trainer and Mentor Coach.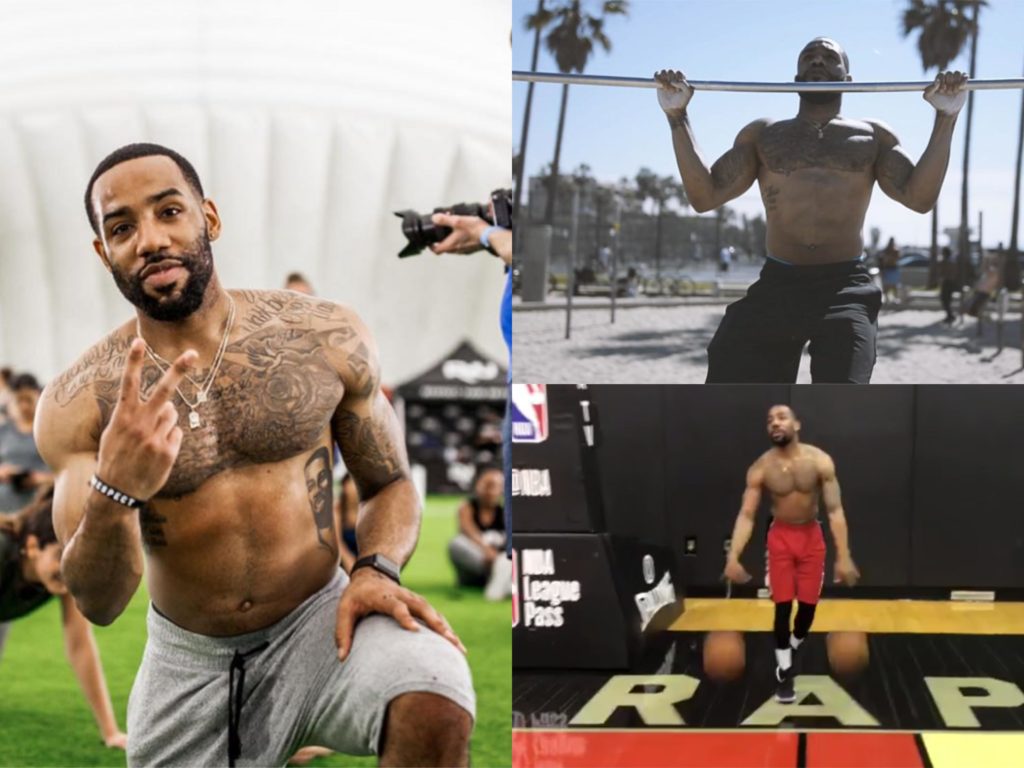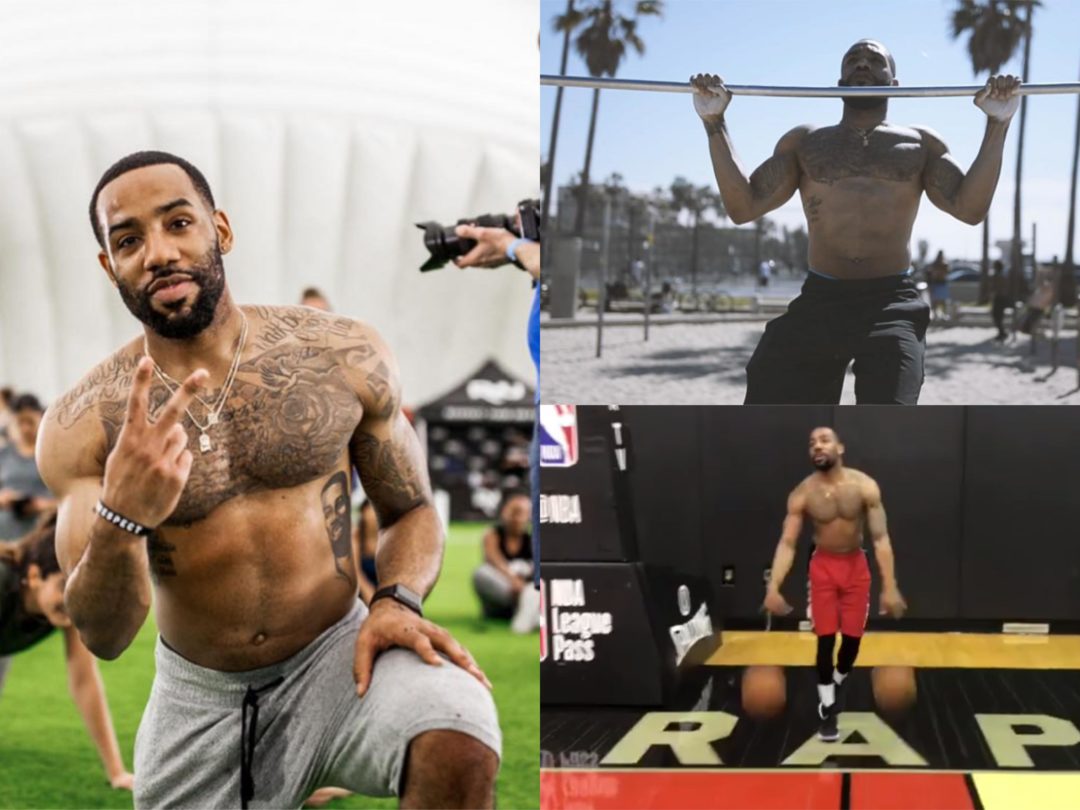 Despite what people think, being a Mentor Coach and Basketball Training wears down on your body. So, if you're not in shape yourself, it's kinda hard to keep up! That's why I work out regularly.
Tell us how you became involved with the Raptors 905, and eventually hired as a Mentor Coach last season?
It's not talked about much, but I've worked with the Raptors 905 for about 3 years now. My role was largely behind the scenes until I became a Mentor Coach for the Raptors 905 last year.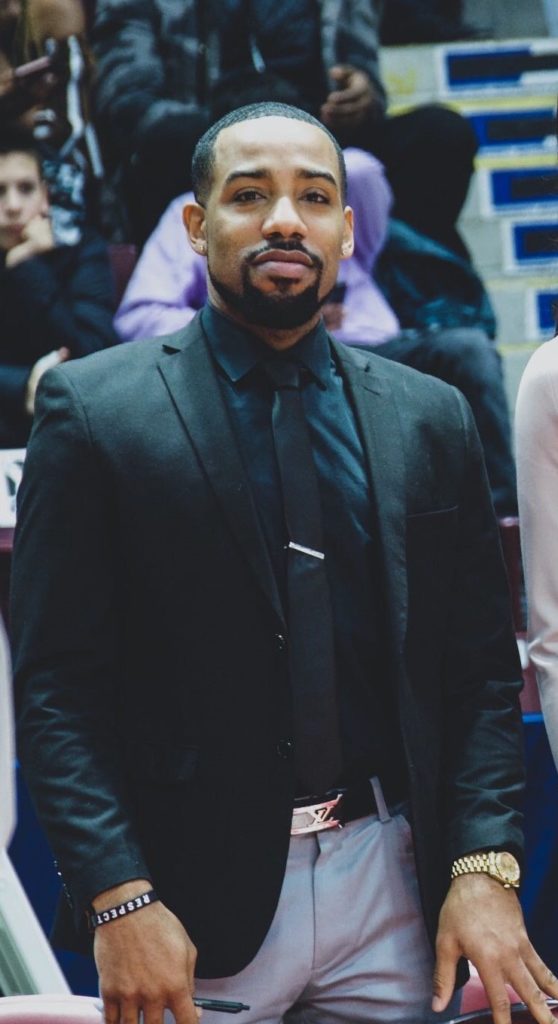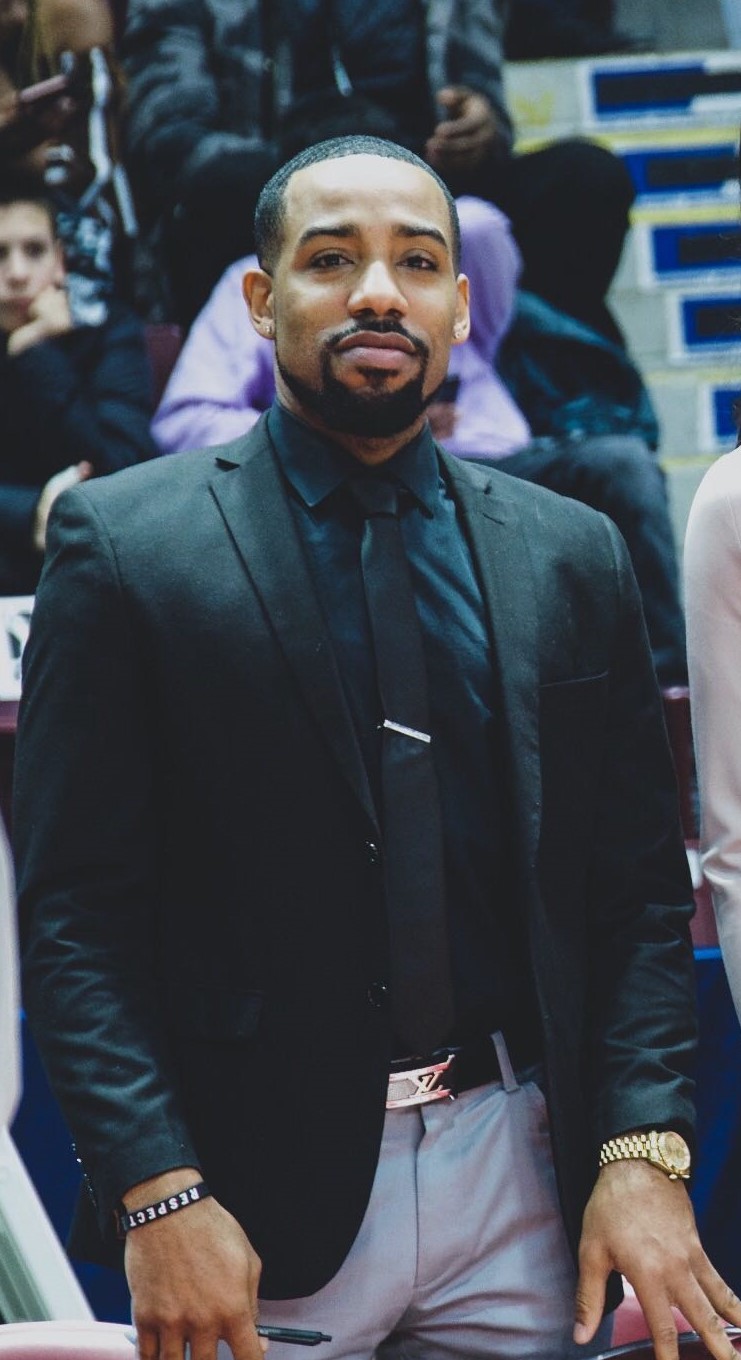 When I first started working for the Raptors 905, I was involved in community relations. I designed and executed programs for the Raptors 905 to use within the community.
"Dream Chaserzzz had a lot to do with it. Having built a reputation with Dream Chaserzzz for many years, I was able to enhance my portfolio. I was constantly doing things within the basketball community and that made my name noticeable."
When my work began with the Raptors 905, it was a lot of hours. It was tedious and it was many different activities at once. But I am grateful for that experience. Ultimately, I was able to get a feel for more than just my current role as a Mentor Coach with the Raptors 905.
In those 3 years, I also volunteered in player development for the Raptors 905. From there, I went overseas and worked at NBA Asia. When I came back, the Raptors were like, "Man, you do such great work and I know you do workouts with our local pros here during the summertime. Would you want to continue doing that with us?"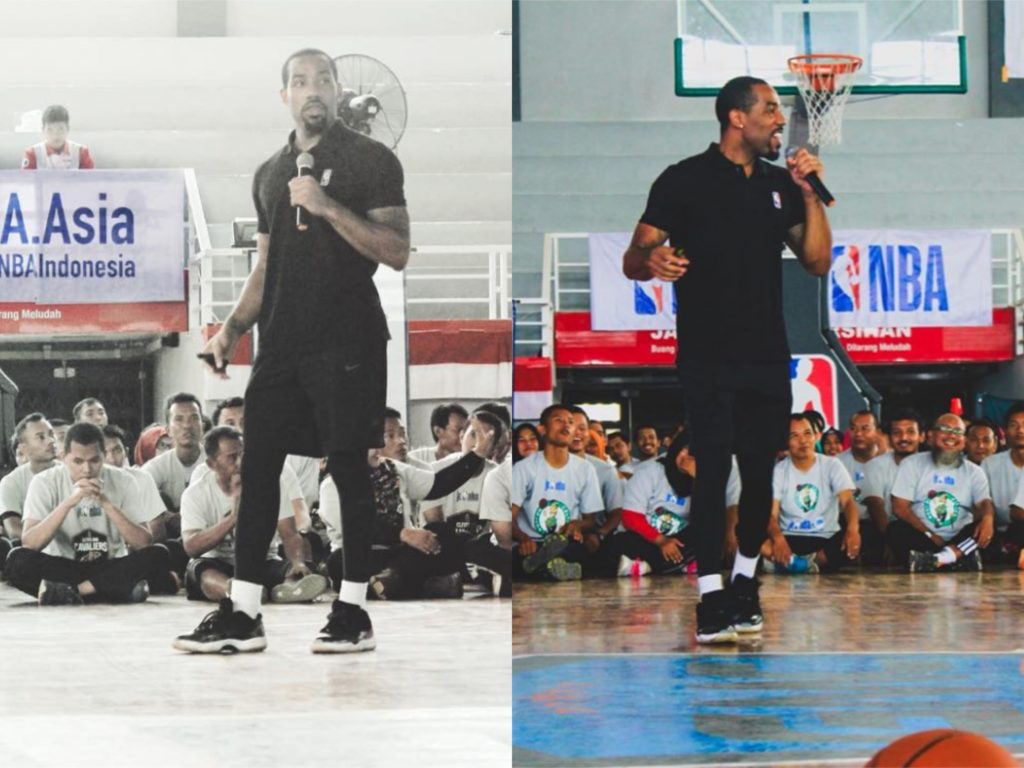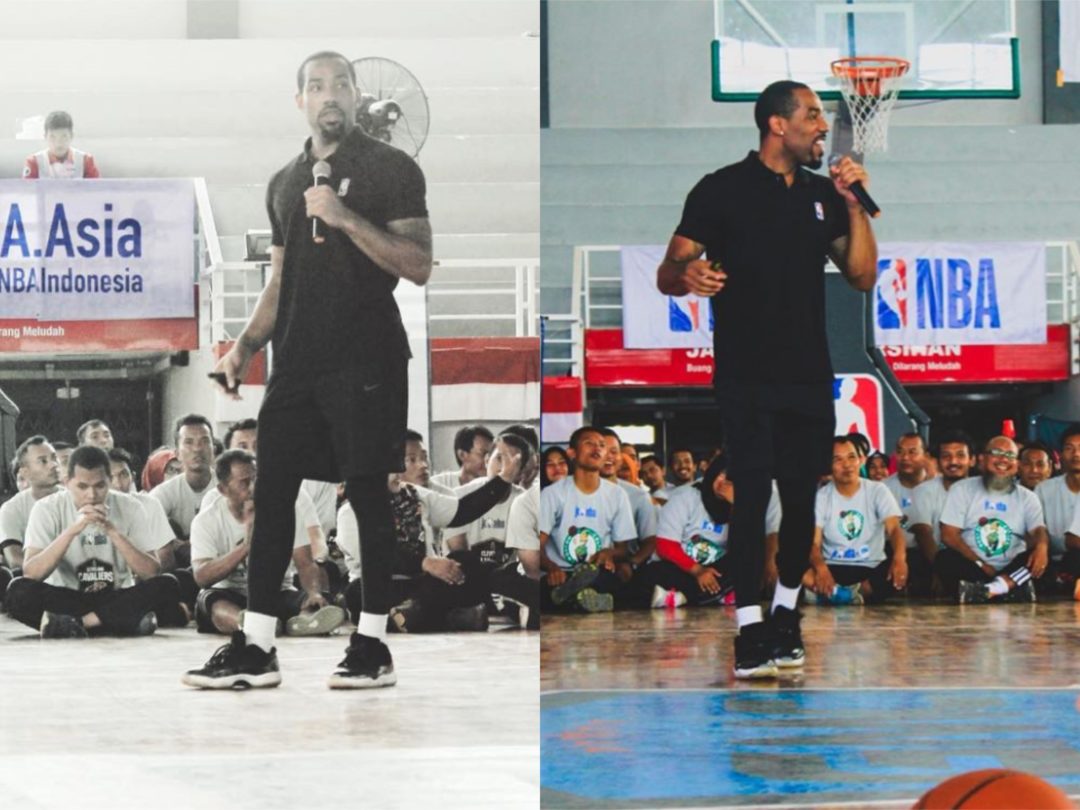 I said, "Yes, of course."
Thereafter, the interview process started. It wasn't easy. There was a lot of back and forth and hard work put into it. But, I think I stood out to them because of my body of work from the previous 3 years with the Raptors 905 and Dream Chaserzzz. To sum up, I am just blessed and grateful to be a Mentor Coach for the Raptors 905 now.
What is something that people don't realize about working in the sport industry?
First off, some people think working in sport is easy. People see the job that I do and think that they can do it too. But it's not as easy as it seems.
There's so much more to my role as a Mentor Coach for the Raptors 905 and with Dream Chaserzzz that the general public is probably not aware of. Coaching and player development aren't simple. It's not just getting somebody on the basketball court and having them shoot, rebound, dribble, or pass.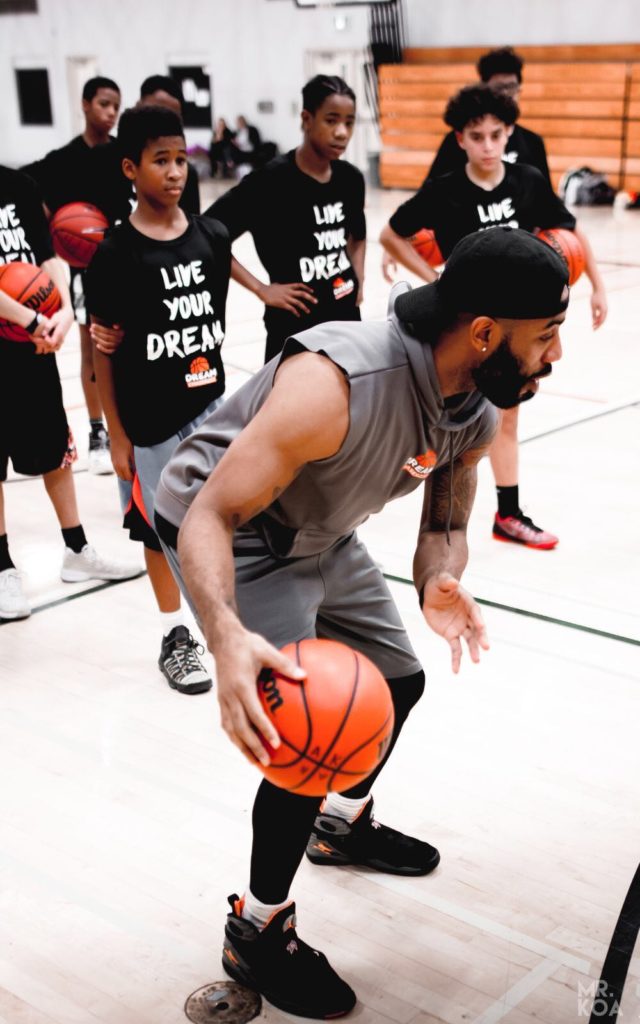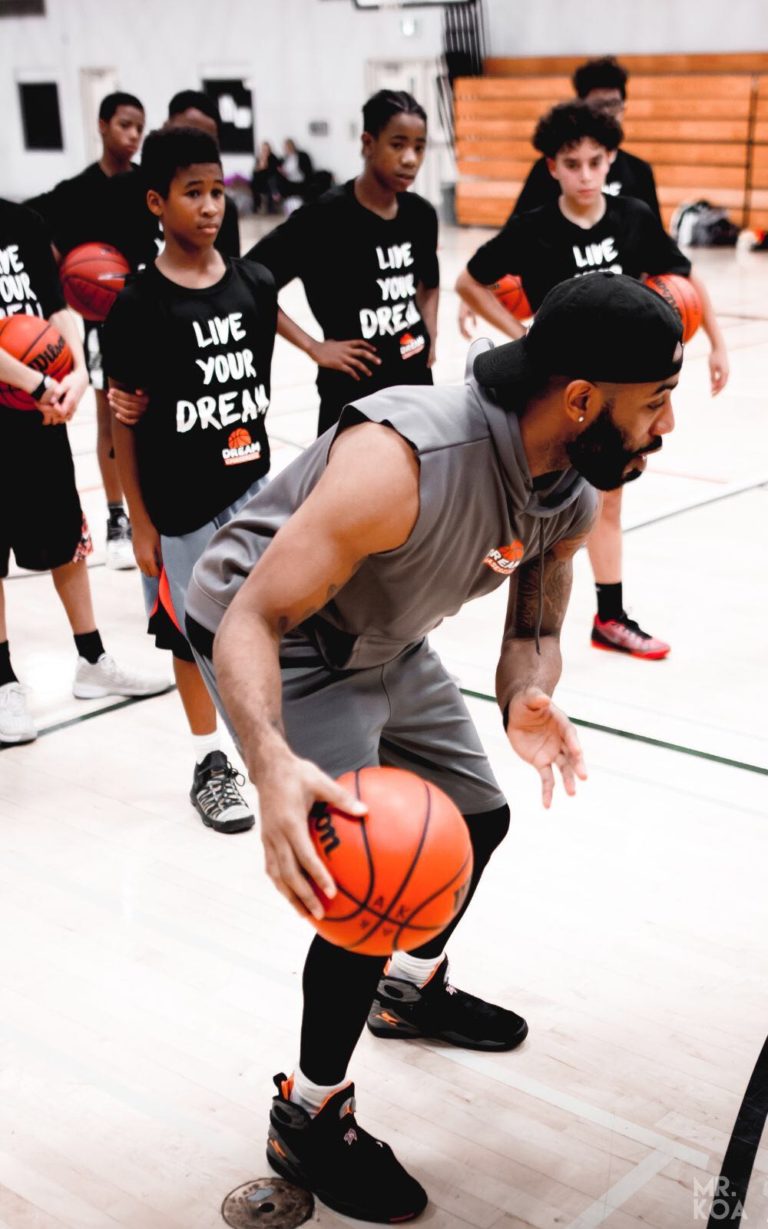 There's planning, organization, strategy implementation, team concepts, strength/weakness analysis, and more. It also requires a strong IQ. There's plenty of different things that go into it that you have to plan for an before you can get on the court. Getting on the court… that's the easier part. But it's everything that leads up to it that some people don't tend to consider.
At what point in your career did you realize you were meant to work for the Raptors 905 and sports in general?
When I played basketball early on in my career there were a few signs. I can't pinpoint the exact moment, but it came to me naturally. But continuing to pursue my dream had me thinking about whether I was meant for this a couple of times.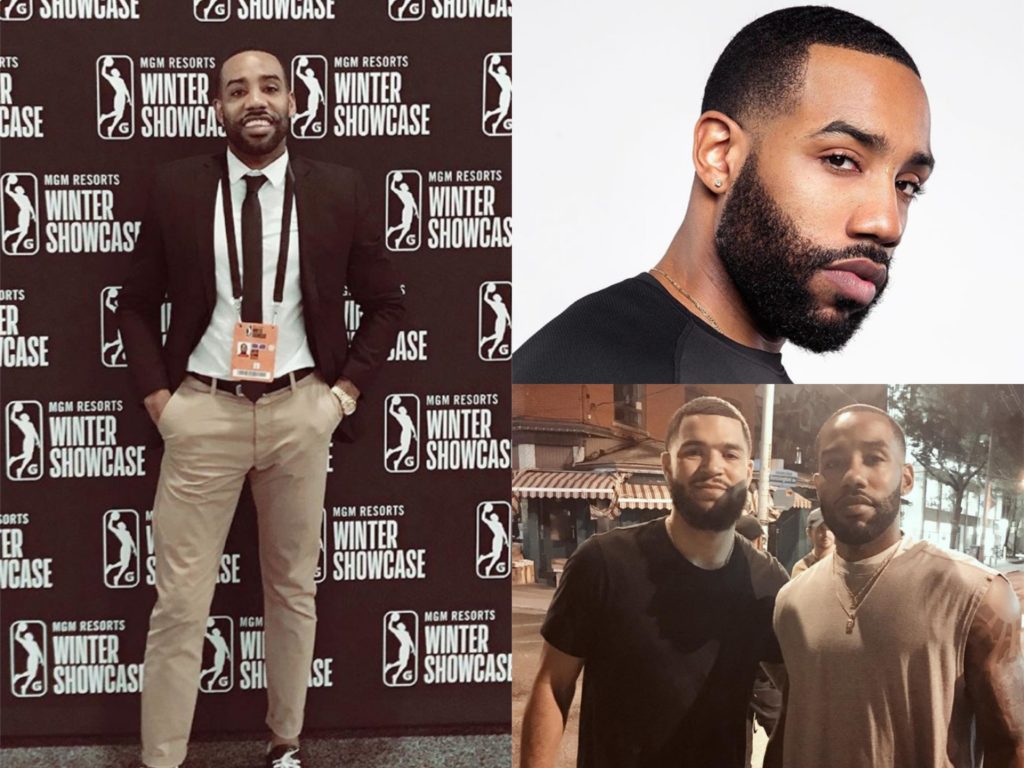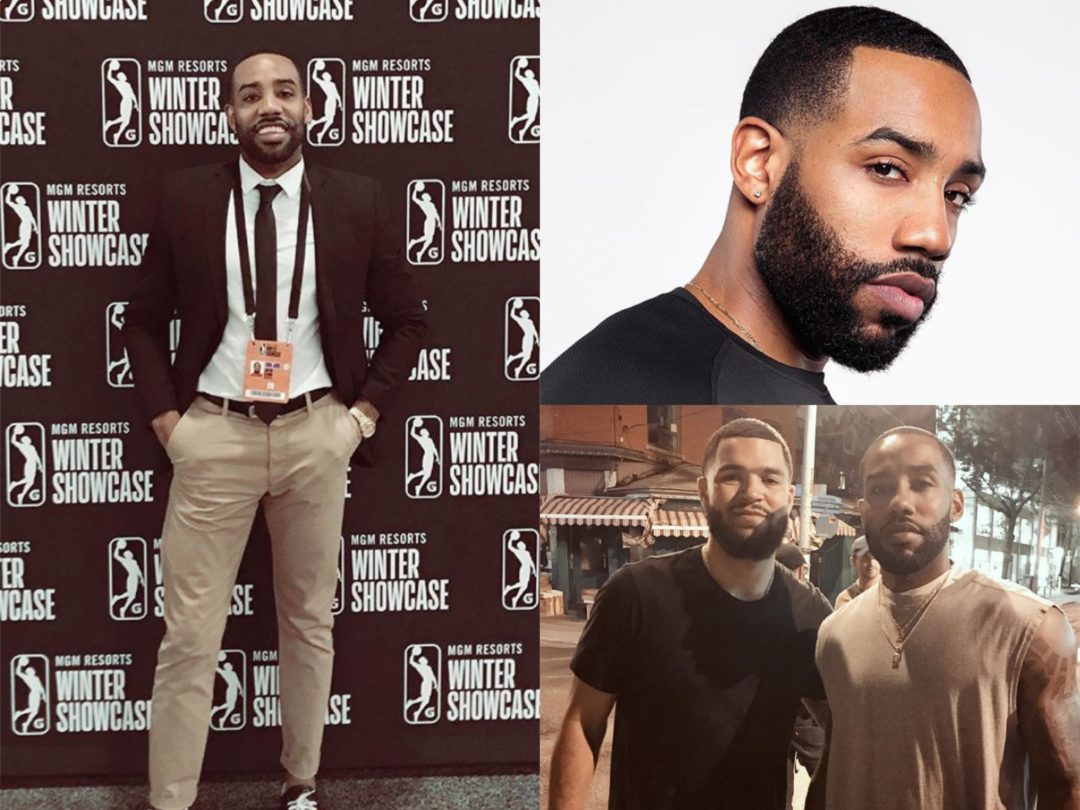 Along my journey to becoming a Mentor Coach with the Raptors 905, there were a lot of knockdowns. You stand up and get knocked down, stand up and get knocked down. It's like a cycle [laughs]. It was when I did self-reflection that I knew this was meant for me.
Reflection is important. And that's what I did. There came a point where I felt like I wasn't destined for growth in the sport industry. It wasn't like I wasn't prepared to take the next step. The opportunity just hadn't come my way yet.
A lot of people sometimes they get knocked down and the opportunity isn't for them. But for me, it just kept coming. There were many signs pointing towards the next steps in my career. It also helped to have people around me saying, "You can do this." Opportunities kept coming in my direction and I seized them.
So, every time that I felt like this might be the end God was saying, "Nope, here you go. Nope, here you go. Don't quit. I got one more thing for you."
Would you say your path to your current position was easy, or rather challenging?
I would say it was challenging because of all the obstacles I faced. From my perspective, nothing was easy in my path to becoming a Mentor Coach for the Raptors 905.
I've always maintained the belief that sacrifice, hard work and determination would be worth it in the end. But, there were a lot of times where I felt like throwing the towel in. There's not a lot of well-paying jobs in basketball. So, for me to get one, especially within the NBA… is crazy. But, it did not come easily by any means.
There are a lot more playing jobs than coaching and training jobs in the NBA. Every team has 12 to 15 players. Not every team has 15 coaches, some have 4. So, becoming a coach in the NBA and G-League is rarer than cracking the roster as a player.
To get the chance to present (via interview) in front of an NBA organization is hard. And to get an actual job with one, or its affiliates is even harder.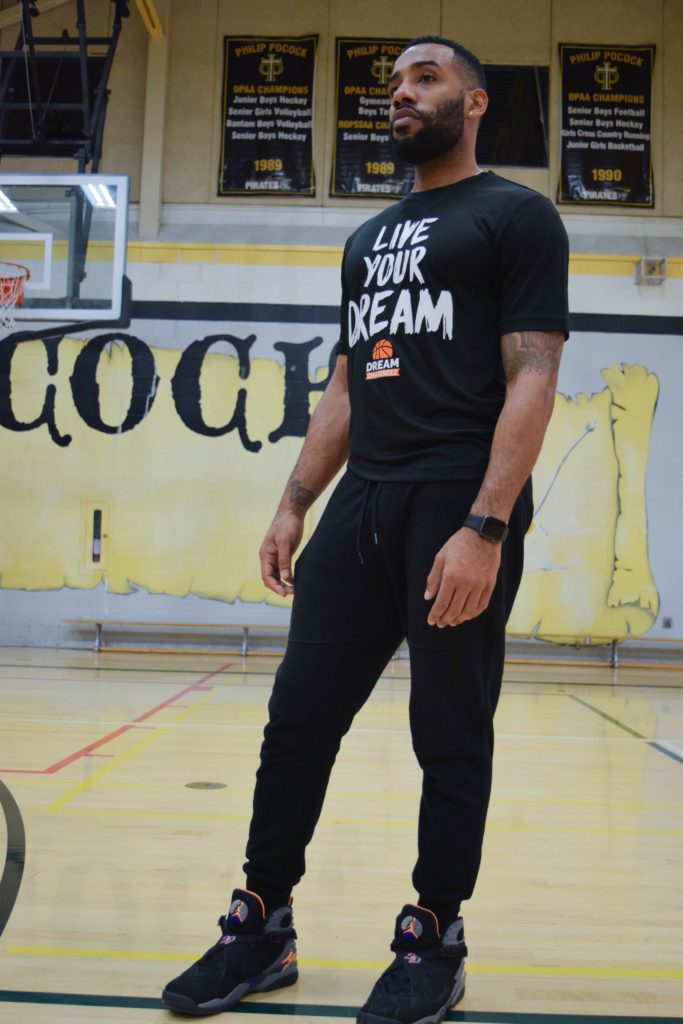 What are your expectations, goals, and missions in your career?
I see myself working for an NBA team full-time eventually. I'll still have Dream Chaserzzz on-the-go. But I see it expanding to different markets. So, not just here in the Greater Toronto Area (GTA). I'd like to bring it to Los Angeles, New York and overseas.
The game of basketball is growing so I see myself expanding with it.
Working as a coach in the NBA, while serving the community I am working in, through Dream Chaserzzz, is what I envision. I still want to be out there and have my face in the community and to have my presence felt with everybody.
Despite plans on growing, I see myself never getting too big and ignoring where I came from.
I will always be humble. No matter what. Being consistent with helping people achieve their goals is very important to me.
I've never been someone who forgets where they came from. At the same time, I will never forget what's been done for me to be where I am today.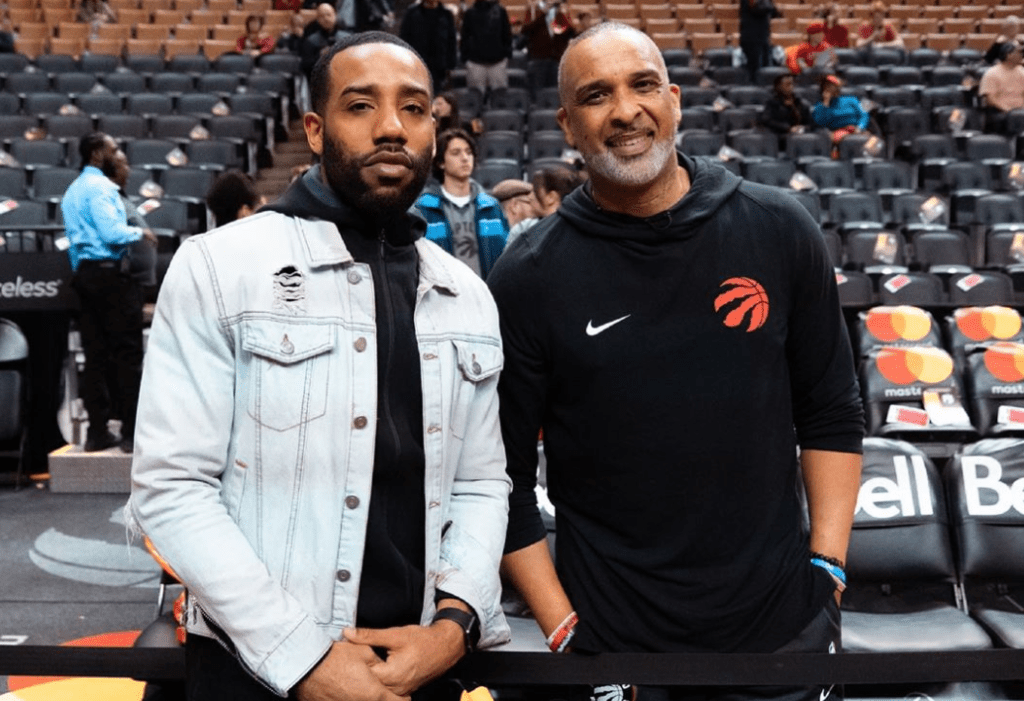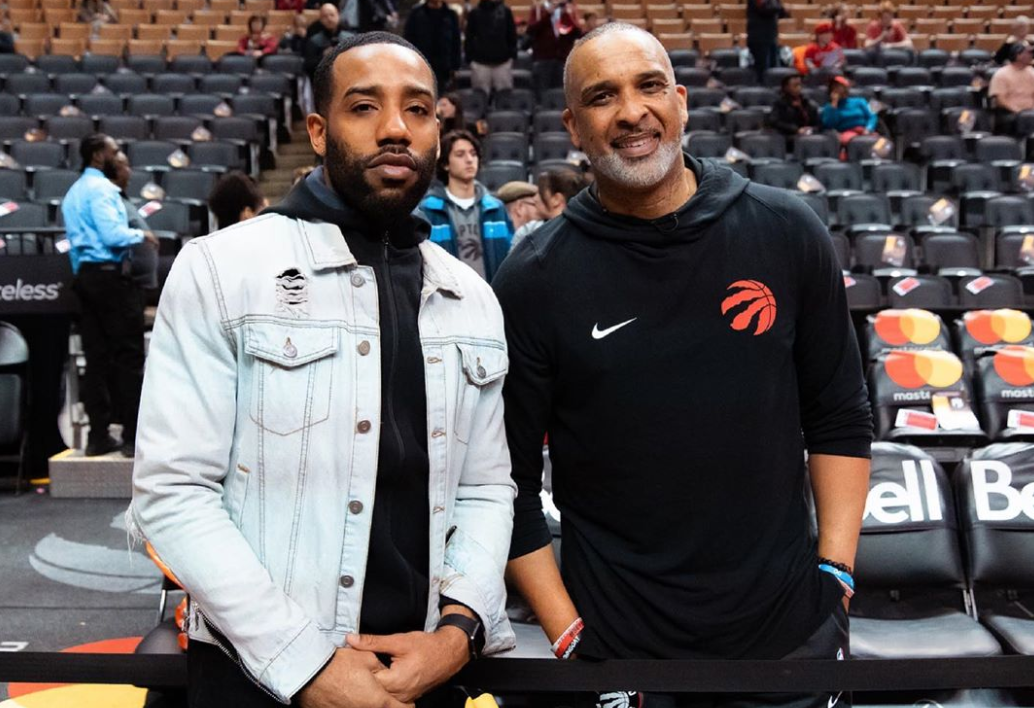 ---
Justin Alliman
Interview by Sam Bougha
Posted August 2, 2019 in Industry Profiles