Shiva Keshavan is a six-time Olympian, ten-time Asian Medalist and the first luge athlete to represent India at the Olympics. Born in 1981, Shiva has no intention of competing on the world stage anymore. Now, Shiva thoroughly invests time, effort and energy into improving India's sport presence. As the President of the Olympians Association of India, Shiva Keshavan does that each and every day and loves every bit of it.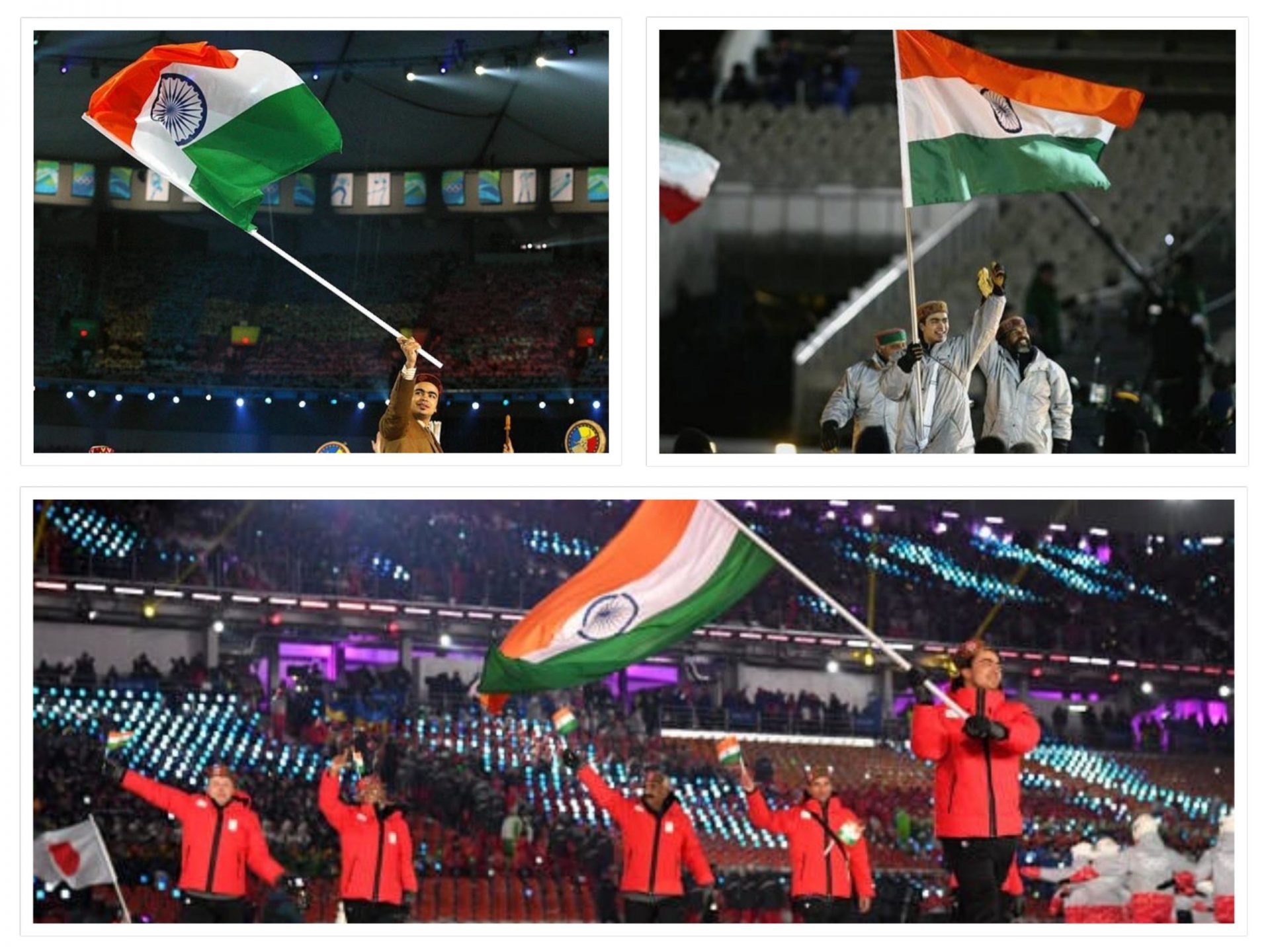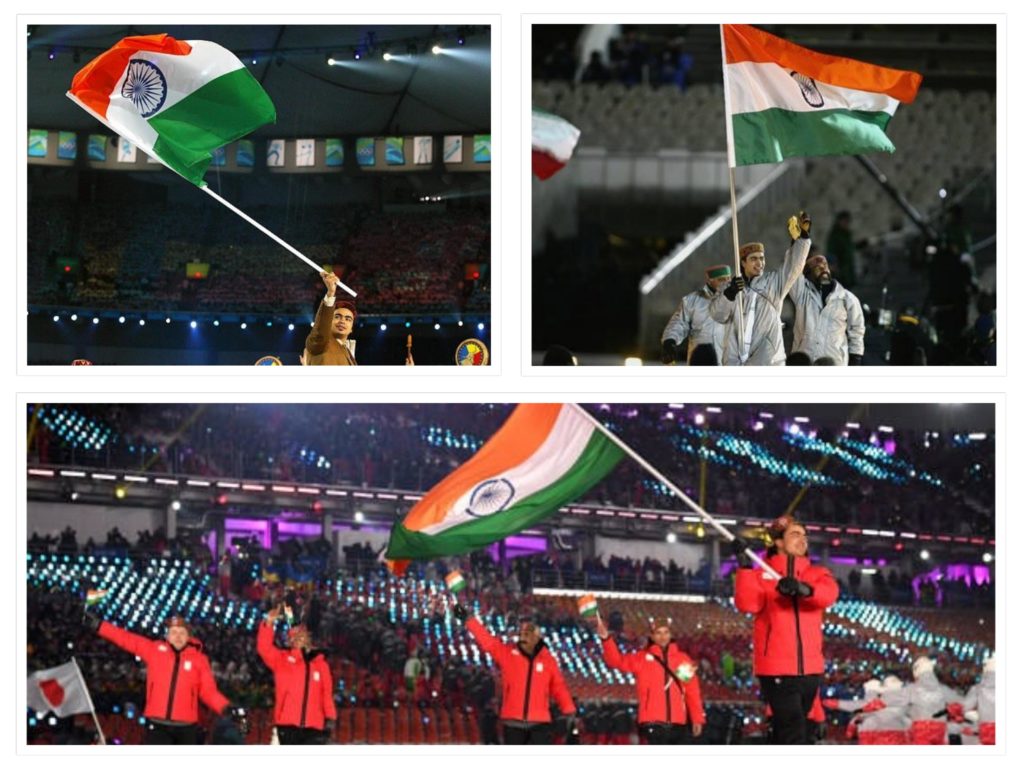 Shiva Keshavan's career in sport has A LOT to revere. You can see from the graphic below that his success in the sport of luge is illustrious.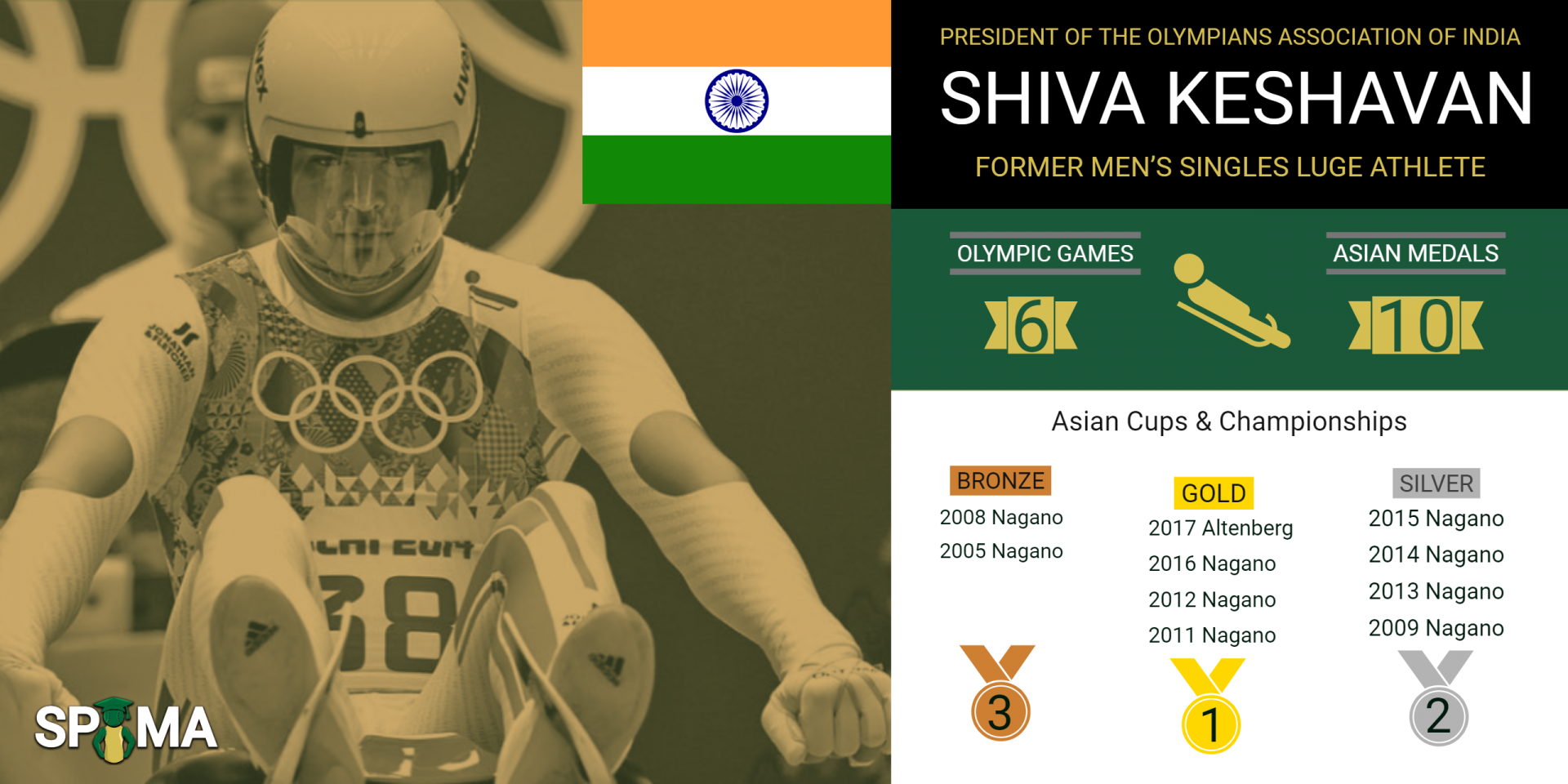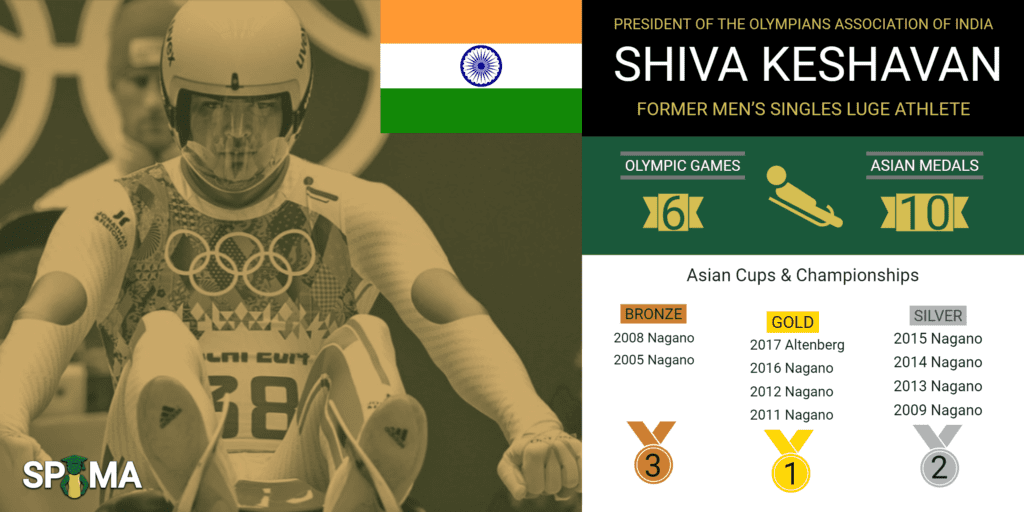 Recently, I talked to Shiva Keshavan about how he got started in luge. It sets the foundation for a more in-depth chat about sport in India. Believe it or not, luge is one of the most dangerous sports in the Olympic Games. So automatically Shiva Keshavan gets a badge for bravery and risk-taking! In our chat, he gave insight into how he's been able to transfer skills from competing in luge to his current role with the Olympians Association of India.
Shiva Keshavan Explains The OAI
The Olympians Association of India is something that I've worked on for 8+ years. When I started in sport, there was a complete lack of athletes in administrative roles within the Indian Olympic Association (IOA).

I also noticed a disconnect between athletes and officials. Athletes didn't find it easy to approach administrators. Often times, they didn't know who to go to about their problems.

So, the idea came about to provide a common platform for former athletes to come together. Having exposure and seeing how things work within India's sport structure has former athletes well-positioned to help future athletes.

The OAI is made up of many elite athletes that have represented India in various world games. They are Olympians. Some people have won Olympic golds and others have merely participated in the games.

Some current and former Olympic athletes from India are famous, sponsored, well-funded and well-off financially, On the other hand, there are many Olympic athletes from India who cannot meet ends meat. And so we wanted to bring everybody on the same platform, like an organization where we can help each other out.

The OAI is very diverse. That's what we wanted when we set out the vision for creating this platform.
But the crux of our interview is Shiva Keshavan talking about the Olympians Association of India, his role as the organization's President and the state of sport in India. Enjoy!
Please note: This interview was conducted via phone. Editing changes were made to make it easier to read while maintaining the essence of the interview. This note covers Shiva Keshavan's explanation on what the OAI is above as well.
Tell us about the Olympians Association of India.
If you're an Olympian you should have a certain amount of dignity and opportunity while you compete. It should remain the same when your competitive career is over too.
While athletes are competing, the Indian Olympic Association and National Sports Federation share that responsibility. The Olympians Association of India (OAI) deals mainly with athletes after their competitive career.
Athletes acquire a number of highly desirable values from participating in sport. Those values are easily transferable to the workforce. Some of those values include dedication, hard work, striving for excellence, fair play, integrity, friendship, and respect.
So, we want to make sure they use those tools, values and skills and translate them well into their career after competition.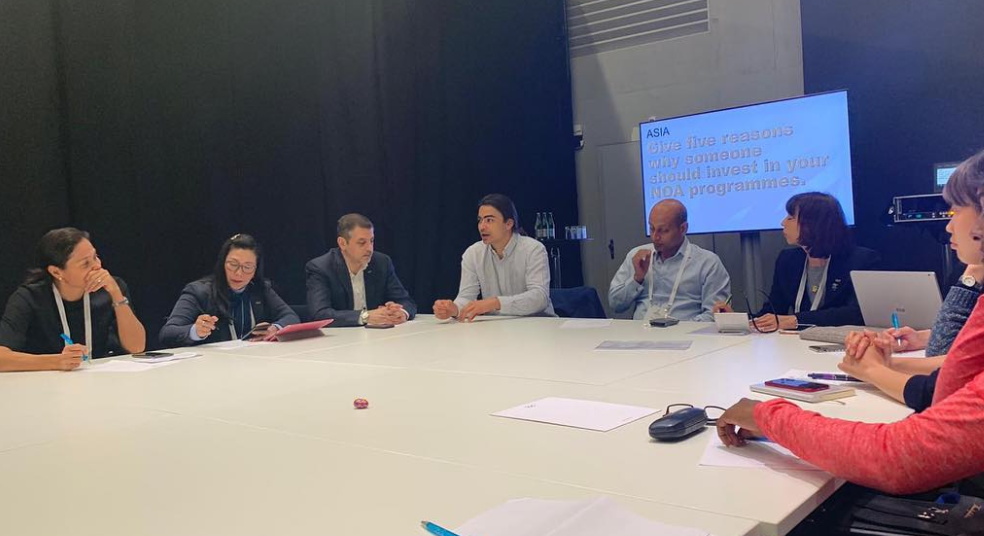 "Many athletes spend the most important years of their life training to compete for India. It's wonderful. But after they are done, there's a realization of 'what's next'? And it's not easy for them to come up with an answer because they've literally spent their entire life training to be their best for the country."
There's no pension, and there's no medical support. It's difficult to get a corporate job because many athletes don't have the requisite education. I mean, high performance athletes dedicate their time to pursuing their athletic dreams. So, it's expected that they won't have time for education as long as they are an athlete.
Integration of Athletes Post-Competition
It's really important that we integrate former Olympians into society as best as we can. They are people with great values of unity, pride and patriotism. Also, they have a ton of experience within sport. They've trained extremely hard their entire life towards achieving their athletic goals. The skills they've acquired as an athlete transfer to the work world. We want to get them acclimated and off the ground
So, how can Olympians still give back to society? The world Olympians have is smaller. Identify with that, even about competing, the mindset remains. You want to create an impact. So, I think this was a great way to get that started and tell Olympians that we are family and we can work together. Our combined voices speak stronger and you have more reach.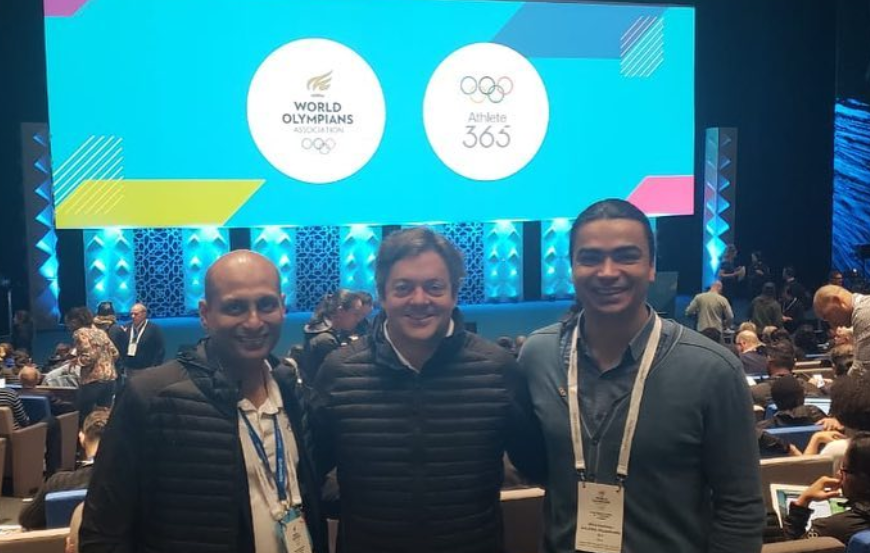 That started this whole athlete movement in India. And since then, there has been a lot of positive and very important steps. The first thing is the setting up of the athlete's commission in the Indian Olympic Association.
"I was part of the first athlete's commission and one of the first things we did was ensure that each national sports federation has athlete representation mandated in their constitution. To be part of the decision-making process is something we'd like to have more of. "
Olympians Association of India (Official)
As per their LinkedIn page:

"The Olympians Association of India (OAI) is a registered non-profit organization comprised of Indian Olympians, past and present, desirous of serving their community and their country. The knowledge accumulated by Olympians through their illustrious careers and the wealth of experience gained through competing at the highest levels of international sport is a great resource for our country.

The OAI seeks to utilize this resource for the continued development and improvement of our country's sport in close collaboration with the government and sports administration bodies. By setting up expert panels of eminent Olympians to assist the government and sports administration, OAI aims for greater involvement of Olympians in nurturing the future generation of athletes.

The OAI also serve as a support system for the community of Olympians running various programs for the benefit of Olympians who are no longer actively competing. Activities such as education programs, placement in corporate jobs, application for a pension and other schemes will be carried in addition to sports workshops. The World Olympians Association is the parent body of the OAI and is headquartered in Lausanne. It was co-founded by IOC president J.A Samaranch. The WOA is integrated with the IOC and its members are part of the IOC Athletes Commission."
As President of the Olympians Association of India, what does your role entail?
The Olympians Association of India has a professional office set up in Mumbai, in which many staff run the day-to-day operations. The office takes care of our mentorship programs and the training that we give in various sports academies across the country. Some of the other areas the Olympians Association of India helps is through:
Alumni meetings across the country to bring Olympians together
Educational programs for Olympians
Scholarship programs for Olympians
Higher education programs for Olympians
These activities and programs are managed by the day-to-day staff. Administration, the board and I meet periodically. The board meets regularly to set the long-term goals and overall vision of the Olympians Association of India.
But we are also doing a lot of work outside the office. Looking for partnerships, looking for sponsors. It's a big network! We get a lot of people together. It's not so easy to do that. We have a common goal, of course. But having everybody works towards it while having their own ideas is challenging. So, we really have to make sure that everyone feels empowered towards working at the common goals of our organization. In the end, a collaborative atmosphere, where everybody's happy is important to the culture of the Olympians Association of India.
Now that you are finished competing in luge, what is life like outside of work?
Since I stopped competing, my family shifted base to Italy. We live here now. With my wife and young daughter, we decided to go someplace where it can just be us. To a place where we could spend some time together and make up for the lost time spent focusing on competing and training.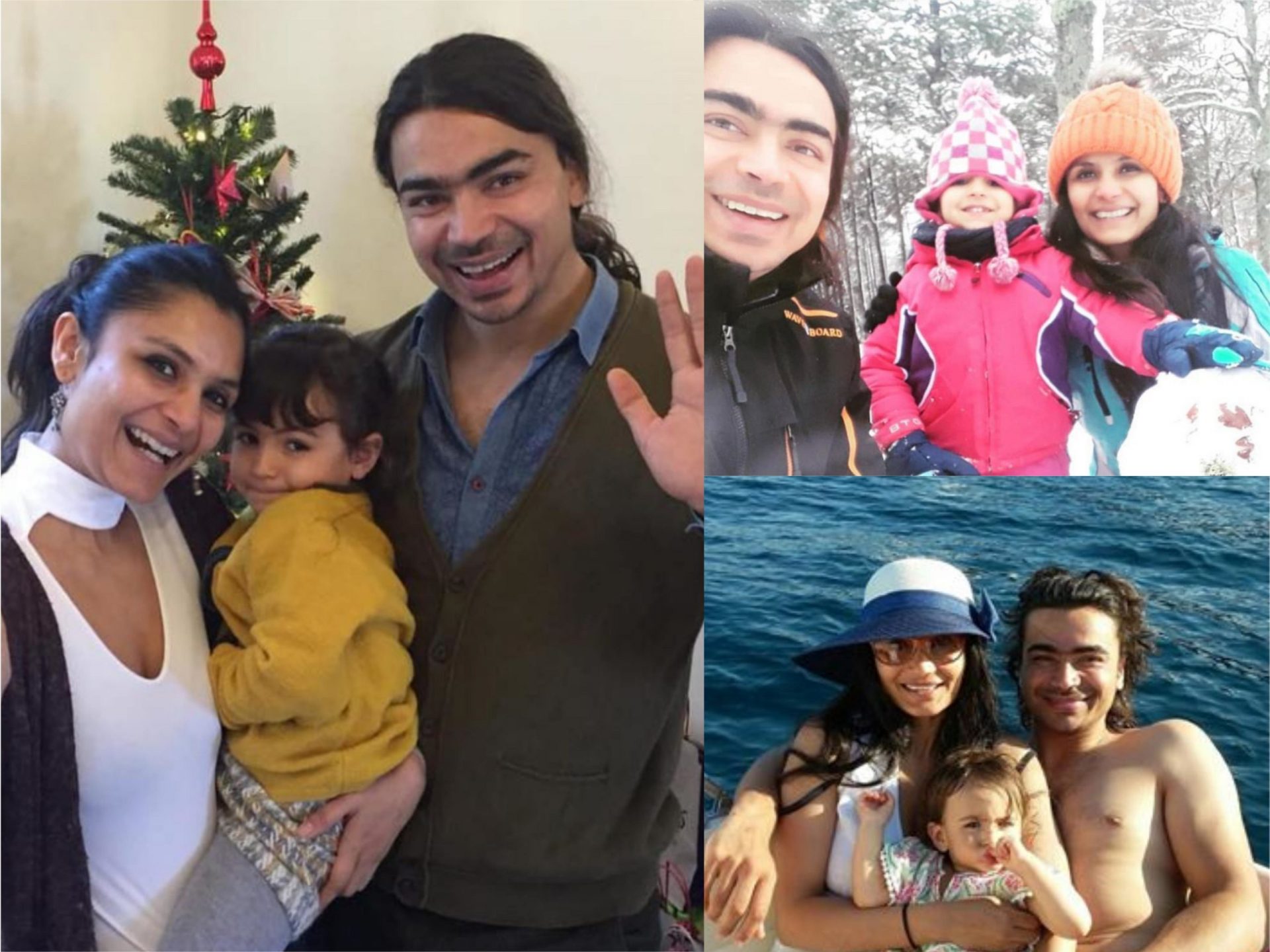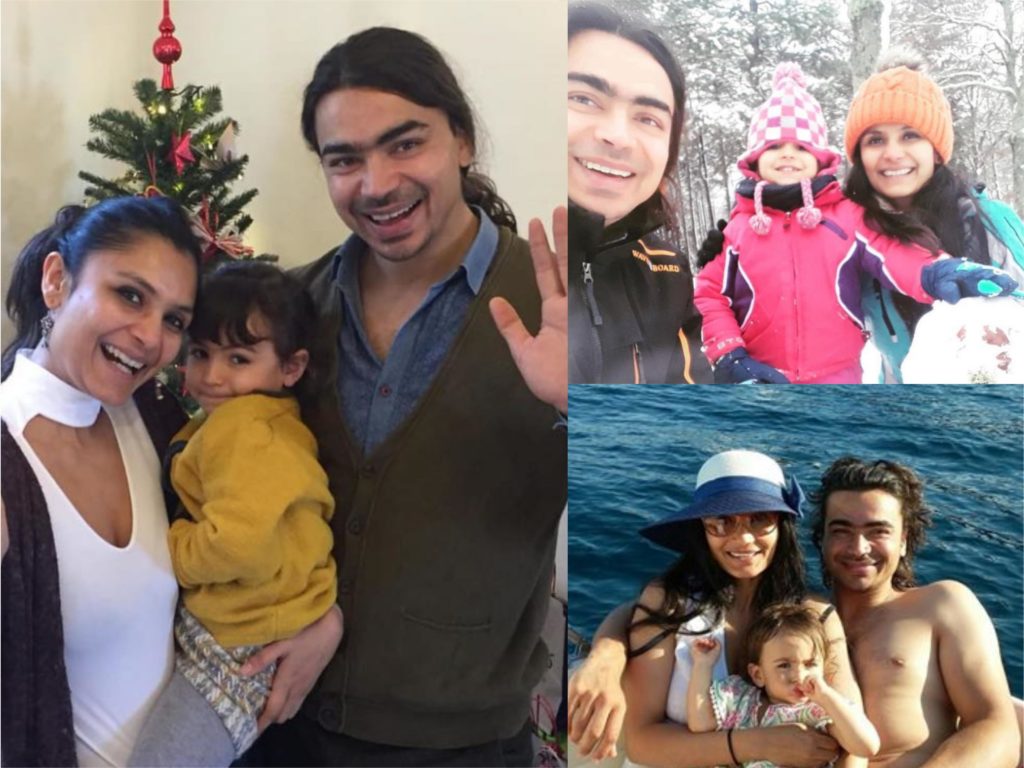 Not only was it a place where we could do that, but I also have Italian heritage as my mother's from Italy.
Even though Italy is my base, I still travel a lot. There are plenty of international conferences and other activities that require me to travel. Plus, I go to India a lot of the time.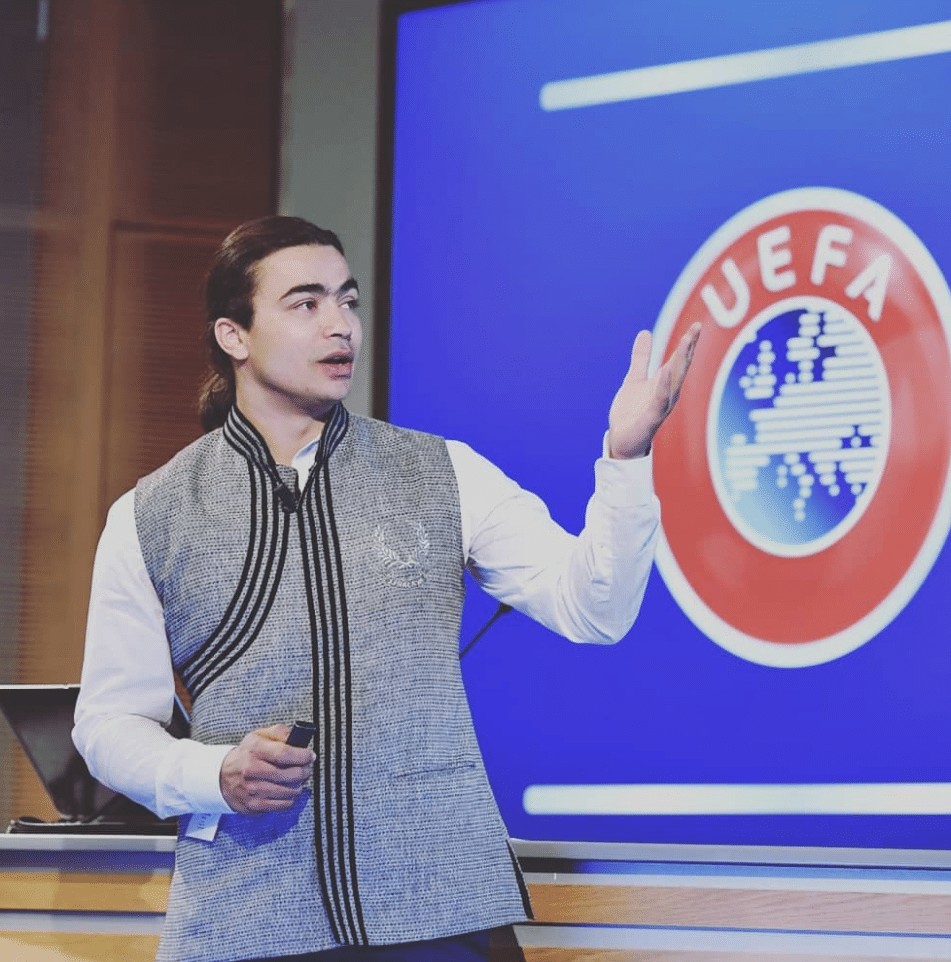 An amazing thing just happened! In June, Italy won the bid for the 2026 Winter Games. It's also known as XXV Olympic Winter Games and Milan-Cortina 2026. There's a world of possibilities on what we can do with the OAI now. I speak Italian and my nationality is Indian. There will be lots of opportunities to do meaningful work for India, especially since the Olympics are coming here in 2026.
I want to go back to your time as an Olympic athlete. What made you want to compete in luge?
It's a long story. I didn't just choose a sport and make it my goal to compete in the Olympics one day. I mean, the Olympics were nowhere near my game plan when I first started. But, I used to watch, play and follow sports.
However, I was always extremely competitive. Whatever I did, I tried to excel in it. I played a variety of sports in high school. Actually, I was in a boarding school for many years, which had a strong sports emphasis. Apart from that, being raised in the Himalayas was a bonus. Winter sports came naturally to us there.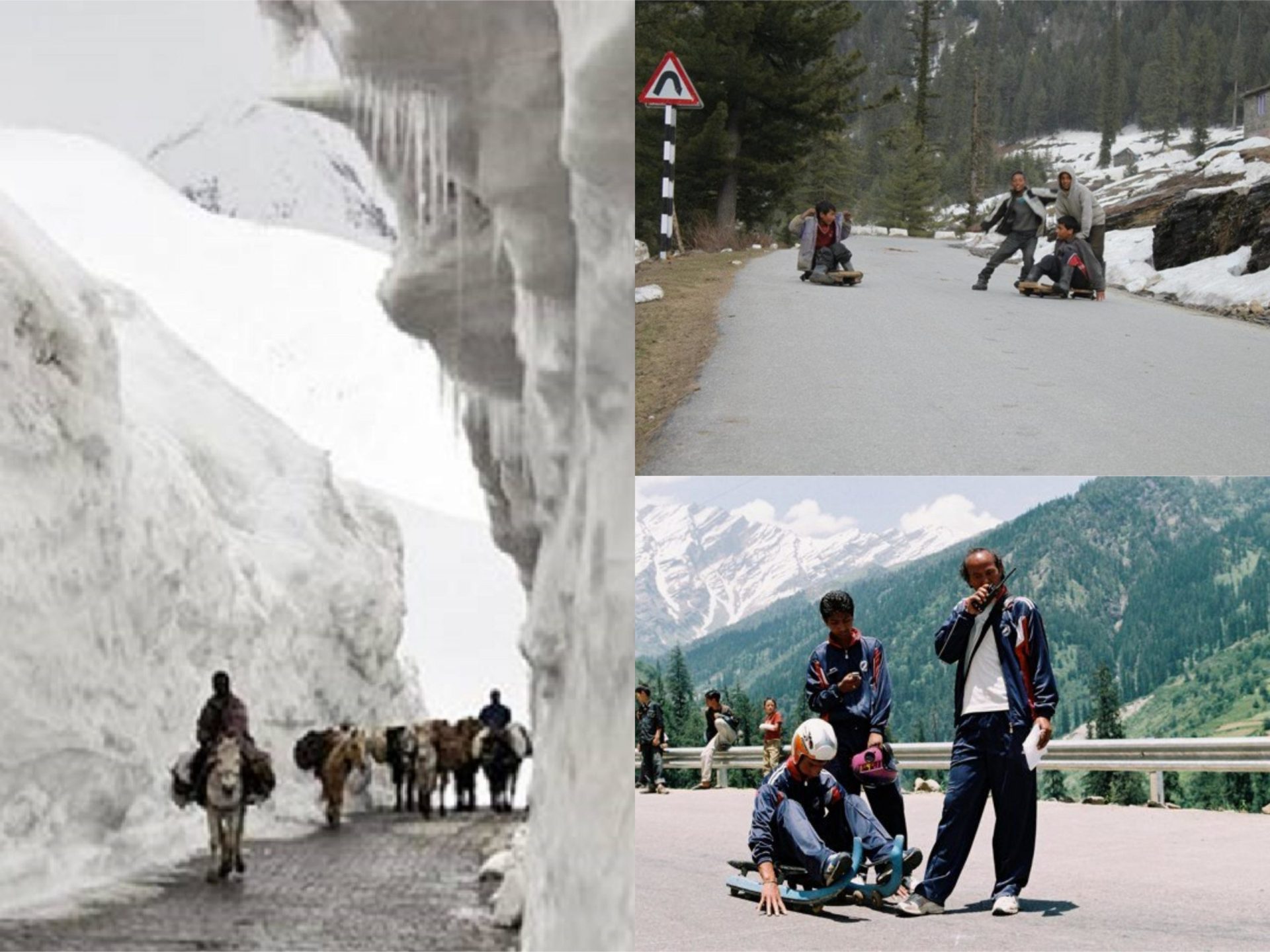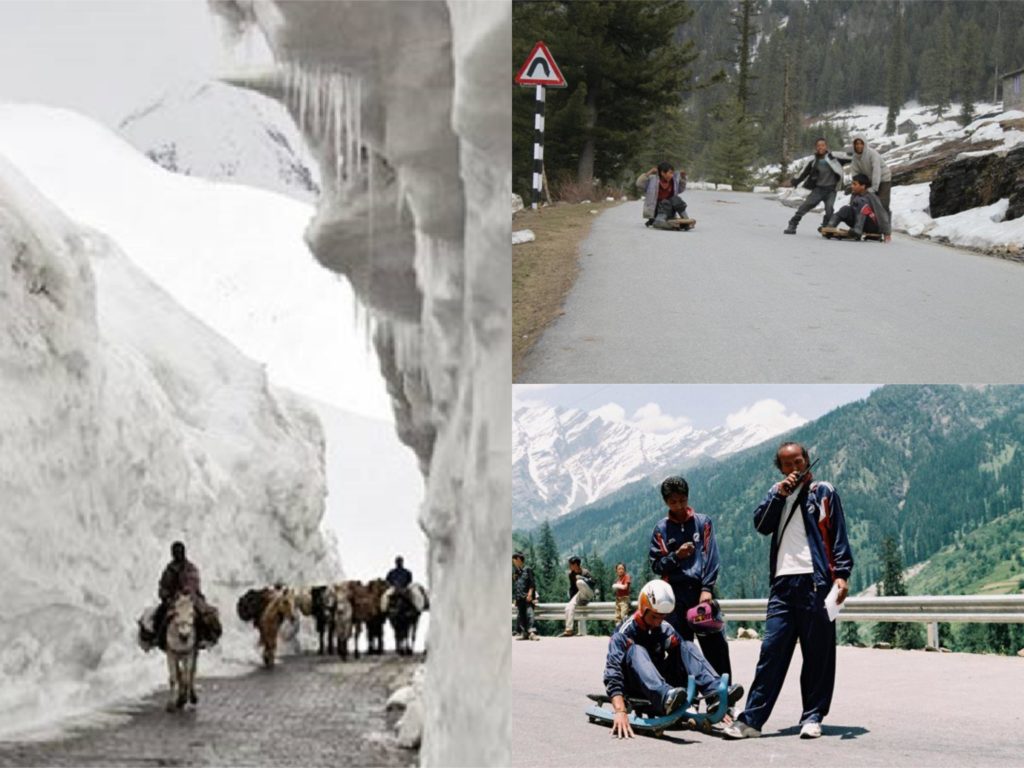 Unlike what many people might think about India, in the Himalayas, we enjoy a lot of winter and adventure sports. Even though we didn't (and still don't) have the infrastructure to have all the bells and whistles, we still played them in our own way.
"I am currently organizing our Winter Sports Symposium in Mumbai for early next year which will bring together the leaders of industry, local governments and intertnaional winter sport bodies to explore the untapped potential of the winter sports industry in India."
When I got the opportunity to participate in a talent scout camp when I was younger, I realized that I was meant for the sport. I took to it immediately and learned very quickly.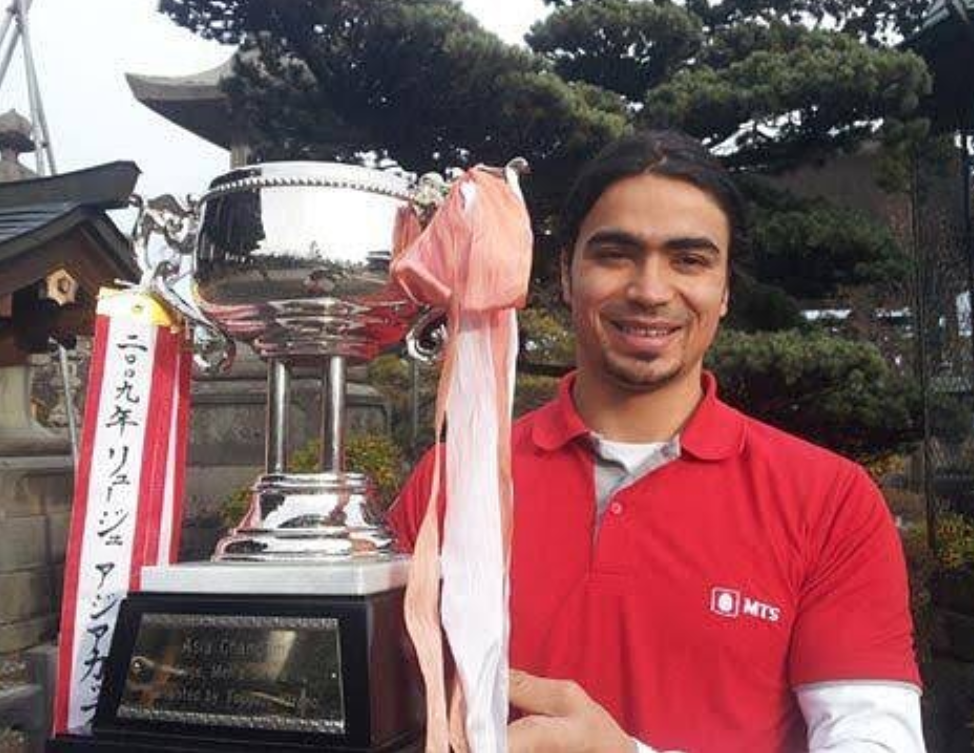 And that really broadened my horizons. I saw what real sports infrastructure was, what professional training programs are, and the difference in level in many of these sports from the reality which I was coming from, and all these countries. Then I realized that we don't do well in many sports, not because we aren't capable, but because we don't have the know-how, we don't have the facilities and we don't have the technology.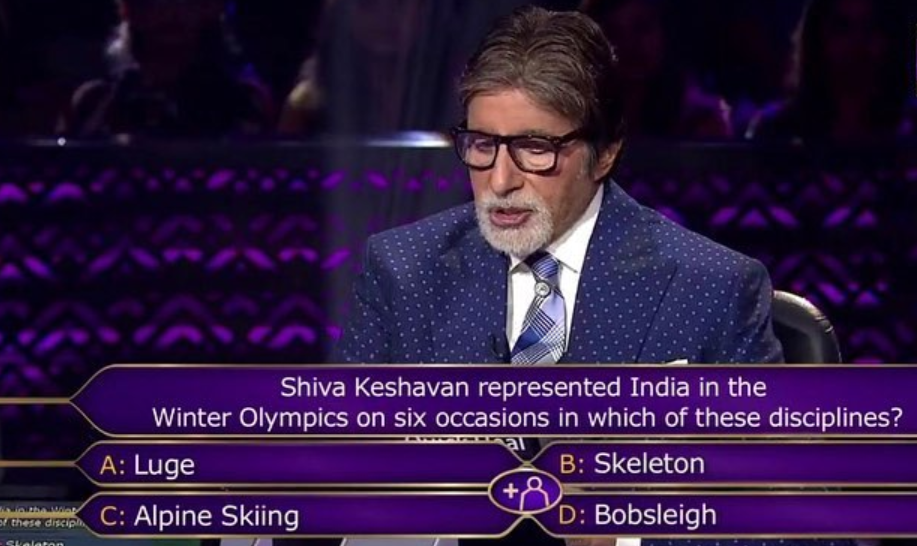 All these things are what is required to make a champion. So although many people in India used to believe that, "Oh, it could be a genetic thing. It could be, we're not meant to be doing sports", which is linked to computers or something like that. All of these myths, I mean, they all crumble, like in front of me and I knew that it's all about training and all about doing things the right way.
That is when, I wanted to prove myself internationally and to ensure that at this stage, I can keep getting better and better. I have always had a handicap for the top countries because we still do not have that level of technology, equipment and infrastructure. For example, Germany has its luge sleds made by BMW, whereas my sleds were made in my workshop out of my garage. So, just being able to be on the same platform, train with these people, see these people every day, compete to them every day. Each day I would get closer and closer, and that was what I think the biggest thrill for me was – you get to realize your own potential.
What skills have you been able to develop as a competitor that translate to the workforce?
First of all, what I always experienced is that when you don't have something, you make it yourself, so that you have that drive to start something new and to start new projects. It's not easy for everybody. You need that belief that you can do it, and you need that perseverance that no matter what, I'm going to continue at this. That is something that the sport taught me.
Every day I had to overcome all these hurdles, and that's something that translates from sport to any other sphere. Also, another really important thing that I bring to the organization is that most sport is not just a competition. There's a larger message of friendship, respect, international brotherhood, competition and, of course, self-improvement.
Sport is something that unites us. Even though in the Olympic Games, we all go and showcase our unique heritage and identity, we are all united in sport. We celebrate our uniqueness but are united in sport at the end of the day. I think that is a very strong message that we have to bring back to our society. Many people don't fully understand this full stop. Sport is an instrument for character building, helps to reinforce community and builds a national identity.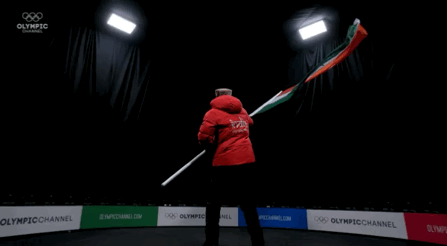 What are some challenges associated with sport in India?
When I was selected for a development camp when I was younger, I was sent to Europe for training. My horizons were opened up big time. I saw a strong sports infrastructure, professional training program and level of competitiveness. In a nutshell, there were huge differences in sport from the reality which I was coming from in India.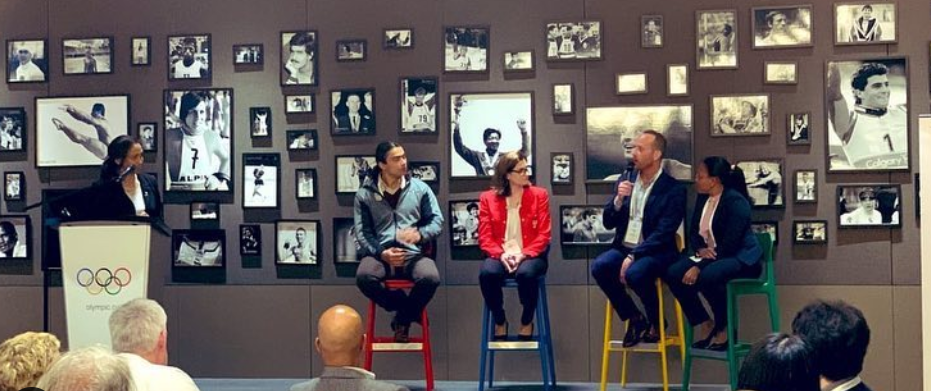 Then, I realized that we don't do well in many sports, not because we aren't capable, but because we don't have the know-how, facilities, technology, accessibility, infrastructure, and other things other countries have.
1

Lack of Infrastructure

First of all, if you don't have the infrastructure, participating in sport is difficult. Even the most popular sport in India – cricket. Many people will play what we call gully cricket. It doesn't happen in a stadium. It's run roadside. So, unless you have access to the proper sport infrastructure, participating in a meaningful way is difficult.

India is a large country. But, many sports do not have the necessary infrastructure for the people of India to practice them. In various parts of India, there are different natural resources, which I think we should be able to use more effectively. We can and should start creating infrastructure from our natural resources. For example, in the Himalayas, the highest mountain range in the world, we should be taking advantage of it for sport.
2

Administration

In many countries, sports are guaranteed by the government. But that's not quite the case in India. If you can't afford to play, your opportunity for success in sport is low. So, I think that administration is the second important barrier to sport success in India. To illustrate it as a barrier, the Sport Ministry in India needs to guarantee equal opportunity for participation in sport, irrespective of financial background and economic standing. Sport should be merit-based, not resource-based. We have a massive talent pool in India and by making sport accessible, we can make the best of our talent.

The financial part of it is very important, as many people in India will choose a career based on how they can then take care of their families, pay their bills and so on. Sport has never been a breadwinner! That's why traditionally, we have not had huge numbers of people taking part in sports.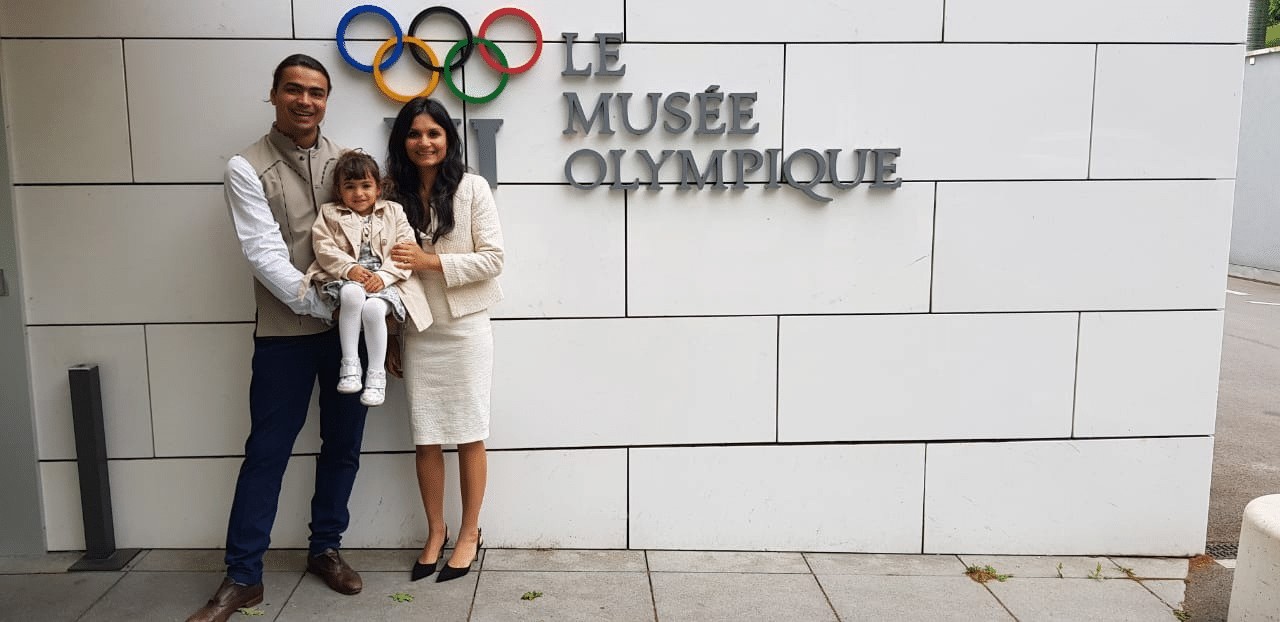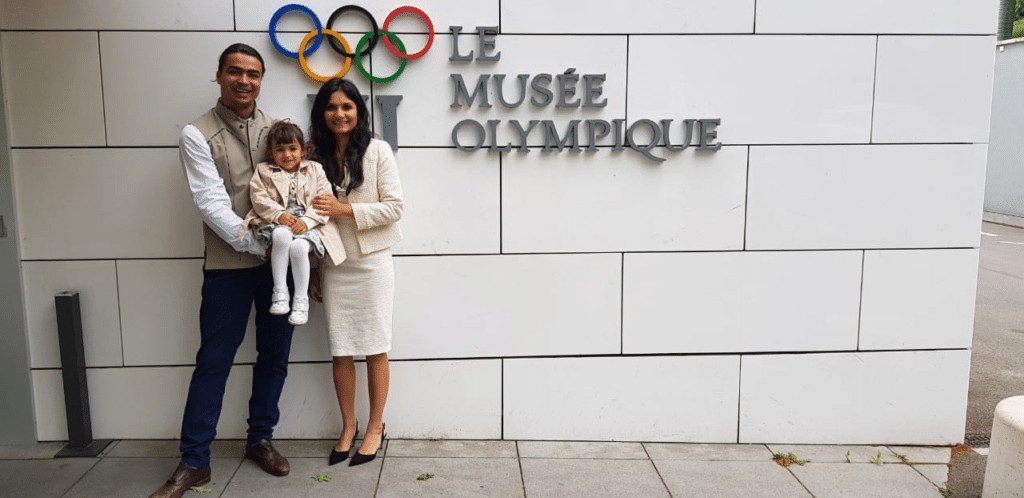 3

Technical Know-How

Technical know-how is another barrier to sport participation and success in India. Now, we are seeing a generation of strong athletes from India doing very well internationally. Before this wave of athletes, we didn't! Our coaching expertise is improving, but still has a ways to go.

It's just because that knowledge is not where it should be. The exposure to knowledge becomes another challenge that is hindering the development of sport where I believe it can and should be in India. We need to involve more former athletes. That's because they've had exposure to sport and have acquired great skills. On top of that, they know how things work internationally and can replicate that in India.
4

Motivating Children To Play Sport

When you see that somebody is being successful in one sport, all of a sudden it becomes a mainstream sport. People see themselves in that success, and they think they can replicate it when they see somebody becoming famous or rich or winning for the country.

It's always an issue to start something new because of the unknown factor, and that can be scary when you don't know what's in store for you.
"But having said that, the younger generation is extremely adventurous. So, you have a lot of new sports coming in, and I think that's reflected in the sports that are coming to the Olympic, such as climbing, surfing and skateboarding. This speaks to the adventurous nature of this generation."
Motivating children to play traditional sports is tougher. But, with role models and continuously evolving sport in India, we can motivate more children to participate in sport.
Final Thoughts From Interviewer
Shiva Keshavan may not be a household name globally, but he's certainly well-known in India. It's pretty incredible that he's the first athlete to compete in luge for India. I know most of our readers from North America will be fixated on the fact that there's such a thing as luge in India. Not only did Shiva Keshavan open our eyes to how he began his journey in luge, but he also enlightened on the issues facing sport in India.
Through the Olympians Association of India, Shiva Keshavan has begun tackling numerous issues facing former Olympians. Beyond that, he continues to be a role model for fellow athletes and the general public in India. It was truly an honour to chat with Shiva Keshavan. I wasn't sure what to expect. But I did think that a former athlete with celebrity status in his home country would be tough to talk to. It was the opposite. Talking to Shiva was natural, insightful and enlightening. He's a man with solutions and SPMA is confident that his leadership with the OAI is setting up future athletes for life success beyond sport
---
Shiva Keshavan
Interview by Mat Israelson
Posted August 22, 2019 in Industry Profiles