Why I Chose Sport Management for My Education
Do you know how when you're younger, adults always ask you what you want to be when you grow older? Well for me, I don't think I ever gave the same answer twice. Week to week I found my idea of my ideal future changing and this pattern followed me up until high school. A sport management career was mentioned.
Nearing graduation, I found myself confused like many others. "What now?" I would often think to myself. The only constant in my life had been my love for sports, but it was too late for me to commit to the training required to become a professional athlete. There goes my idea of being able to have a career in sport, right?
Sport Management Education?
That was what I believed until I reached out to a friend of mine who was enrolled in a program that seemed too good to be true. Sport Management? You're telling me that there was program out there that was designed to help get me a career in sport?
Excited, I did all of the research that I could and I decided to enroll for a winter semester. Finally, no more waiting around. I finally found the program that gave me a clear vision of what I wanted to become and I was excited for the challenge.
My Time as a SPMA Student
As I continued in my Sport Management career in 2015, I started to notice a clear pattern. This program definitely wasn't for everybody. Don't let that deter you from a future in Sports Management, but please don't enroll in this program just because you are a fan of sports. Sure, part of the reason I enrolled was my love of sports, but I also researched the program and knew what I was getting myself in to. Sport Management is a major investment of time and it is a lot of hard work. Mostly that's because Sport Management is about so much more than just sports.
Undoubtedly, Sport Management truly teaches you about business. Sure, a lot of the examples and assignments are sports oriented, but as the old saying goes, business is business.
"You learn a lot about different aspects of business, including marketing, the importance of proper branding, and financing"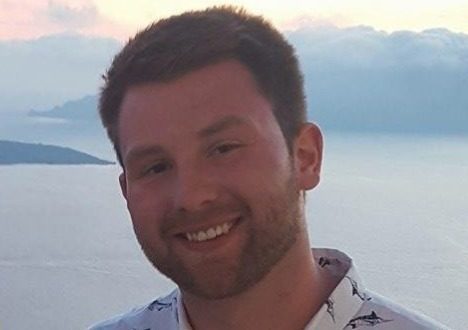 …continued
This can lead you to a future in any business-related field that you can think of, but you will have to put in the hard work to get yourself there and to make yourself stand out.
My Sport Management Career Has Begun
I currently work at Elite Sports Tours, a company that is focused on heavily impacting the future of Sport Travel. Actually, the sport travel industry was touched on in one of our previous articles found here. I will be talking about the sport tourism industry through this platform as well as my deep interest in basketball, baseball, hockey, tennis, football, and more! I look forward to bringing my knowledge of sport and industry experiences to SPMA Canada.