Tariq Sbiet is the CEO of North Pole Hoops (NPH) and National Prep Association (NPA). Both organizations have played a vital role in the development of Canadian basketball talent. If this past NBA draft was any indication, homegrown talent is becoming more and more common. A lot of the credit has to go to Tariq Sbiet and his North Pole Hoops vision. His genuine passion for the game, proclivity for discovering talent coast-to-coast and ability to engage people is admirable. It was a pleasure to chat with Tariq about managing both CEO roles, motivation to do what he does and more.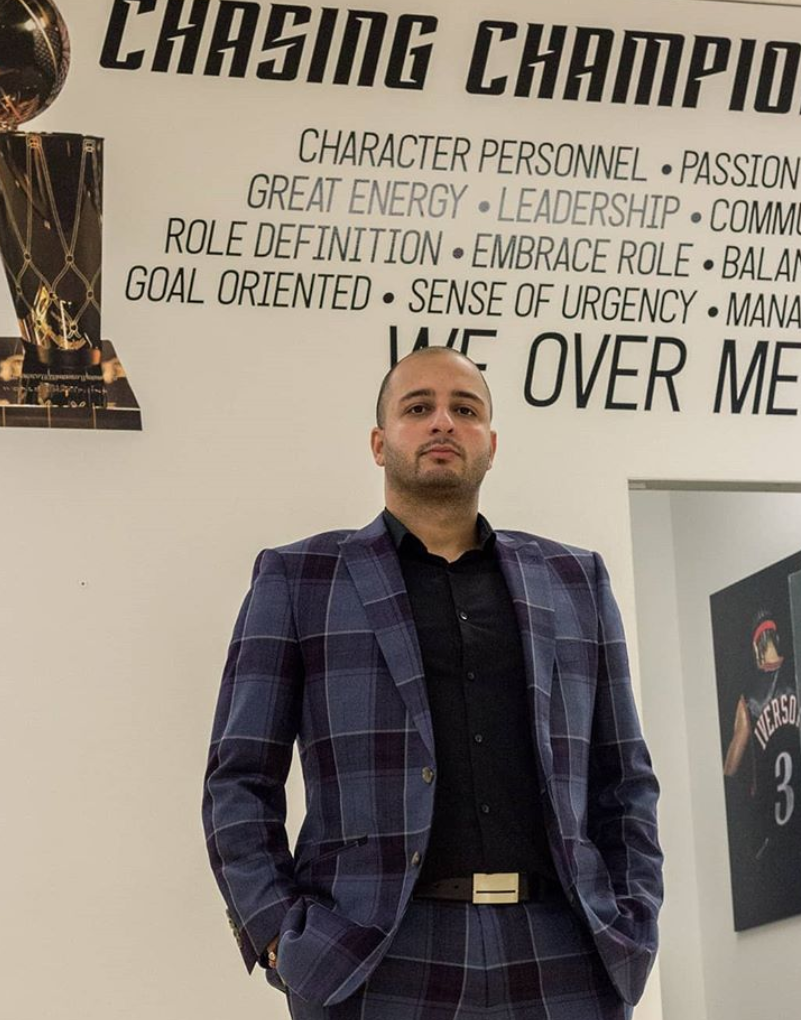 Please note: This interview was conducted via phone. Editing changes were made to make it easier to read while maintaining the essence of the interview.
Tell us about your role as the CEO of NPA & North Pole Hoops.
It's a lot of relationship building, internally and externally within our NPA and North Pole Hoops. Internally, we execute events and marketing campaigns to maximize exposure opportunities for student-athletes. To do this, we work with these departments:
Scouting
Video
Marketing
Commissioner's office (NPA)
General Manager's office (North Pole Hoops)
Externally, my role consists of relationship building in terms of the basketball community across Canada. In constantly on the phone with different people. The game is growing so quickly, so sharing our vision, letting people know what we're about, our intentions, and gaining their trust to build hoops with us. In a nutshell, my role as the CEO of NPA and North Pole Hoops consists of a lot of relationship building.
What does a regular day in the life of Tariq Sbiet as the CEO of North Pole Hoops and NPA look like? Must be packed!
I mean every day is different, that's for sure. So let's use today as an example.
I had a meeting with a college and their sport admin program coordinator today. We're working on building a relationship to incorporate some of their students into our program. We want them involved with NPA and North Pole Hoops as we feel as though they can gain wonderful experience with us.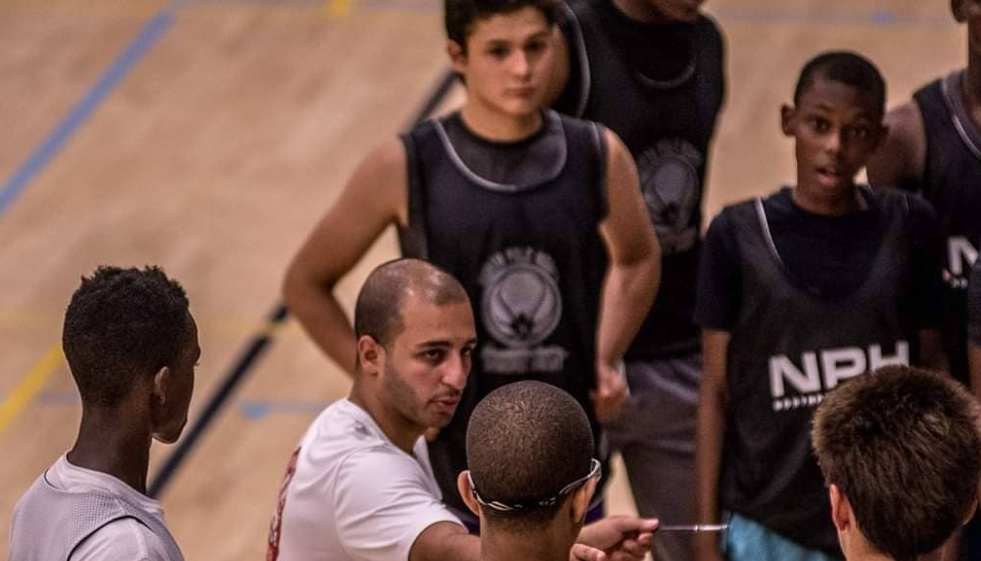 Starting the day at 9:30 to get settled in, we'll have a meeting to kind of sync up our team.
We just do a bit of sync up and make sure everybody's on the same page. From there, we get right onto completing the day's tasks.
For me, this part of the year is focused on building our base in Western Canada and Hamilton. We have our showcases coming up, we just finished our Canadian National Invitational (CNIT).
If you asked me this question about a month ago, I'd tell you I was on the phone with teams making sure they're ready to go for the CNIT.
What a regular day looks like really depends on the time of the year. I'll get onto social media I'll ensure that from a marketing standpoint, things are going well from a digital perspective.
I try to make sure I hit every aspect of the company to make sure the vision is aligned in all parts.
When did you realize you wanted to do a definite career in sports?
I came into this industry when I was young. When was around 17-18 years old, I started with a magazine called Crown Magazine.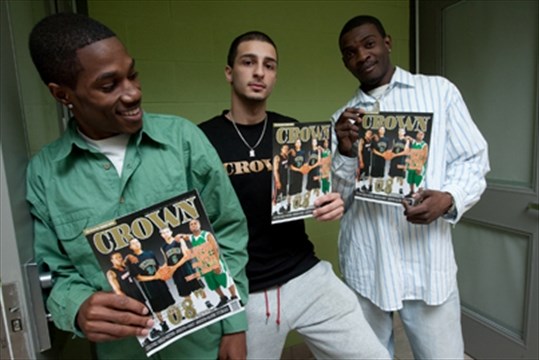 I was young when I started writing. When I started writing about basketball, it came naturally to me. That's when I knew I wanted my career to revolve around basketball. I played basketball my whole life, but it didn't work out for me due to a lack of exposure. So, I felt like I could give back to the game and help open up opportunities. Also, I've been a basketball junkie and lover of the game for a while now.
What is something people don't realize about working in the sports industry?
Sacrifices… a lot of sacrifices!
Getting a job is hard in general. Getting a job in a field that you're interested in and passionate about involves a lot of sacrifices. Many people aren't willing to make those sacrifices to pursue their dream.
When I see successful people in this industry, I know they've made the necessary sacrifices to get where they are.
Sacrifice is the price of admission as far as making it in the sports industry. There are so many people that want it, right? The big question you have to answer if you want to make it in this industry is, "How do I make myself stand out from the rest of those that want what I want?"
I was fortunate to start storytelling early because it got me involved in the sport industry by way of journalism. But, I've always had an interest in business and an entrepreneurial spirit.
It wasn't up until maybe year 5, where I started to really realize that there are skills that are translating, like writing a story, marketing an event, products or players.
It's really telling the story regardless, but it's also making it exciting, you're building engagement to that story, or that product or whatever the case may be.
So, it's been interesting to see how it organically happens. I don't have a marketing background school-wise, but through the experiences starting two businesses is where it came together for me.
What was the biggest challenge getting North Pole Hoops & NPA up and running?
There were a lot of challenges at first. One that stands out the most is getting people to believe in what we are trying to do. They need to believe that there's talent all over Canada, not just Toronto. We have unbelievable talent coast to coast.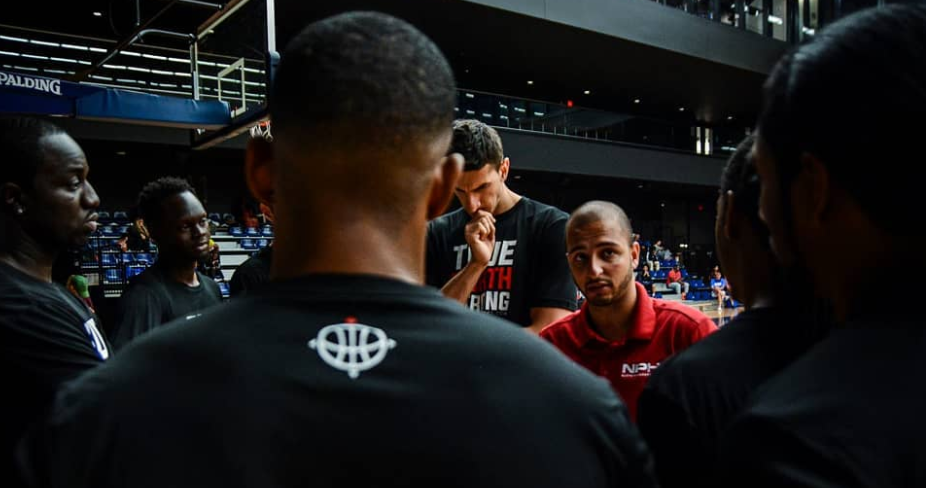 Believing that there is a viable industry here and an incredibly bright future.
It was a challenge to convince people! But, it's finally taking shape. There are more players coming in now, but it's been such a long time coming.
Another challenge for me was overcoming the notion that I didn't play basketball in the NCAA or NBA.
To build that credibility was a challenge. I had to do a lot of convincing that, "Hey, we can help you get to the next level. Whether my brother and I are faces of the company or that heavily invested in the community, we need to get people to believe that, we can help you get to the NCAA, even though we haven't played there."
How'd you gain such outstanding credibility and overcome that challenge so well?
Hard work has earned us our credibility. I don't think you can find anybody that has traveled around the country finding talent more than we have. The mileage on the road or in the air, and the time in the gym… That builds credibility. That's why we live by the term "Game Speaks" and we try to inspire our followers to let their game speak, whether as a young basketball talent or in everyday life, regardless of industry.
Because we've watched the trend of these players for 10 years. We've observed and studied patterns in Canadian basketball and built a ton of relationships over the years. We have great people working for North Pole Hoops and NPA with extensive skill development acumen. I may not be an NCAA or NBA player, but our staff is incredible. The strength is in our network and ability to be passionate about getting kids names out there.
Have you ever thought about giving up?
There were times I thought the grass would be greener on the other side and thinking about what would I be doing if I wasn't doing this. There is a lot of sacrificing that goes into making it in this industry.
But then I also think about, how deeply invested we are into this. We get a lot of reassurance from the people that we work with within the community. Also, we have tremendous success stories, whether it's Jamal Murray or Nickiel Alexander Walker. To see those kids reach the highest levels is motivating and rewarding. There are more success stories coming and that excites us.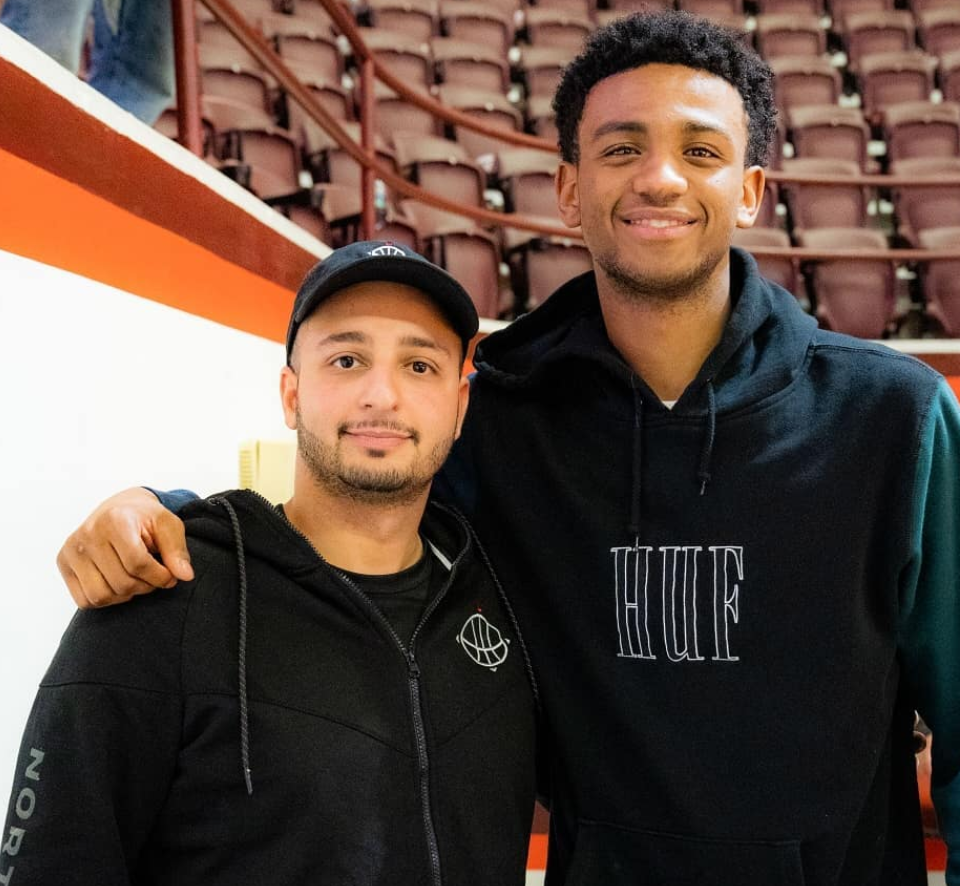 But definitely, we've had moments of doubt. I think that's natural. Everybody has moments where they think twice about their long term future. I've had a lot of employees come to me and ask what's next for me with NPA and North Pole Hoops. Being the CEO of North Pole Hoops and NPA is rewarding and I love it.
You've got to consistently evolve and get better at what you do. That's the mindset we approach it with and it translates down the company.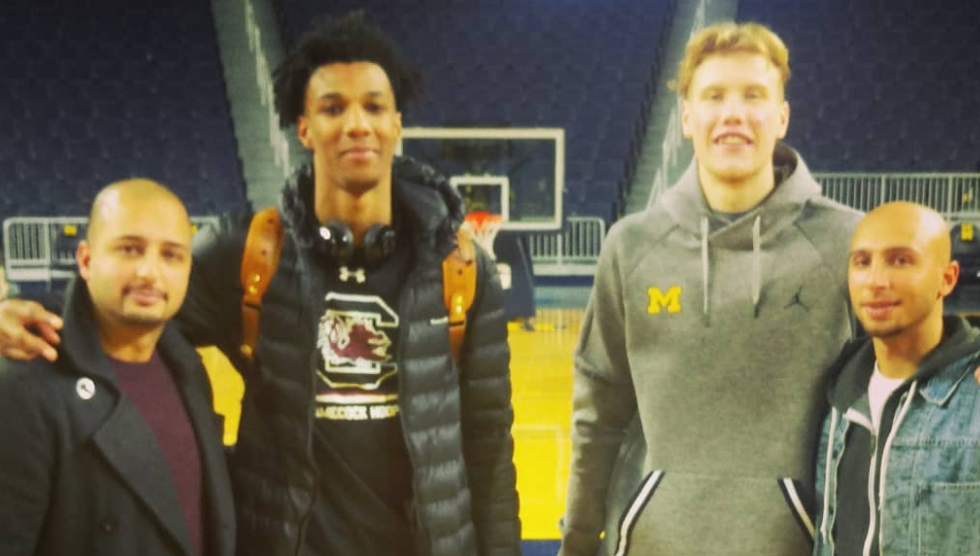 Who or what has the biggest impact on your career choice?
My brother Elias. Before we started North Pole Hoops, I asked him like, "Hey, you want to do this?" And without a sliver of hesitation, he said, "Yes." Originally, he wanted to be a teacher. But, we talked about being in basketball and helping kids get the exposure they needed. He was all over it and we shared that same passion. Without his validation, I don't think I would have moved forward in it. Or at least not to the same level North Pole Hoops and NPA have reached. He's been with me since day one.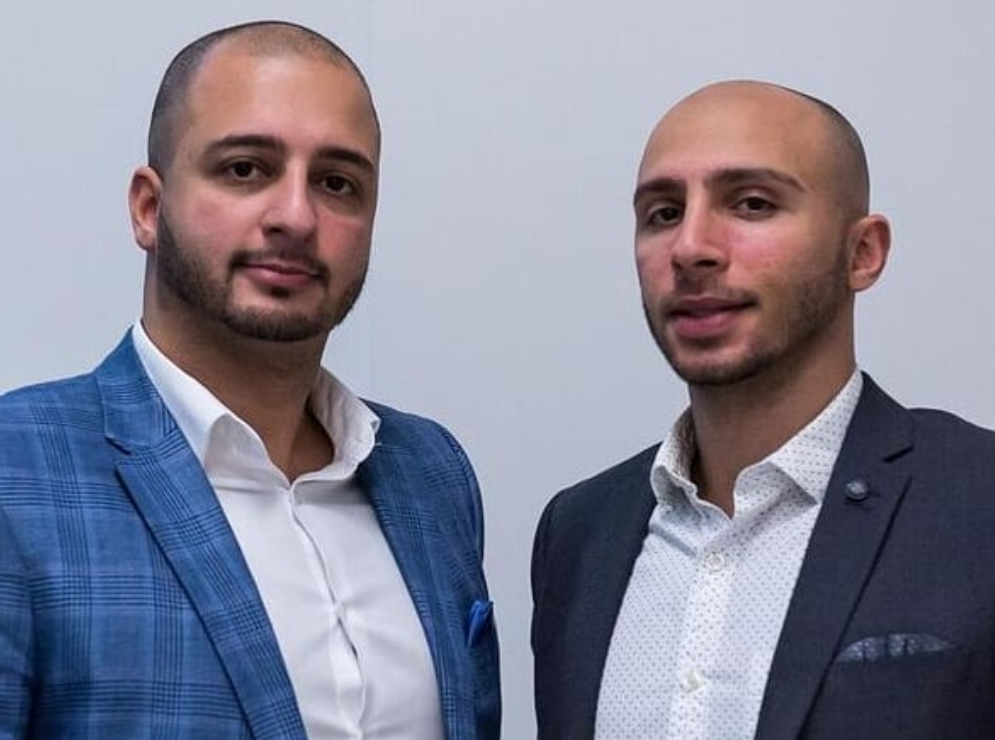 What is your vision at the end of the day with North Pole Hoops and NPA?
It's evolved year to year and right now it's becoming global in nature. Whether it be our showcases, tournaments, leagues, and coverage; we are gaining exposure. We relish it because we want to be able to show people what we can do for youth globally.
Right now, Canada is one of the hottest basketball countries in the world, and a lot of people around the world look to us for guidance and leadership as far as getting kids to a certain level. Whether it is a kid from India, China, Caribbean, we are hearing from people around the world. There are a lot of opportunities globally and we are starting to see some of that. It's a new challenge, but one that is taking North Pole Hoops global. We've done a lot in Canada and a lot of different cities coast to coast for many years now. So, taking advantage of some of that global exposure is something I envision for us.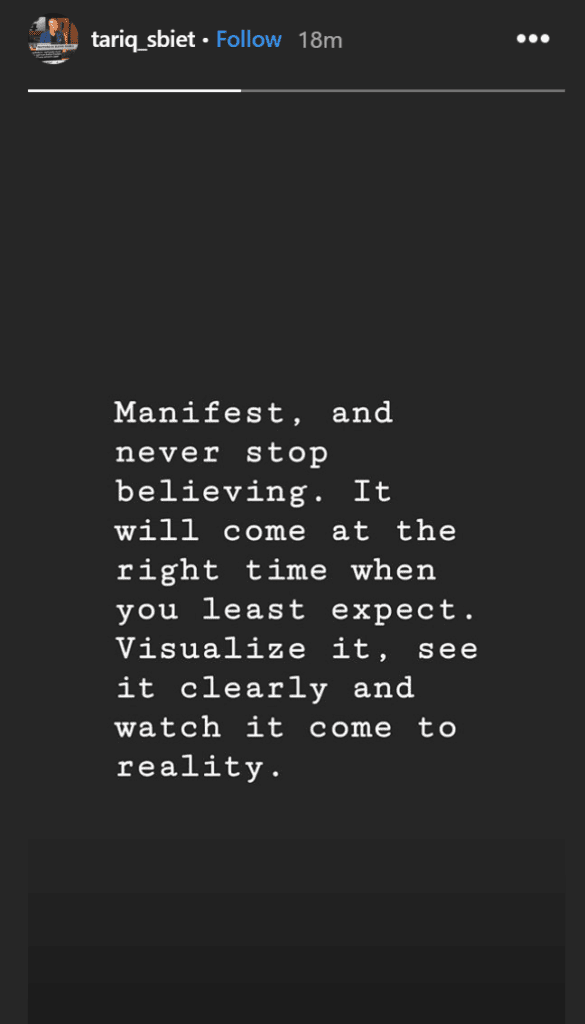 ---
Tariq Sbiet
Interview by Sam Bougha
Posted August 13, 2019 in Your Career in Sport