Durham Bulls Marketing Coordinator Emily Almond suggested we interview Anastasia Meenach back in July. And boy, are we ever glad we did! Emily saw some of Anastasia's amazing work as the Social Media Coordinator of the Gwinnett Stripers. The Stripers are the Triple-A affiliate of the Atlanta Braves baseball club.
In late April, Anastasia left that role and became the Director of Marketing for the USA Patriots.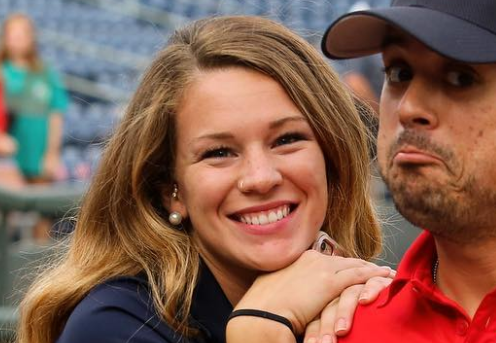 What are the USA Patriots?
The USA Patriots are formally known as the Wounded Warrior Amputee Softball Team (WWAST). They are 501(c)(3) non-profit organization. It is a team composed of United States veterans that have limb loss. They are a softball team that travels the country playing able-bodied teams.
UPDATE: Last night (August 5, 2019), Anastasia announced via LinkedIn that she's leaving her role as Director of Marketing with the USA Patriots, for a non-sport related role. She's headed to the University of North Carolina Wilmington to become their Social Media Specialist. Her work will occur within their Division for University Advancement and Alumni Association.
More on Anastasia's Career Shift
Keep in mind, this interview was done on July 24, prior to leaving USA Patriots. Even though Anatasia announced she's headed for a non-sport related job, this is an excellent read. After reading our chat, you'll notice how her social media prowess is beyond this world incredible. She'll certainly bring that with her to UNCW. It proves that a career in sport may not always stay the course. But our bet is that at some point, Anatasia will work in sport again full-time. In her recent LinkedIn post, she writes, "I plan on staying on with the team [USA Patriots] as a volunteer and am so grateful for my time with the team."

Without giving too much away, we have a feature coming out later this week on a Minor League Baseball executive. That executive started in sport and ventured out too, only to come full circle back into the sport industry. Even though Anastasia is destined for the sport industry, we know she will thrive in her role with the UNCW.
Anastasia is an energetic, positive, bright, and inspirational leader in the sport industry and beyond. About a week before she left the organization, we chatted with Anastasia about her role with the USA Patriots. We also reflected on her time with the Gwinnett Stripers. Anastasia also talked about her Sport Management education and gives excellent advice to aspiring sport industry professionals.
---
Tell us about your current role as Director of Marketing for USA Patriot.
*This conversation with Anatasia Meenach took place when she was still the Director of Marketing for the USA Patriots on July 24.*
Previously, marketing responsibilities at USA Patriots were handled by an independent agency. So, I am actually the first Director of Marketing working for USA Patriots. And I've been in this role for about a month now.
Lately, I've been compiling marketing material for us. That includes making flyers and templates that we can use to inform people about what we do. For instance, I've been pulling videos from all the places we've been featured in the past.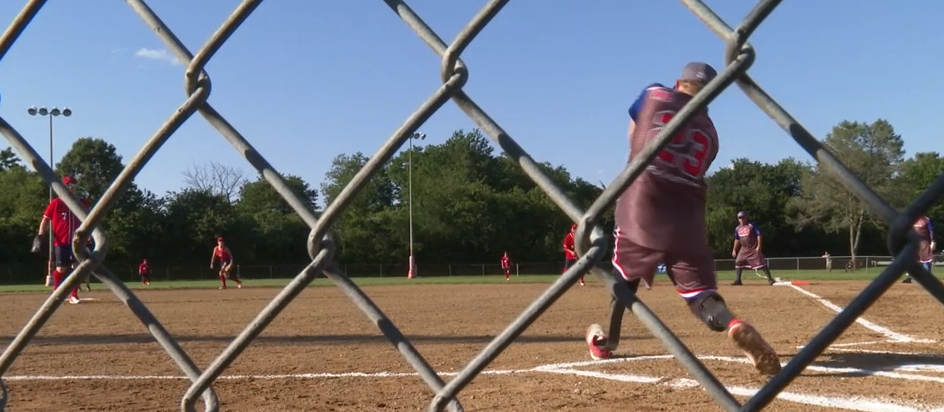 A couple of weeks ago, we were in Long Island to play a softball game against local celebrities. One of the players on the opposing team is a member of the New York Islanders. So, the Islanders came to the game and did a feature on us.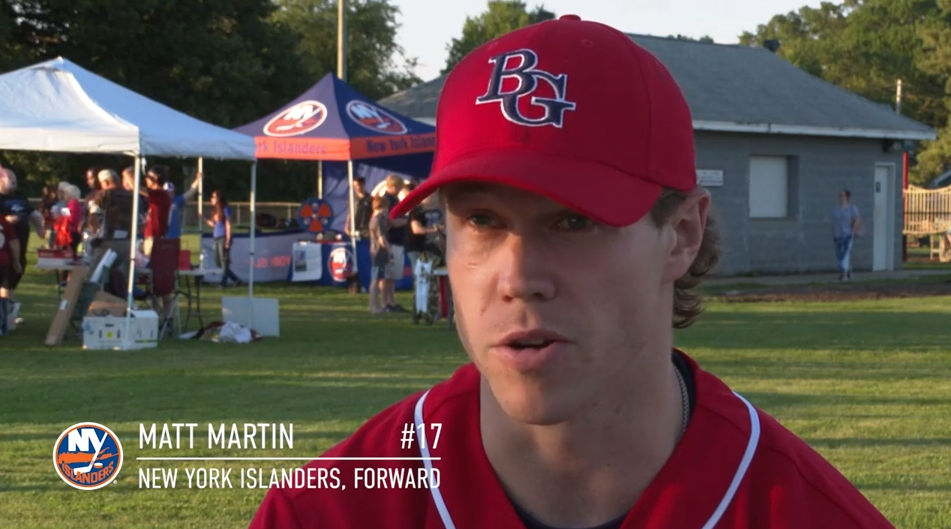 My biggest project is to get a harness on our social media marketing because we can reach so many more people online to raise more money for our annual Kids Camp.
Tell us about your time with the Gwinnett Stripers. How has your role as Social Media Coordinator there, helped you so far with the USA Patriots.
Rebranding
The Gwinnett Stripers underwent a rebrand in December 2017. It was much more than a name change from the Gwinnett Braves to the Gwinnett Stripers. The rebrand was something I handled via social media by composing and presenting our new identity to the same fan base.

The USA Patriots recently underwent a rebrand too. They were previously known as the Wounded Warrior Amputee Softball Team (WWAST). So, I've been updating our social media profiles to reflect that, including our name, handles and logos. This is much needed to ensure our followers, community partners and sponsors are well-aware of our assets.
Establishing Social Media Presence
I was the first-ever full-time social media hire for the Gwinnett Stripers (back then called the Braves). Here's a small taste of what I've learned from that experience.
Establishing social media presence from the bottom up
Using analytics to track and measure progress
Gaining buy-in for and working within a social media advertising budget
Developing social media strategies
Collaborating with many departments
Achieving overall organizational goals through social media
Implementing Social Media Steps
Increasing awareness is step number one for a rebrand.
"Every time that I've been hired, I've been the first person in the role. So, it is important to start pumping things out on social media as soon as possible to create awareness. That way the public knows who we are."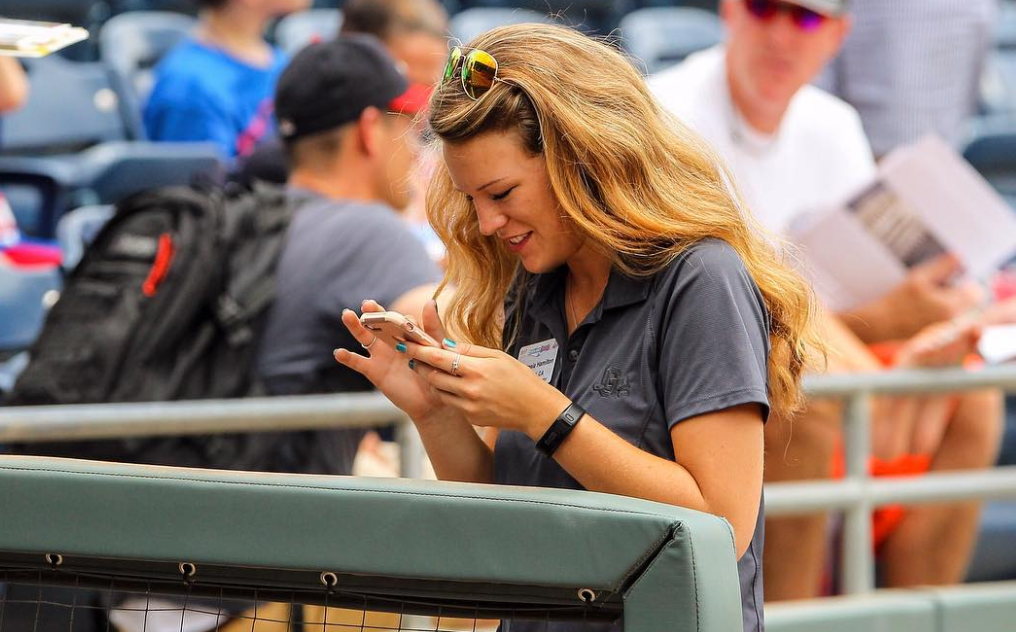 Then, I know how to take social media from awareness to engagement. When we convert the steps, we're able to bring in revenue.
That's the approach that I took to establish social media presence with the Gwinnett Stripers and as PR and Marketing Coordinator at Old Dominion University.
Those steps are just the beginning of what I plan to do with the USA Patriots.
Do you have a favourite post that you're willing to share with us?
I have quite a few posts, themes and strategies that I really enjoyed. But I've got to admit some of my favourite posts were with the Gwinnett Stripers.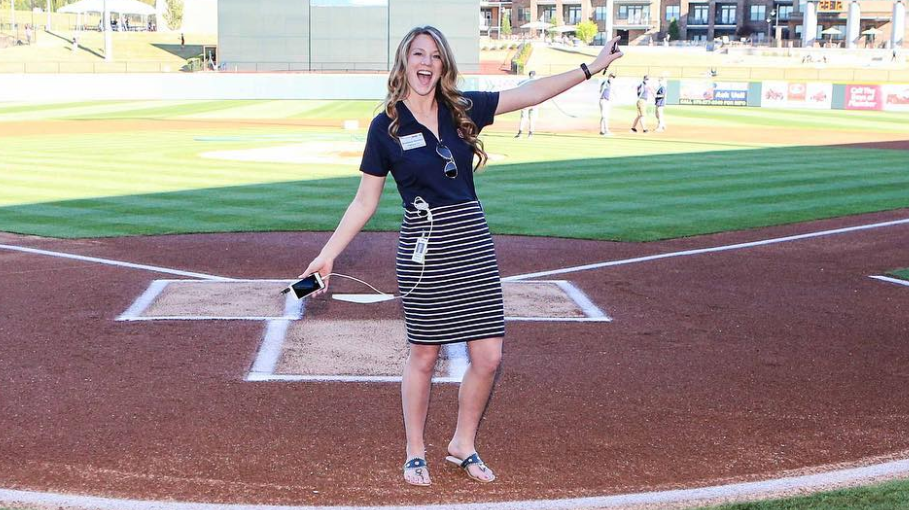 I especially enjoyed when a player got called up to the big leagues. That was just such a cool thing to be around.
My first big, yet lightest moments happened in my first year with the Stripers (we were called the Gwinnett Braves then). One of our prized pitchers, Sean Newcomb was recently called up to the big leagues. We were home and the guys were watching the major league team (the Atlanta Braves) on our video board during batting practice. The team was watching Sean Newcomb pitch.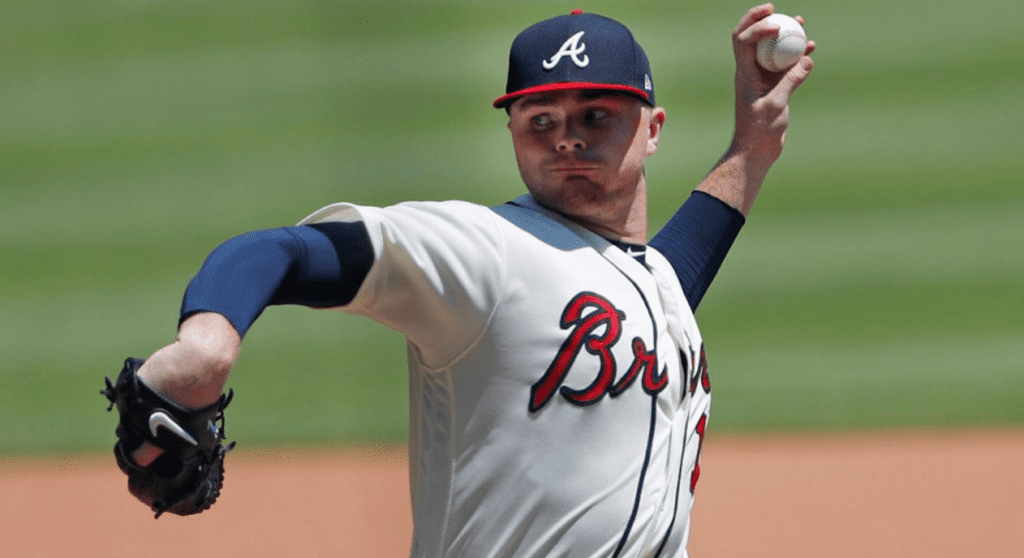 Part of my routine as the Social Media Coordinator was to leave my office, head down to batting practice and capture pictures and videos of it.
So, I was on my way down to the field and Sean Newcomb was pitching with the Braves on the video board. It was quite a scene. Our players were there cheering him on, from the field while he was on the big screen.
I captured that moment with my camera and posted it on social media. Fox Sports South picked it up and put it on their broadcast. Kelsey Wingert, the reporter, was talking about it. That was pretty cool to me. It was probably my first moment that went viral. So definitely, that's one of the biggest moments that stand out to me.
Tell us how your Sport Management degree has helped you to work in the industry.
It's helped me so much. I have always known that I wanted to work in sport. I went to college with the intention of being a high school athletic director. To be more involved in my university's Sport Management program, I joined different clubs and a rec team. I found out I could volunteer with the athletic marketing department too. So, I did. And that is what set off my career.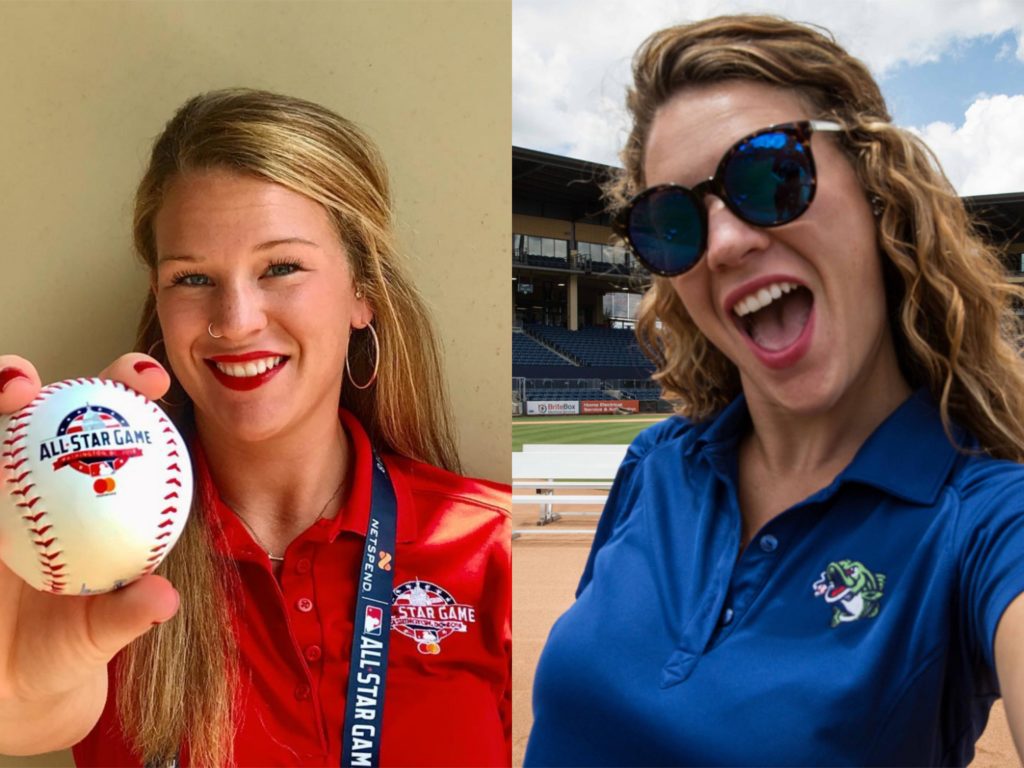 I was going to double minor in Communications with a certification in Journalism and Marketing. In the end, I didn't go down that route. My boss told me if I graduated early I could get a job with the university. So, I took their advice and got a job with my alma mater.
By being a student in a Sport Management program, I had multiple opportunities to be involved with the athletic department. Also, I had to do an internship. That internship is how I got my job at the university. This allowed me to gain experience working on social media.
All in all, being a Sport Management student was phenomenal. I don't think I'd be where I am today had I not pursued a degree in it.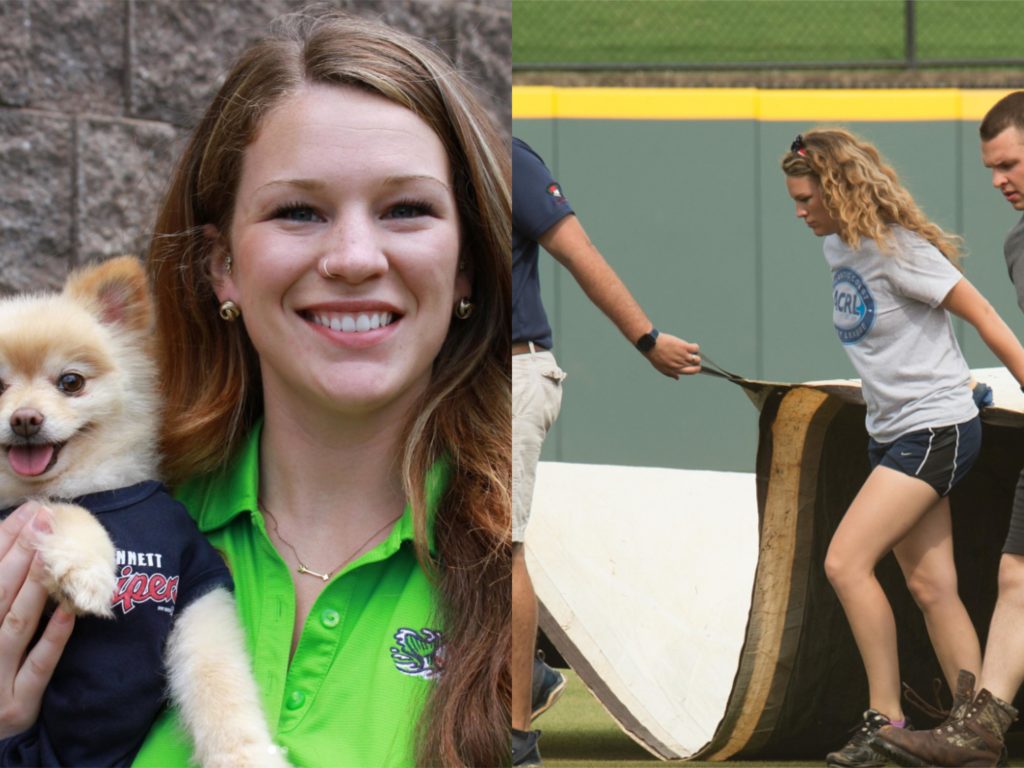 What are three main areas of personal development aspiring sport professionals should focus on?
1

Experience

Ultimately nobody is going to hire you without experience. I think experience is more important than education. Experience can be gained through work or by volunteering. Even if you're working full-time and putting yourself through college or university, you can volunteer in tournaments. A lot of tournaments take place on weekends, so why not?
"Same thing with spring break. Don't go on a cruise with your friends! Stay home and run the basketball conference tournament. At Christmas break, Thanksgiving, all those breaks, this is your time to shine in sport. They are great times to get involved for a short period of time in sport."
I think it's also important when selecting a school to study Sport Management, that you pick one that has an internship already built into it. Especially if you are trying to put yourself through school and you're not going to have a lot of time for extra-curricular activities.
I think any way you can get experience is great, even if it's helping your former high school. People need to know that you have worked the hours, done grunt work and that you understand what the commitment required to work in sport is.
From a hiring perspective, you just can't see that from aspiring sport professionals in a degree alone.
2

Flexibility

Working in sport, there are just so many unknowns. If you play an outdoor sport, you have to deal with the weather. Indoor or outdoor, you may have technical difficulties. So, I think it's so important for people to be flexible in this industry. I see a lot of young professionals come in and think there's only one way to get from point A to point B, and that's what they're going to do.

In the real world, it's not that easy! They're going to give up on their dream of working in sports because they only see one way to get there. I think flexibility is hard for people to obtain. And it's not really something you can study and learn. Instead, you have to learn to let go of being rigid and just let things take you where they will.
3

Willingness To Grow

Always be willing to learn and to grow. It's very easy to get complacent in sport. We work a lot of hours. Once you get to a place of contentment, it's easy to just stop trying.
"Simply put, contentment won't get you far in the sport industry. There's going to be somebody coming up behind you who's going to work harder (and possibly) cheaper than you. It's important that you are engaging in industry conversations, continuing to grow your network and pursue more professional development opportunities. "
You could take a class here or there, an online webinar or teach yourself through YouTube tutorials to gain a new skill. Staying stagnant is not an option if working in sport is something you want to do.
Who else you think we should interview next for SPMA?
1

Val Persinger

Val Persinger was previously the Vice President of Media & Events at the ECHL. But she just got a new role with the Rapid City Rush as the Vice President of Business Development. I think she would offer an interesting perspective.
2

Victoria McBride

She works for the Chick-fil-A Peach Bowl. She previously worked for the Green Bay Packers and North Carolina State football. I think she would offer an interesting perspective too and has diverse experiences in sport to share.
3

Melanie Newman

She works for the Salem Red Sox. She is the media director and play-by-play for the team. Her and Suzie Cool are the first two women in minor league baseball to call games together.
---
Anastasia Meenach
Interview by David Minor
Posted August 6, 2019 in Industry Profiles