After featuring Michelle Biskup, we knew we had to get in touch with Josh Knoester ASAP. Hearing from Michelle about how Josh volunteered at the introductory press conference to announce the River Lions coming to Niagara piqued our interest. What's more is that shortly after the PC, he became the first ever employee of the Niagara River Lions. So clearly Josh possesses a go-getting trait that's exactly what sport professionals need. I had the pleasure of sitting down with Josh to ask him questions. Questions were about his current role as the Vice President of League Operations with the Canadian Elite Basketball League (CEBL),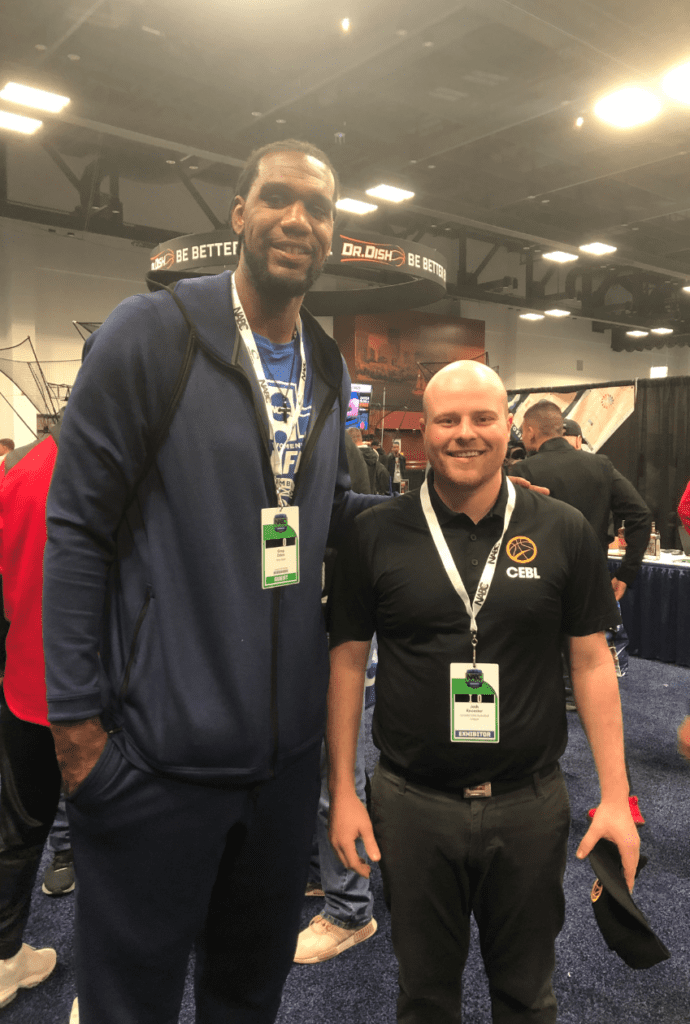 Tell us about your role as the Vice President of League Operations at the CEBL
First off, the Vice President of League Operations oversees the basketball and business side of the CEBL. So on any given day, I could be overseeing ticketing, sponsorship and merchandise sales. At the same time, I may be monitoring and enforcing league rules, regulations and bylaws.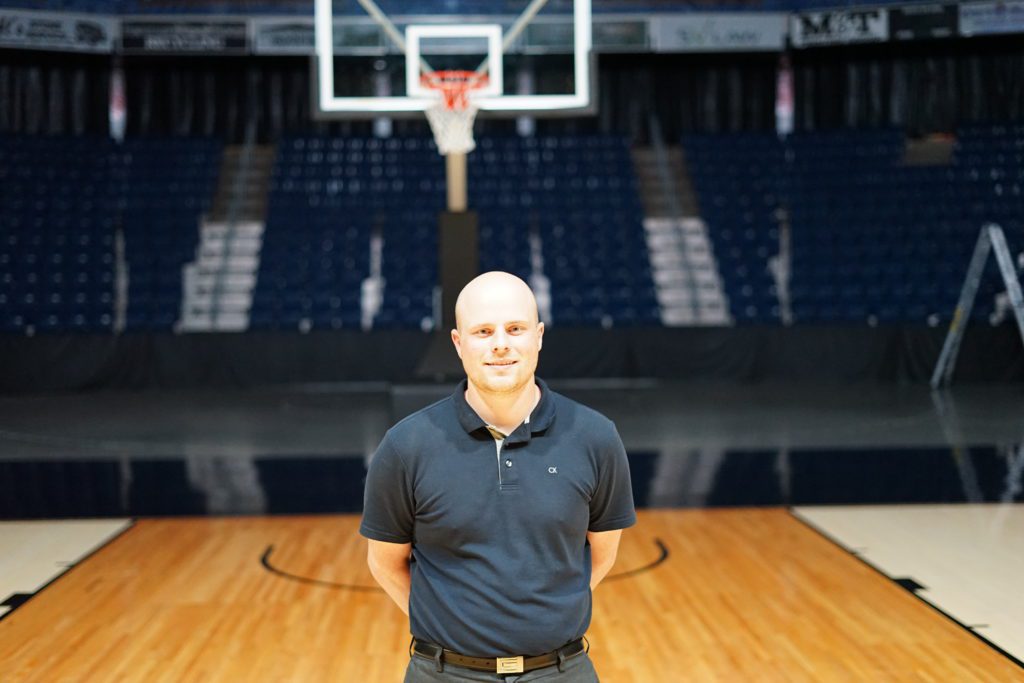 I get to deal with a lot of different people with varying interest and focus areas. From players to head coaches to account executives, I get to interact with everyone in the league. It's quite a cool, all-encompassing role. Here's a little breakdown of approximate staffing numbers in the CEBL:
56 full-time employees
15 contract employees
200 game day employees
plenty of volunteers and interns
One of the best parts of being Vice President of League Operations is that I am able to interact with them daily.
A typical day is hard to describe because I don't think there's one day that's too similar to the next. In sport, you have to be ready for long and somewhat strange working hours. For instance, I was on the phone with a coach and general manager in the middle of the night yesterday. So I think that's the one thing I would caution people on. If you're looking for 9 to 5 work, working in sport is not for you. But it's a lot of fun. My love and passion for sport gets to shine.
"You're going to pretty much throw your life at, especially in a startup organization like the CEBL. But, we have a lot of fun doing it. It's really a passion driven a role I would say for me."
Tell us how you credit your education in Sport Management to your role as the Vice President of League Operations.
The Sport Management education I received was great, especially because they pushed you to network. The professors pushed me to learn to think outside the box. To be able to come up with solutions that aren't "textbook" is something that the program fostered in me. In my role as the Vice President of League Operations, there are times that outside the box thinking is required. Also, they pushed us to create our own pathway to success in this industry.
Further, I credit my education in Sport Management for teaching me some of the essential industry skills. For instance, when it comes to networking and communicating effectively with staff members.
The program I was in had the option to do an internship in the last year. I took that option, which further helped me to hone essential sport industry skills.
What are three favourite aspects of being the VP of League Operations?
First and foremost, dealing with such a diverse group of people is awesome. Our league has a lot of diversity. We have unique individuals, with their own skillsets. At the same time, we have people of varied ages, genders, and educational backgrounds. This is one aspect of my role that I appreciate. Being able to work with such diversity helps me to learn something new every day.
Secondly, I get to work with those at the very top of the CEBL. Mike Morreale is our Commissioner and Chief Operating Officer. Meanwhile, Lee Genier is the President and Chief Operating Officer for Western Operations. They are both incredible individuals and I thoroughly enjoy working with them. Not to mention, they are extremely fun to work with!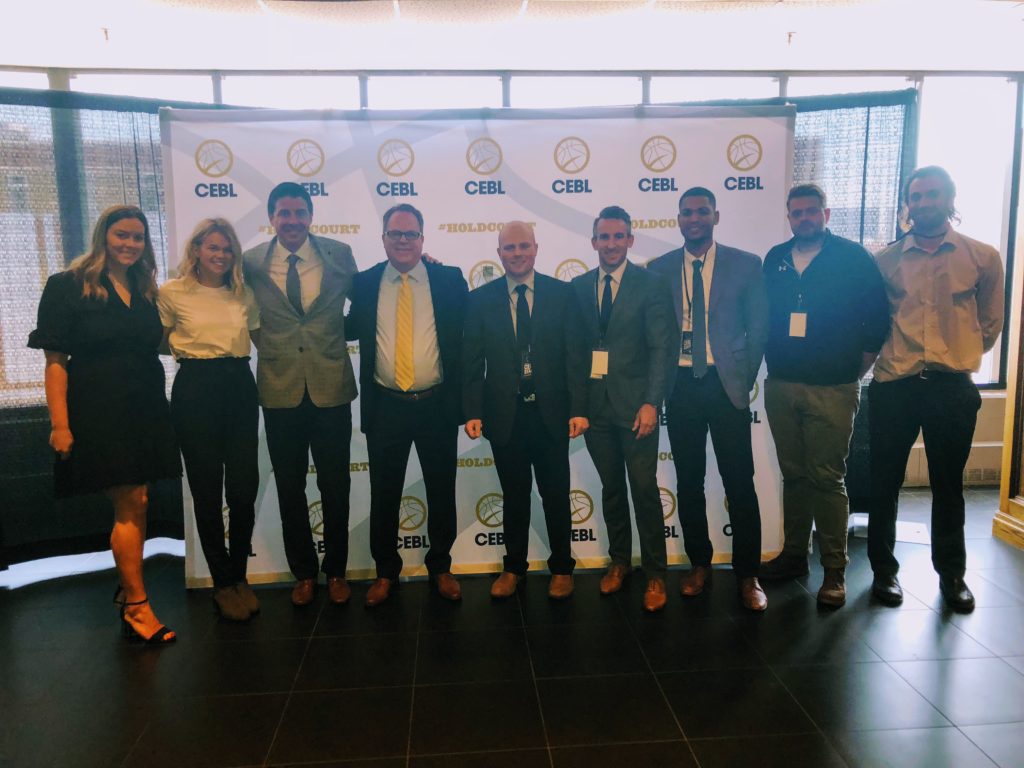 Thirdly, being able to be part of this league's growth from the very beginning is wonderful. I've been associated with the CEBL from the star.
So starting as first employee with the Niagara River Lions to now being VP of League Operations is a dream. I've seen where the league started, where it is now and where we are going with it. Being able to track the progress and be part of it is special.
When I was first hired by the CEBL, my role was the Head of Operations. But the title was changed over the years. So I was Director of League Operations when I started 3 years ago. 6 months or so later, my title was changed slightly to fit my responsibilities a bit better.
What is the most difficult part about being the VP of League Operations?
That's a tricky question. I truly love what I do in my role as the VP of League Operations.
But the nature of my role is league operations. So if people are talking to me, they probably need something done for them. I think having to have answers at all times for people, in a timely manner, can be a little difficult. Not always is the answer easy and readily available.
Another hard part about the role is having people that don't like you at all times. You can't please everyone always. We, of course, try out absolute best, but sometimes it's not possible to accommodate requests. I find a balance and connect with people. A large part of that is being open and transparent with others. So giving them an understanding of why we can or cannot do certain things is important to me.
But again, a hard part is getting everyone to understand budgetary constraints,
Tell us tools you need to succeed in the sport industry.
1

Communication Skills

Written and verbal communication skills to kind of get your name in the right pile.
2

Open-Mindedness

Open minded early on. I don't think it's best to tunnel focus your attention on one job within the sport industry. Casting a wide net is key.

You hear a lot of people graduating from sport management programs say things like, "I want to go into marketing." That's a wide net. So it's a good start. But what does that mean? Do you want to be an account manager? Director of marketing? Head of communications? Casting a wide net is key and answering specifics within it.
3

Removing Fear of Sales!

I understand why aspiring sport professionals don't want to get in sales. But getting into sales for a sport organization is a fairly easy way to start in the industry. It does not have to be the final place you end up making a career out of. But starting in a sport organization in sales will likely get you recognized! Being willing to get into and then showing off your skills in sales can propel you to the top of a sport organization at some point.
4

Tenacity

The understanding that working in sport isn't easy. There's a lot of hard work involved. Especially early on in your career, saying no to a reasonable task, should not be an option.
5

Networking

Networking, especially early on in your sport career, is paramount. Building relationships go hand in hand with networking. If you work hard and leave a lasting impression on others, people are going to call you for jobs, not the other way around. In a nutshell, that's how things work in the sport industry.
Can you list a few industry professionals that you think we should feature on SPMA next?
1

Mike Morreale

Mike is the Commissioner and CEO of the CEBL. He has a really cool story. Mike played professional football in the Canadian Football League (CFL) earlier on in his career. He was also the head of the Canadian Football League Players' Association (CFLPA) president at one point. Now he's heading up our basketball league. And sometimes you'll see him on TV as a commentator. So talking to him would be really interesting.
2

John Lashway

John is the President of the Hamilton team and EVP, Strategy and Communications for the CEBL. Given that the Toronto Raptors just won the NBA Championship, he'd be interesting to talk to. He used to have an executive role with MLSE and played a big role in bringing the Raptors to Toronto.
3

Dylan Howe

Dylan Howe is the Director, Business Operations with the Guelph Nighthawks Professional Basketball Club. The "who you know" aspect of the sport industry speaks to why I suggest interviewing him. Dylan and I go way back. He's actually a fairly recent graduate of a Sport Management program. But I've known Dylan for a while. I brought Dylan into the CEBL knowing that he'd work so hard no matter what task he is given. And he's been able to climb his way up to his current role super fast because of his incredible work ethic.
4

Cameron Kusch

Cameron is the President of the Guelph Nighthawks and he comes from a very interesting sport management background. He's been around Canada too before making his way back to Ontario and heading up the Nighthawks. His story is really well-rounded and it'd be interesting to see it featured.
---
Josh Knoester
Interview by Phil Goldberg
Posted July 15, 2019 in Your Career in Sport