Zachary Galia is the Director of Social Media for the NFL's Arizona Cardinals, and today I had the pleasure of getting to know more about him and his position. I knew we had to get him on the SPort MAnagement (SPMA) Hub after seeing some of the unique posts across the Cardinals' social media accounts, which include Twitter, Facebook, Snapchat, and LinkedIn. Wait… there's more! Zachary Galia is responsible for implementing the team's nascent into the world of Reddit and TikTok, two social media networks that the NFL league office asks that teams manage. Having managed the Pittsburgh Steelers' social media team for over four years, Zachary Galia brings a fresh spin to the Cardinals. As Zachary seeks to position them as one of the top social teams across all networks, he chatted with me about it and his career in the sport industry. Galia shares the day-to-day of his job with his favourite sports and athletes. I share that chat with you below. Enjoy!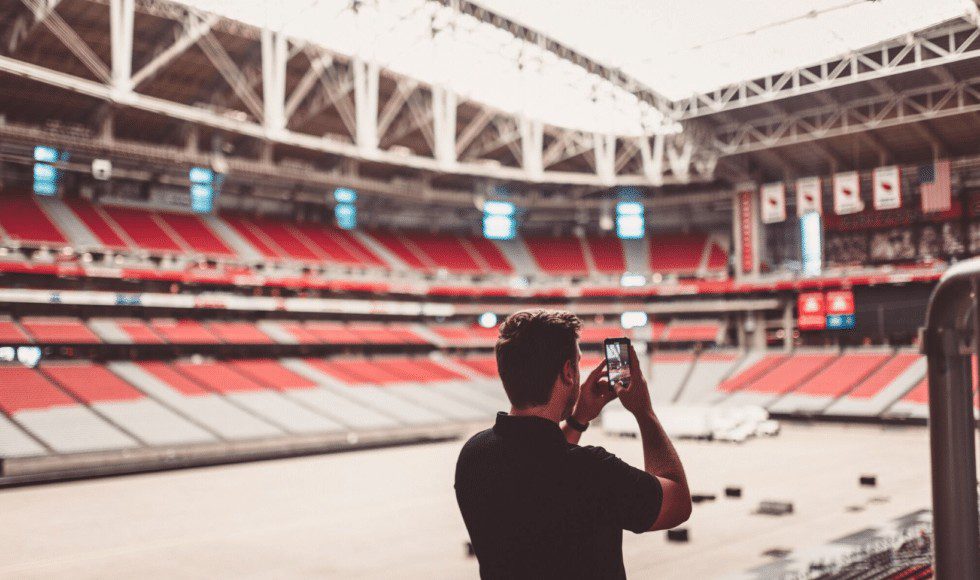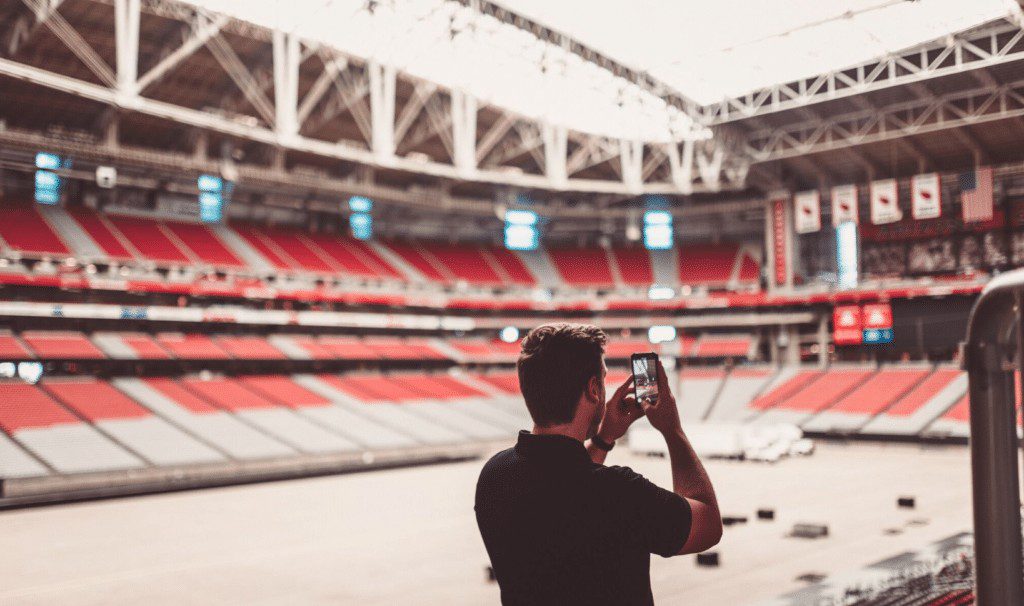 Tell us about your role as the Director of Social Media with the Arizona Cardinals.
I oversee our incredible social team with the Arizona Cardinals. My job is to game-plan all of our content and goals for each season and map out our course of action to best achieve those goals. The three talented members of my team (Jesse Aranda, Jackson Sipes and Derrick Spencer) make my life much easier.
While each one of us has our own specialty (Jesse has video, Jackson is graphic design, and Derrick is photography), we all complement each other insanely well by having knowledge of all aspects of social media.
Our goal every day is to entertain, engage and inform our fans while showcasing our brand and players on a global scale. We want to make being an Arizona Cardinals fan cool again.
What does a typical day look like for you (offseason vs. as soon as training camp hits)?
A lot of what we do in the offseason is planning and developing content ideas for the upcoming season and other tentpole events (draft, free agency, etc.). The rest of that time is what makes social media great; we're creating something out of nothing. When there isn't much happening on the NFL calendar, it gives us the freedom to try out some new ideas to bring the attention back to us.
Once training camp hits, it's all about putting your plans into action and adjusting on the fly. By organizing and preparing all offseason, it allows you the opportunity to make necessary changes when they arise very quickly. Not everything you plan is going to work, so you have to be able to adjust.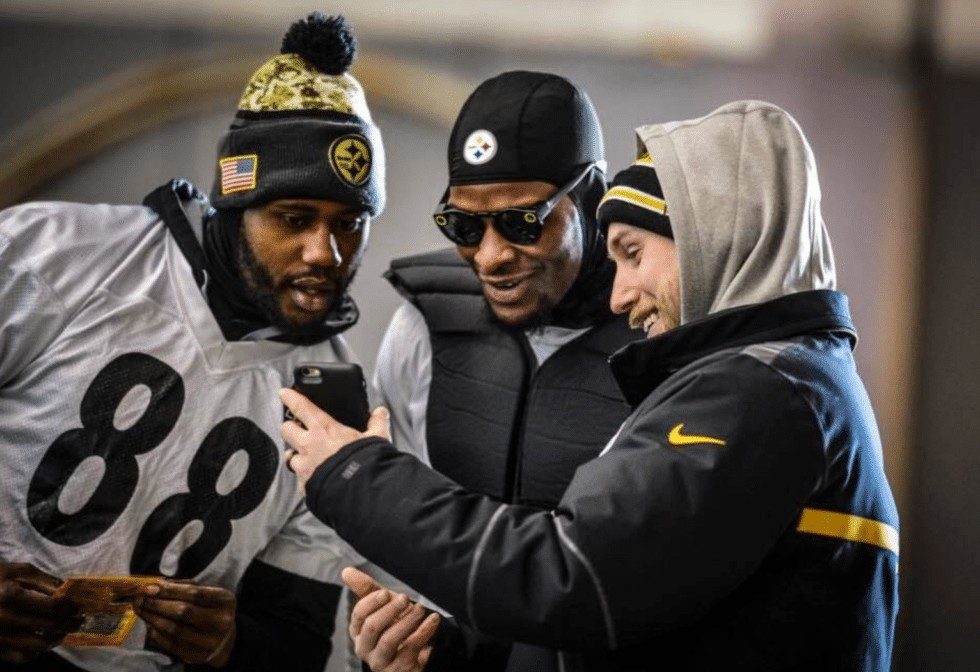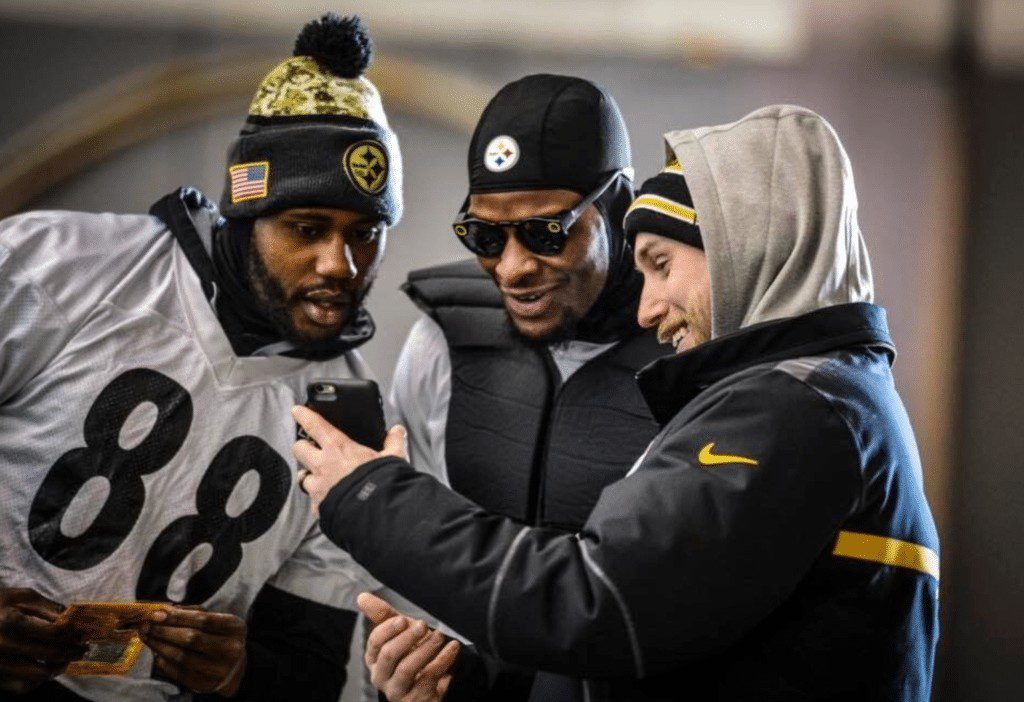 You have experience working as a Digital Content Coordinator with the Michigan International Speedway, Social Media Manager with the Steelers and now are the Director of Social Media with the Cardinals. What are the major differences and similarities between the roles?
Each stop on my journey taught me an awful lot and helped me grow and understand the industry. Each position was very similar but insanely different at the same time. One of the skills I value above all else is organization.
"If you aren't organized in a position where you wear 30 different hats, it's going to be hard to stay afloat."
In Michigan, my role required me to be multi-talented in an array of skills due to our small team. I was able to fine-tune my skills in not only social media management but in video production and editing, graphic design, marketing and public relations. Being able to stay organized and tackle numerous things at once really helped prepare me for my next step in Pittsburgh.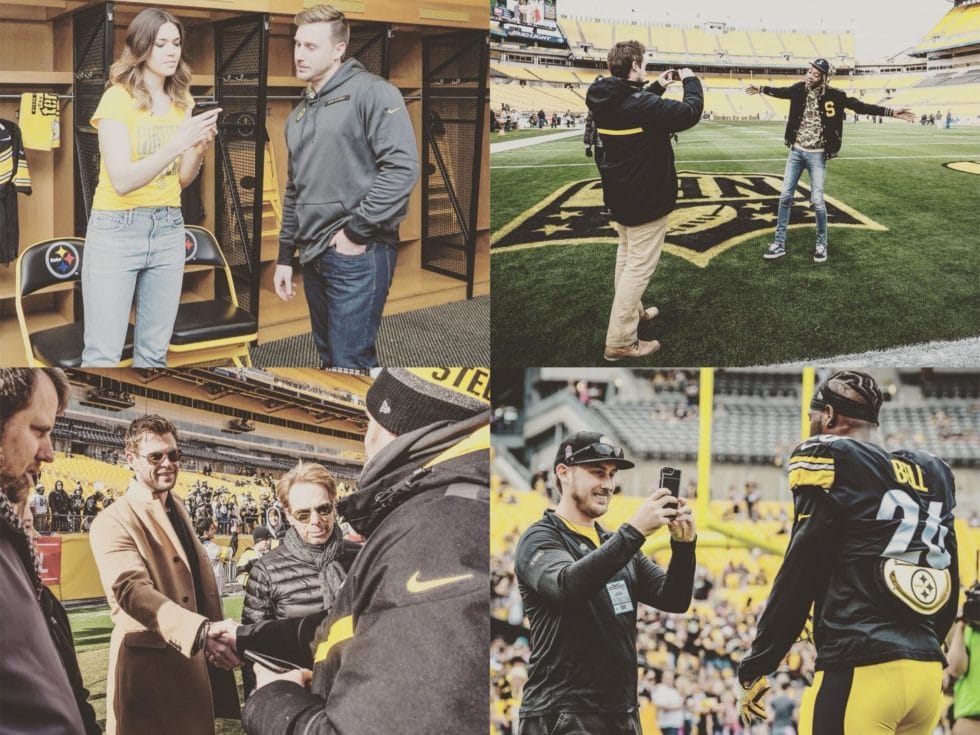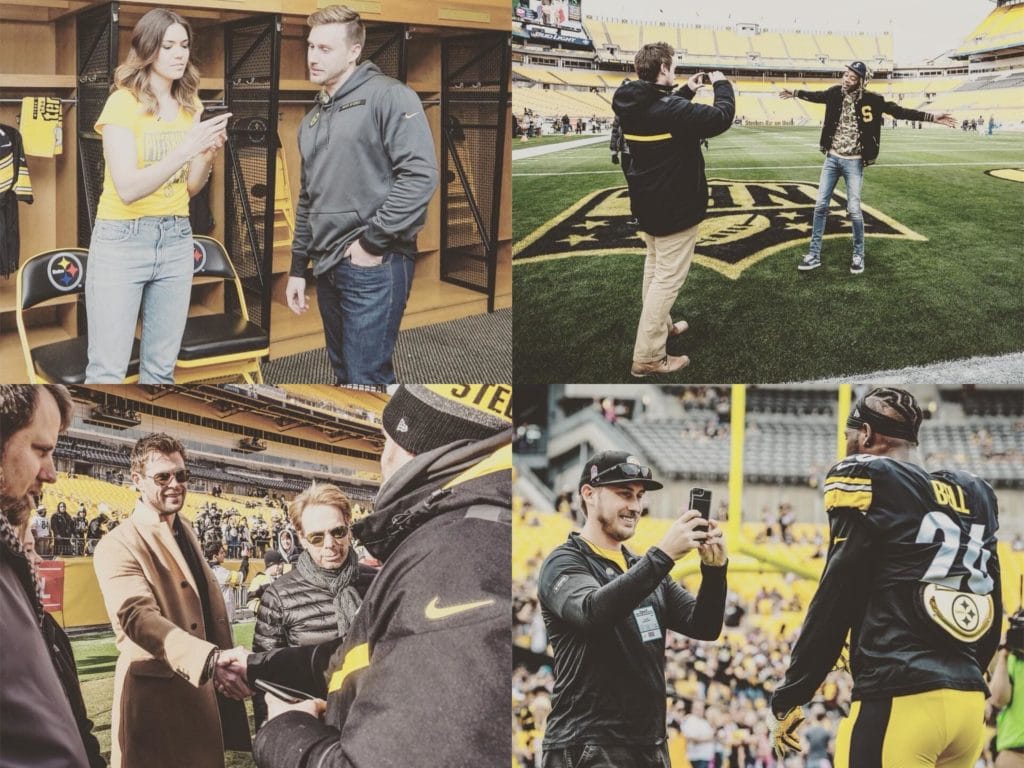 My time in Pittsburgh is something I will never forget. I worked with so many incredible people and learned so much about the industry, and just being a professional. There are definitely things that you cannot learn unless you're thrust into it, and I definitely had my hands full in Pittsburgh. I was the first person dedicated strictly to social media in the history of the organization, so it was a tall task in the beginning. I had to not only prepare, capture and post content but had to develop a voice and strategy for where we wanted to take one of the most prestigious organizations in all of sports. While it took an incredible amount of time and effort to get their social presence where it is today, I had a ton of help along the way from some amazing people.
After four years with the Steelers, it was time to spread my wings (pun intended) and move west for an opportunity I couldn't pass up. Ever since I arrived in Arizona, there has been a smile on my face. With an exciting, young team to represent, the opportunities to try some new (and maybe off-the-wall) things are endless. Luckily again I walked into an incredible team that is dedicated to being the best in the business each and every day on the job.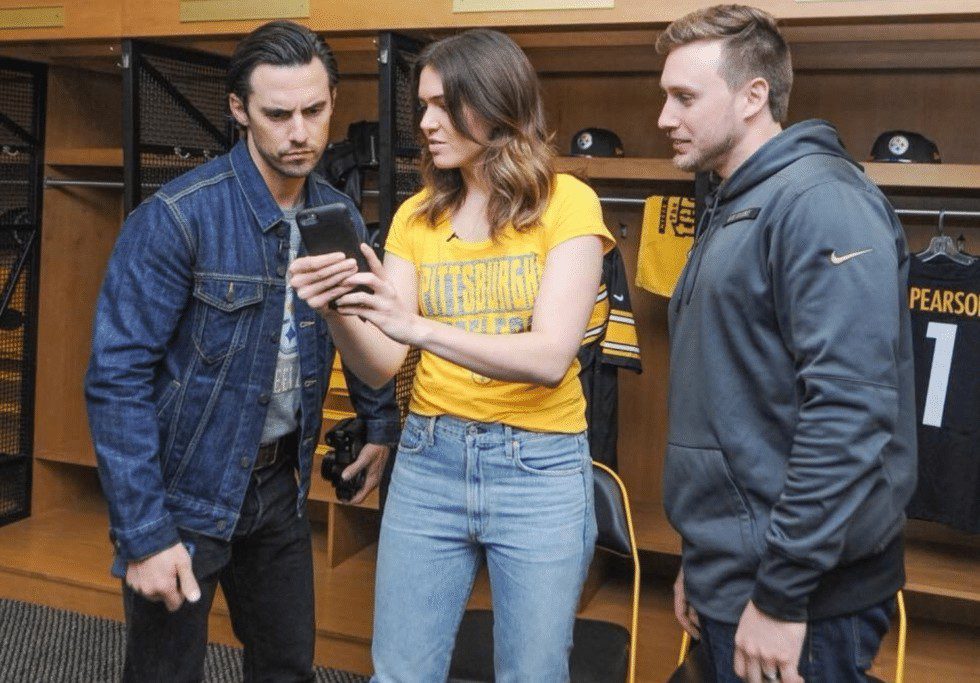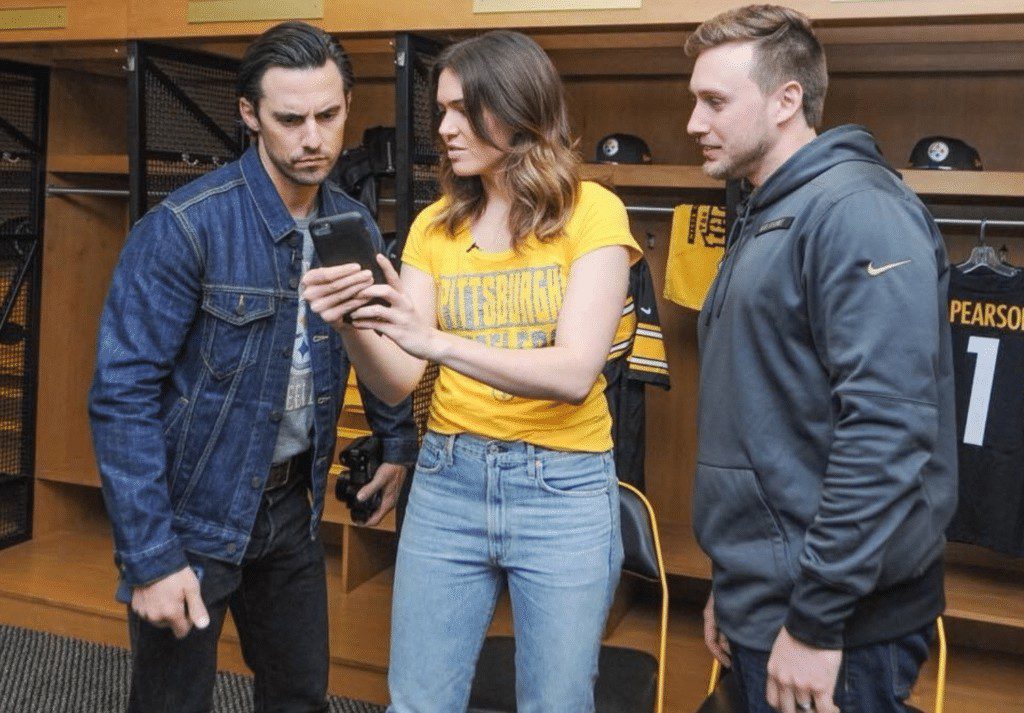 How important is social media for you personally (i.e. your personal accounts)? Which social networks do you use most frequently, find hardest to navigate and use, and see changing the most? Also, how do you keep up with the continual sports news bombarding you (global stories, viral videos)?
Social media for me is more about keeping up with trends and connecting with others in the industry than an overabundance of posting. I like to observe and interact with others and their content, especially with as many amazingly talented people as we have in the industry.
I tend to use Twitter and Instagram most frequently, as they have really been the popular channels as I came up in the industry. I'm also a huge fan of YouTube and a loyal subscriber to quite a few creative accounts. I've also tried to bring my fascination with YouTube to our strategy in Arizona as well.
"I think all of the social media platforms have their own intricacies and take a little practice to get used to. With Reddit and TikTok being new to our approved platforms in the NFL, they have taken a little practice and patience to understand. I'm very interested to see how TikTok grows with so many brands jumping on board, and how it affects the general user."


And I keep up with big news and viral videos in the same way everyone else does. The only difference is that I'm blessed with the benefit of having a job that involves me dissecting and analyzing social media on a daily basis, which I hope gives me a slight step up.
Do you ever worry that some of what you post (or your staff posts) on the team's account will be received the wrong way? Is there an approval process that your posts go through?
I don't necessarily worry about that, as I have some of the most talented people in the industry on my team. All of the posts go through me just to be sure they at least have a couple of sets of eyes on them. My general rule is to always have a reason behind everything you post. If you believe in your work and have your fans and brand's best interest in mind, you can rest easy at night. The best (and worst) thing about social media is that it gives everyone a voice. Sadly, a lot of people choose to use that voice to complain or troll other accounts that are just trying their best to provide a great experience for their followers. You're never going to please everyone.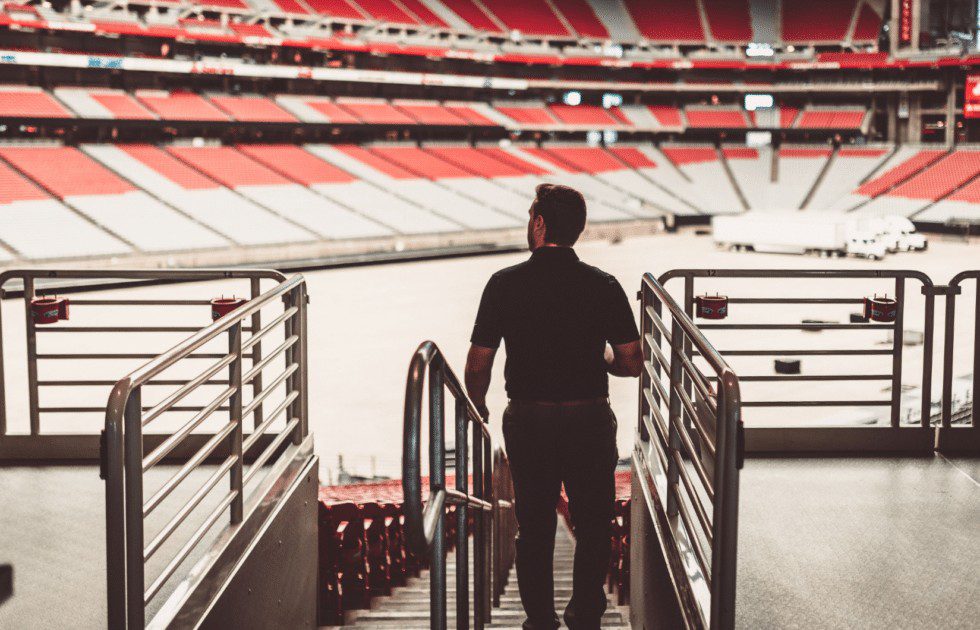 When was the point you realized that you were meant to do this career? Take us through that realization.
I accepted the job in Michigan thinking I was coming aboard to be a video editor. A month into my time there, I was pulled into my boss's office and told I wasn't living up to expectations. She said that she thought I would've taken over all of the social media accounts by then, and that's when it all began. I didn't even realize it was part of my job description, but that kicked off my learning and interest in changing the game for our accounts. I couldn't get enough of it. The strategy, the content, the event coverage, it all fascinated me. It became an outlet where I could use all of my random skillsets and put them to good use. I never thought that this would become my career, but I wouldn't trade it for anything.
I grew up playing hockey and baseball, so athletics has always been a big part of my life. I ended up giving up baseball in high school to further pursue my hockey career at a prep school in Cleveland, St. Edward High School. I then played a few years of junior hockey in Canada after high school and ended up playing NCAA DIII Hockey at Adrian College. I learned so much on the ice that translates into the business world. Everyone has a role and a different skillset but is geared toward the same goal. By tapping into that team dynamic, it opens up all kinds of exciting possibilities.
My two favorite sports to watch as a kid (and still to this day) are hockey and football. My dad played football before I was born, but the most playing I did was in the backyard with my friends. Being a football and hockey fan in Pittsburgh meant I was automatically a Penguins and Steelers fan. You're born into it in that city. Some of my favorite players on the ice growing up were Mario Lemieux, Sidney Crosby, Pavel Bure and can't forget Darius Kasparaitis. Just search their names on YouTube and you'll know why [laughs].


On the field, it was always all Steelers. Greg Lloyd, Jerome Bettis, Kevin Greene, Troy Polamalu, Hines Ward, the list goes on and on. You could definitely say I was blessed with some great teams to cheer for.
However, my favorite athlete of all time would have to be Muhammad Ali. I was always fascinated with how confident he was in his abilities and had no problem backing it up. He knew exactly who he was and he wasn't changing that for anyone. His story over the years is also incredibly complex and deep. Being a quiet (sometimes backwards) kid, his skills and confidence were magnetic.
Having worked in social and digital media for several years now, what would you list as the top five most important software/tools/apps to use to increase efficiency and productivity?
1 Photoshop
2 Premiere
3 After Effects
4 Light Room
5 Tweetdeck
Tell us about your top five all-time posts or content creations.
It's crazy to look back on the things you're most proud of over the years. Most of the things I'm most proud of aren't necessarily the viral tweets everyone has seen. It's the little victories and battling through adversity that I remember most. However, I've definitely had a few posts off the top of my head that I'm pretty proud of:
1 Ariana Grande – thank u, next
This one was just about staying up to date with what was happening in pop culture. I took a viral tweet from Ariana Grande and used it to our advantage after we beat up on the Panthers on Thursday Night Football.
2 Justin Bieber's NFL Fandom
Another relatively off-the-wall post, taking a shot at Justin Beiber's NFL fandom.
3 Hommage To the Buffalo Bills
This was during our last game of the season a couple years ago when we needed the Bills to win for us to make the playoffs. We were in the lead and the Bills ended up winning. This was all about capitalizing at the right time.
4 Congratulating the Penguins
A post congratulating the Penguins when they won their latest Stanley Cup. Again, good preparation to insert ourselves into the global conversation.
5 Many, Many More!
There are a ton of other projects and posts that I am very proud of, but it's what is next that truly excites me about this industry.
Final Thoughts
Wow. Zachary Galia is an awesome person. To work in one of the toughest areas of the sport industry for so many years and relish every moment of it is what makes Zachary Galia special. I really enjoyed getting to know more about him and the work he's done in the sport industry over the past several years. From his time with the Pittsburgh Steelers as Social Media Manager to the start of his role as Director of Social Media with the Arizona Cardinals, Zachary Galia shows why working in this area of sport requires so much diligence. Social media is not just posting cool stuff and getting people to like and reshare it. It's about knowing what your audience wants, establishing an organizational voice and putting the pieces together to be able to deliver matching content. Indeed, social media is crazy important for any business today, especially in the world of sport. So getting to hear from Zachary Galia about it, of all people, and to learn more about his niche within the sport industry was extraordinary.
---
Zachary Galia
Interview by Mat Israelson
Posted October 21, 2019 in Industry Profiles