Ainsley Northam is an Account Executive in Sales at Maple Leaf Sports & Entertainment (MLSE). Just like fellow MLSE employees Genadyne Charr, Nicole Sefarty, Danielle Henry, and others, Ainsley Northam is a co-founder of GroundbreakHERs. In case this is the first GroundbreakHER Story you've seen from SPMA, here's the low down on what it's all about.
What is GroundbreakHERs?
A community full of "women empowering women, for the love of the game."
Females within MLSE's sales department meet and organize events.
The team currently consists of Genadyne Charr, Nicole Sefarty, Danielle Henry, Nico Serratore, Marlee Shinoff, Melissa Robinson, Nicole Finelli, and Ainsley Northam.
A female from each sales department within MLSE takes the initiative to meet and organize events.
1 female from each sales department (New Business, Suites Membership, Event Sales, etc.) gets together to organize several events per year.
The next event is on Tuesday, July 30 and will feature a pop-up market with local female entrepreneurs.
It's a huge networking opportunity!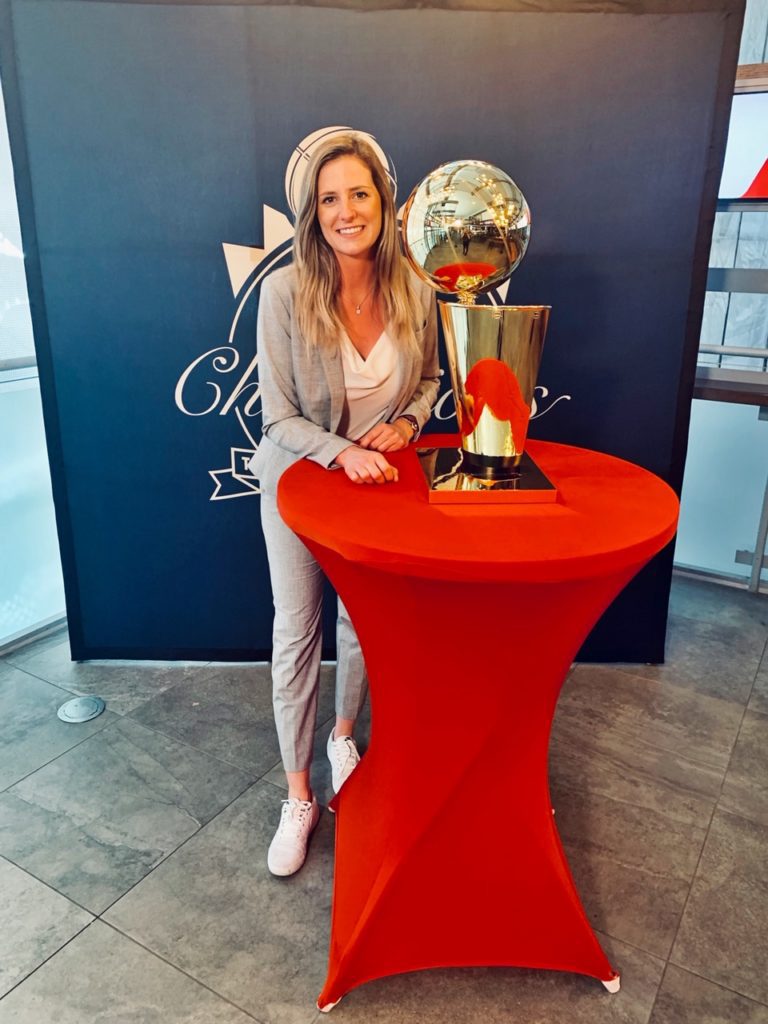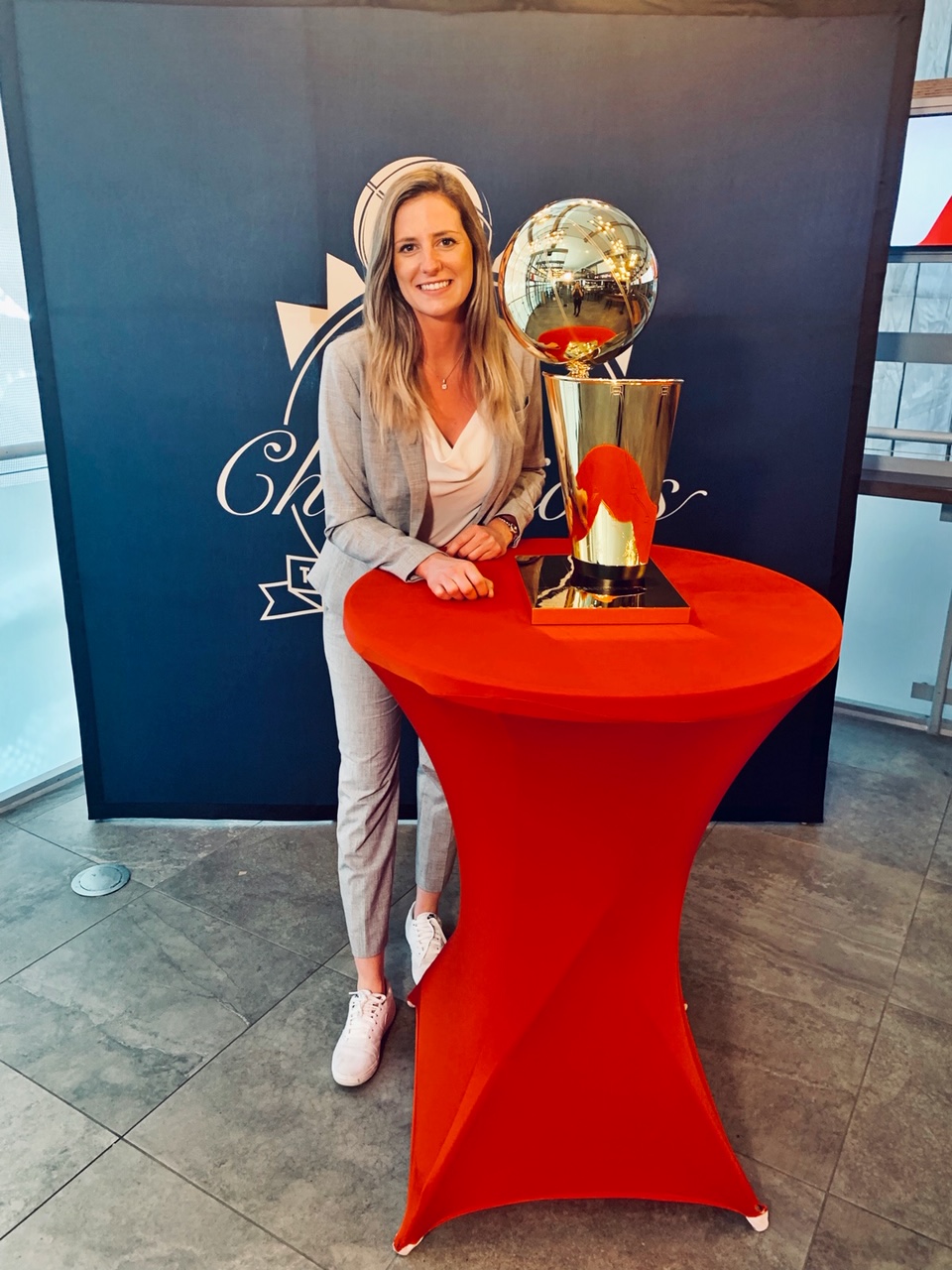 Before MLSE, Ainsley worked for the Brampton Beast, a minor league affiliate of the Ottawa Senators. She credits her experience with the Beast for providing her an opportunity to work in a range of areas. We interviewed Ainsley Northam about her role within MLSE's sales department, working 3+ years for the Brampton Beast, volunteering, and GroundbreakHERs.
Tell us about your role as Account Executive in Sales with MLSE. One way to do this is to give us a rough idea of what the day-to-day looks like.
My role as an Account Executive in Sales at MLSE includes building unique and memorable experiences through the power of sport. I specifically focus on the Toronto Marlies brand and then on the Toronto Argonauts during the offseason.
For the Marlies, this could be working with minor hockey associations and having their teams stand next to the future Leafs on the blue line of opening ceremonies or working with companies to find new and creative ways for them to reach their objectives through sport- just to name a few.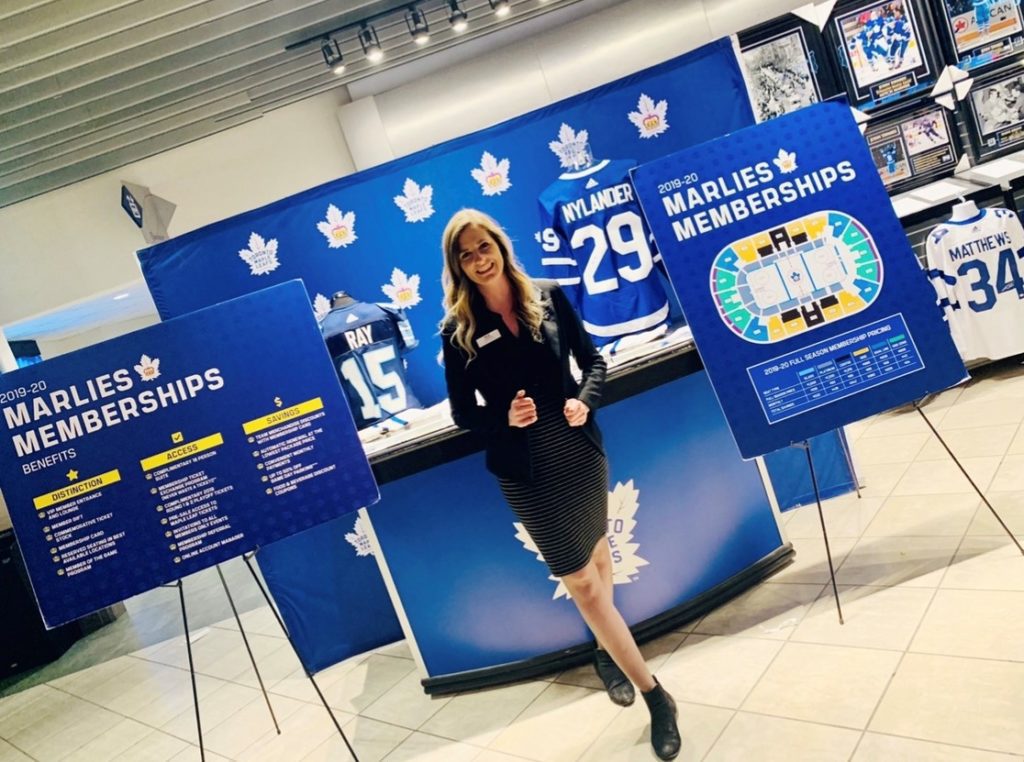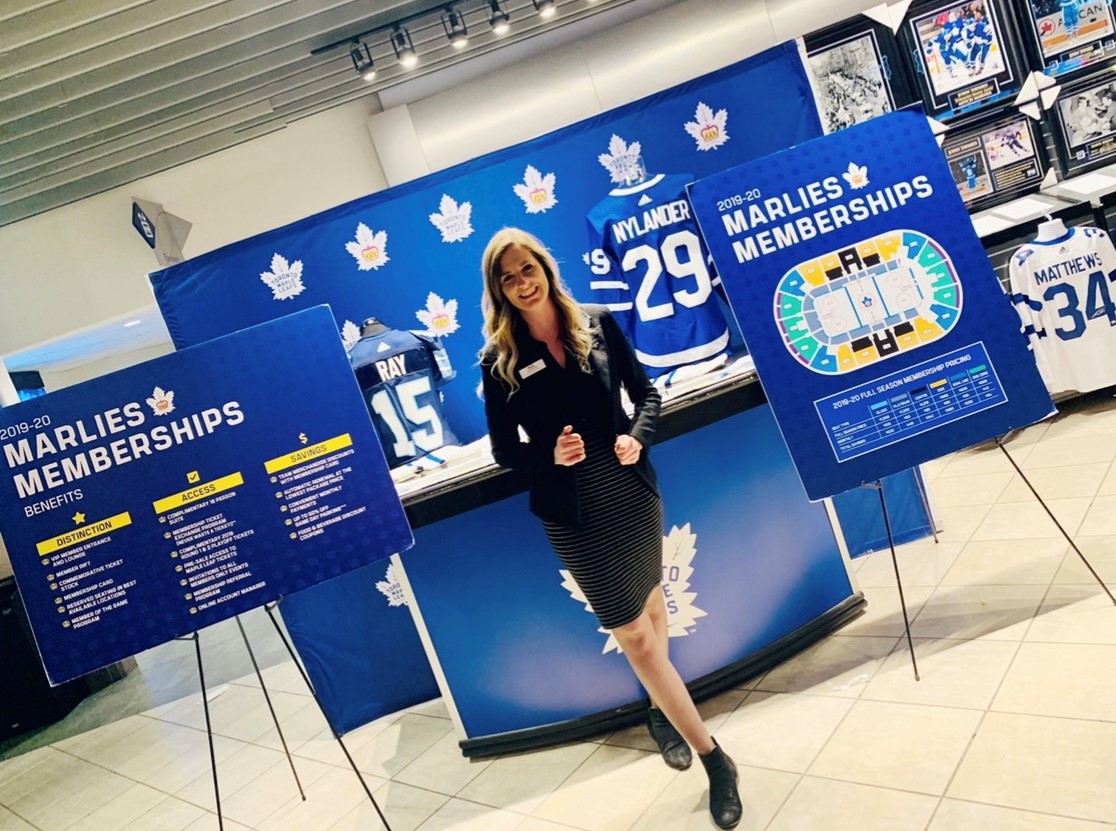 Within my team we have a specific pillar which we grow, we have the capability and independence to run our own business with the ultimate goal of selling tickets. On the Argonauts brand, I am on a New Business team focused on increasing the number of members (or season ticket holders) to build Argo's fans year over year.
I love my job!
Tell us how working with the Brampton Beast for over 3 years prepared you for your role with MLSE.
The Brampton Beast organization and leaders helped prepare me to a great degree for my current role.
With being such a smaller organization, I got to dip my hands into so many different aspects of the business. A few aspects include: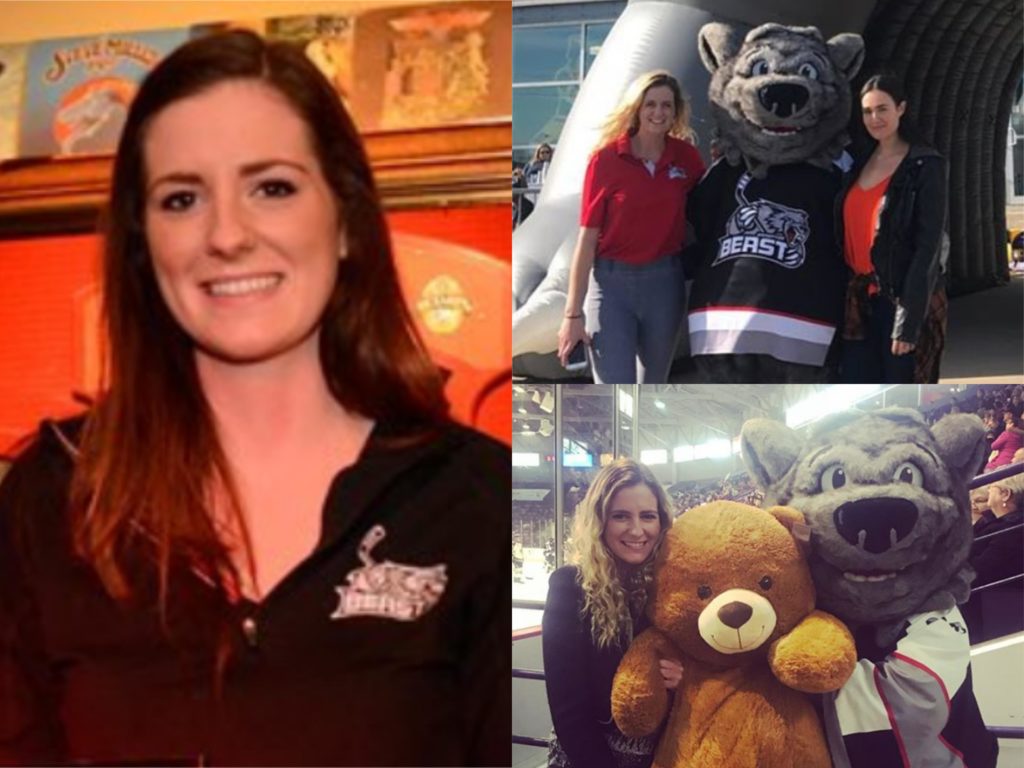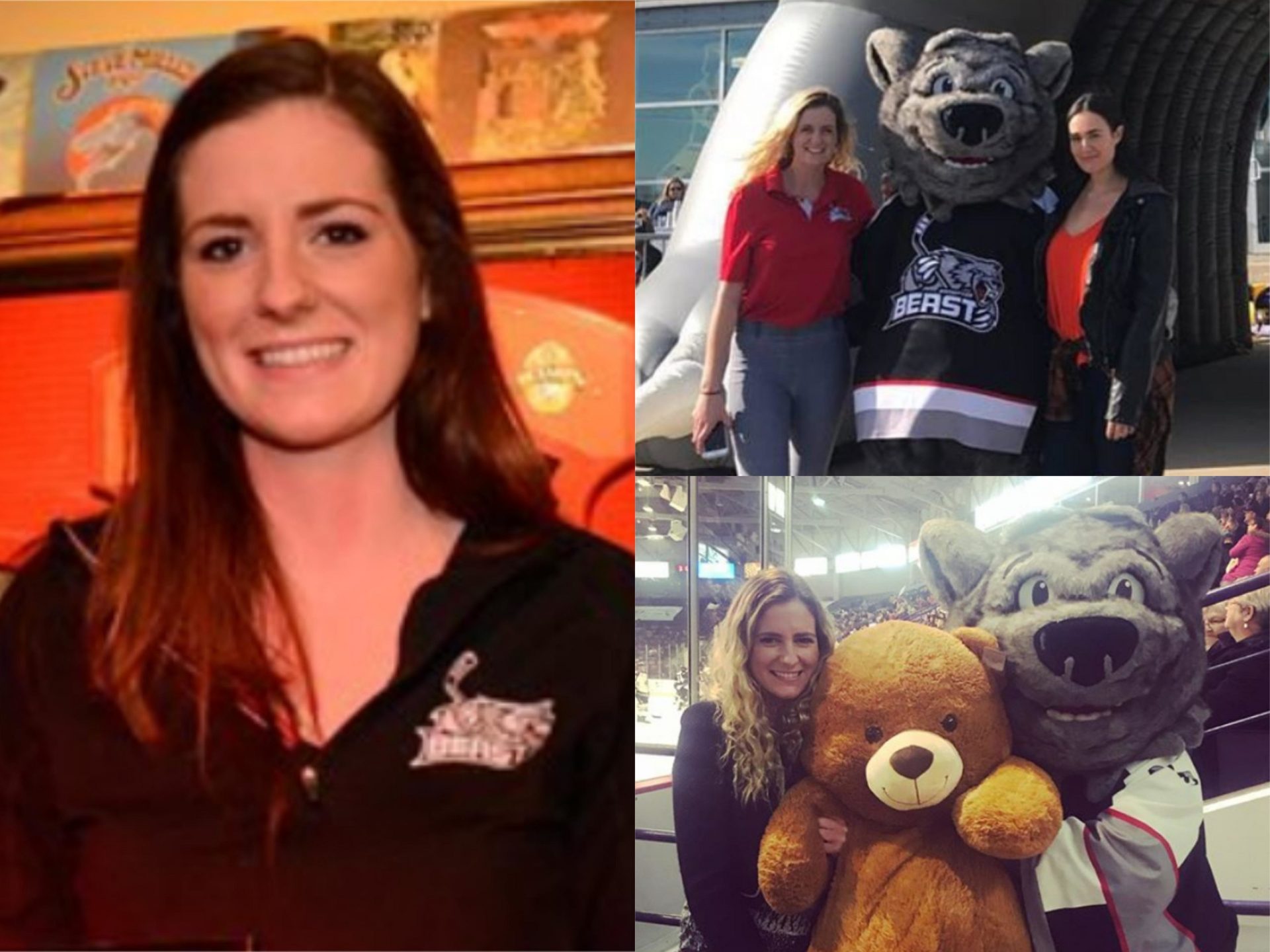 1

Group & Membership

Ticket sales and packages.
2

Corporate Sponsorship

Create marketing opportunities for companies from:
Rink advertisements
In-game engagement
Community initiatives
3

Marketing

Building the Brampton Beast brand through:
Events
Player visits
Community engagement
4

Human Resources

I was responsible for hiring and training our interns.
5

Contract Agreements

I created and followed agreements for partners.
"In short, in my experience working for the Brampton Beast, I got to learn and do a ton to impact that business which got me to where I am today."
How did all of your amazing volunteer experiences prepare you for your role as an Account Executive in Sales with MLSE?
My love for volunteering began from playing rep hockey growing up. From the fundraising initiatives to volunteering at our home rink, I have always loved helping out/ giving back.
Volunteering is where it all starts. In my first interview, the only experience I had was from volunteering which leads to a job in high school, volunteering at different sporting events that led to an internship and so on.
Volunteering is not only great for the experience but the people you connect and engage with. I am still volunteering, both within MLSE events such as Launchpad but also outside our company.
What are three skills you wouldn't be able to work in sport without and why?
1

Teamwork

Everything you do, day in and day out is as a team or for the team. From sending an autographed puck to a fan to hitting your target, everything goes back to teamwork.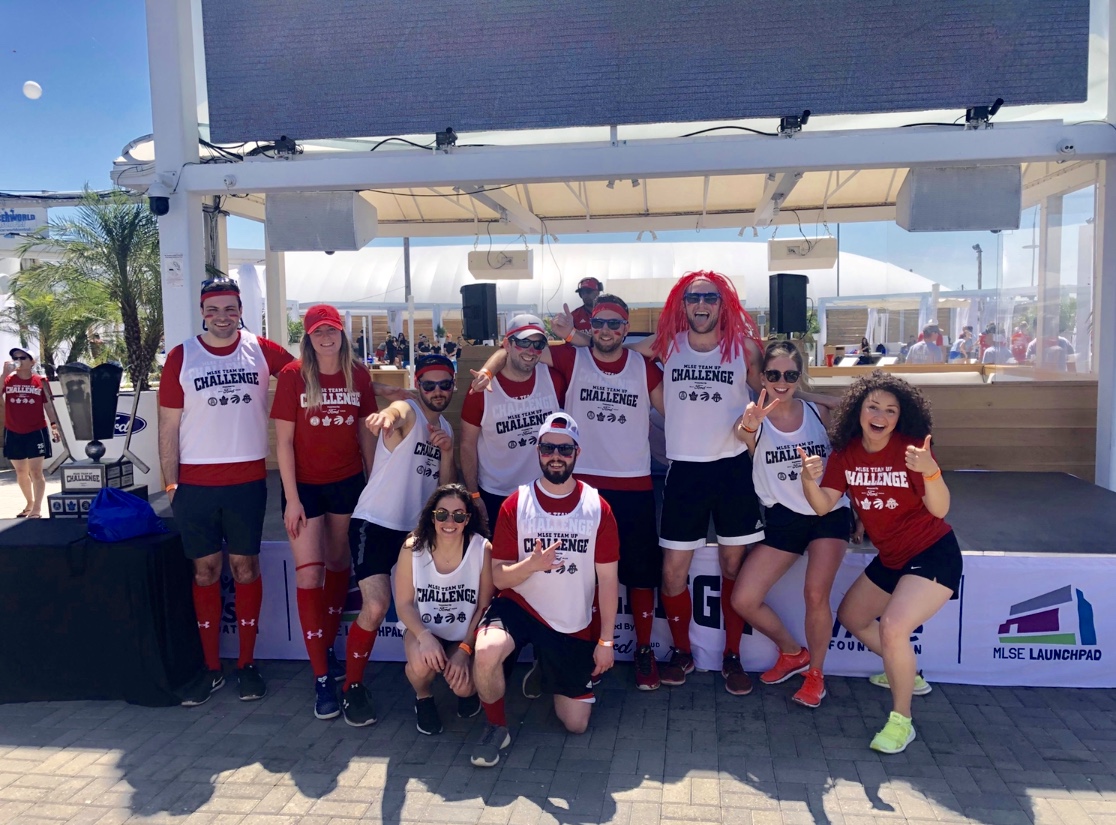 2

Communication

This is not only important for your manager/ leaders, your teammates in the office but also externally with fans and clients
3

People skills

Important ability to communicate in the business of Sales, but overall an important skill to have in the industry as we work with so many different clients and fans with different objectives.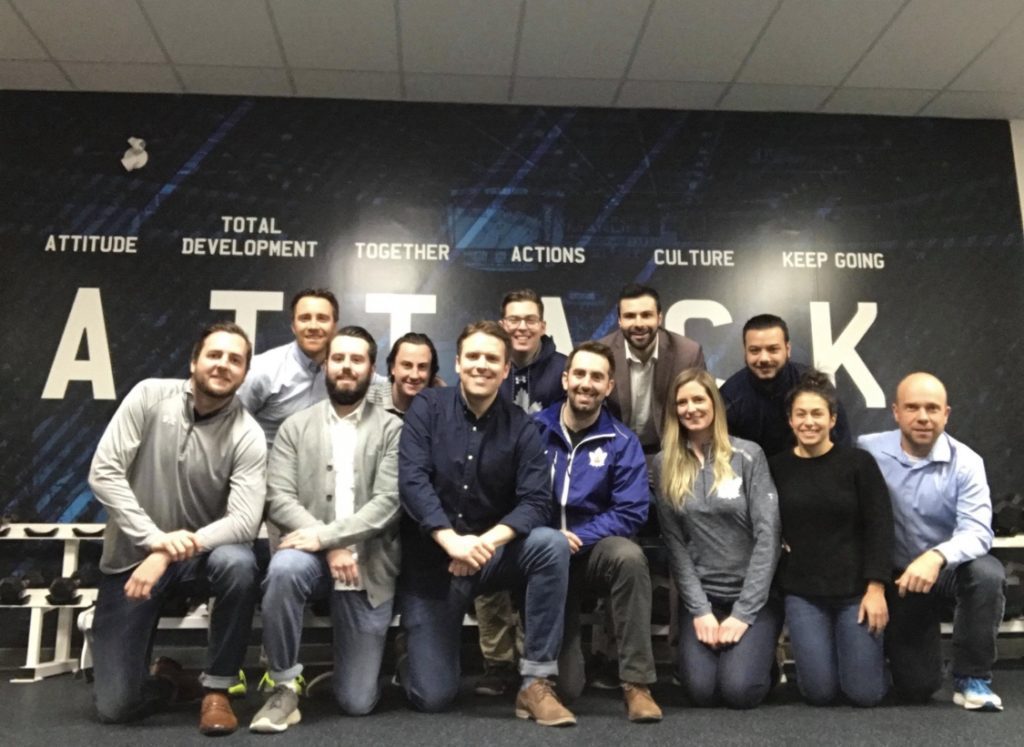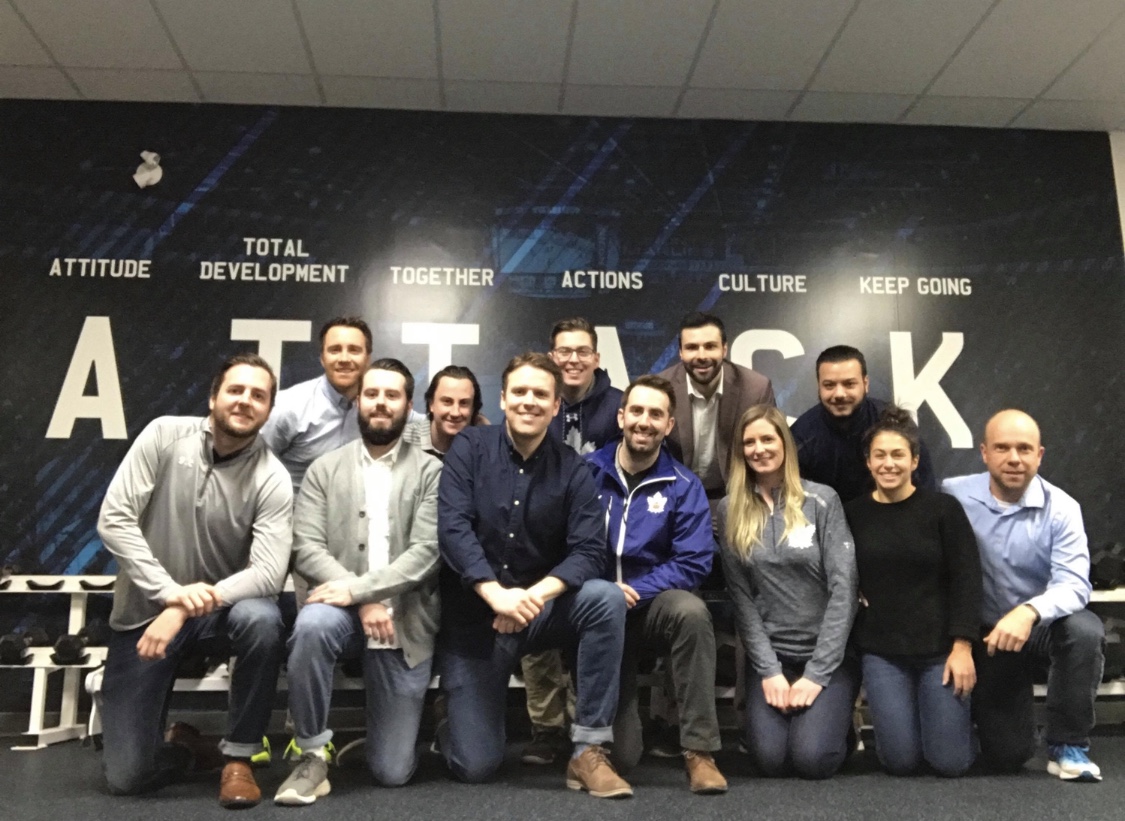 Tell us how you first became involved with GroundbreakHERs and what does it mean to you?
When I first started at MLSE, one of the first events I assisted on was the inaugural GroundbreakHERs event (Her Huddle) at an Argonauts game. The timing was great, as I did not know many people in my team, let alone my department. This is when I got to meet all the amazing founders of GroundbreakHERs and started learning about the initiative.
My role that day was simply in attendance as an extra set of hands and trying to learn where I could.
I automatically knew I wanted to be more involved and loved what GroundbreakHERs was all about and what the girls were building. From there, I volunteered and helped wherever I could become more and more involved.
As of recent, they have brought me into more of a planning role helping lead the upcoming 1-year celebration at the Argos game on September 20 and then leading the Marlies event this upcoming season. I am excited for what's next!
---
Ainsley Northam
Interview by SPMA
Posted July 26, 2019 in Industry Profiles