If you haven't heard, the Toronto Raptors are in the NBA Finals for the first time in franchise history. Many Canadian politicians are using this unique sport opportunity to get a moment of glory in the public eye.
Mayor of Toronto John Tory
And John Tory, the current mayor of Toronto, Canada since 2014 was at it again…
No, not debating politics but instead debating by how Raptors fans are the greatest in the world ahead of Game 2 of the NBA Finals. His sudden Raptors support has attracted much attention. When he makes public appearances around the playoff games, he supports a shiny black and gold Raptors-themed blazer. So far he's made two large appearances at Jurassic Park this playoffs.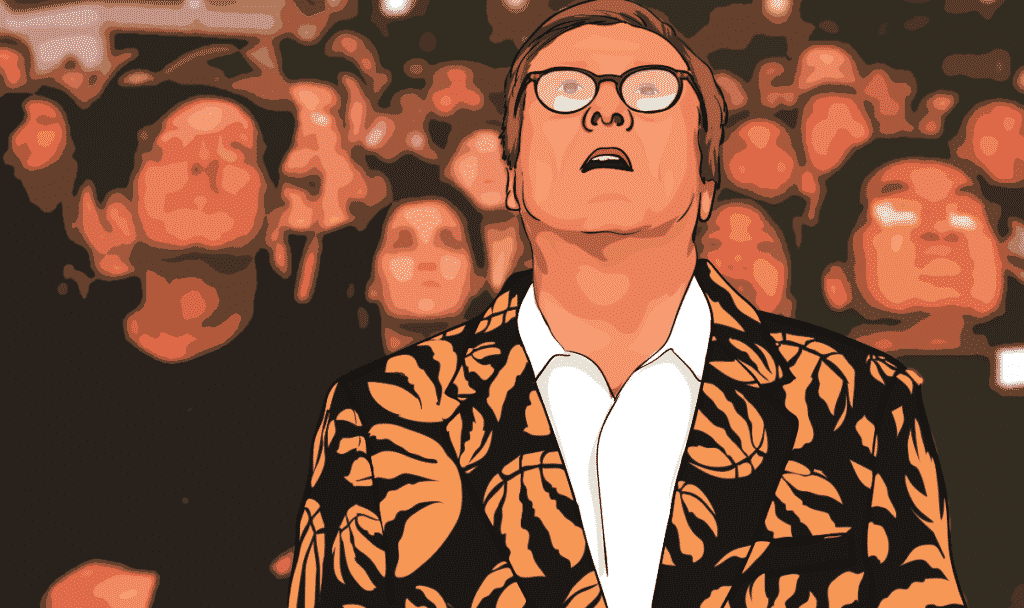 Appearing at Jurassic Park
We'll start off with the most recent. The second loud appearance was in the wee hours Sunday, June 2. Raptors fans lined up as early as 1 a.m. to reserve their entry into the outdoor watch party. John Tory stopped by after sun rise to talk to those closest to the front of the line. He even got in front of the cameras for a soundbite:
"I said to people they've got to conserve their energy because they started at 1 o'clock in the morning and they are standing out here until game time, which is 8 p.m. Then the game, which takes a lot of energy if you are cheering properly, because we really need people to cheer for the Raptors and so I can imagine by the end of the game tonight after another big win, they are going to be excited."

He made his first public appearance at Jurassic Park during Game 1 of the Eastern Conference Finals on May 15, 2019. The mayor motivated and conversed with the enormous crowd that was gathered at Jurassic Park.
Some of the die-hard Toronto Raptors fans that couldn't get into the stadium for Game 1 of the NBA Finals, lined up around it, hours before tipoff for a chance to cheer on their team in the fan zone known as Jurassic Park. This is the area outside of the Scotiabank Arena, where Raptors fans can be seen watching the game intently as they cheer and support the team.
John Tory joined in the pre-game fun, rubbed shoulders and snapped multiple selfies with the public and the large Raptors' mascot.
One onlooker stated:
"It's great to see that even well-respected politicians from government have interests just like everyone else. For me personally, it shows that he is down to earth and human. I like when leaders are humble and approachable."
On that day Tory was just another member of the 'We the North' family.
Lately sporting events such as these have transcended cultural differences and have brought all kinds of different types of people together. People who have opposing views, beliefs, and religions all sit together (or stand outside the arena) and root for the same team as one unified group. In that instant there is total harmony and all the ideals that humans have are forgotten. The only thing that matters are the rules of the sport and the skill of the players on our favourite team.
Politicians understand this concept better than anyone else. And part of a politician's job is to ensure unrest and civil war don't happen. They want to keep the peace and implement a controlled, enjoyable environment. The energy of the athletes and the fans is spent in a positive way and eliminates the possibility for problems. Everyone gets wrapped up in the game and the adrenaline that comes with it.
John Tory takes his love for the Raptors to the next level and even dresses up. He was seen sporting a black and gold custom Raptors jacket that caught the eyes of everyone.
Many fans loved it!
Tory nonetheless helped raise awareness for the Toronto Raptors and the Eastern Conference finals (and maybe a bit for himself too) on this day. Which is in line with the teams stylish and antic-driven ambassador Drake, who has an official role with the NBA club and sits courtside at some home games.
Downtown Park Make Over Courtesy of City of Toronto ???
Recently a downtown park in Toronto has even received a special makeover. This occurred in advance of a pivotal Game 2 matchup in the Eastern Conference Finals.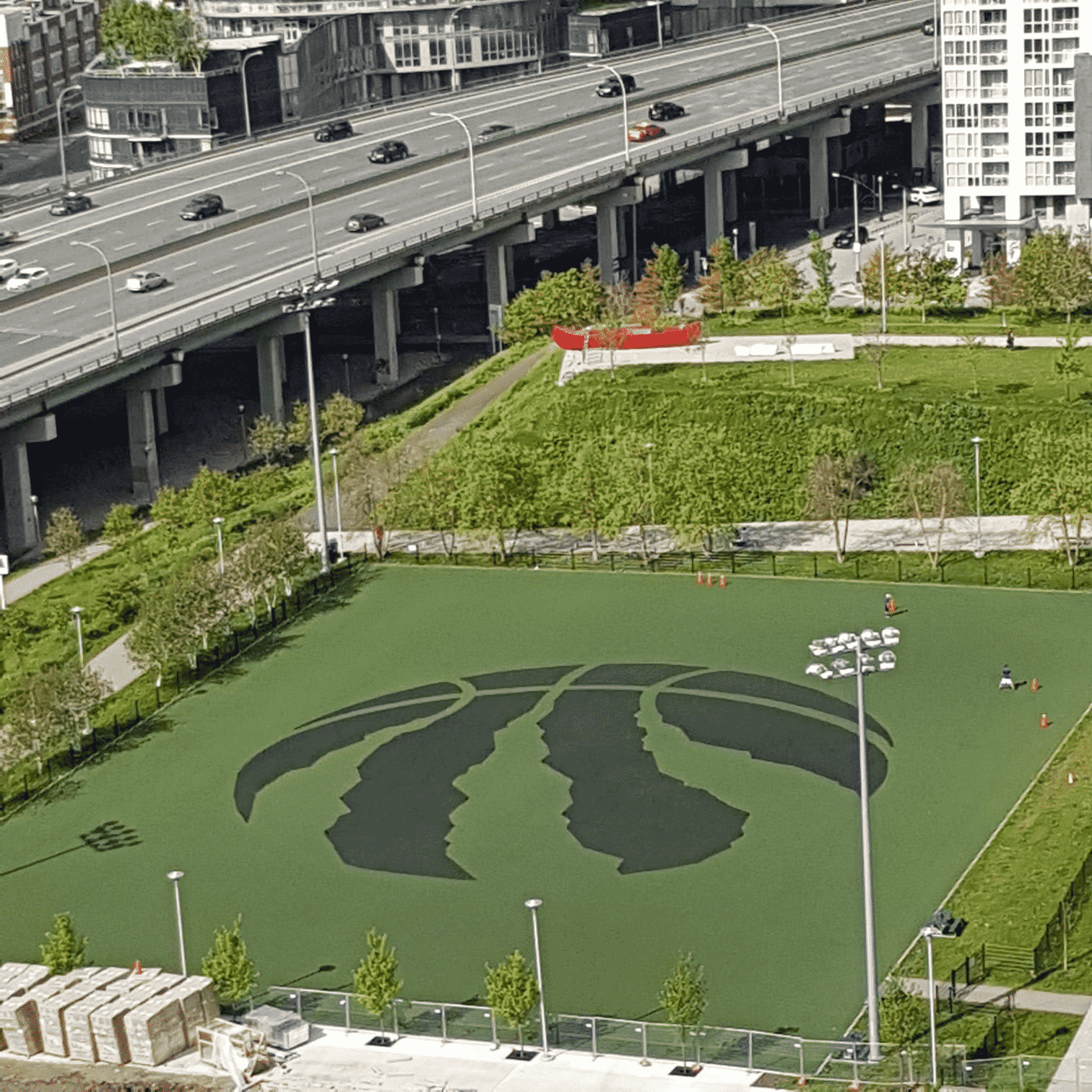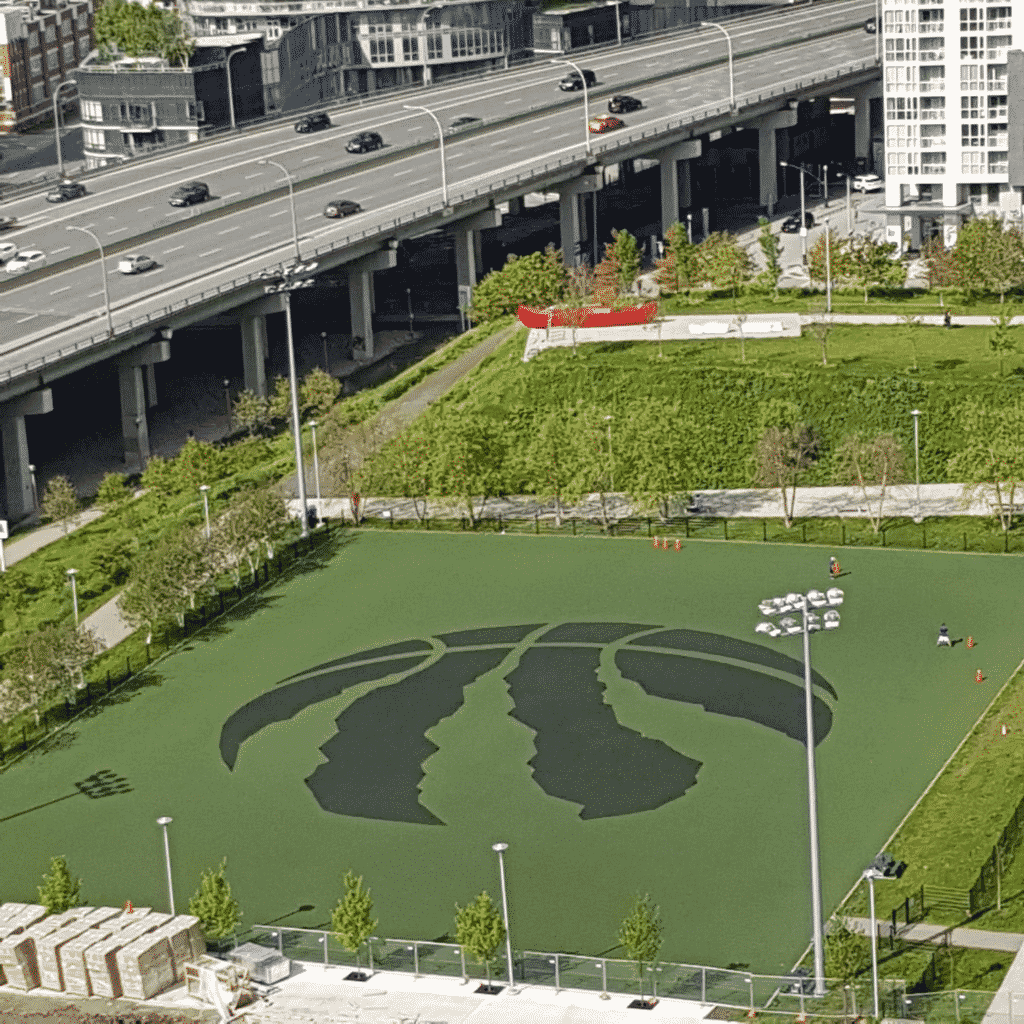 A massive Raptors logo was painted onto the surface of the turf at Canoe Landing Park over the last few days and was officially unveiled on Friday morning as the team prepared to take on the Bucks in Milwaukee with the chance to tie their third round series at one game apiece.
Mayor John Tory told reporters this after helping to fill in the final patch of the logo:
"I am just happy that we are able to sort of send a really big signal of our support for this great team that has given us so much excitement all year. Hopefully this will be a boost when they are in Milwaukee and they can come home with the series tied and really take it to them (the Bucks) at the Scotiabank Arena starting on Sunday. "
These politicians show that it does immense good and it is important for people to support their local sports teams. The positivity could practically be felt in the air circulating around the event. Some of the best teams have the best fans in the world and this is one of the ingredients to their success.
Mayors and City Councillors Across Canada
Mayors across the country requested and received permission to host their own version if Jurassic Park. 37 Canadian cities in fact! Cities who hosted at least one mass viewing party include (but are not limited to) the following:
Ajax
Angust
Aurora
Barrie
Brampton
Burlington
Cambridge
Erin
Georgetown
Halifax
Halton Hills
Hamilton
Innisfil
Kingston
London
Markham
Milton
Mississauga
Newmarket
Newmarket
Oakville
Orangeville
Oshawa
Pickering
Richmond Hill
Scarborough
Stratford
Welland
Whitby
Whitchurch-Stouffville
Windsor
And many mayors and councillors from the above cities took to social media to announce the opening of their mini-Jurassic Park.
For instance, Kingston, Ontario Councillor Robert Kiley went viral with Global News announcing their city's opening.
This a clear example of a Canadian politician using sport to reach their people.
And so many people have attended the viewing parties. Therefore, it looks like many Canadian politicians have delivered sport for a clear need, want and desire. That's what government should be all about!
Prime Minister Justin Trudeau
Justin Trudeau has said his son is a massive Raptors fan who has been staying up later than usual to watch the team play in the NBA Eastern Conference final.
Trudeau, who was speaking to reporters in Sault Ste. Marie, Ont., says his household is "extremely excited" about the basketball team. Justin Trudeau has been posting on twitter all playoffs.
In Game 2 of the NBA Finals, there were A LOT of rumblings that he'd be attending the game.
But it turned out the major politician coming for a dabble in the sport spotlight was not Prime Minister Trudeau. Instead, it was none other than former President of the United States of America, Barack Obama.
Nonetheless, Justin Trudeau is one of several politicians active on social media in boasting about this unique sport opportunity.

He's even shown pictures of himself watching Raptors games with his son, such as this one: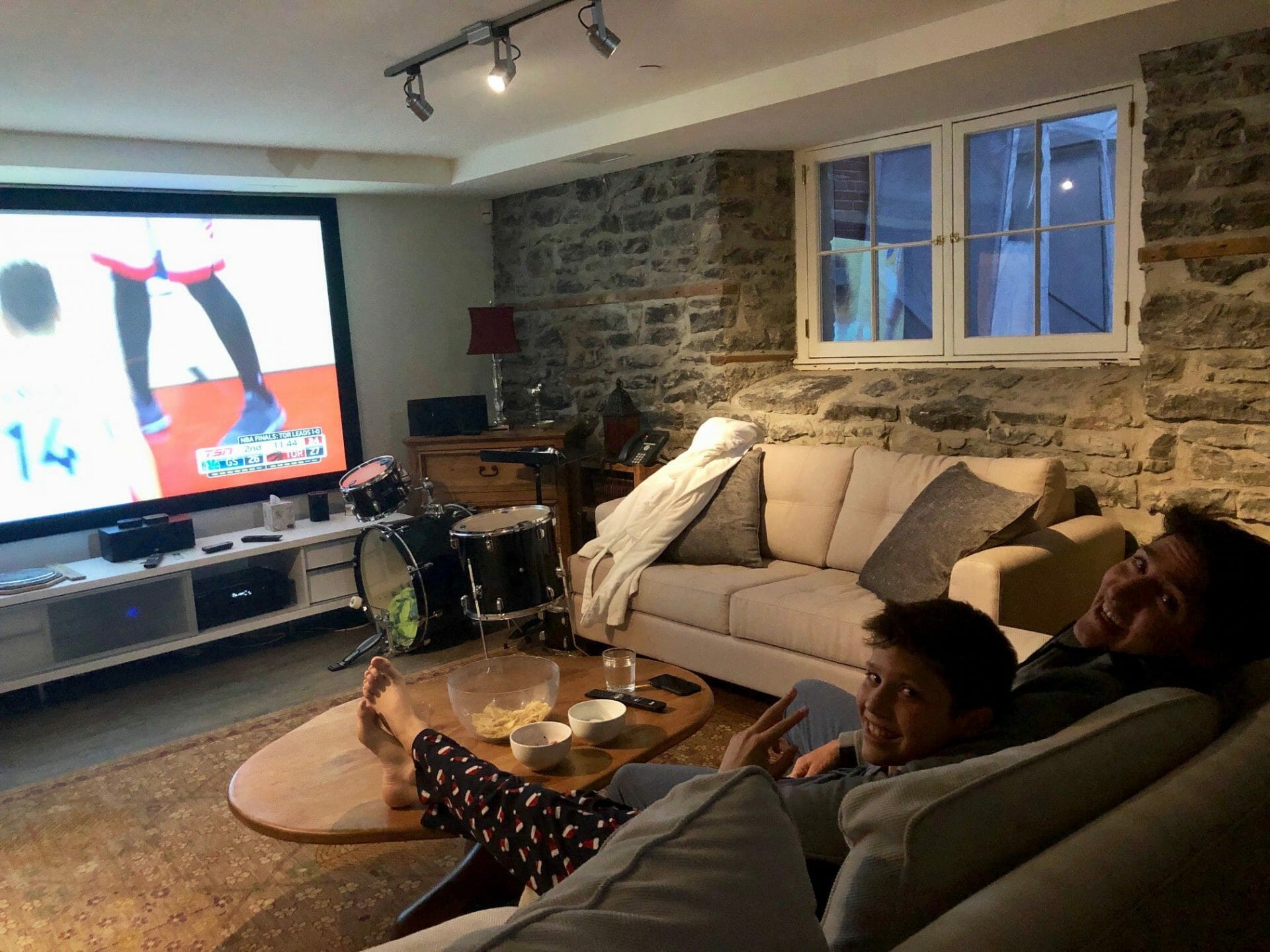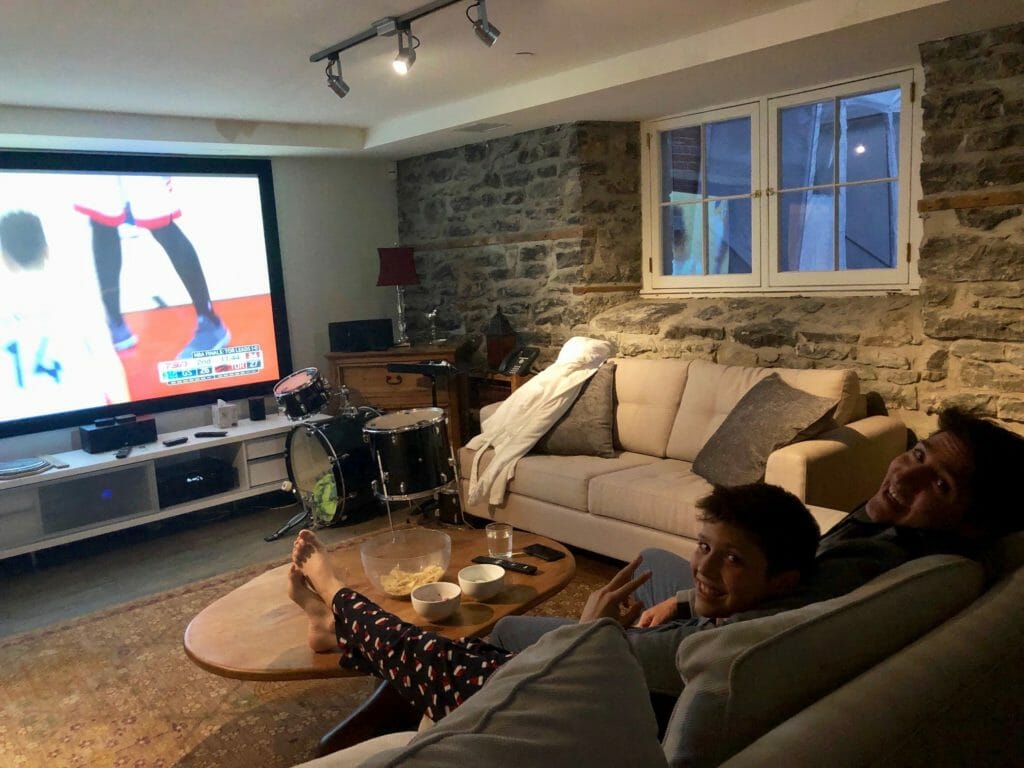 And he also retweets recaps sent out by the Toronto Raptors social media team.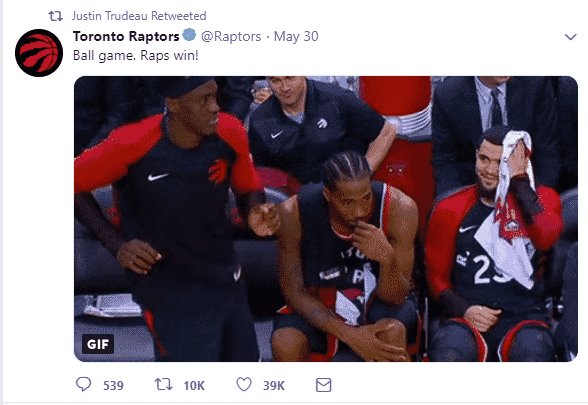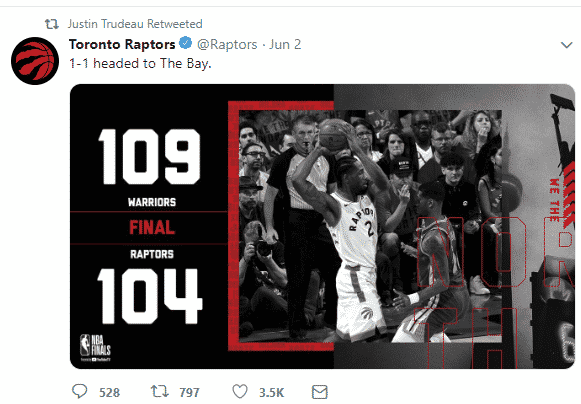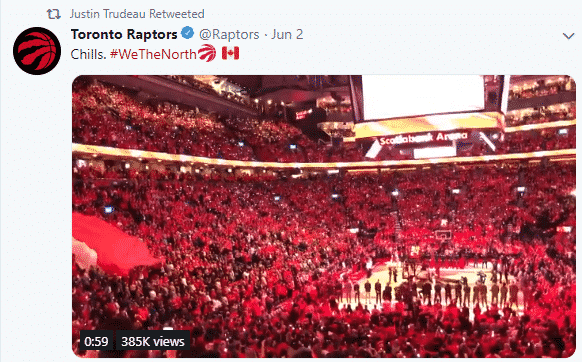 The Raptors recent playoff surge isn't the first time Trudeau, Canada's top Canadian politician, dabbled in sport via Canada's only NBA team. In early April, he visited the Raptors practice facility. To read about it, click here.
Opposition Leader Andrew Scheer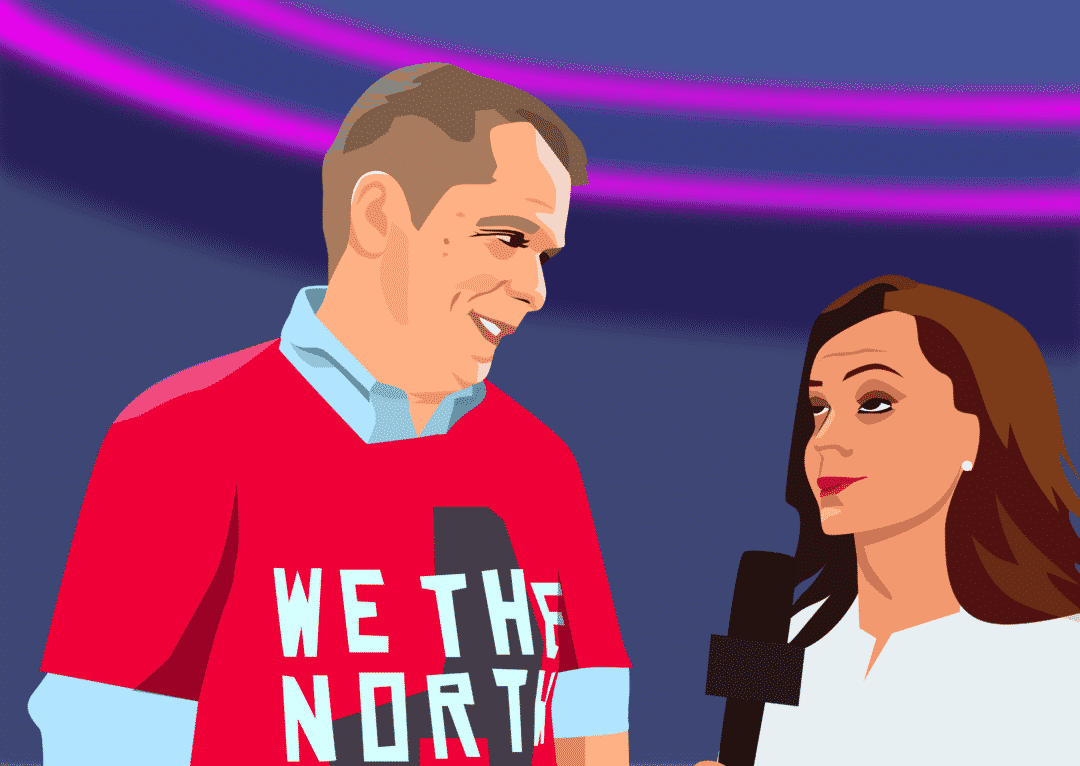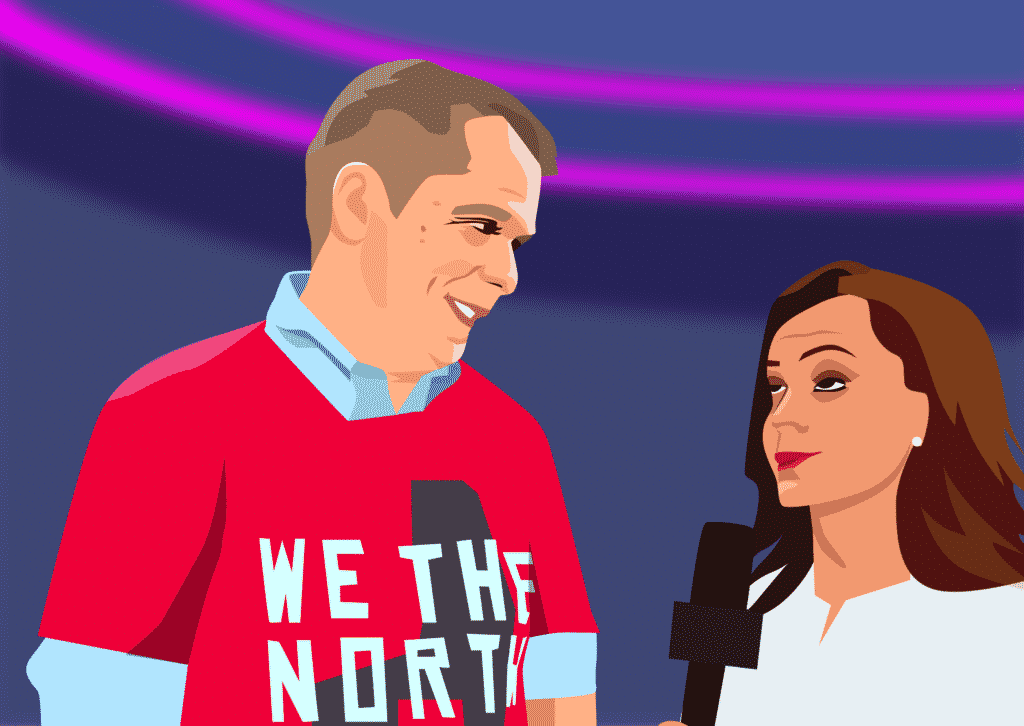 One of the earliest political supporters of the Toronto Raptors was Conservative opposition leader Andrew Scheer. He was interviewed by TSN during Game 5 of the first round. He attended the first round clinching game for the Toronto Raptors at Scotiabank Arena. Some were not happy about Canadian politicians, such as Scheer meddling into their Raptors telecast. Here's what some fans had to say.
Since, Andrew Scheer, like many other Canadian politicians has changed his Twitter header to reflect his passion for sport. Particularly to reflect what's popular in Canada right now: the Toronto Raptors run at the NBA Championship!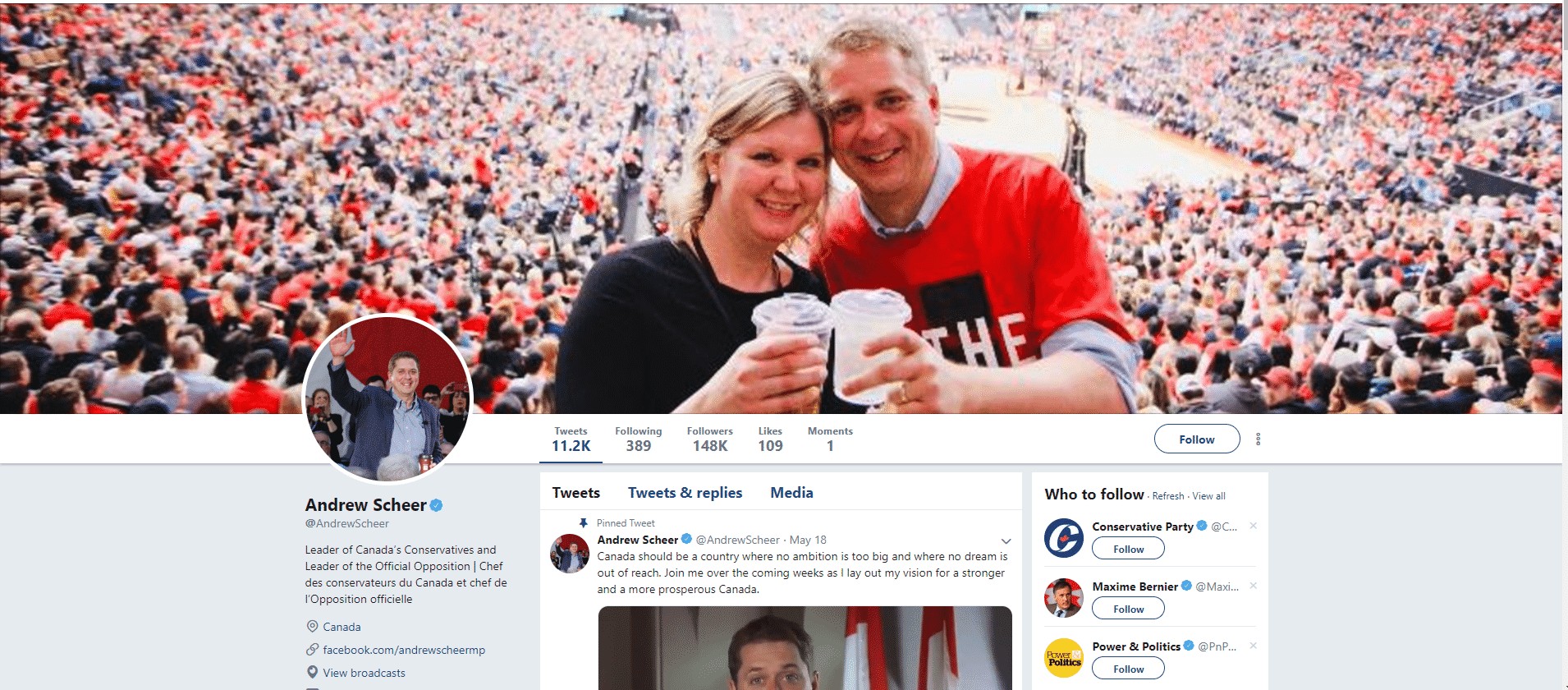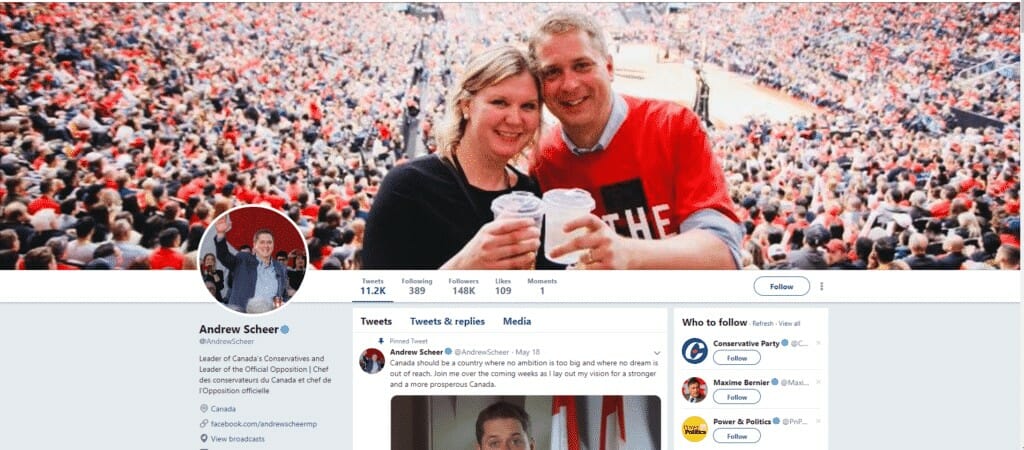 Ontario Premier Doug Ford
Ontario's premier, Doug Ford, has yet to be seen at a Toronto Raptors playoff game. Perhaps it's because of what happened to him a few weeks earlier at the Special Olympics opening ceremonies. But Doug Ford has been active on social media in celebrating the Raptors. However, he's been one of the least active of top Canadian politicians to embrace this unique sport opportunity.
Ontario Premier Doug Ford even tried getting in on all the Twitter action as the Raptors clinched the Eastern Conference title. Although for some strange reason it didn't seem to go very well…
Many tweets with angry statements followed such as, "You don't get to celebrate the same things as me and Toronto after you slash funding to everything this city needs to stay afloat".
Or, "BREAKING: Ford Nation announces cuts to how much we celebrate the Raptors win as the Eastern Conference Champ."
Perhaps that's why this is the only time since that he's posted about the Raptors on Twitter:
The Verdict
Raptors fever is spreading throughout the city, including the Ontario legislature. A number of MPPs even went to work at Queen's Park with their Raptors gear on. Which, as you can imagine, was quite a fashion statement for elected officials!
It just goes to show, when all is said and done, members of our government, like anyone, can be passionate and fun-loving sports fans. Irrespective of culture, beliefs, or even social status. It's not always pretty as seen by some of the comments displayed on social media. But it is nice to see everyone, including Canadian politicians, embrace the rare chance to see a professional sport time of the Raptors calibre, compete for an NBA Championship.