Dani Aravich is now a Community Relations (CR) Associate with the Utah Jazz. After achieving tremendous success with the Utah Jazz Sales & Service Academy, Dani decided to move to the team's CR department.
Our interest in Dani's story began with a LinkedIn post shared about her move. The post was written and shared by her former boss, Utah Jazz Sales & Service Academy Director Colby Zobell.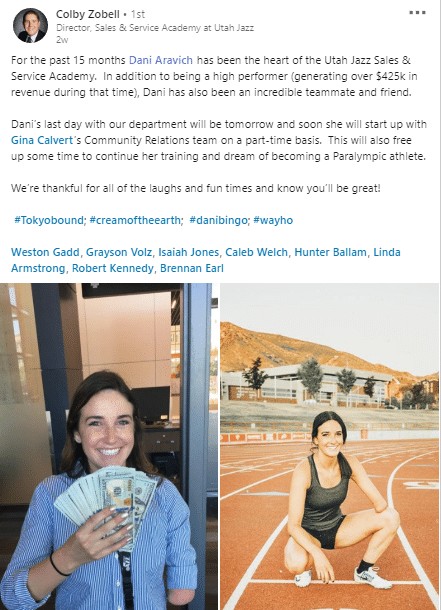 Dani shared her sport industry story with us recently. Her story is so unique because it involves taking a reduced workload in the sport business industry. But Dani's workload reduction isn't because she doesn't aspire to have a lifelong career in sport. It's quite the opposite! The reason is that she's pursuing an ancillary career as an elite athlete. Her ultimate goal is to qualify for the upcoming 2020 Paralympics in Tokyo, Japan. We chatted all about it with Dani recently.
What does a typical day look like for you as a Community Relations Associate?
I just started working part-time in the community relations department at the Utah Jazz. I work on donation requests that the team receives from non-profits, as well as our Player Ticket Program. This is where our players purchase blocks of season tickets and we distribute them to non-profit groups for each game.
Additionally, I work on a few programs we run throughout the year. It is awesome working on a project and then getting to see it at completion and assist in executing the event.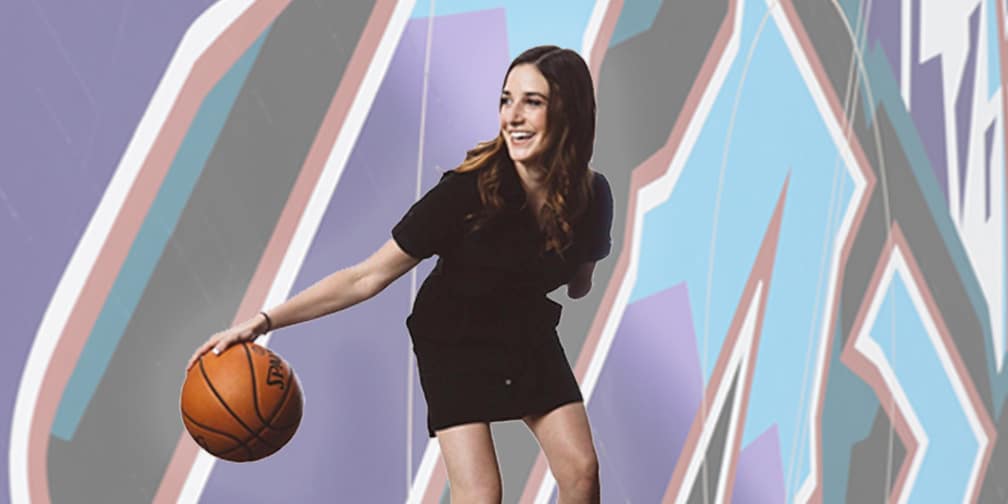 Talk about your previous roles as a Game Operations and Entertainment Intern with the Pacers, and Ticket Sales & Service Representative with the Utah Jazz.
While in college [university], I worked as a Game Operations & Entertainment intern with the Indiana Pacers. This experience gave me a great background in the sports industry. I would assist with mascot appearances, fan van appearances, and attended many events within the community representing the Indiana Pacers.
On game nights, I would prepare cue cards for our emcees, as well as team lineups for our PA announcer. I would be on a headset working the VP of Game Operations making sure that our on-court promotions would run smoothly, and that our emcees received the proper cues to start their segments.
My first role out of college [university] was with the Utah Jazz as a Ticket Sales & Service representative. I would sell partial ticket packages, season tickets, premium inventory, and groups. My team would also work on planning events for our season ticket members.
I learned a lot about the business side of an NBA team through this role. So, I took it upon myself to use this entry-level experience to meet as many people as I could within the Jazz organization. In that role, I found internal networking was a part of my daily routine. Whether it was meeting with other departments to learn more about their jobs or asking new people to lunch, I was networking.
Your educational background is in marketing and entrepreneurship. When did you realize you wanted a career in sport? Take us through it.
I knew from an early age that I wanted to work in professional sports. My dad took me to watch my first NFL game when I was in the 4th grade at the newly opened Lucas Oil Stadium in Indianapolis, Indiana. It was a memory that has stayed with me for the entirety of my life. It is still crazy that many years late I had the opportunity to intern for the Indianapolis Colts and be working in that same stadium where I fell in love with sports. Even though a person may love sports, the industry is not necessarily built for everyone. I think that by having multiple internships in college [university] with professional teams, it allowed me to fully choose whether this industry would be a good fit for me.
For the past 15 months, you were the heart of the Utah Jazz Sales and Service Academy according to Colby. Talk about how that working in sales helps you in every aspect of a career in sport.
I think that every person, in any industry, would benefit from some type of sales experience during their career. Sales teach you a lot about yourself and your work ethic. I am very glad to have Ticketing experience on my resume because it shows that you were able to embrace the hustle and grind that comes with a sales job, particularly sports sales.
What led to you working in Community Relations with the Jazz?
I started a non-profit in high school and my mom is the director of a non-profit, so community service work has always been a huge part of my life. It was there that I was really inspired by seeing the excellent work that the CR department at the Jazz was doing in the community.
After learning more about the role, I felt like it would be a great fit for what I wanted to do! I would love to continue to go grow in the community relations side of sports or have this experience to be able to use in a different industry someday.
Tell us about your goal of competing in the Paralympics.
I am training to qualify for Team USA for Paralympic Track & Field! I was born without my left hand and forearm.


When I was in college [university], I was a cross country and track and field runner. When I graduated, I was introduced to the Paralympic organization.


So now, I am training to qualify in the 400m for the 2020 Tokyo Paralympics. I have been training for about eight months. When I was working with the Sales & Service Academy, I was struggling to balance out the elite training while working a traditional full-time job. So that is why this Community Relations role worked well. It is part-time and allows me to continue to train at an elite level. I did not know adaptive sports existed until I heard about the Paralympics.
Now that I have discovered the adaptive community, I've partnered with the Lucky Fin Project and NubAbility. With them, I am helping to spread the word about limb differences.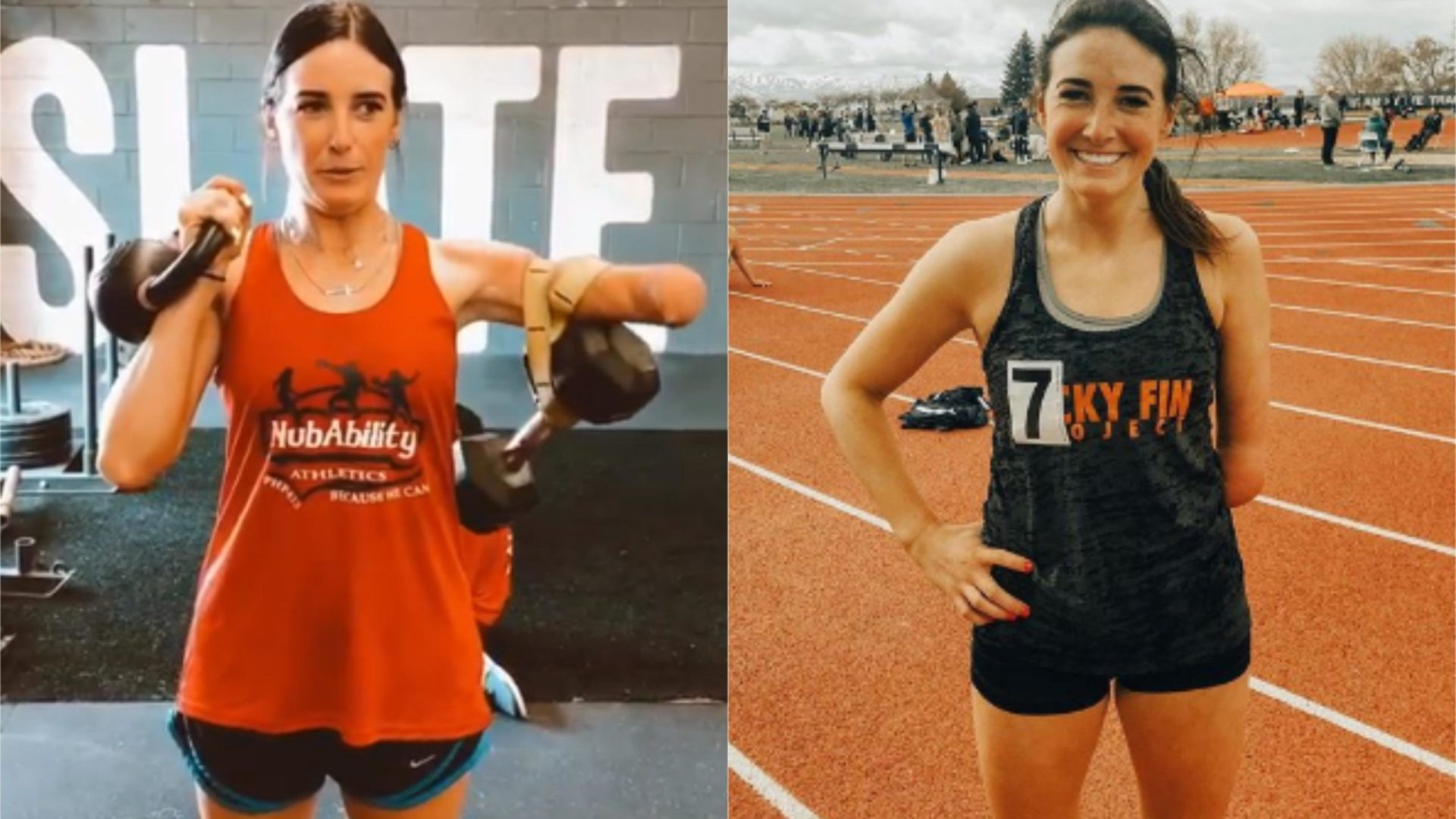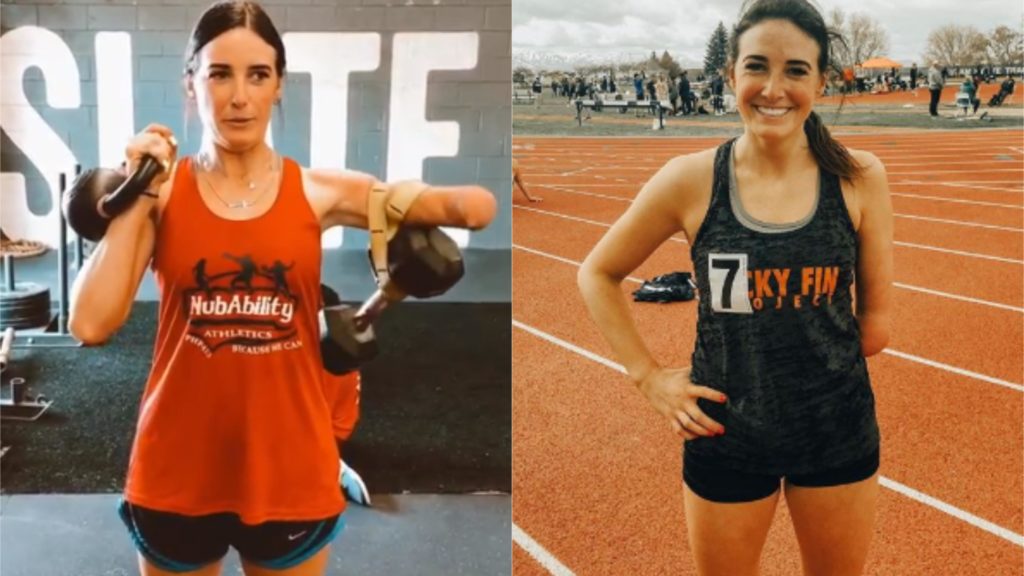 You can follow my journey to learn more about the adaptive sports community on Instagram @onearmeddan.
---
Dani Aravich
Interview by Mat Israelson
Posted Sep. 6, 2019 in Industry Profiles