Melissa Hicks is the Events Partnership Specialist for Curling Canada. This means that Hicks represents Curling Canada when local businesses partner up to gain exposure in their many national curling events. She seeks, fosters and maintains marketing relationships with all kinds of local businesses. Hick's role allows her to work from home and in the field. This is pretty unique for a sport industry job. Talking with Melissa, she's practical and her hands-on, personalized approach to sponsorship is what makes her work special. She talks about how she got into sponsorship, landed her role at Curling Canada, skills needed to succeed in the sport industry, and what she loves the most about her work.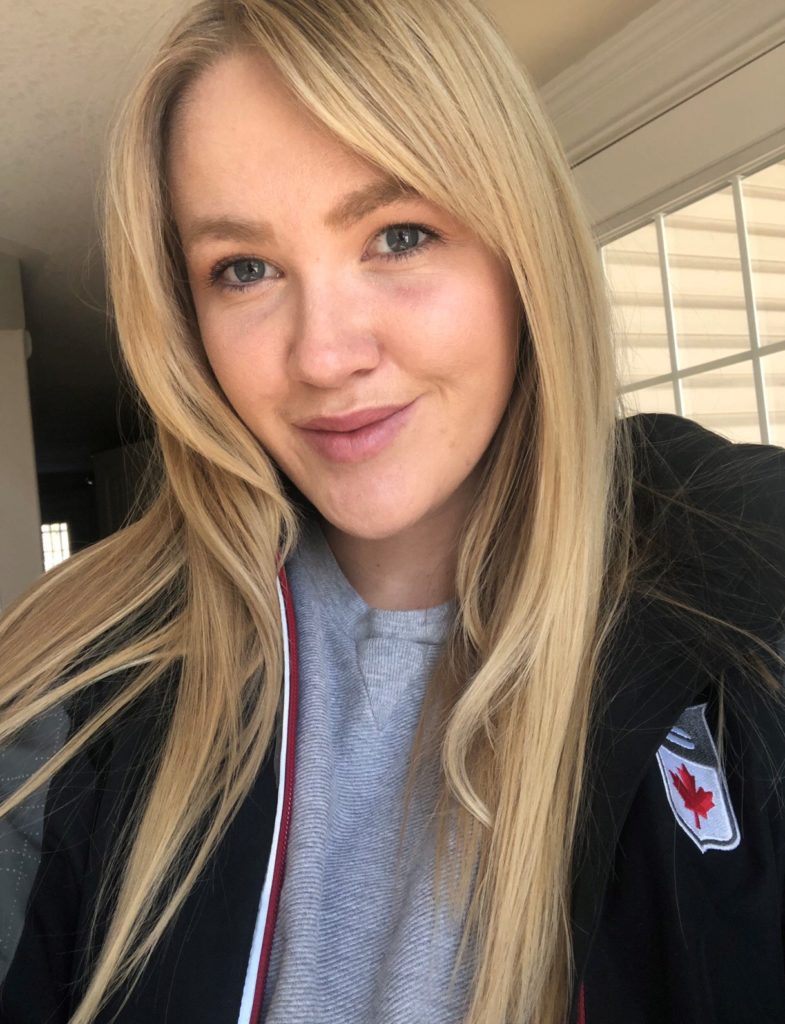 Tell us what it means to be the Events Partnership Specialist at Curling Canada.
Curling Canada has 5 major events, which we call the Season of Champion. We have multiple throughout the country, different levels, grassroots. My area of Curling Canada focuses on business partnerships for the 5 Season of Champion events.
Tim Hortons Brier
Scotties Tournament of Hearts
World Women's and Men's Curling Championships
World Financial Group Continental Cup (in London this year so I work on it)
Home Hardware Canada Cup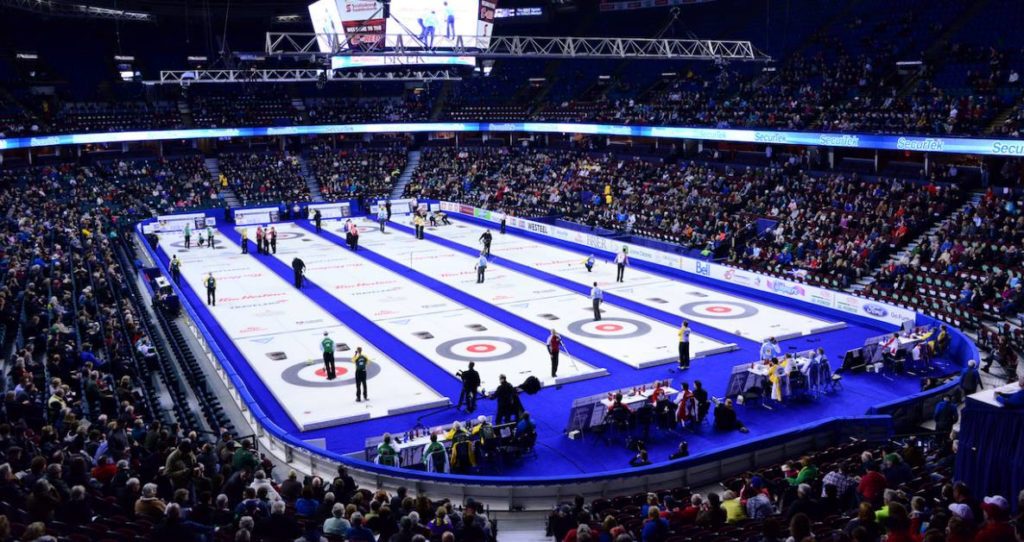 In the area of Events Partnerships at Curling Canada, we work on fostering and maintaining partnerships. My focus specifically is on the local and regional partnerships we have for these events.
Because each of these 5 events is typically in different provinces and cities around the country, I work with a lot of local businesses. For example, if a local company where one of the events is taking place wants exposure in the area, it's my job to work on a deal. I work to satisfy local businesses to meet their goals for partnering up with our events.
So we have presenting partner and two premier partners and their main focus is National exposure through TSN coverage. And then the official partners down is what I focus on. There's obviously some crossover. I travel around to all locations a few times prior to the event itself. I actually work for home on the other days. So I am not in an office environment, but I work with tons of people around the country. In fact, many people at Curling Canada work remotely.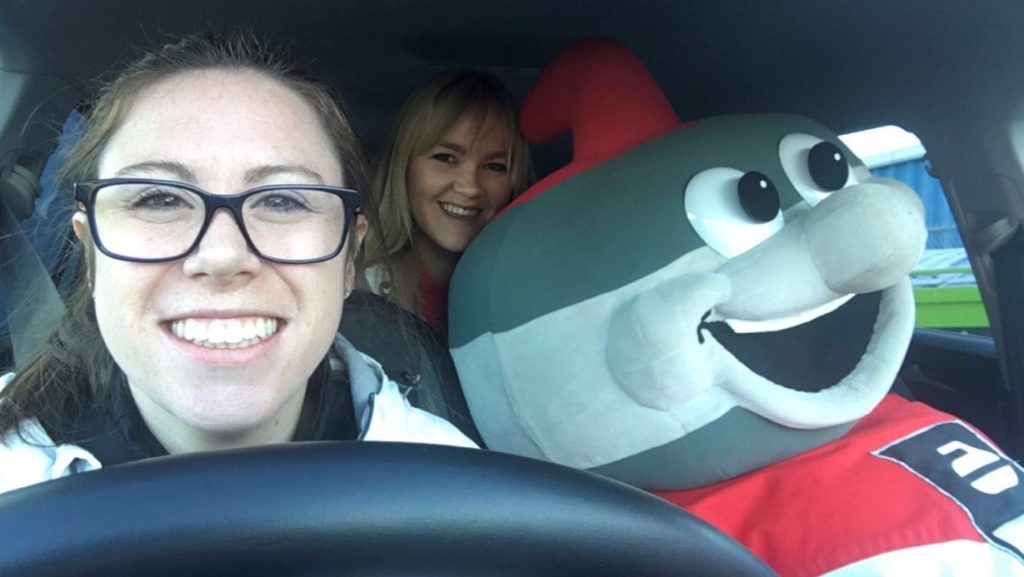 In the spring, right after our final event, which is in the first week of April, I start traveling to the next event location (for next year)
Let me illustrate for you. So we had events this year Kingston and London, Ontario Prince George, British Columbia, Leduc, Alberta (near Edmonton), and Moose Jaw, Saskatchewan. So in the spring, right away I start traveling to these communities and I meet with the vice chairs, event managers and potential businesses who play a huge role in executing these events. I also get a feel for the communities in which the events will be held. In doing so, I try to make as many connections as I can within those communities which will hopefully help to form strategic partnerships.
Tell us what a typical day at Curling Canada looks like.
In a way, I feel like I have two different jobs. In the summer, it's not as busy. I am working from home right now. So waking up, grabbing a cup of coffee and doing a lot of planning. Juggling the 5 events can get quite busy! Today I had a few sales calls. In them, I talked to potential businesses for first time. So now that I've talked to them, I'll be working hard on forming proposals which I'll get back to them within a very short amount of time.
I meet with 5 different event managers and it rotates. So my work consists of working with the managers to brainstorm new ideas, leverage our property and assets and plan for each amazing event. Meanwhile, I'm always in communication with my manager in Winnipeg. I also work with two colleagues apart of our Event Partnership team (one in BC and Saskatchewan). It's a lot of looking at new prospects, customized proposals (even if it's very small). So that's what I do when I am working from home!
About 40% of my time as the Events Partnership Specialist at Curling Canada is spent on the road in hosting communities. My feet are on the ground, knocking on doors, meeting local businesses, and chatting with influential people in the community. When I am on the road, it's really all about making connections. I travel at least 3 times from spring to fall for each of the 5 events. In fact, recently I traveled to all 5 locations within an 8-week span. I am lucky that this year, two events took place in Ontario! So it wasn't super hard to get to those locations since I am based in Toronto. But between time changes, commute time, it's constant adjustments and a go-go-go mentality when I am on the road.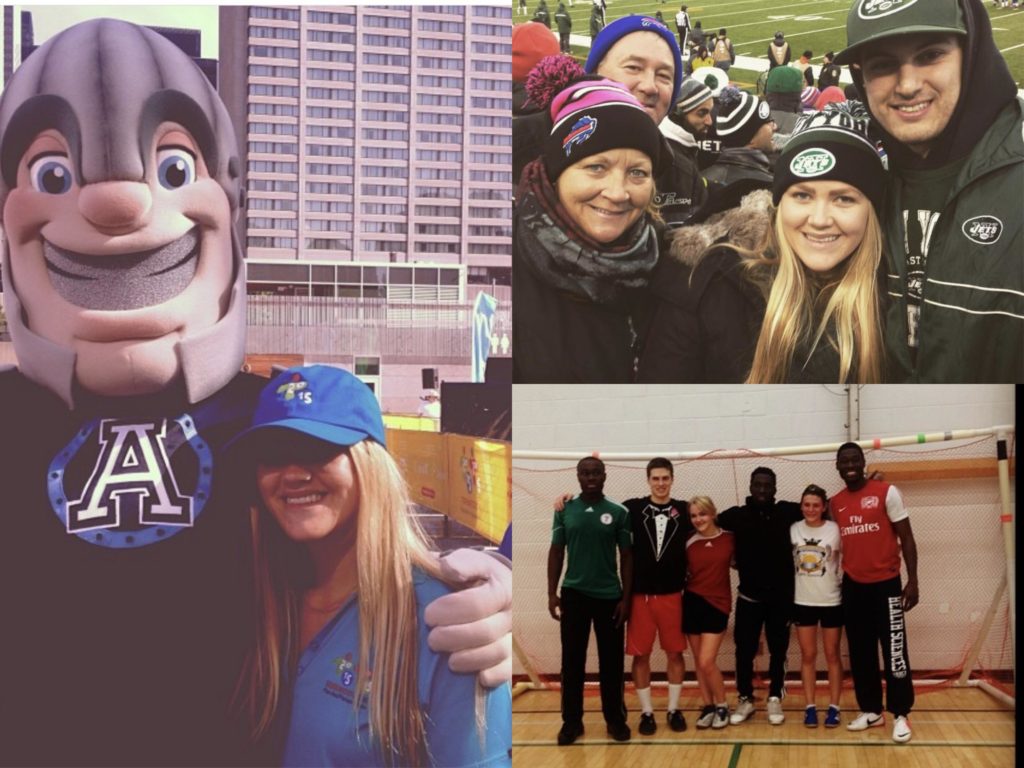 The best part of my job is talking to people and meeting with them. I am able to both whether it's on the road or working from home. I am definitely glad that I have a balance between being on the road for work and at home. If I was always on the road for work, it'd be pretty tiring and I am sure I'd miss home. But due to the flexibility of my work, I get to spend some time at home after traveling and there are times where working from home is the day-to-day! Don't get me wrong. Working at home can be hard and tiring too!

Have you always wanted to be in sport sponsorship?
I studied sport management for my post-secondary degree. Once we started having the opportunity to choose our classes in second, third and fourth year, I started focusing more on taking marketing and sponsorship-oriented courses. Also, courses that related to intellectual property, I took. Soon after taking those courses, I knew marketing and sponsorship is where I wanted to land.
When I did my internship in my fourth year with the 2015 Toronto Para/Pan American Games in marketing and community outreach, I worked on partnerships that were apart of the Ignite program. While I was with the 2015 Toronto Para/Pan American Games, I had the chance to talk to many people in the sponsorship department. In fact, I took the train home from work with the Director of Sponsorship, where I'd pick his brain. I realized more and more that this is what I wanted to do.
Also, when I grew up, I worked for my family business. I was able to be involved in many aspects of the business. Working with other businesses was particularly enjoyable for me.
What is the most challenging thing you face as Event Partnerships Specialist for Curling Canada when dealing with a sponsor?
Especially with this position as Event Partnerships Specialist with Curling Canada, it can get a bit tricky. Because our events change locations every year, and I work on the local and regional business partnerships, it's always creating new relationships. I think the most challenging part is this.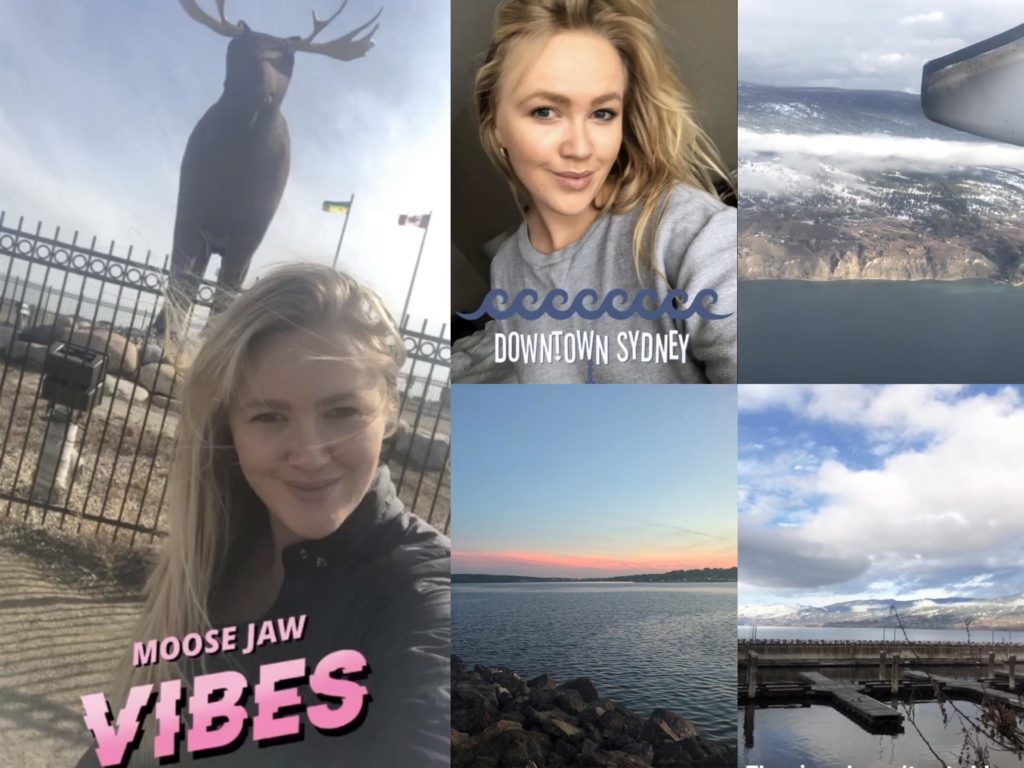 The fact that I am not right there on first contact with a potential sponsor, makes it a little harder to connect. This is just initially. I am a firm believer that the best way to create a strong relationship is face to face. And sometimes that isn't so easy at first. I think chemistry and connection are established much better in person. When I meet with potential partners in person, it becomes way easier a week later to follow up with them.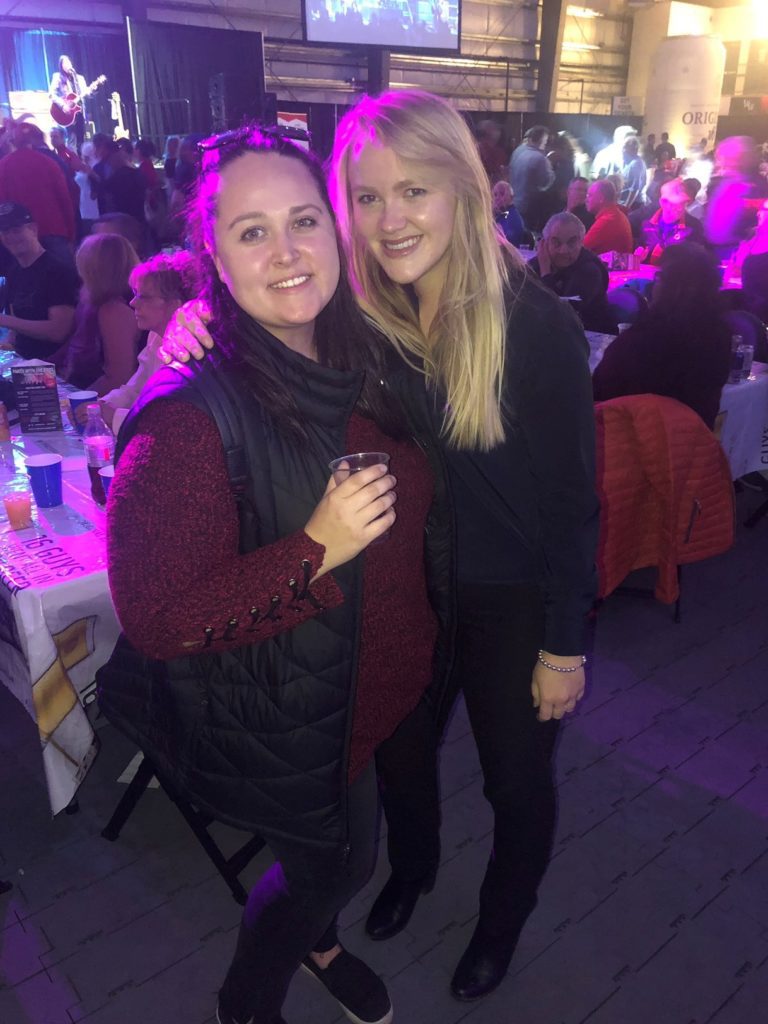 It's just about getting our foot in the door. Many companies assume that they might not actually get a chance to be involved with our events because big companies are associated. Curling Canada is a huge organization and many smaller companies think they don't have a chance to do a partnership with us. This is simply not true, but overcoming that stigma is a bit of a hurdle.
For example, the Tim Hortons Brier when we go to the Prairies, everyone knows how big of an event that is. Also, competition can be a challenge. Some locations have more competition than others.
How has your education helped you in your current job as Event Partnership Specialist with Curling Canada?
The class that comes to mind right away from me that's helped me to eventually become the Event Partnerships Specialist is a fourth-year sponsorship class.
The course was based around a book by famous Canadian sponsorship guru, Brent Barootes. It's called Reality Check: Straight Talk about Sponsorship Marketing. Instead of a textbook like all other courses, this one used a practical, hands-on book. It was made for businesses! But here I was learning about it as a student. We learned specific details on working in sponsorship. For instance, how do you approach a sponsor and how to create proposals.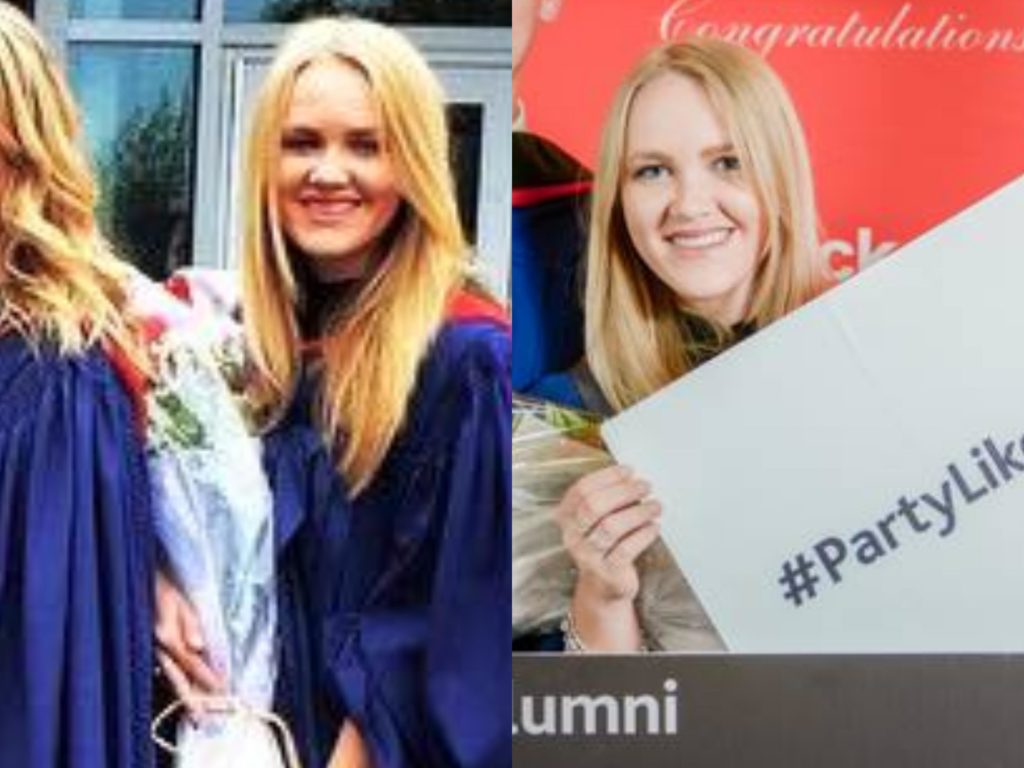 Brent Barootes came in and said we don't go with traditional bronze, silver and gold sponsorship packages. Instead, we do customizations. Right from the start in my role as Event Partnership Specialist with Curling Canada, I knew that all packages needed to be tailored and customized to specific partners. Listening to the needs, wants and desires of potential partners before offering them a strategic partnership was ingrained in me from what we learned in fourth year.
Also, my internship gave me academic credit and an amazing experience. While working at the PanAm Games, I met Kathy Henderson, CEO of Curling Canada. She was the Senior Vice President of Marketing and Sponsorship and Revenue with the Toronto 2015 Pan/Para American Games Organizing Committee as well. Having worked at the PanAm Games was really helpful on my resume when I applied for my position with Curling Canada as Event Partnerships Specialist.
Third, there was a course where you work one on one with a professor on a special research project. I did my research project on the Niagara Ice Dogs and how organizational culture can affect how the organization performs. To gather that research, I worked with the Ice Dogs directly. So, any course where you're able to do field-work, take advantage of! From there, I ended up working with the Ice Dogs for a little bit.
What would be three skills you think aspiring sport pros need to succeed in sport?
1

Communication

It doesn't mean you have to be an amazing writer by any means. But you must be able to be professional! Communication is going to get you into the door. For instance, I am firm believer that my cover letter got me my current position as Event Partnerships Specialist with Curling Canada. Without being able to communicate in person too, you won't find it easy to network with others. Networking is a huge part of this industry.
2

Open Mindedness

Sport is a very competitive field. In Canada, we don't have as many sport organizations to work for as they do in the United States. A lot of students in my year thought that they would be working for MLSE or Hockey Canada going into the sport management program. I don't think there's anything wrong with having dreams and ambitions to work for them. But, keeping an open mind about other sport organizations is a helpful "skill" to possess. My involvement in sports growing up was wide-ranging. But I loved show jumping, equestrian.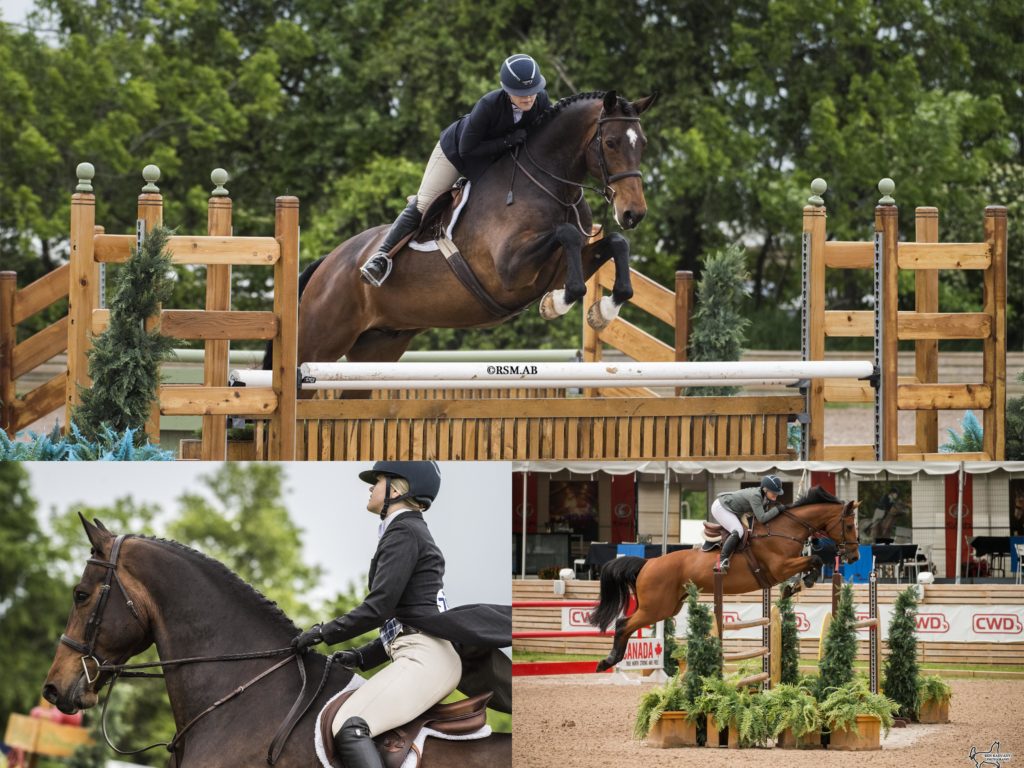 Right out of university, I became the Manager of Partnerships and Business Development for Ross Millar Entertainment Group any they worked in partnership with equestrian events. That was right up my ally. But I really wanted to work directly in sport. The job as Event Partnerships Specialist for Curling Canada came up and I relished the opportunity. I had little experience with the sport of curling, but it was so awesome to be involved in it. The events are massive! If I didn't possess the skill of open-mindedness, I wouldn't be in the position I am in today.
3

Networking

It is something you hear a lot about in the industry. An absolute must, if you want to be in this industry, is networking. You likely won't get a position in sport without networking. Whether it's being nice, asking the right questions and talking to people is an important skill. If someone approaches me about a potential opportunity for them, I know I'd help them! So that alone shows you how important networking is. LinkedIn makes networking easier. You don't necessarily need to go to big conferences!

Actually, one of my professors gave me some pretty good advice. They told me to reach out to people on LinkedIn whose position I wanted to be in 10 years down the road. Just having a quick chat with them about their journey is super helpful to know what you need to do to get there. When I used this approach, at least 70% of people I reached out to responded and actually took the time to chat with me. In fact, I had coffee with a few of them. People like talking about themselves so don't be afraid to ask them.
---
Melissa Hicks
Interview by Haley Morey
Posted July 12, 2019 in Your Career in Sport