Matt Blood is the Director of Player Development for the Baltimore Orioles. His job is to help nurture and establish the culture, personnel, and processes that develop the Orioles minor league players into the best team they can be. The responsibilities of Blood's job seem like a lot on paper, but they're much more in reality. Luckily, this life long baseball fan has been preparing for a job like this his whole life. From working with the Rays to representing the United States at USA Baseball, Blood has learned just about everything that makes a great baseball team. Matt Blood acted as Director for USA Baseball for three years, but his subsequent role as Director for the Texas Rangers prepared him for his role with the Orioles. Below we talk to Blood about humbling moments, taking advantage of opportunities, and his desire to be psychic. Enjoy!
Please note: The interview with Matthew Blood was conducted via a typed conversation on live chat. Editing changes were made to make it easier to read while maintaining the voice of the interview.
Tell us about your role as Director of Player Development with the Baltimore Orioles.
My role is to establish the culture, personnel, and processes in which to best develop the Orioles minor leagues players. Day-to-day, I'm talking with coaches and players, researching best practices and techniques, and making decisions on processes.
Your role seems so wide-ranging! I am guessing you're in the office some days and on the field on others. How does that work?
It changes a lot based on the time of year. In season, I am travelling to each affiliate seeing coaches and players, spending less of my time in the office. During spring training, I am in Florida for close to three months. The offseason is spent mostly in the office or visiting conferences or potential staff candidates.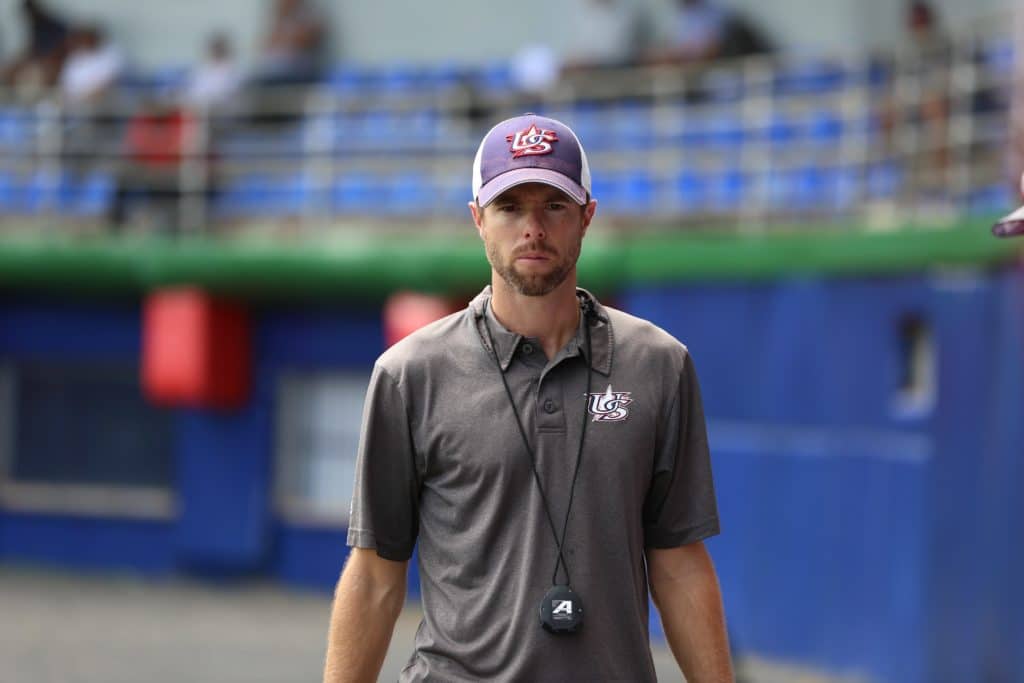 Your path to becoming the Director of Player Development with the Orioles is unique. How did early work experience in operations provide the steppingstone(s) for your current role as the Director of Player Development?
Early work experience was instrumental in my professional development and career path. Getting involved both on campus and in summer internships while in college was the best thing I could have done to position myself for the future.
Anything you'll never forget in your day to day from time with USA Baseball and with the Rays?
Eventually, I'll probably look back on my career and remember my time at USA Baseball as my most enjoyable job! It was both challenging and fulfilling. The opportunity to impact those players' lives and careers, as well as represent the United States was humbling. I was fortunate to be able to work with some of the best players and coaches in the world for three years, and I'll always be thankful for that time.
Working with the Rays was a dream come true for a 22-year-old life-long baseball fan. I was involved in all the inner workings of the draft and was able to gain valuable experience and perspective on the player evaluation and selection process.
When you went to university for Economics, Business and Coaching, was there an "aha" moment you had where you knew you were destined/only interested in working in sport?
There was never an aha moment. I think my intrinsic interest and love for sports kept me in and around it often. I looked for opportunities to be around jobs and experiences that I enjoyed, and it eventually led to my enjoying a career in sports.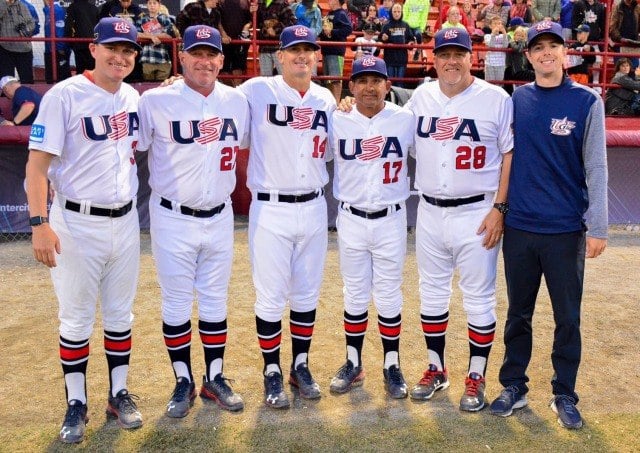 What would you say are some of your most memorable accomplishments in your sport management career?
Top 5 is pretty tough. Memorable moments are probably different than accomplishments but I would first say that every job I have received along the way has been an accomplishment in itself.
"Being ready to take advantage of the opportunities I was given was very important."
For example, being hired by the Cardinals as a scout at the age of 23 with no professional playing or coaching experience was only possible thanks to the work I had done over the three years prior. The same is the case for all of the positions I have held since then.
Most memorable would be attending every game of the College World Series In 2007, being at game 7 when the Cardinals won the World Series in 2011, winning the 2017 18U World Cup with USA Baseball, and seeing all of the players get drafted from the US National teams that I was involved within those three years.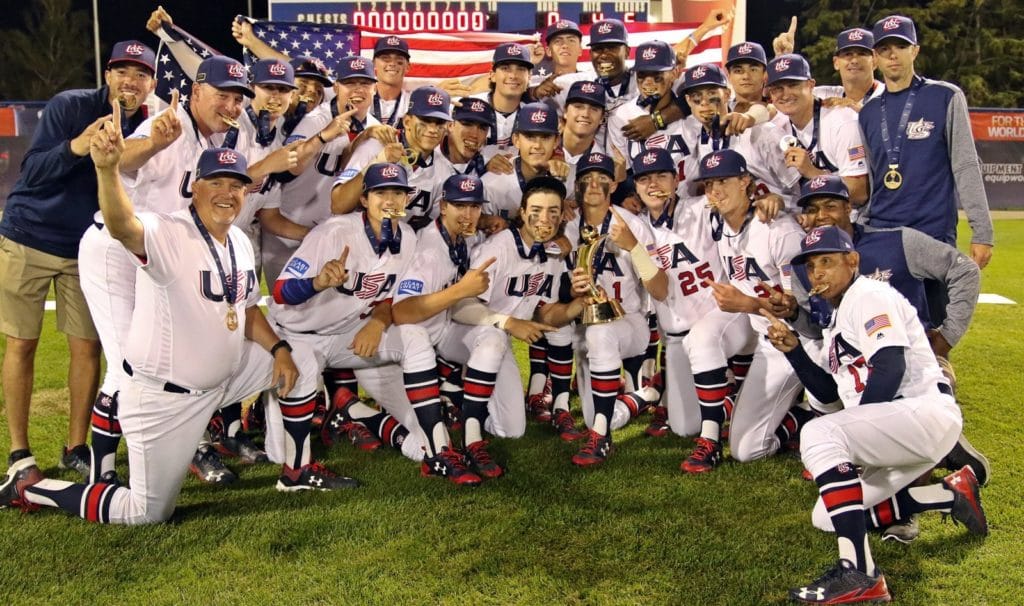 I would also say my experience with the Rangers this year was one of the best experiences of my professional life. I learned and grew more in 10 months than I had in the prior 10 years.
If you could have a superpower to help you in your career, what would it be and why would you choose it?
The superpower of being able to see the future would be nice. It would allow us to make better decisions and be more agile in preparing for what is to come.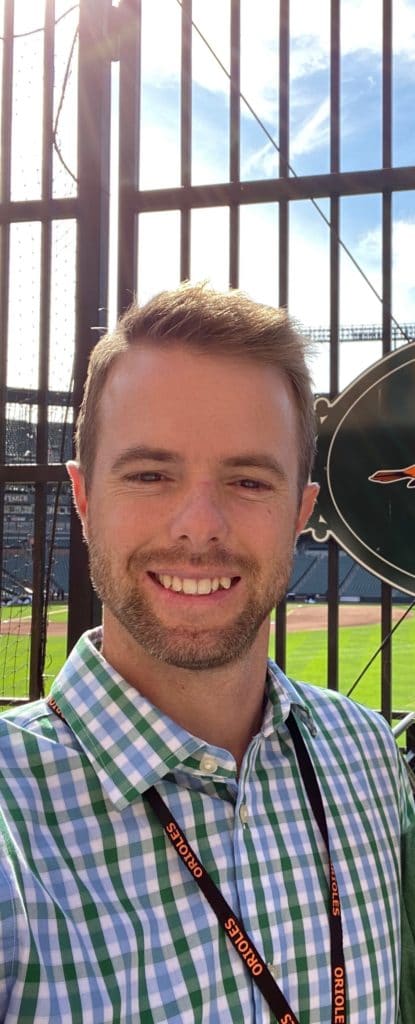 Final Thoughts
Matt Blood is the epitome of a baseball fan! He has dedicated his life to not only the game but the players and personnel that make it all happen. The life choice to follow your joy is a hard one, and one that Blood has actually made with ease. Our interview with Blood is a testament that hard work will get you where you want in life, whether it's in the stands, the dugout, or on the pitcher's mound! Sure Blood can't predict the future, but one thing he has discovered that will help anyone with their own career is the power of dedication. By taking advantage of every opportunity and keeping your eye on the ball, Blood's story is evidence that just about anyone can slide into home and accomplish their goals.
---
Matthew Blood
Interview by Mat Israelson
Edited by Avalon Lustick
Posted October 30, 2019 in Industry Profiles by Anthony Clark