Shauna Bookal is the Interim Executive Director at Field Hockey Ontario. Involved, active, dedicated, fun, and experienced are just a few words that describe Shauna's work in the sport industry. In addition to what we've heard from fellow sport managers, such as the Raptors 905's Tenneya Martin and students, we've seen some of Shauna's tremendously impressive work. Shauna also has three pieces of education labelled "Sport Management" including her undergraduate degree, graduate certificate and master's degree.
This was truly one of the hardest introductions I've written yet. That's because Shauna has worked tremendous sport events and received an extensive array of academic and sport industry awards. I want to put it all into a short, neat and organized paragraph, but that's nearly impossible. So instead, I'll let you drop down the menu below for a small sample of the events and accolades Shauna has accrued to date.
Just some events Shauna has worked & accolades:
Sport Events Since 2012:
2019 Parasport Ontario – Durham Region Games
2018 Rogers Cup
2018 FIBA U18 Americas Championships
2017 Toronto Invictus Games
2016 NBA All-Star Weekend
2015 Toronto Pan / Parapan American Games Organizing Committee
2015 FIBA Americas Women's Championships
2014 FIFA U20 Women's World Cup Championships
2012 Ontario Summer Games
2012 Canadian Volleyball Open Championships

Accolades:
Exist To Assist
1 of 250 Jamaican-Canadians featured in Jamaicans in Canada: When Ackee Meets Codfish
RSU External Partner of the Year
Residence Advisor Partner of the Year
Viola Desmond – Marie Marguerite Rose Award
Honor Society of Phi Kappa Phi
Outstanding Graduate Student in Sport Management Program
Recipient of the Jerry P Wilkins Scholarship
Recipient of the Stadium Managers Association Scholarship
Participation and Leadership Award
Shauna Bookal's recent promotion from Program Manager to Interim Executive Director in less than 6 months speaks volumes about her abilities. It was with great pleasure that I spoke to Shauna Bookal as her promotion with Field Hockey Ontario was being prepared. It was an open, honest and enlightening chat, and opened my eyes to the heart, hustle and mental toughness needed to stand out in the sport industry. Enjoy!
Please note: This interview was conducted via phone. Editing changes were made to make it easier to read while maintaining the voice of the interview.
Tell us about your role as Executive Director of Field Hockey Ontario.
My role is the same as when I was the Program Manager in that I still oversee all the day to day aspects of FHO, however, I have added Request for Proposals (RFPs) to my portfolio.
My main role is to oversee all aspects of Field Hockey Ontario. I work in conjunction with the board of directors. So, I am involved in a number of areas – from our grassroots program, which is our club championships to working with the Ontario Summer and Winter games that are coming up and nationals. And my role also involves good old paperwork with plans, funding and sponsorship! Plus, we're always looking for ways to improve our program.
Then there's also the nitty-gritty. For example, we're currently working on Team Ontario. Right now, we are getting ready for try-outs, selecting our coaches, preparing for the coaching conferences, and setting up training schedules. In a nutshell, I am involved in all aspects of Field Hockey Ontario.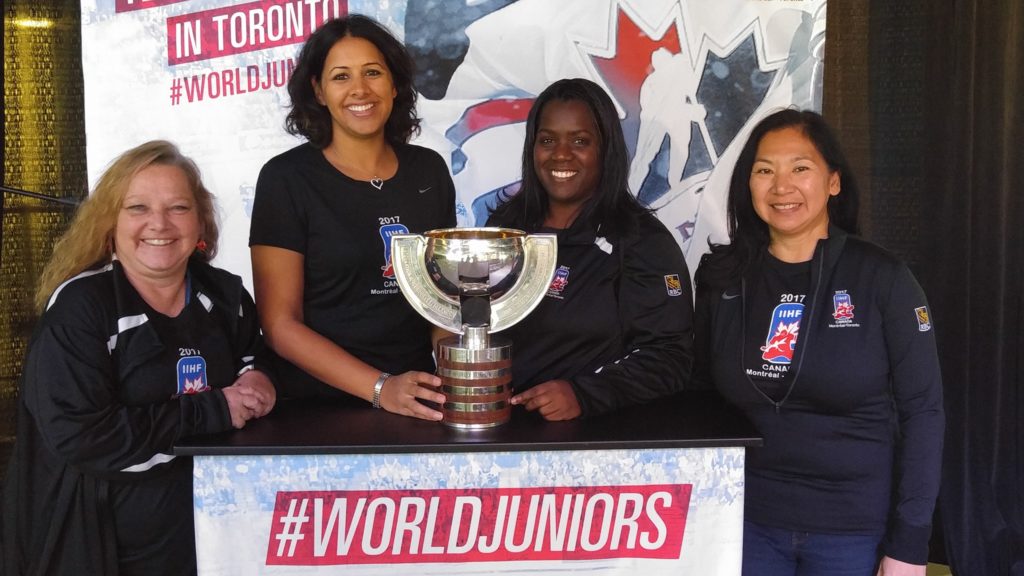 A major characteristic I admire about working for a Provincial Sport Organization (PSO) that no two days are the same. Typically, I start my mornings off going through my emails. I always want to make sure I can get back to people within 48 to 72 hours depending on what they're asking for. Also, I have a work plan that I go through with my president and coordinator to make sure that we're hitting our deadlines. It's important that we don't let projects stay idle, so having accomplishing tasks is key. Those tasks vary considerably from day-to-day.
You have a ton of experience in major games and events, like the Toronto 2015 Pan/Parapan Am Games, Toronto 2017 North American Indigenous Games and the Invictus Games in 2017, among so many others. What keeps drawing you in to assist and execute these events?
After taking sport management in school, did I ever think I would ever be doing major games? Absolutely not [laughs].
But it's amazing how sport can take you down different streets. In fact, my very first interaction with major games was the Pan American Games. I was involved with the Pan Am's from the get-go, when they were in Toronto 3 years ago. So, I was apart of the 3-year, 2-year and 1-year countdowns. It was just amazing to see how the city came alive.
It was interesting, we would walk around with a Pan Am, Invictus or FIFA shirt and people were aware of that logo or aware of the name and they would stop and ask you questions.
Meeting people from around the world was one of the things that kept me going as well. We all know, a lot of times, sport doesn't pay that much money. But it's rewarding to be around, especially when your co-workers share the same passion for sport as you bring. They were always there to help you out and ever treated you any different because you are a volunteer.
That was something I really enjoyed and why I keep doing it, and I have had a lot of great learning opportunities over the past 10 years of doing all these events. It was great coming into the Pan Am games; it set the bar really high.
Working the Pan Am games opened my eyes to another side of sport I didn't know existed. I came from an intercollegiate background, working with varsity athletes. Also, I came from a recreational background, working in parks and rec. So, contributing to those major games opened my eyes to the amount of work goes on behind the scenes.
What is your favourite event that you've been a part of?
I would say the Invictus Games were one of my favourite events. The Games showed how far the power of sport goes. At the Invictus Games, it wasn't just about playing and winning, but about people winning in life.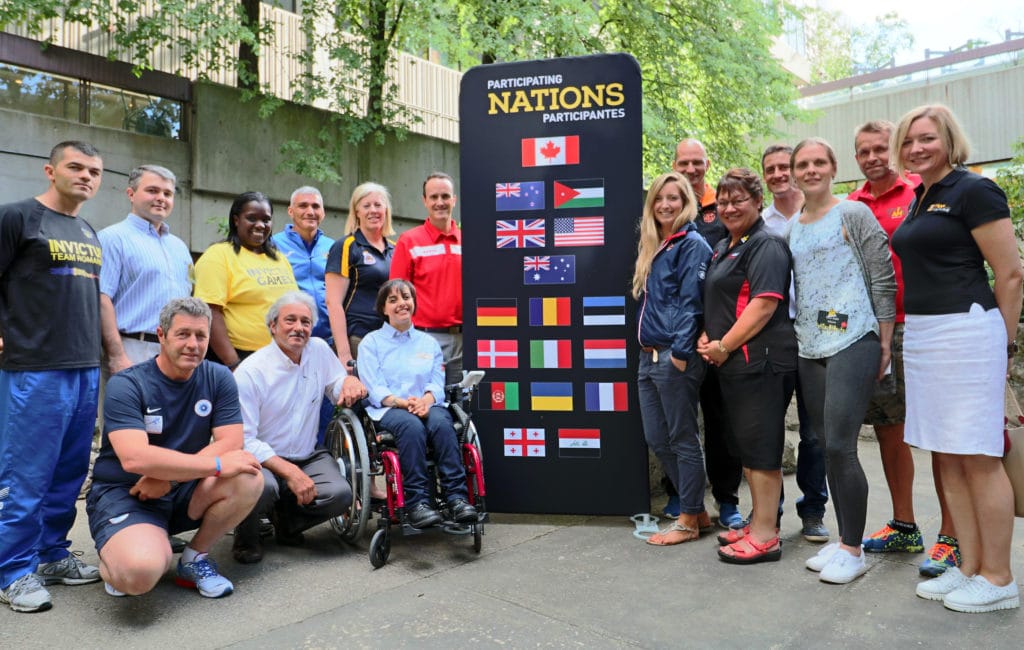 It was about bringing people out of their shell and families back together. So, what the Invictus Games does and what Prince Harry started with the foundation, is something that I've been following for the last 2-3 years. I'm excited for the 2020 Invictus Games. It's the mission and the statement that I believe in. I don't think there was a day that we didn't cry! It was emotional because the number of hugs you would get and random acts of appreciation from smiles to 'thank you's' was special. To this day, I reminisce with those I worked with at the Invictus Games about the stories and moments we had together. That's what I really love about working major sport events!
You are still involved with different organizations, such as the CIBC Run for the Cure and the Jamaica Basketball Association. How do you find time to juggle these different roles?
That is a good question! My family asks me that question all the time, and to be honest, I just don't know. I guess because I've been so busy and involved in sports my whole life, I have no idea how I can keep things straight. Sometimes I don't [laughs]. But I do know I wouldn't be able to do what I do if I didn't have a strong support system. My family, my parents and my daughter have been completely supportive of my career from the start of my career in sport. So, they've encouraged me to be part of all these great sport experiences. They even come out and support me while I'm doing them events.
For my daughter, it's become a part of her routine. She likes going to these different events and being involved with what I do. Now, she wants to volunteer and help out at the same time. So, it's kind of like having my little shadow running behind me [laughs]. She'll be 10 this year, but she's going to get to that age where she can volunteer. It's totally her choice, of course.
I have been very, very blessed working with people who are very organized, who are also very flexible.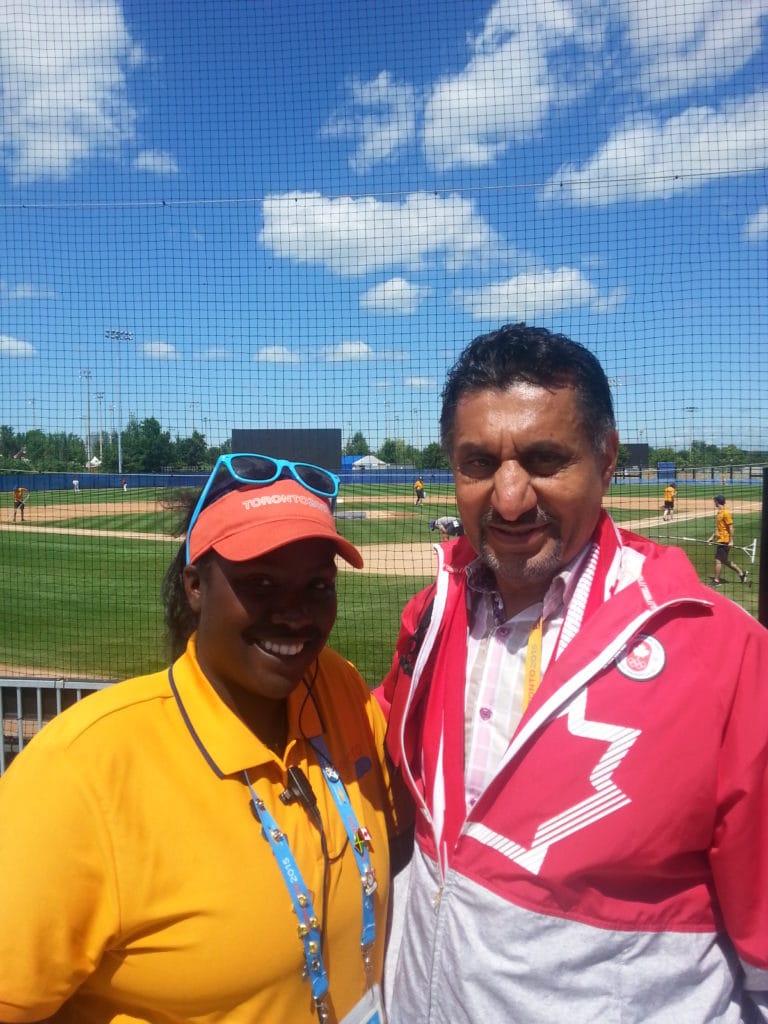 They realize sometimes that I can't make certain meetings. Regardless, I'll get work done behind the scenes and they know it. I have cut back from a lot because you can burn out. If you do too much all the time, burnout becomes a worry. You also just want to enjoy life away from it all too. But the Run for the Cure holds a special place in my hear and it's nice to give back to the community that I live in.
Do you find it difficult to keep motivated, and how do you overcome this?
The one thing I've learned while working in sport is if you aren't in love with what you are doing, and you're just going through the motions, then you need to get out and find something that you enjoy.
And you're not going to look at it as going into work and punching that clock. People always tell me all the time, "You should be in a higher position or you should be taking these things on." But that's not me or what I want to do at this moment. I enjoy being at this level and interacting with people.
The customer service aspect of the industry is something I've truly enjoyed over my career. I have had jobs where I wasn't happy and I've left because punching time in a clock and getting paid for unenjoyable work was not for me. I want to be happy with what I do
I still teach part-time as well. I teach in the evenings, it was something where for the longest time I said I never wanted to do it. A couple of years ago, somebody said to me, "Shauna, you have so much that you can teach the next generation, why wouldn't you want to help them?" I kind of looked at it as "What am I afraid of?" because I'm just teaching them what I do on a daily basis.
Working all of these events and different positions has given me great teaching material, outside the textbook. I can actually give my students actual templates we've used at games, real-life scenarios, and current videos or pictures, that makes learning more engaging and interactive.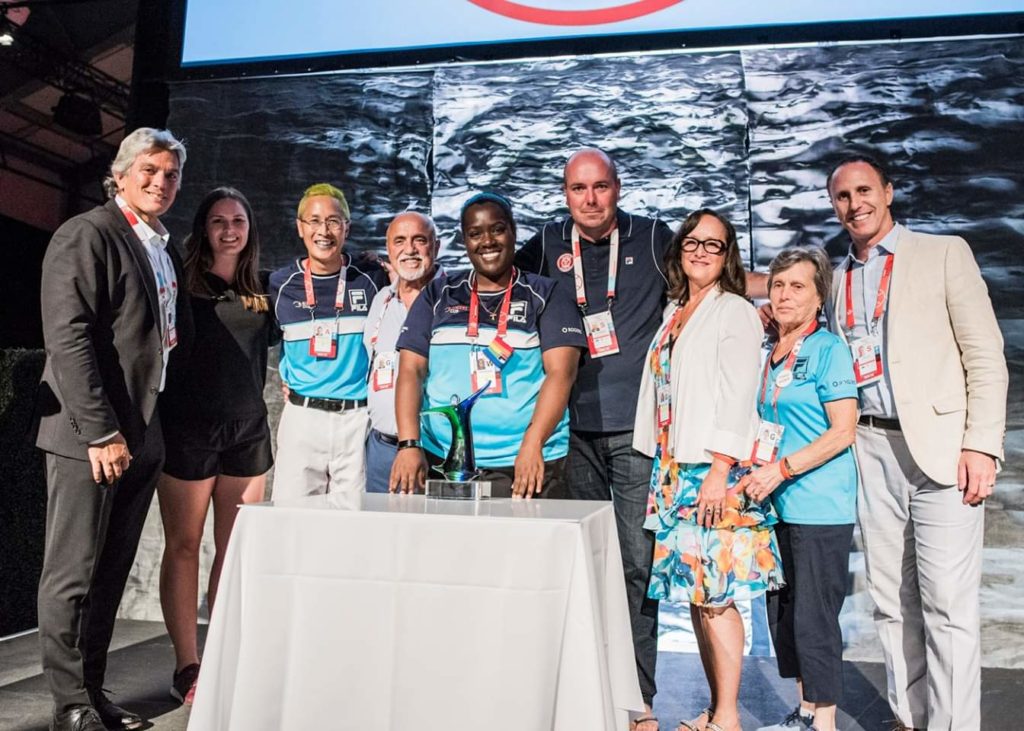 I also want to be able to share with the next generation that this industry is tough. You're not going to come out of your degree and automatically walk into a 6 figure salary. You actually have to work and put in the time. Using my experiences adds credibility when I tell them, "Hey, here are there are reasons why you need to volunteer." The reality is, you never know who you're going to meet or what opportunities can come from volunteering.
What is something people don't realize about working in the sport industry?
I think for some people they see certain things on TV ort hear the glory stories. They don't see a lot of the work that goes on behind the scenes.
There's one of my favourite pictures I show my students all the time of an iceberg. Everybody sees the perfect iceberg on the top. Beneath the water, you don't see all the long hours, determination, the number of times that you fail, and obstacles you have to go through. And that's like sports!
1

Transferable Skills

I grew up in the athletics world, and that's where I thought I would be with my career. I was so set on that, but athletics became repetitive. I didn't like doing the same thing every day. I'm working in field hockey right now, I have never played the sport a day in my life.

But I'm able to take everything I have learned from everything else and apply it to field hockey. So, if people don't realize just because you grew up playing one sport and were involved in one sport, it doesn't necessarily mean you can work at that sport.
2

Think Outside The Box

Think outside the box and you can apply yourself to different scenarios. Take what you've learned and adapt your skillset to any current situation you're in. This way, you don't just think, "I'm just going to stay down that path." That was my mistake early on in my career. I only wanted to see athletics as my career, because that's what I grew up in.

I got my first scorekeeping role when I was in high school, so that's why I thought that was the best job, but now that I'm older and looking back at my career, I was like if I didn't go down the gaming route, I wonder what would my career be like. Would I still be in athletics?

Working in athletics early on in my career taught me the importance of teamwork, long hours, doing everything from setting up to taking down and being a part of the event in working successfully in this industry.
3

Networking

The other thing that people don't do, and I'm seeing a lot of it, is going to conferences or network with people, again you don't know who you're going to meet and sometimes people don't want to go because it costs a little bit of money, but that little bit of money is a great investment into your future. You don't know who you're going to meet, you don't know what you're going to learn, and it's also putting yourself out there.

You're going to be meeting people, you might be out of your comfort zone, but that's okay, sometimes you have to go out of your comfort zone and if you go to one conference one year, maybe try another conference the other year. Find something until you find your niche until you do what you want to do. I would always tell people to continue volunteering. I still volunteer to this day and I love it. People think I'm crazy for doing it, but I love it.

For the last couple of years, I have been volunteering at the Rogers Cup. I was in shock and awe of what they do and how they do things because I've never seen anything run the way that they run it and it brings me back every year because of the people. How they treat you. They thank you. We call it a "once a year family."

That's how I feel when I've volunteered at the CIBC Run for the Cure. There are so many other different events out there that are not sporting events that you can go volunteer at and you take those skills and they are transferrable to something new. And you never know who you're going to meet either!
4

Never Say Never

I swore up and down, I said it over and over that, I would never work for a PSO [laughs]. I'd say to myself that I don't mind volunteering for a PSO, but I would never work for a PSO. Now, I'm running a PSO [laughs]. So, never say never!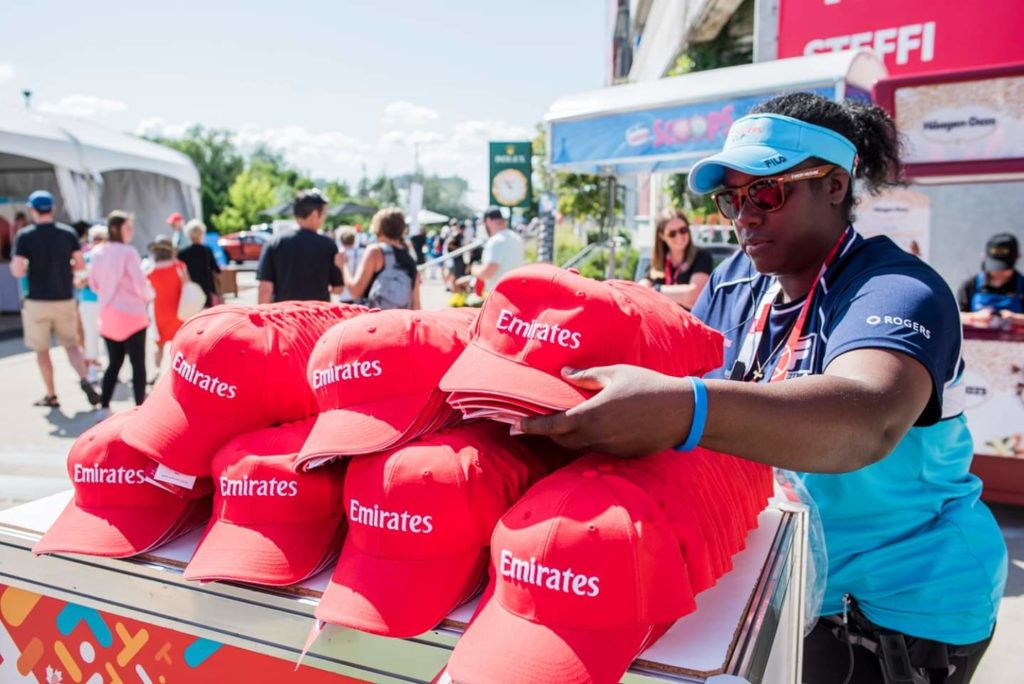 Also, I said I would never teach. Now I am the Interim Executive Director for Field Hockey Ontario, a PSO, and I am teaching part-time. You never know where your career is going to take you.
So how do you think you've impacted others around you in your sport career?
That is a tough question. I hear it all the time from students, like them saying thank you and for me, I'm just being me. I'm not going to sugar coat anything, I'm not going to sell them a story of "Yes you're going to make this much money, you're going to be a powerful person." Instead, I'm just telling them to be them. Be them, stay true to themselves, and you never know where things will take you, so be open-minded and patient.
If it's meant to be, it's meant to be!
I've treated people the way I want to be treated, I've always tried to give others opportunities the way I was given them growing up. I've been blessed to see some students in my past that have gone on to have great careers. In fact, we still keep in contact with each other and I love watching them grow. G
Not every one of them stays in sport and that's fine. Sport isn't for everybody, but they were able to take what they'd learned from sport and adapt it to their new career.
So, I just try to stay true to who I am. I just hope they take away from me to stay true to who you are, don't try and be somebody different, you might ruffle some feathers along the way but that's okay, it's how you learn, from ruffling those feathers, it's how you change and learn from those situations and again I always tell my students, co-workers and aspiring sport managers to be happy with what you are doing. That's really the most important aspect.
Who do you think we should interview next for SPMA?
1

Taryn Daneman

Taryn and I met volunteering at the NBA All-Star Weekend in Toronto. She also volunteered with me at the Invictus Games. We've also the FIFA Americas together. On top of that, she triggered me to get involved with the Rogers Cup. Taryn Daneman would be a definite contact person as she an amazing person and inspiration for females trying to break into a male-dominated sport such as hockey. She's currently the Manager of Officiating at the NHL.
2

Katelyn May

I met "Kay-May" through the Invictus Games. She recently changed jobs after being with the City of Mississauga, producing shows. Now she's actually back in the sporting industry as the Manager of Match Presentation at the Canadian Premier League. So, she's phenomenal! She was my supervisor and an absolute gem. I don't just consider her as a friend, but I also look up to her as a mentor.
3

Greg Jauncey

I've had the chance to get to know him for the last 2 years. He was a volunteer, starting off as a ball boy. He has a great story. Now, he's the manager at Tennis Canada.
4

Giovanna Perone

Gio is an Associate Manager at Wasserman Group. I met her when she was a student. She stood out to me when I came into her class as a guest lecturer years ago. She reached out to me, asked me some questions and followed up!

I would tell her the same thing I just did, it doesn't matter what kind of job you have, it's taking those skills and learning and adapting them to something else and long story short. I saw her name pop up again for Invictus Games. When I saw her name, I told my colleagues that she's going to be a stand-out. Lo and behold, she is working at Wasserman as an Associate Manager.
---
Shauna Bookal
Interview by Haley Morey
Posted September 10, 2019 in Industry Profiles