Let me start off by saying, this article isn't meant to put Black NHL players in a box, but to bring awareness to the racism that still lives within hockey culture and the work that is being done to change it.
Also, to give a visual of the very short list of current Black NHL players… so that maybe we can ask ourselves, why? What is hindering accessibility to this sport? Why has it stayed predominately white? And how can we change that?
This article answers how many current and active Black NHL players there are as of 2021 and lists them all.
Brief History of Black Players In The NHL
The NHL was founded in 1917, but didn't see the first Black NHL player until Willie O'Ree played his first game for the Boston Bruins on January 18th, 1958. The NHL was the last out of the MLB, NFL and NBA to allow Black players in their leagues.
Before Willie, Herbert Carnegie and Art Dorrington both nearly broke into the NHL while playing in the minors, but never got the chance.
Even with the great triumphs of these great players listed above, the list of current Black NHL players only sits at 21. With over 700 players in the league as of 2020, only around 50 identified as BIPOC.
The Hockey Diversity Alliance
What is the HDA?
3 of the player listed below are part of the HDA and all 22, in some way or another, support the efforts in which they push. So what is it?
The HDA was founded in June of 2020 and consists of current and former NHL players with the goal of fighting racism in hockey through grassroots programs, anti-racism education, youth scholarships, exec and coach training, and social justice initiatives
Their Purpose:
To eradicate systemic racism and intolerance in hockey.
Their Approach:
"We strive to create sustainable change on all levels of hockey. At the top, we will educate and encourage accountability from our leagues and leaders. At the grassroots level, we will work to ensure hockey is accessible to anyone who loves the game."
Their Founders:
Akim Aliu
Evander Kane
Trevor Daley
Anthony Duclair
Matt Dumba
Nazem Kadri
Wayne Simmonds
Chris Stewart
Joel Ward
In late 2020, the HDA decided to cut ties with the NHL and work separately, as they felt that they didn't get the support they were looking for and that the NHL was too focused on public relations efforts.
Current Black NHL Players
1. Anthony Duclair
Hometown: Pointe-Claire, Quebec
Age: 25
Team: Florida Panthers
Position: LW
Canadian hockey player, Anthony Duclair was drafted to the NHL in 2013 to the New York Rangers. As one of the founders of the HDA, he has been very vocal about fighting racism in hockey.
That's what we're trying to do: We're trying to inspire the next generation because these kids coming up are hopefully going to feel safe and not go through the things we went through.

Anthony Duclair – Ottawa Sun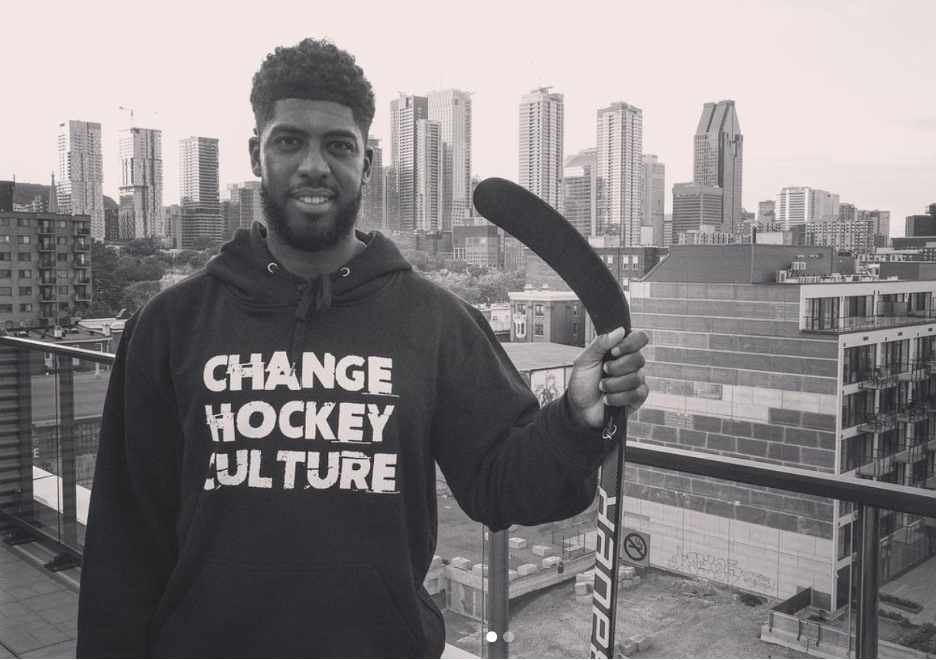 He stated "sometimes there are things more important than sports" and he hopes to create sustainable change within the league and beyond.
2. Caleb Jones
Hometown: Arlington, Texas
Age: 23
Team: Edmonton Oilers
Position: D
Celeb Jones, younger brother to Seth Jones (#20 on the list), was drafted to the NHL in 2015 at 117th overall. He grew up in an athletic family as his father is Jerome "Popeye Jones, former NBA player and current assistant coach for the Philadelphia 76er's.
Little kids of all races should know that hockey is a welcoming game & they can play too.

CTV News
This past Black History Month, Caleb went on the Oilers podcast to talk about the importance of diversity in hockey.
3. Chris Gibson
Hometown: Karkkila, Finland
Age: 28
Team: Tampa Bay Lightning
Position: G
Chris Gibson moved to Saskatchewan at the age of 15. He was drafted in the second round by the Los Angeles Kings in the 2011 NHL Draft. He grew up playing both soccer and hockey but ultimately chose hockey and attended Notre Dame College to continue his development.
Gibson didn't grow up in a diverse area and says he's lucky to have no memories of feeling singled-out on the ice but knows others have vastly different experiences than him. He is happy to see teammates and other players speaking out and mentioned "seeing everybody speak out now, it's a good sign. I agree it's been way too long, it's time to step up and it's great to see other people stepping up."
4. Darnell Nurse
Hometown: Hamilton, Ontario
Age: 26
Team: Edmonton Oilers
Position: D
Born and raised in Hamilton, Ontario, Darnell Nurse comes from a family of athletes. His father Richard is a former CFL player, his mother Cathy is a former McMaster basketball player, his sister Tamika is a former NCAA basketball player, his sister Kia is a current WNBA player, who you also probably recognize from TSN.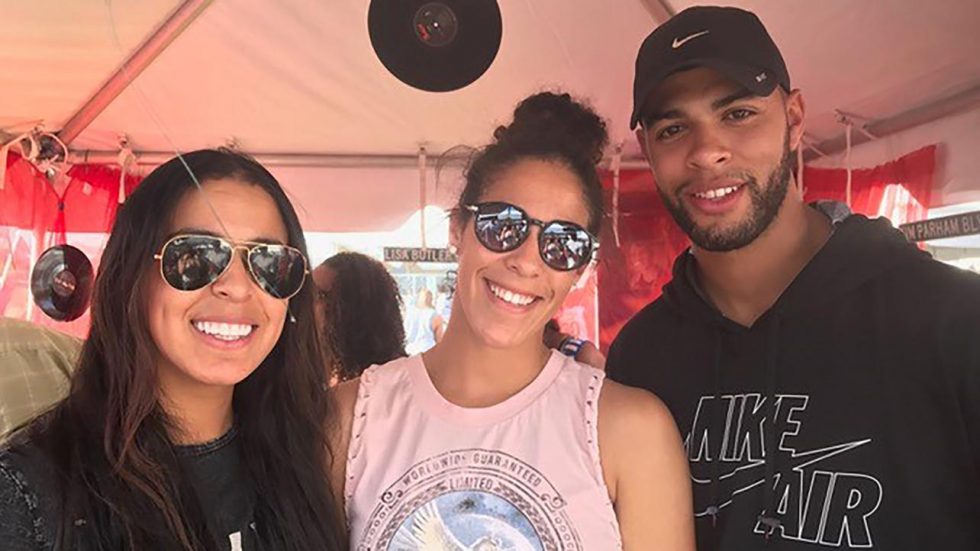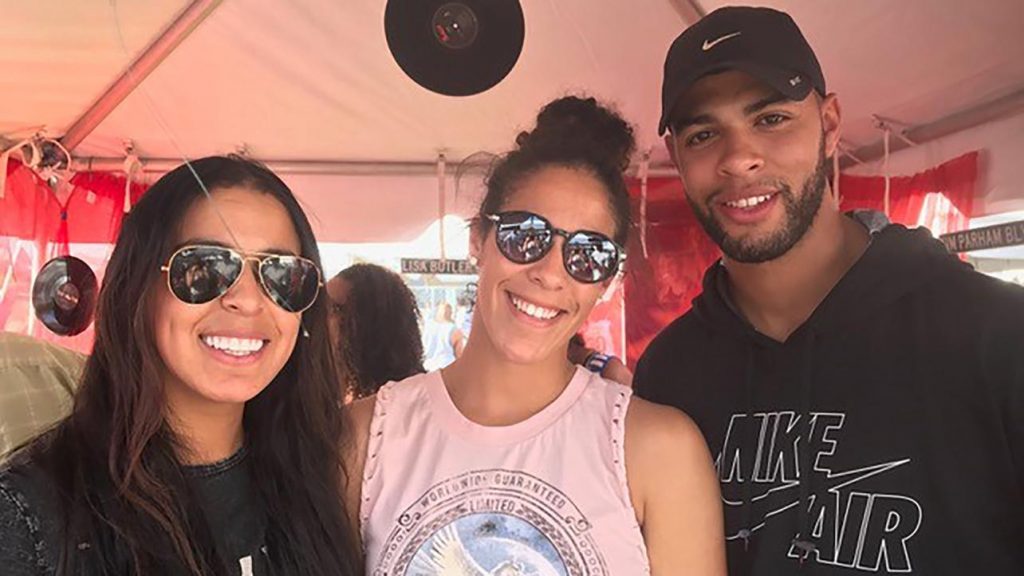 Darnell is very open on his social media about racism in hockey and the need for change.
There have been times my mother and father have had to stand up to remarks about their biracial son in the stands, there have been times in which I've had to sit in that dark lonely place in my head after being called the n-word and there have been times my teammates have stood up for me because of the words and actions of opponents. These examples aren't to say poor me but instead shed light on some of my personal experiences which I am sure many share with me. Experiences that have been a part of every stage of playing hockey. These are things as a human being I hope one day can become a thing of the past.

Darnell Nurse via his Instagram
5. Evander Kane
Hometown: Vancouver, BC
Age: 29
Team: San Jose Sharks
Position: LW
Evander Kane is one of the founders of the Hockey Diversity Alliance. In 2020, Kane called out the NHL for the lack of support they offer the Black players within the NHL.
"When incidents happen or when this subject is brought up, everybody looks to the people that it can affect and in hockey, there's very few of us. I'm one of those people that the hockey world looks to and I don't take that lightly. These issues weren't created by us but it's going to take everybody to be a part of that solution."

Evander Kane – NBCSports
He mentioned that it's crucial for non-Black athletes to start speaking up more and using their platform to invoke change. He called upon athletes like Tom Brady and Sidney Crosby to be louder with their solidarity as he feels it would have a huge impact across leagues.
Kane is constantly encouraging other players to speak out and share their experiences and opinions. He stated, "That's another part of our problem is guys being scared to really speak their mind and stand up for what is right."
6. Gemel Smith
Hometown: Toronto, Ontario
Age: 26
Team: Tampa Bay Lightning
Position: C
Gemel Smith's father Gary introduced him to hockey at a very young age. His father grew up playing soccer in Jamaica, but when he moved to Toronto, he instantly loved the game of hockey. He would bring Gemel and his siblings to his games to watch him play.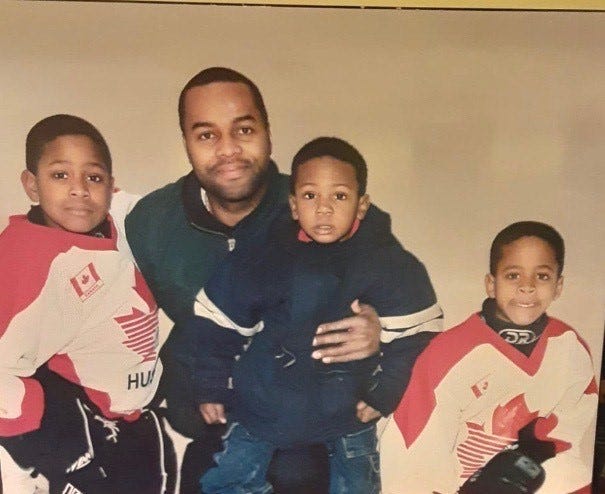 His brother Givani was drafted to the Detroit Red Wings in 2016 and played 16 games in the 2020-2021 NHL season. He is currently playing for the AHL's Grand Rapids Griffins.
Gemel has been able to provide Givani with advice on how to deal with racism in the sport and told him "If someone has to go that low, that means you're doing something right. I told him just think about where you came from and what you're doing now".
7. Jordan Greenway
Hometown: Canton, NY
Age: 24
Team: Minnesota Wild
Position: LW
Jordan Greenway was drafted 50th to Minnesota in the 2015 NHL draft and has made a great impact on the ice, and in the history books.
The men's Olympic hockey team has competed in 21 gaming events across the globe. In 2018, Jordan Greenway became the first African-American hockey player to compete in the Olympics for the USA.
I've been able to accomplish a lot of good things and just allowing a lot of African-American kids who are younger than me who see kind of what I'm doing, I hope that can be an inspiration for them.

Jordan Greenway – The Undefeated
8. Justin Bailey
Hometown: Canton, NY
Age: 24
Team: Vancouver Canucks
Position: LW
Next on our list of Black NHL players is Justin Bailey. He was drafted to his hometown team, Buffalo in 2013.
Recently, he stood up for a teen hockey player who experienced racism while playing hockey in New York. He made a statement in full support of the 17-year-old and related it to his own hockey journey.
No kid should have to go through that. No kid should have to worry about going to the rink or playing a game and thinking about anything but playing a sport that they love.

Justin Bailey – Philly Voice
9. K'Andre Miller
Hometown: S. Paul, Minnesota
Age: 21
Team: New York Rangers
Position: D
K'Andre Miller made a name for himself while playing for the USA Mens National Team Development Program. His hard work paid off and was drafted to the New York Rangers at 22nd overall in 2018.
During his introduction to the Rangers fans over a zoom call in April of 2020, a racial slur was said in the comment section by multiple different accounts. The comments were turned off, but not before Miller was made aware of them.
I've struggled for months to find the words to express my frustration and anger over the Zoom conference call incident when I was to be introduced after signing my NHL contract. It's something that I won't ever forget.

K'Andre Miller's reaction to the Zoom call
Despite his NHL introduction being cruelly tainted, K'Andre was thrilled to be drafted by the Rangers and mentioned "for that one moment in time I didn't have to be defined by the colour of my skin but rather on my hockey skills, athletic ability and character."
10. Keegan Kolesar
Hometown: Brandon, Manitoba ​
Age: 23
Team: Vegas Golden Knights
Position: RW
Drafted by the Columbus Blue Jackets in 2015 3rd rd, 8th pk (69th overall)

-His father, Charles Peterson, played professional baseball in the States, Mexico and Canada.
-Kolesar on how positive change is coming for minorities in hockey/society: "I think it's really cool to see other players in the league speak so highly of people of colour, minorities. You don't think people don't care, but to see people go to that extent and really push the envelope on the issues, not just in hockey but society as well, proves there are good people out there and change is coming."

-His thoughts on the development of the Hockey Diversity Alliance after the BLM protests: "It's sad something like this had to happen for people to come to the table, but a change like this is going to be positive not just for hockey, but for the rest of the world. I know Evander (Kane) has always spoken about the changes that need to be made in hockey and society. It's awesome to see others feel the same way and they're taking steps to change.
11. Kyle Okposo
Hometown: St. Paul, Minnesota ​
Age: 32
Team: Buffalo Sabres
Position: RW
Kyle Okposo, born in St. Paul, Minnesota, with Nigerian roots, current plays for the Buffalo Sabres. Kyle was picked 7th overall in the 2006 NHL draft.
At the time that Kyle played for the University of Minnesota, he was the only Black hockey player in the 86 years the program had been active.
In 2019, Okposo invited teen hockey player Roshaun Brown-Hall to a Sabres game. The 17-year-old had been subjected to racial slurs on the ice well playing. Okposo offered him some advice and shared his experience being Black in the NHL.
"He basically told me don't let those kids put me down, they're not worth my time. A man in the NHL really told me some nice advice, and it's going to stick with me."

Roshaun Brown-Hall on Okposo's impact on him
Okposo said he told Brown-Hall, "Whether it's fair or unfair, because of the colour of your skin, you're going to have to work harder to get what you want in life and you're going to have to let some things roll off your back that you probably shouldn't." (-NHL)
12. Madison Bowey
Hometown: Winnipeg, Manitoba ​
Age: 25
Team: Chicago Blackhawks
Position: D
(drafted)
He was apart of the NHL's Black Hockey History Mobile Museum in 2020 and stated "I think it's really special. Obviously, we're trying to grow the game as much as we can and to have these little museums that are coming around does a lot for the community," (Deadline Detroit)
13. Malcolm Subban
Hometown: Toronto, Ontario​
Age: 27
Team: Chicago Blackhawks
Position: G
Looks like hockey runs in the Subban family! Malcolm is PK Subban's younger brother, and they also have another younger brother, Jordan, who was drafted to the NHL in 2013 and is currently playing in the AHL.
In addition, the 3 Subban brothers have 2 cousins, brother and sister duo, Raegan and Marselis Subban who also play competitive hockey.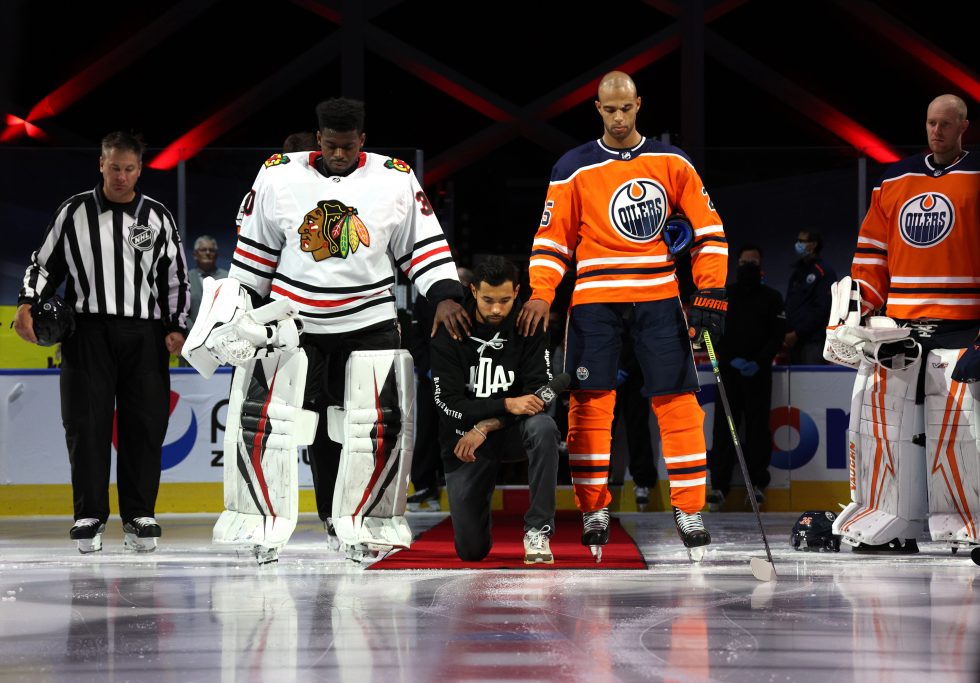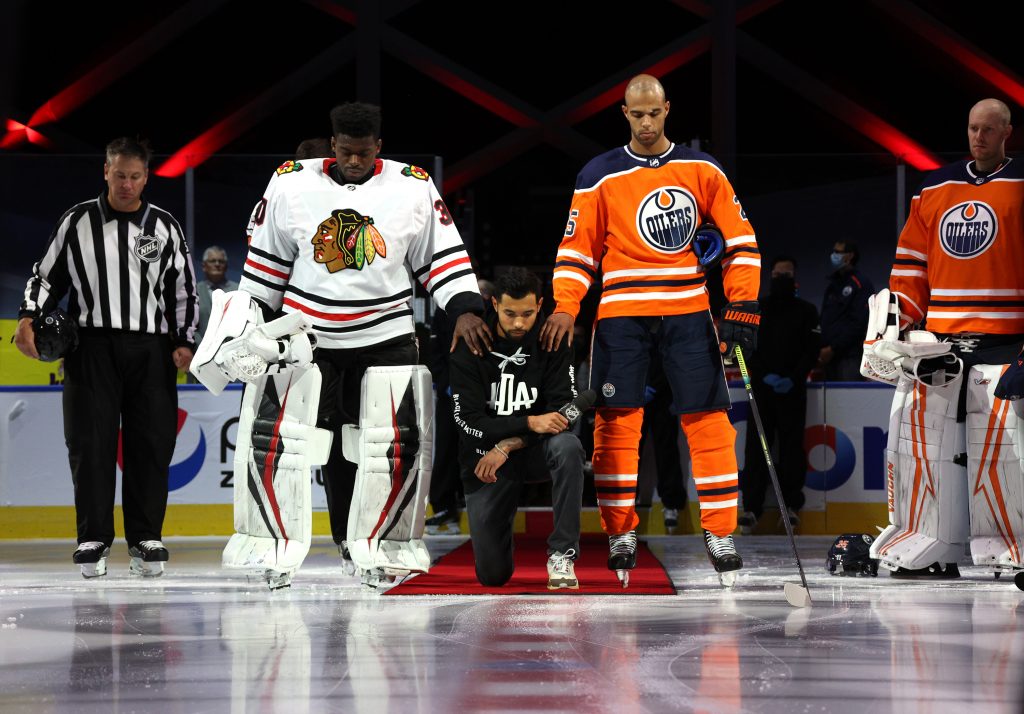 14. Mathieu Joseph
Hometown: Laval, Quebec​
Age: 24
Team: Tampa Bay Lightning
Position: RW
Mathieu Joseph, drafter in 2015 by the Tampa Bay Lightening in the 4th round, is currently in his 3rd season with the team.
With the tragic murder of George Floyd and the shooting of Jacob Blake, Mathieu felt compelled to make a difference within his own team. He made it clear to his teammates that he was open for conversation and that they could reach out to him whenever.
His teammate, Curtis McElhinney then decided to create a goalie mask that would feature different Black athletes who have pushed for equality in sport and society.

To me, this is a concrete action of doing something that is meaningful. It's definitely showing a lot of support. I was really honoured for him to ask me that.

Mathieu Joseph following the completion of the mask
This statement made by Curtis and Mathieu helped show their support for the movement, Black players in the NHL, in other leagues around the world and the ongoing push for equality in hockey.
15. Oliver Kylington
Hometown: Stockholm, Sweden​
Age: 23
Team: Calgary Flames
Position: D
Drafted in the second round of the 2015 draft, Kylington has been an open book about his journey to the NHL and his open his mother's triumphs in getting to Sweden and he takes her journey with him throughout his life.
His mother was escaping the war in Eritrea when she was shot in the arm, but luckily, she was able to make it to Sudan, then Italy and finally Sweden, where she met Oliver's father.
Kylington's father has been his hockey inspiration and has been one of the biggest motivators for playing the NHL.
Oliver mentioned that he never experienced racism while playing Sweden, but had one encounter during an international tournament. While in the NHL, he has felt he has been treated fairly but definitely recognizes and respects the struggle of others in the league.
Hockey has always been seen as a 'white man's sport' in history…it's always good to widen out the culture and try to introduce people from different backgrounds to the sport. I think the NHL is starting to do a good job of making people aware of that.

Oliver Kylington – NHL.com
16. Pierre-Edouard Bellemare
Hometown: Le Blanc-Mesnil, France​
Age: 35
Team: Colorado Avalanche
Position: C
The main point is that we're all here and we're aware of what's going on and it has to stop. This is a message that we're sending to the NHL that we want to work together to make a different step and making sure this never happens again. The HDA has a plan and it's up to us, after the bubble, to make sure that we work together with our communities to make sure it gets better and better.

Sports Net
17. Pierre-Olivier Joseph
Hometown: Laval, Quebec​
Age: 21
Team: Pittsburgh Penguins
Position: D
Pierre-Olivier is the younger brother of Mathieu Joseph and was drafted in 2017 at 23rd overall.

-On experiencing racism and how his friends would stand up for him. "Often, they are the ones who intervene. I remember one time in school where I was called the N-word. I'm a peaceful guy, so I wanted to let it go, but my hockey team had rallied around me. It was a beautiful movement to see. It raised the awareness of the person who had passed this comment on to me."
-Joseph on how his parents raised him: "My parents instilled very good values in me. They taught me not to respond with violence. Often, I just look at the person in disgust. They are ignorant people who have never been made aware of equality between humans."
18. P.K Subban
Hometown: Toronto, Ontario​
Age: 31
Team: New Jersey Devils
Position: D
Subban is known for being one of the most charitable athletes out there and he definitely showed up with the $50,000 donation to George Floyd's daughters GoFundMe. He even influenced the NHL to match his donation.
P.K has always been a big fan of Willie O'Ree and has become good friends with him.
As far as being black players in the league, obviously, it's great. We're role models to a lot of kids, not just Black kids, but all kids out there and that's what we want to be known for.

P.K. Subban in a joint Interview with brother Malcolm Subban – Complex
Subban loves to give back through hockey and values that he is in a place to influence young kids.
19. Ryan Reaves
Hometown: Winnipeg, Manitoba​
Age: 34
Team: Vegas Golden Knights
Position: RW

Ryan Reaves split his time between football and hockey as a young athlete but ultimately chose to work towards a professional hockey career. The football passion came from his father, Willard, who was playing for the Winnipeg Jets when Ryan was born.
Drafted in 2005 by the St. Louis Blues, Ryan has been a powerful voice in the fight to change hockey culture. Reaves took a knee during the anthems before the Vegas-Dallas playoff game in August 2020.

It's a tough sport to get into, but first of all, you have to educate communities on the sport. Try and draw them in with a ball hockey tournament or just something and then you get into donating equipment to communities and building rinks and bringing them out to the rinks and bringing players that they can relate to out to the rinks. That's very important.

Ryan Reaves on growing the game – Sportsnet
Reaves talks about the inaccessibility of hockey and how inclusivity can only come with investment, education and effort.
20. Seth Jones
Hometown: Arlington, Texas​
Age: 26
Team: Columbus Blue Jackets
Position: D
As mentioned before, he is the older brother of Caleb Jones. Seth was drafted to the NHL in 2013 and prioritizes giving back to underprivileged youth.
Seth knew he would be one of few Black NHL players in the league, but that didn't stop him from chasing his dreams. His father, Popeye Jones, always told Seth and Caleb "You're special, you can do whatever you want to do in life and be successful."
Being able to be a role model for young children, and inspiring Black youth is something Seth loves about playing hockey professionally.
21. Wayne Simmonds
Hometown: Scarborough, Ontario​
Age: 32
Team: Toronto Maple Leafs
Position: RW
Born and raised in Scarborough, Ontario, the Toronto Maple Leafs Wayne Simmonds started playing hockey at the age of 6. After years of training and two years in the OHL, Simmonds's dream was to play in the NHL.
He was drafted by the Kings in 2007, and was signed by the Toronto Maple Leafs last year. Being from Scarborough, Simmonds took less money to be able to play in Toronto.
Simmonds is one of the founders of the HDA, and also works in the community as much as possible.
"I've done camps in Scarborough, my hometown and done some work myself trying to grow the game and expose younger kids of colour and different ethnicities. The more we have in the game, the better it is. I think it's only gonna you know, go off and grow from here."

Wayne Simmonds – NorthJersey.com
NBC Sports.com
Final Thoughts
All of the Black NHL players have notably worked hard to make hockey more inclusive. But the onus shouldn't fall on them.
Although they will continue to do so, because they want better for themselves and those to come, white spectators, players, coaches and all involved need to continue to push towards an accessible and inclusive sport.
And that doesn't just mean pushing to get more BIPOC involved on the ice, but also means creating inclusive office spaces.
The NHL Committment To Change lays out how they plan to use their platform for change.
They prioritize:
Awareness
Allyship
Advocacy
So with that, and with the amazing efforts of the hockey players listed above, and the HDA and their partners, we are sure to see real sustainable changes within hockey moving forward.
Representation is huge and all 21 of these men will be role models for many hockey players to come.
These players are obviously more than athletes and more than just their skin colour. Black players in the NHL deserve decency and respect on and off the ice.
I for one, am in full support of the HDA and the efforts put forward by the NHL, as they have a huge platform to continue to condemn racism and fight for justice.