About Outnumbered Podcast
Join Kelli and Hollis on their journey to successful careers within the sports industry! The goal is to help women master the start of their careers in sports and entertainment through personal stories, lessons they've learned, interviews and more!
When Kelli first heard about a marketing internship opportunity with Virginia Tech Athletics, it never occurred to her before that she could utilize her marketing degree to pursue a career in sports. She applied for the position, was hired and those two years completely changed her life.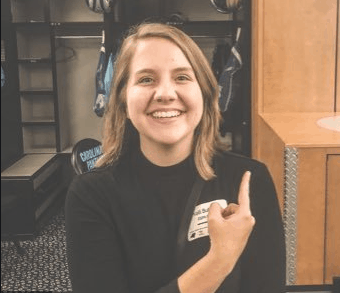 Born and raised in the beautiful Savannah, Georgia, Hollis is an innovative future 'Digital Doyenne' with a passion for everything creative and purposeful within this digital age! Through numerous extensive collegiate and professional opportunities, she has gained the ability to help leading brands achieve their marketing and operational goals by utilizing her skills and growing expertise in experiential planning, social strategy to increase the customer's digital footprint, analytical analysis