Pascal Siakam excelled in promoting his brand and logo during the Raptors 2019 playoff [update: NBA Championship] run. And now he's doing it again with the announcement of a collaboration between Nando's and Siakam on a limited edition PERi-PERi hot sauce called aptly named "Spicy P." Most NBA fans know who Pascal Siakam, nicknamed Spicy P, is by now from his stellar play on the basketball court. There's been a lot of buzz around Pascal Siakam's performance in the playoffs this [update: last] season, and naturally, people are fascinated by his evolving brand. Are you wondering who made the logo, and how it all started? We'll break down Pascal Siakam's brand for you and give you the inside scoop on where you'll be able to purchase hats, hoodies, t-shirts, and other Spicy P merch. On top of all that, Pascal Siakam has recently been named a starter for the 2020 NBA All-Star Game in Chicago on February 16, 2020.
This is Pascal Siakam's Logo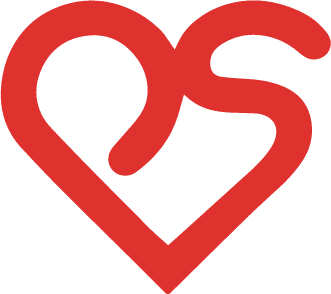 Just as the logo and accompanying merchandise his coach and teammates have, Pascal Siakam has his own. This is Pascal Siakam's logo. It represents him. From his unique playing style and gregarious personality to his incredible story, this logo fittingly represents it all. And it does so quite well. However, we recognize that the logo doesn't quite fit what you'd imagine a typical basketball player to have. But when you know all facets of Pascal Siakam on and off the court, you'll see how clever this logo is and how well it fits with his brand. What's more clever is how Pascal Siakam has used added international exposure during the 2019 NBA Playoffs to launch his brand.
When did Siakam's merchandise start appearing?
Pascal Siakam was pictured holding a handbag with the logo from his Twitter profile on April 19th. He walked into Amway Center in Orlando for Game 3 of the 2019 NBA Playoffs holding it.
He then wore it during post-game media scrum after Game 4. Pascal was a +11, scoring 16 points on 7 of 14 shooting en route to the Raptors 107 to 85 win against the Magic. The logo is on his hat and pullover.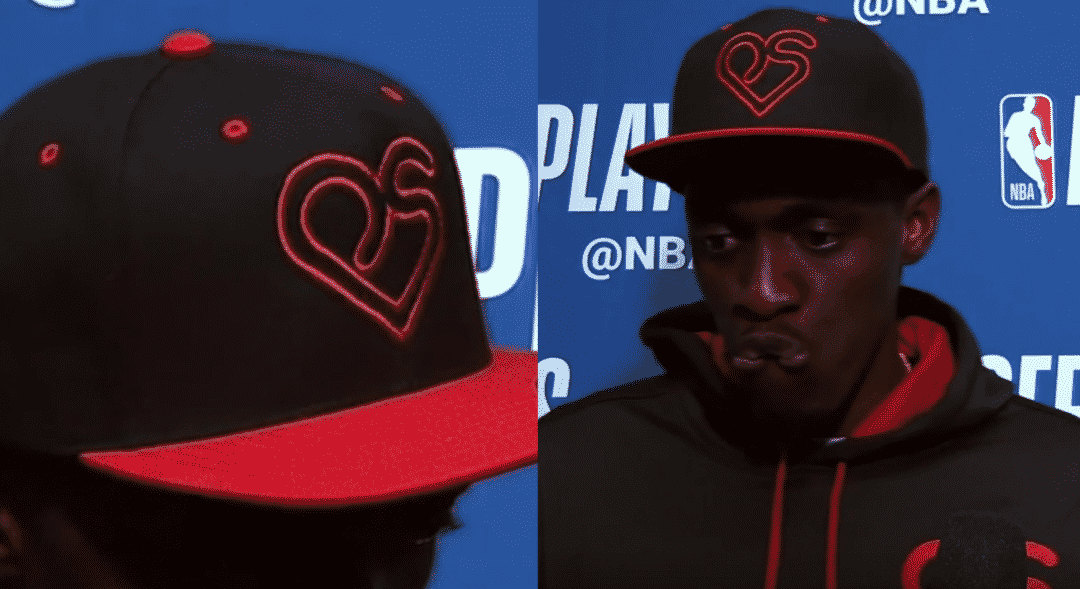 These playoffs, it's been rare to see Pascal Siakam without his personal logo in sight. In fact, we've seen a myriad of merchandise with his personal logo on it. Here's a breakdown of all the items we've seen him wear.
Types Of Branded Pascal Siakam Merchandise Seen
1.

Accessory Bags
2.

T-Shirts


3.

Hoodies
4.

Pascal Siakam Hats
Pascal Siakam's Company Name and Slogans
It seems like Pascal Siakam is starting a company to sell merchandise for his brand. But we have not heard what it will be called. But we have a lot of clues.
Pascal Siakam's Nicknames
Now we'll dive into Pascal Siakam's nicknames. Or nickname? Is there on or two? We have the answer to the question, "What do most people use as Pascal Siakam's nickname?"
What was his nickname before this season? Pascal Siakam's nickname was PSkills. He still uses PSkills in his social media handles. His Twitter and Instagram accounts are both named pskills43. Pascal Siakam's social media handles are the reason why people think his nickname is still PSkills.
His company name will provide us with a firm answer on that. Prior to this season, the Spicy P nickname wasn't synonymous with Pascal Siakam's persona. But now the Spicy P nickname has Pascal Siakam's full name written all over it.
After all, on April 4th he registered a certified trademark on all things Spicy P with the United States Patent and Trademark Office.
What Does Spicy P Mean?
The word spicy is an adjective that means applying spices to But the word spicy is an adj that's considered slang in some circles. It means being feisty towards someone. In other words, to insult, pester or annoy others.
How Does Spicy P Relate to Siakam?
According to Siakam's teammates, he does just that with his loquacious personality. Particularly in practice, Siakam talks a lot. In a question and answer video filmed in training camp before the season, 6 Raptors players (at the time) were asked the question, "Who talks too much trash in practice?" The unanimous answer was Pascal Siakam. Here's photographic proof: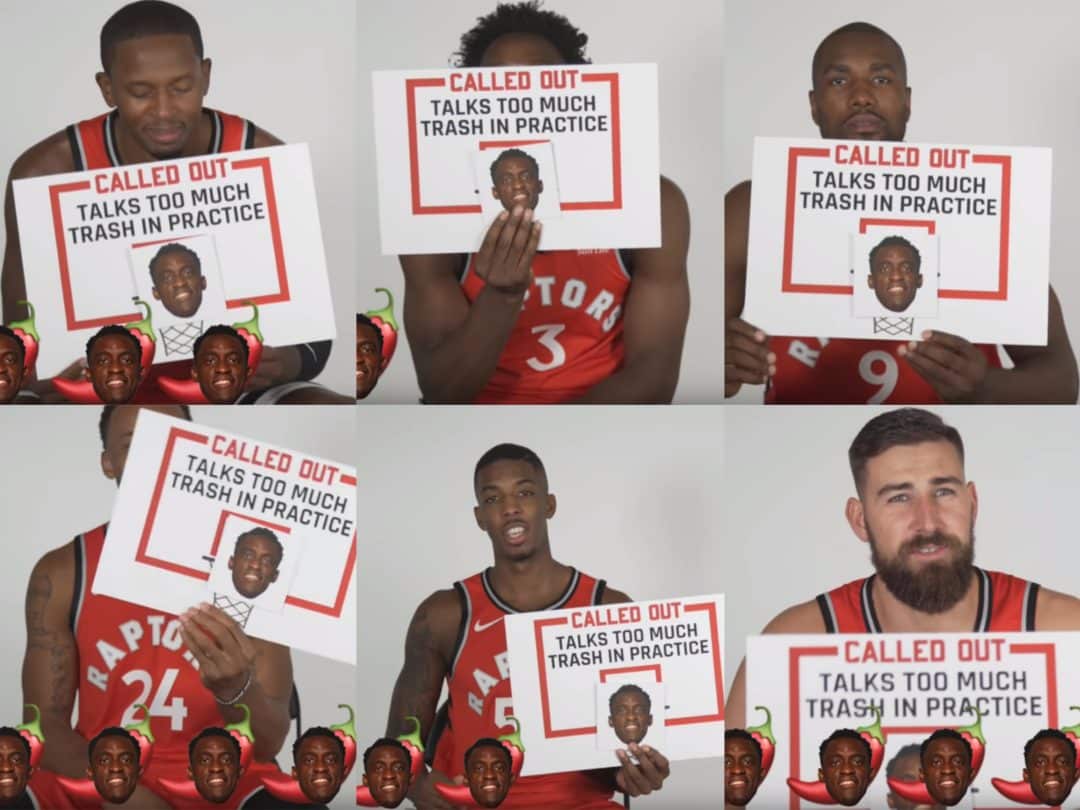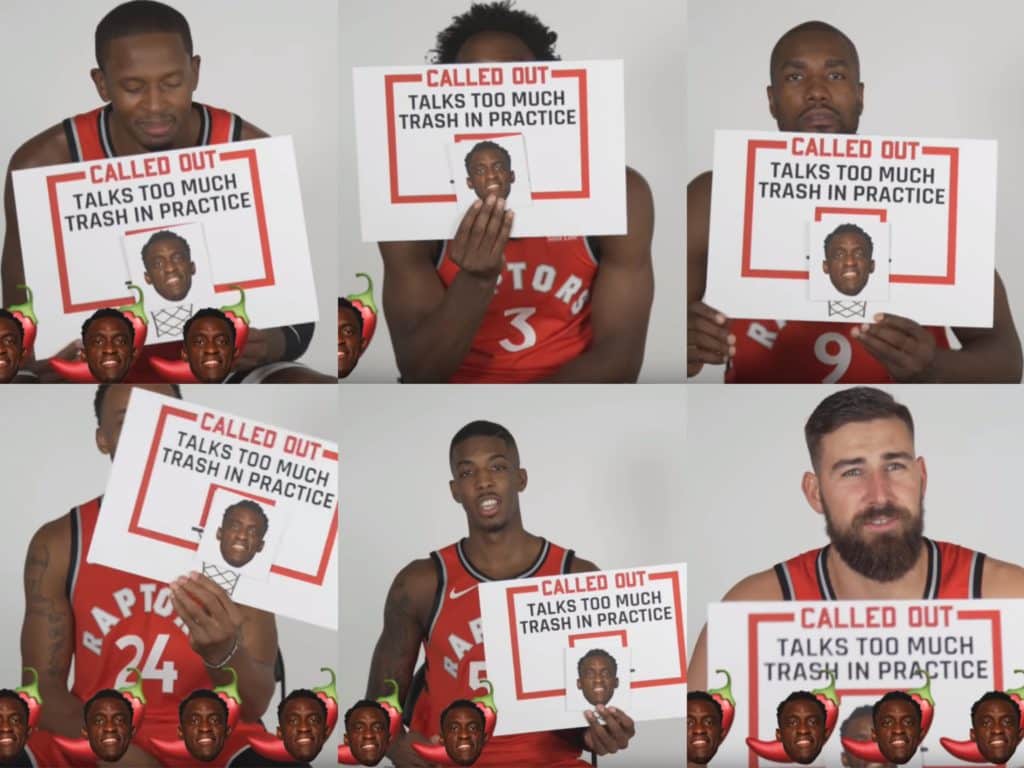 Related to a Love of Spice?
Pascal Siakam's nickname has absolutely nothing to do with spice. Sorry to disappoint your jalapeno pepper. He doesn't even like spicy food. His rationale for not liking spice on his food? He's asserted many times that he doesn't need to add any spice to his food because he has enough spice in his personality. How cute! A guest on Danny Green's podcast, Inside the Green Room, Pascal Siakam said:
"Why would you add some spicy, when you're already spicy? I don't even know how it came up. I think I said it one time and it just kind of stuck and then I was using it and people liked it and people started using it and the rest is history."
The nickname has stuck. The media uses it to refer to Siakam. Also, his teammates call him Spicy P. Also, the Raptors embrace it. So much so that the team reportedly sent this bottle of spice to all those eligible to vote for the Most Improved Player (MIP) award.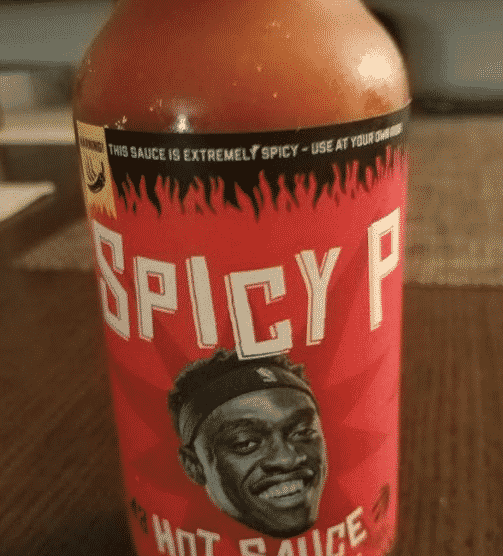 "Doing it for you"
Pascal Siakam's social media counts are flooded with the hashtag #doingitforyou. Why is that? Pascal Siakam, a native of Cameroon, didn't start playing basketball until the age of 17. Typical basketball stars began playing as soon as they could walk.
While playing at New Mexico State University in the US, his father, whom he was close with, died from injuries sustained in a car crash. Due to fear of immigration issues, Pascal Siakam had a difficult time arranging travel to his funeral. He wanted so badly to go, but it wasn't practical for a number of reasons. Furthermore, his father's dream was for his youngest son's success. Upon his mother's urging, Pascal made the decision to continue playing immediately with New Mexico. The reason: his father wanted him to keep playing.
So that is why Pascal Siakam uses #doingitforyou on nearly all social media posts. And it's why he made a point to mention he's thriving for stardom for his father in his post-game interview after Game 1 of the NBA Finals with ABC.
HumbleHustleHeart❤️
These three characteristics explain Pascal Siakam's brand extremely well. He exudes a humble personality in every way possible. In addition, he plays his heart out on the court and hustles on defense. The heart piece of this possible tagline for his brand coincides with his unique story. He strongly values his family, as exemplified by the emoji used in his social media profiles and tags.
Equity of Pascal Siakam's Brand
Pascal Siakam is becoming a household name across the basketball world. His Instagram account now has 287,000 followers. Meanwhile, his Twitter has a following of 41,900. Nowhere near Lebron James' 49.3 million followers. But remember, Pascal Siakam just started gaining worldwide exposure. On the other hand, Lebron James saw exposure since he was a child. Quite a long way to go Pascal! But if anyone can do it, it's Spicy P. Plus, Spicy P's following is much greater than the Twitter and Instagram numbers show.
Brand equity is a collection of value a sport property gets from its name. We cannot measure his brand equity in full. Not until we see numbers. We haven't even seen anyone other than his inner circle, and of course Fred Van Vleet (see below), wearing Pascal Siakam's merchandise.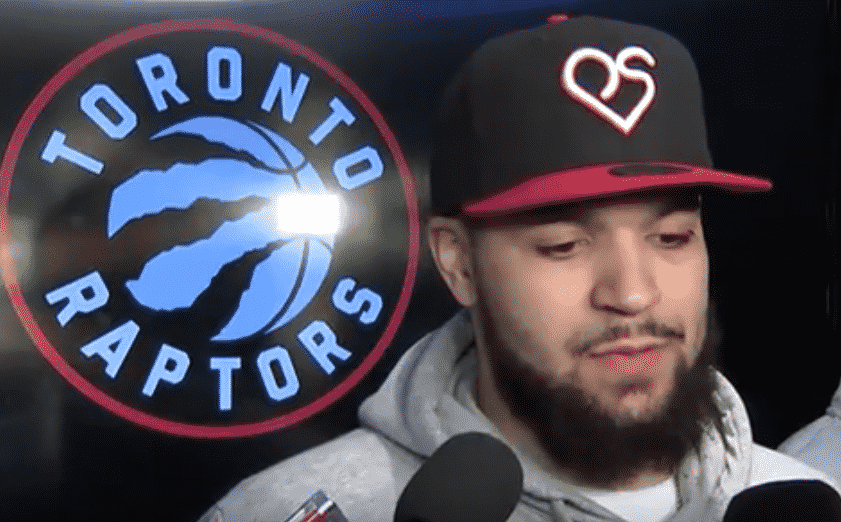 Pascal Siakam's regular season contributions are about to earn him the NBA's MIP award. He's helped lead the Raptors to the NBA Finals. In fact, their first-ever finals appearance. What's more, was his Game 1 performance seen by over 3.5 million Canadians and millions more in the United States and across the world.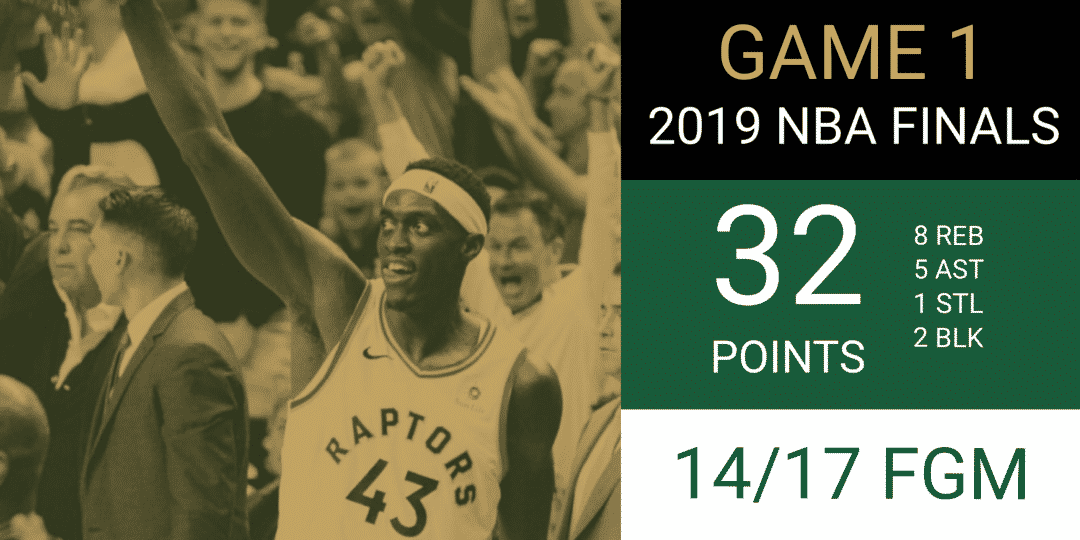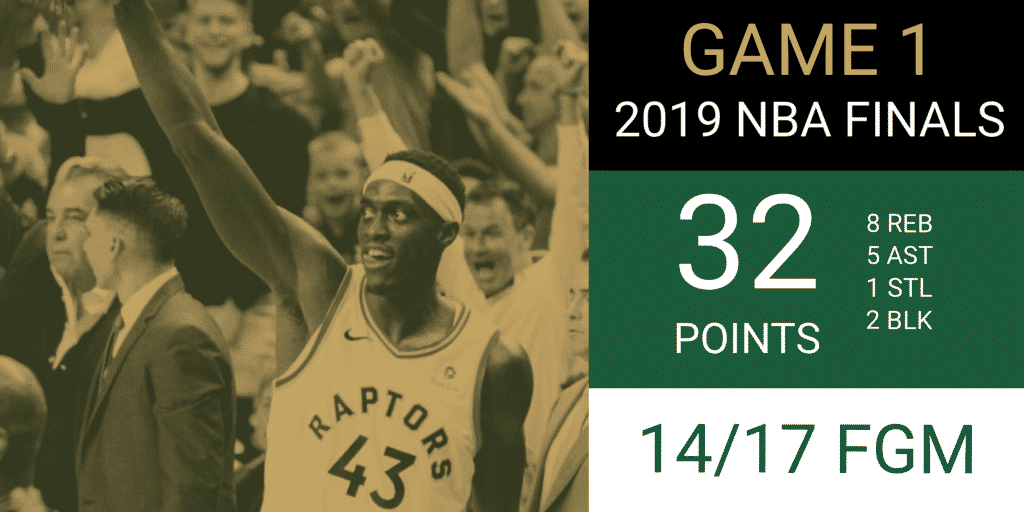 Pascal Siakam Merchandise: When Will It Be Released?
So when will it be released? We thought they'd be for sale by the start of the regular season. But it looks like it may still be a while. We'll be sure to keep you posted on our Twitter and Instagram accounts as information comes in. Give us a follow using the social media links on the bottom of this page. So until the Siakam brand is officially sold online, we cannot make a valid prediction on his brand equity or whether people will actually want to buy it. Though, we do surmise that Siakam's Game 1 showing in the 2019 NBA Finals will elevate his brand.
Update: it did. And so did his shiny new four-year, $130 million contract extension With Toronto Raptors.
Pascal Siakam is here for the long hall. And so too is Pascal Siakam wearing his branded merchandise as much as he can in the public eye. He's a superstar basketball player. Along with his stardom will see the emergence of his unique and so-called "flamboyant" brand. We've been told an online store is in the works. As we get the specifics, we'll tell you first on social media!