Nico Serratore is an Account Manager for Premium LIVE Events and Concerts at Maple Leaf Sports & Entertainment (MLSE). Just like fellow MLSE employees Genadyne Charr, Nicole Sefarty, Danielle Henry, Ainsley Northam, and others, Nico Serratore is a co-founder of GroundbreakHERs. In fact, it was Danielle Henry and Nico Serratore that first came up with the idea for this incredible and unique initiative.
[showmodule id="277368″]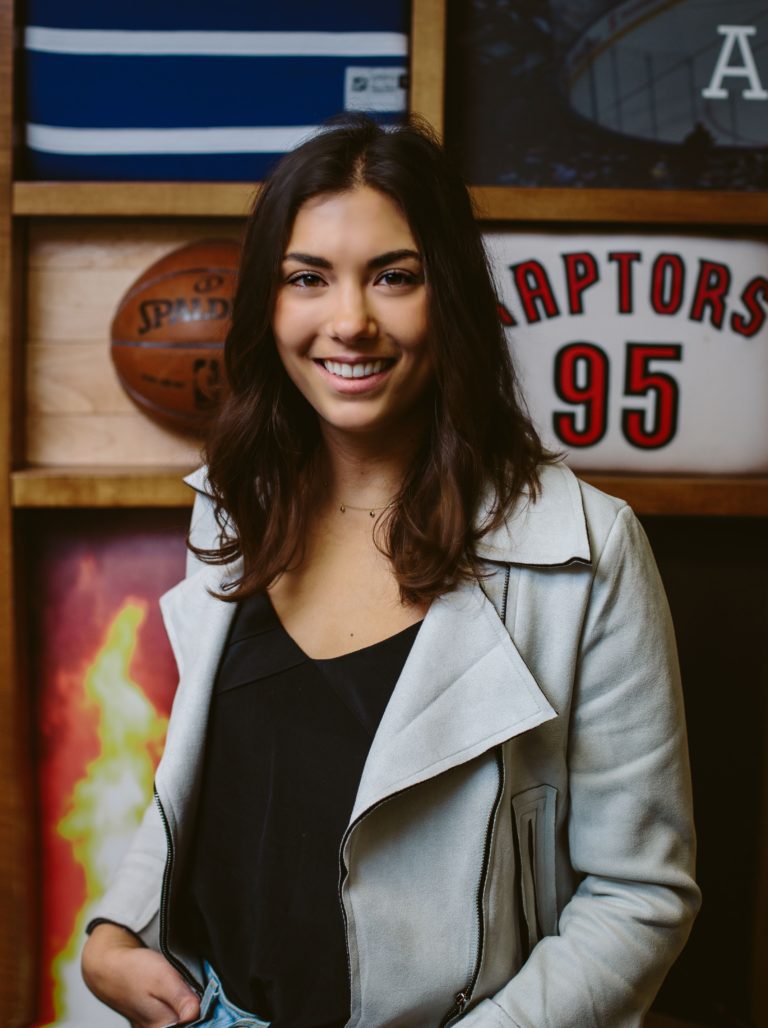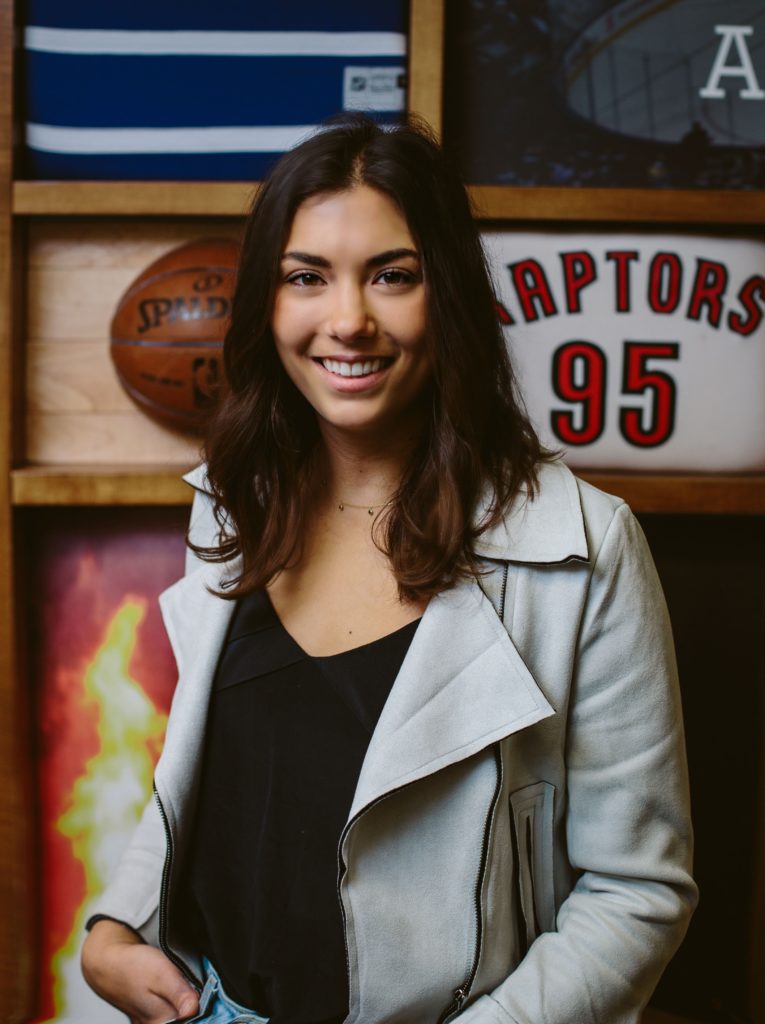 We've been on a mission all week to talk to each member MLSE's sales team directly involved in making GroundbreakHERs go. Our goal has been to (Ground) break HER story (including all 8 others) in advance Tuesday's Summer Social event. Which we should mention, we are absolutely stoked about! That's because we'll be wrapping up our GroundbreakHER Story series with a wine-down at the Summer Social ?.
What is GroundbreakHERs?
A community full of "women empowering women, for the love of the game."
Females within MLSE's sales department meet and organize events.
The team currently consists of Genadyne Charr, Nicole Sefarty, Danielle Henry, Ainsley Northam, Marlee Shinoff, Melissa Robinson, Nicole Finelli, and Nico Serratore.
A female from each sales department within MLSE takes the initiative to meet and organize events.
1 female from each sales department (New Business, Suites Membership, Event Sales, etc.) gets together to organize several events per year.
The next event is on Tuesday, July 30 and will feature a pop-up market with local female entrepreneurs.
It's a huge networking opportunity!
Please close this now so we can talk about and then to Nico Serratore
Back to Nico!
Nico Serratore has carved an extremely unique path to work in sport. Nico's always been passionate about sport. But she went to school for something completely different. You'll have to read on find out which sport she played professionally. And to find out what field of study she's primarily educated in. We interviewed Nico Serratore about her role, sports, education, and GroundbreakHERs. Enjoy!
Tell us about your role as an Account Manager for Premium LIVE Events and Concerts at MLSE.
I love my role as an Account Manager for Premium LIVE Events at MLSE.
My role involves managing all the concerts that come through Scotiabank Arena and Budweiser Stage. I work with a small sales team on selling our Premium seats which include some of the best seats in the venue, club access locations and suites.
One thing I love so much about the role of Account Manager for Premium LIVE Events is the collaborative nature of our team. Although we have individual targets, we all work very closely together to strategize on ways to sell out our concerts.
My day-to-day consists of prospecting new companies that could benefit from our products, managing existing accounts that purchase suites and tickets and ensuring they have everything they need, creating marketing strategies and ideas to help grow our database of clients through awareness and education.
Tell us as much as you can about playing sport growing up. What skills from playing have you transferred over to your career in sport?
Volleyball has always been such a big part of my life, I've played for as long as I can remember and I attribute a lot of my success to it. Through volleyball, I had the opportunity to gain very unique experiences that have really helped me grow as a person.
I was lucky enough to gain a full-ride to play Division I Volleyball in the NCAA for Syracuse where I studied Engineering. Then, I had the opportunity to play overseas in France for a season. I continue to play for fun in a semi-professional league based in Toronto.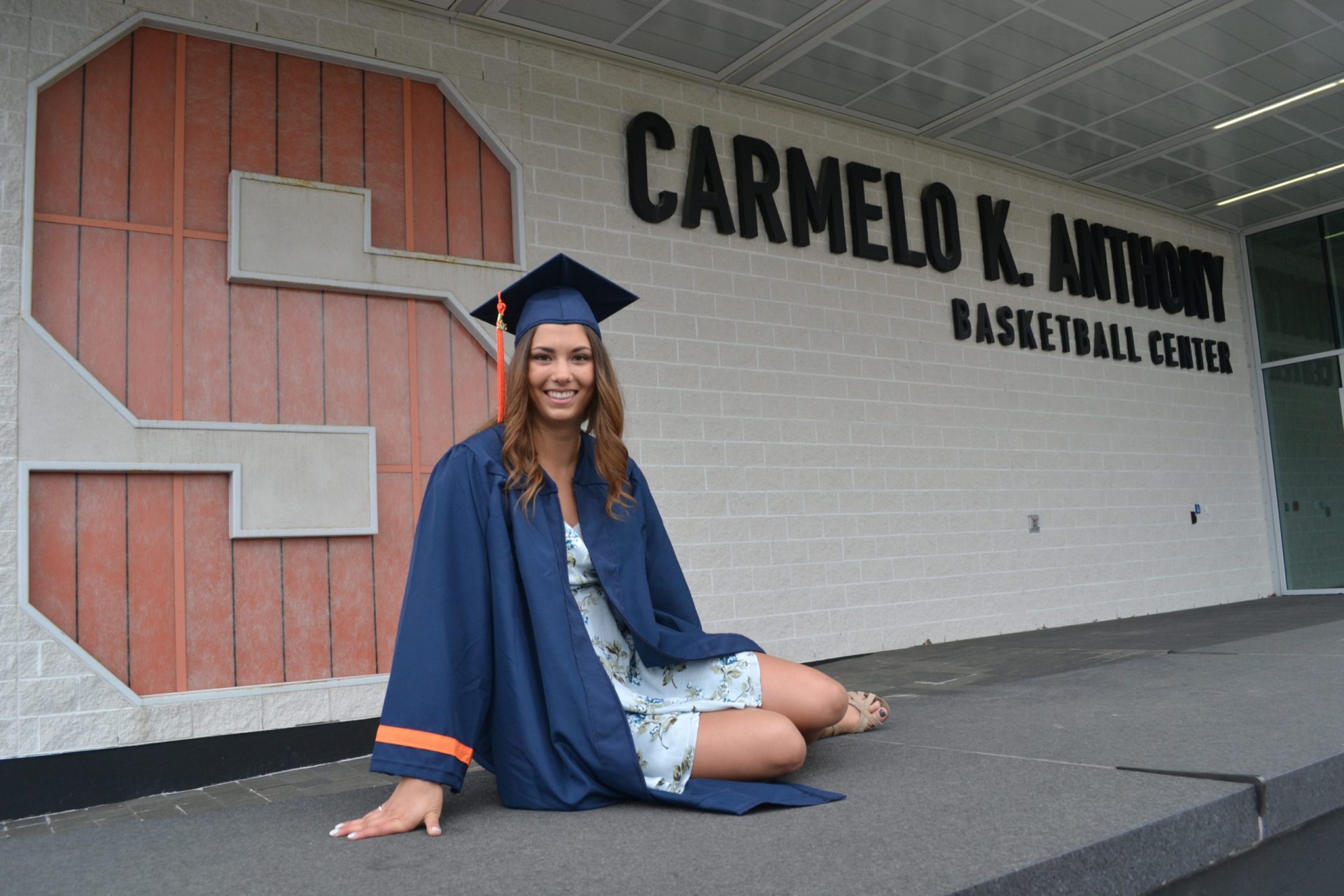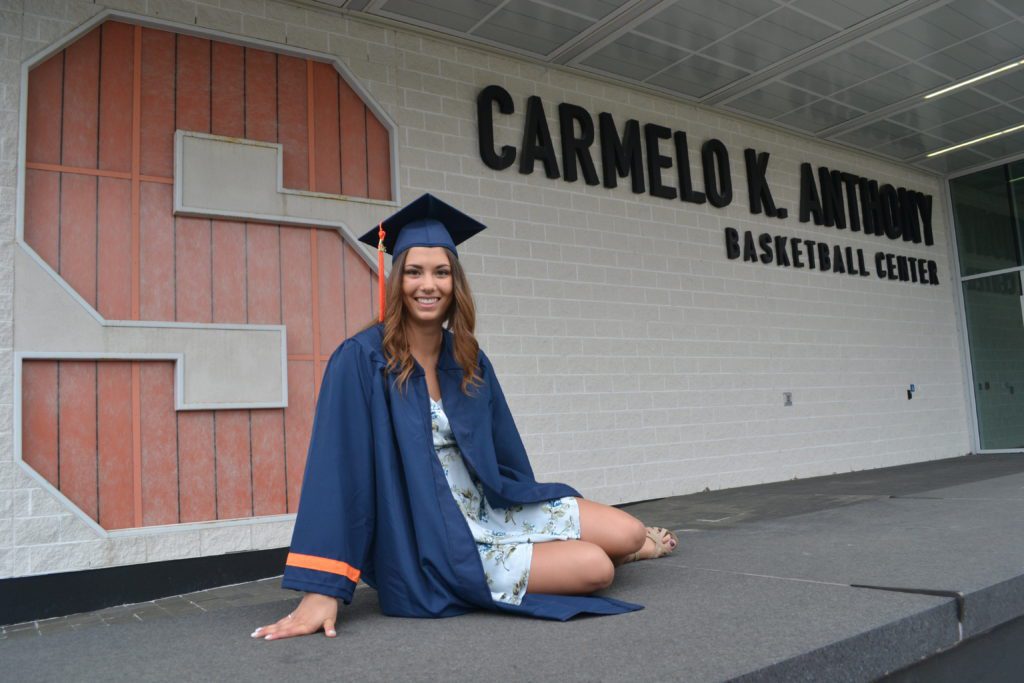 All of these opportunities opened doors for me to meet such a variety of people from around the world, earn a university degree and travel Europe. However, I think some of the most valuable things it provided was the intangible personal growth lessons that developed my social skills, leadership, teamwork, time management, compromise, dedication, competitiveness, and personal network.
Volleyball has played a huge role in my time at MLSE. It was my personal network gained through the sport that allowed me to get a coffee with a manager. It was the experience on my resume that got me the interviews. It was my understanding of the sports world that won me the position. Every single day, I tap into lessons learned about leadership and teamwork because I understand how to motivate people and how to gain their respect.
When did you realize you wanted to work in sport?
As mentioned, volleyball is one of the reasons I work at MLSE. Coming out of University, I knew I did not want to be an engineer as I enjoyed working with people in the business world far too much. I pursued a position in insurance as I figured the experience would be good and I could really take some time to figure where I wanted to work. It was a run-in with an old friend in the volleyball world that worked at MLSE that made me start to question why I had never previously pursued the sports industry.
After much research and many meetings with young professionals in the industry, I came to realize that I should align my passion and love of the sport with my career choices. I was shocked that I hadn't come to the realization sooner.
Tell us about three skills needed to work in sport.
1

Passion

Sport is extremely competitive and difficult to get into. Without the drive to do whatever it takes to get in the door, you will be brushed aside. Entry-level positions are a grind and require a love of what you do every day to ensure you are successful, you stand out and you are eventually rewarded to the next level!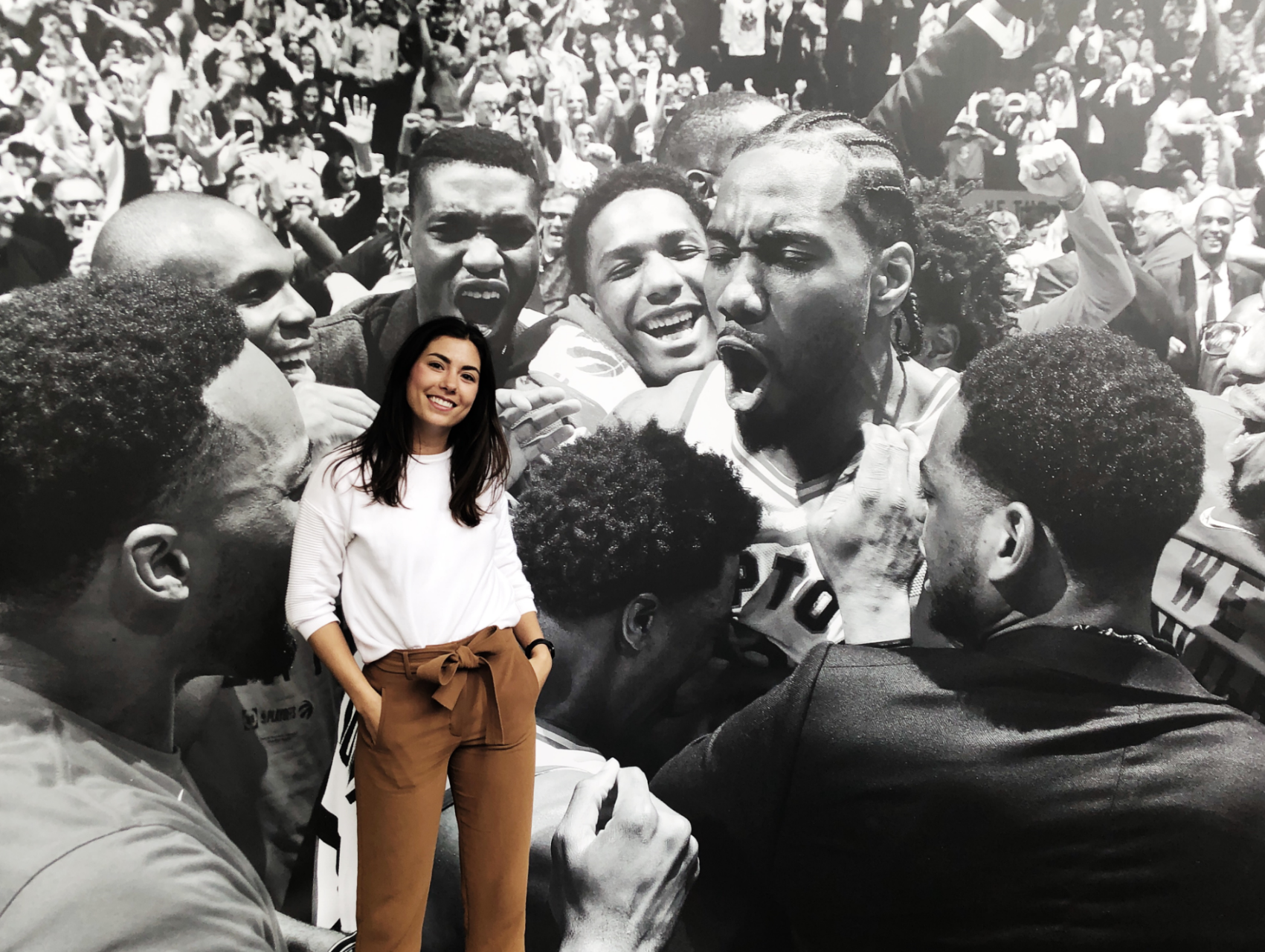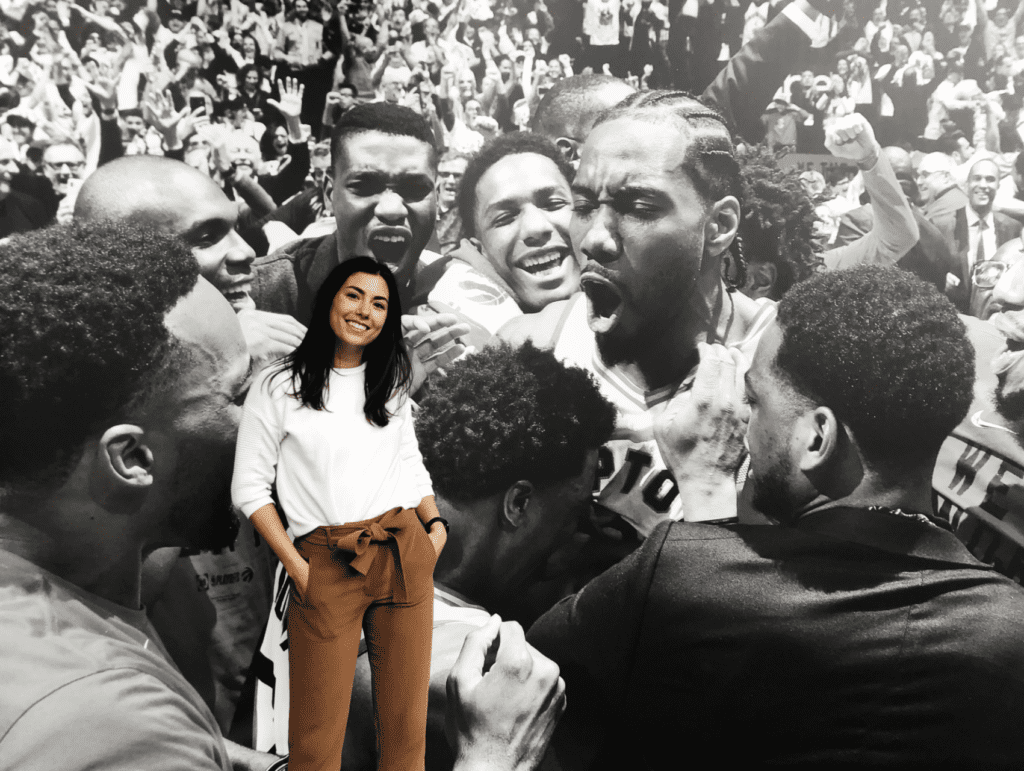 2

Innovation

Many people pursue a career in the sports industry. Therefore, those who penetrate it are typically very high performing, driven, intelligent and passionate. There is a lot of competition when it comes to creative ideas, promotion opportunities and leadership opportunities. You need to continue to stay driven and be confident in your own abilities.
3

Social

As simple as this seems, networking and being social is a huge part of the industry. The sports world is all about passion and making human connections through sport so you need to live and breathe those concepts on the corporate side as well.
Tell us how you first became involved with GroundbreakHERs and what does it mean to you?
We had been tasked with selling Argos tickets last summer after MLSE acquired the team. We were forced to think outside the box for ticket sales and had simultaneously come up with a women's networking women for women looking to pursue the sports industry. As we build the event, we recruited women from throughout the ticketing team so we could brainstorm unique ideas and expand the network of people who would know about the event.
Through planning this single event, we came up with the idea of building more of a community of women with a series of events highlighting a number of industries but always focusing on successful female role models.
What will your role on the day the Summer Social is happening? Tell us what you'll be doing.
For all of our events, we have a different team member take on the leading role. For the Summer Social, the team lead is Nicole Serfaty who will be helping with the execution of the catering, beverage and pop-ups. The rest of the team will be responsible for registration, helping set up and decorate, running social, being a point of contact the pop-up owners, etc. I will be assisting in registration at the Social.
---
Nico Serratore
Interview by Haley Morey
Posted July 26, 2019 in Industry Profiles