Brittney Pagniello is an Account Manager of Sales at MLSE (Maple Leaf Sports & Entertainment Partnership). She'll also at this evening's Summer Social, in charge of capturing it all on camera. In Brittney's own words, she's by no means a photographer but will look pretty convincing with her DSLR camera. She's not just coming to the Summer Social to take pictures. She's one of the founders of GroundbreakHERs.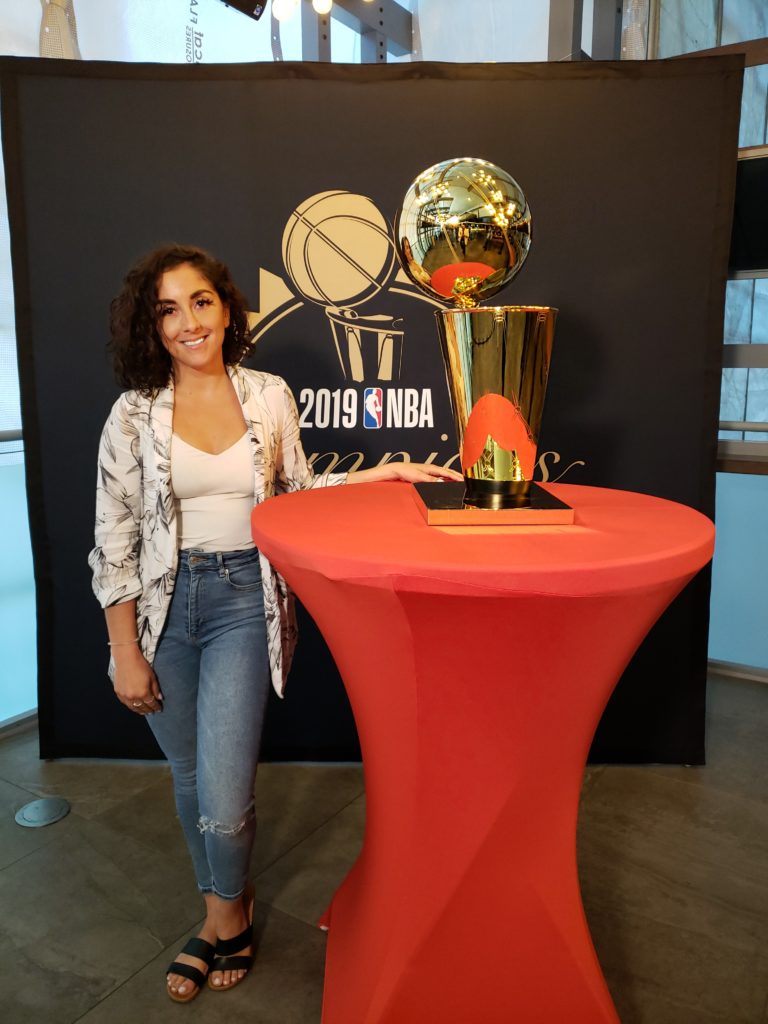 [showmodule id="277368″]
What is GroundbreakHERs?
A community full of "women empowering women, for the love of the game."
Females within MLSE's sales department meet and organize events.
The team currently consists of Genadyne Charr, Nicole Sefarty, Danielle Henry, Ainsley Northam, Nico Serratore, Marlee Shinoff, Nicole Finelli, Melissa Robinson, and Brittney Pagniello.
A female from each sales department within MLSE takes the initiative to meet and organize events.
1 female from each sales department (New Business, Suites Membership, Event Sales, etc.) gets together to organize several events per year.
Please close this now so we can talk to Brittney Pagniello.
Brittney took time last night to tell us a little bit about her role as an Account Manager of Sales at MLSE. In addition, she gives us insight into her history of sports involvement. Brittney wraps up by telling us why GroundbreakHERs is important to her and to women working in sport.
Tell us about your role as Account Manager, Sales at MLSE.
On our sales team, we have two different positions, most start as an Account Executive and then are promoted to Account Manager. Within that there are two different sales focuses, that being Event Sales and New Business Development. I am an AM on the New Business team and sell across all of our core properties – Toronto Maple Leafs, Raptors, and Toronto FC. I focus on seeking out new companies/organizations, groups, people, etc. that MLSE does not currently do business with (and vice versa).
I do this through a number of different strategies, like cold calling from companies prospected on various media platforms, in and out of venue sales activations, referral business, among others. At this stage in my career, I have developed a strong book of business that I can rely on for referrals, that I can count on for recurring business, and that I can cross-sell and up-sell into different products. Every day is different because we are always adapting to the changing priorities of the business in a very fast pace environment. Our teams/seasons overlap in a lot of ways so we are often selling multiple products and product mixes for different teams at the same time.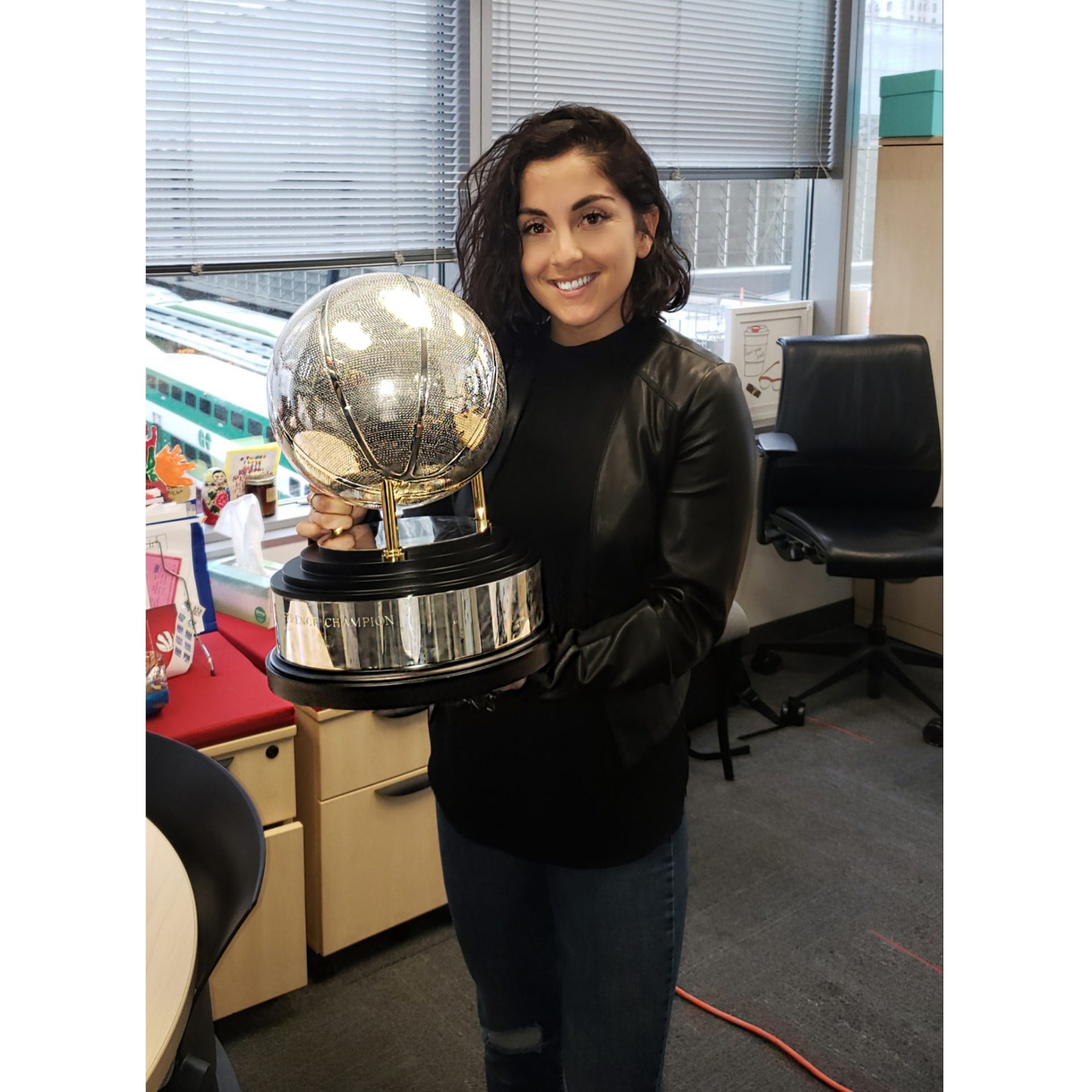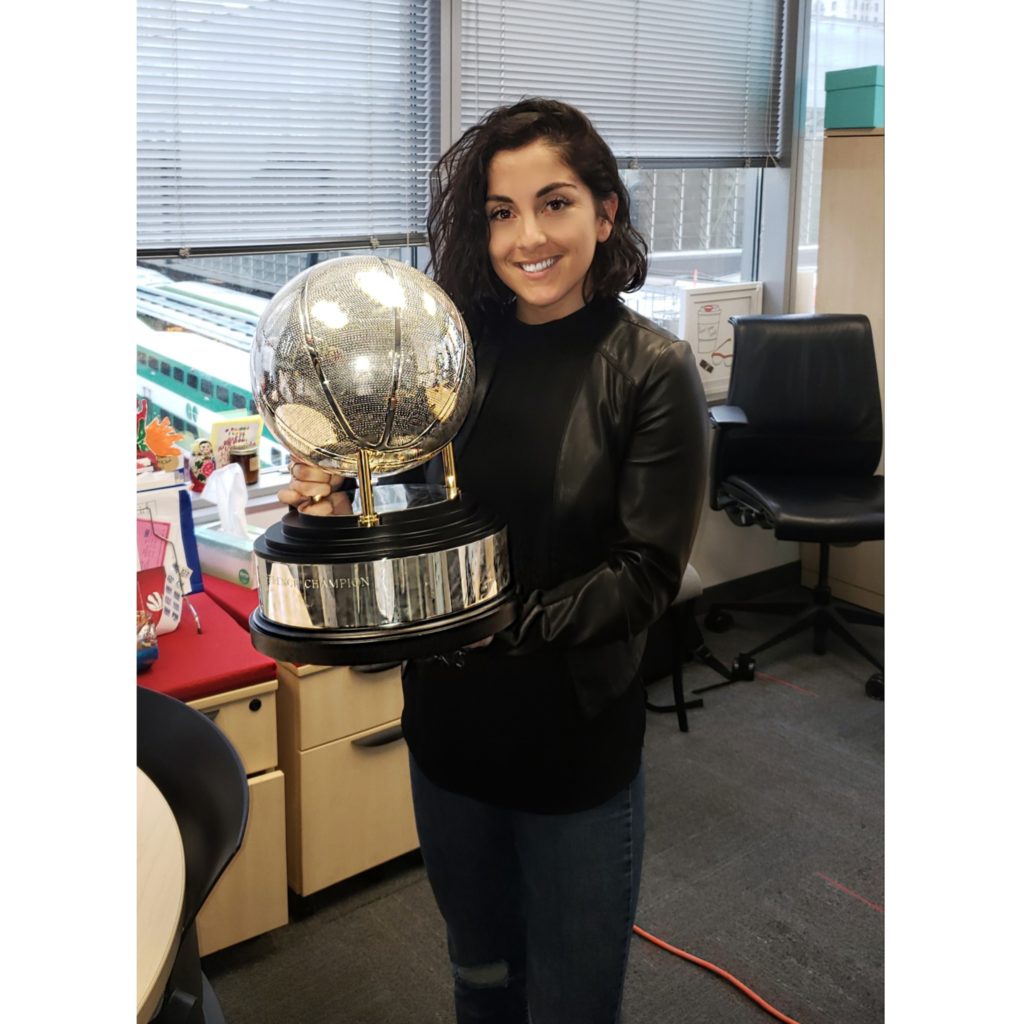 As an account manager, naturally, we take on more of a leadership role as veterans on the sales team. I hope to grow my career into management one day so I take every chance to develop my leadership skills and take on more leadership opportunities. I just completed a one-year 'term' as Toronto FC Brand Lead, working with management and collaborating with other departments in an effort to achieve various sales and marketing objectives.
Next, I will be taking on our Internship and Recruitment program, so I will be responsible for hiring, managing, and recruiting new interns and building out the internship program on the sales team. Having more than three years at MLSE under my belt I have a good understanding of the business and where there may be gaps or areas in need of improvement – with that I take initiative when I see an opportunity to make an impact.
When did you realize you wanted to work in sport?
I graduated with a Business Degree and a minor in Economics. It wasn't clear to me out of high school what I wanted in a career but I knew going for a business degree would open the door to a wide array of opportunities. I grew up in sports – started in soccer at the age of 4, hockey at the age of 7, and had a quick stint playing provincial volleyball at about 13. Soccer ended up being the sport I pursued intensely, playing Elite and captaining my team for many years. It really formed who I became as a person, I loved being a leader and someone my teammates looked up to, I loved the relationships I built with my teammates over the years, and the competitive edge it gave me which honestly drives my success in my career.
I'm self-motivated, success-driven; my determination, perseverance, and work ethic, in general, are all derived from my years as an athlete. Going into my final year of university, I knew I wanted to align my passion for sports with my career, I finally had clarity on what I wanted in a career and that was to do something I loved. I wanted to wake up every day looking forward to going to work and I knew it had to be in sports and/or athletics in some capacity.
I still play to this day! I play women's 11s with my old rep team on Sundays and play co-ed 6s on Mondays with people at MLSE. I have two torn ACLs but I am not ready to hang up the cleats…
What are three skills you wouldn't be able to work in sport without and why?
1

Communication

You don't need to love sports to sell it! You just need to believe in the products and the value proposition.

Sure, it's easier to sell tickets if you love sports or play sports. It can be said about a lot of sales jobs – having a passion for the product naturally makes your job easier.

But you don't need to be a sports fan to sell tickets, because it's not always about the sport, it's about the experience the ticket provides. Like if you're going to the game to spend time with friends, or if you are a company then you are using tickets as a business tool to get facetime with clients, sell to new prospects, build relationships with existing clients, use the tickets as an employee engagement tool.

If I'm selling printers, there is no way I'd have a passion for them. But I'd understand their value, the benefits of the product, how they compare to our competitors, etc. and I'd be able to sell them on those things alone.
2

People Skills

Relationship building is a huge part of the job! You need to be good and holding a conversation and fostering relationships with prospects and clients alike. This helps you gain referral business, upsell and cross-sell existing clients.
3

Confidence

You need to believe in your abilities as a sales rep in order to succeed in the role. Not being afraid to take chances and act outside of your comfort zone is super important. It is all about getting comfortable being uncomfortable!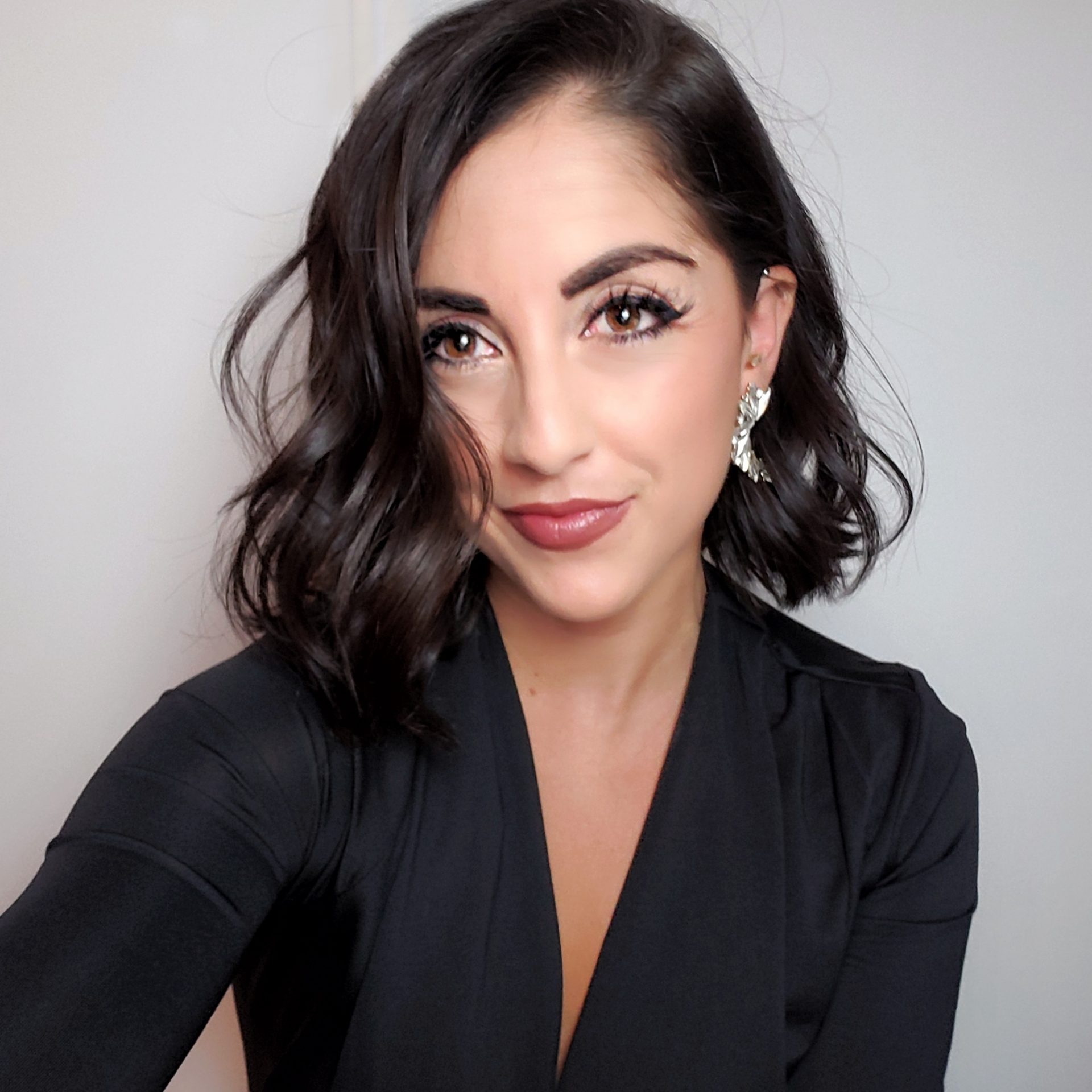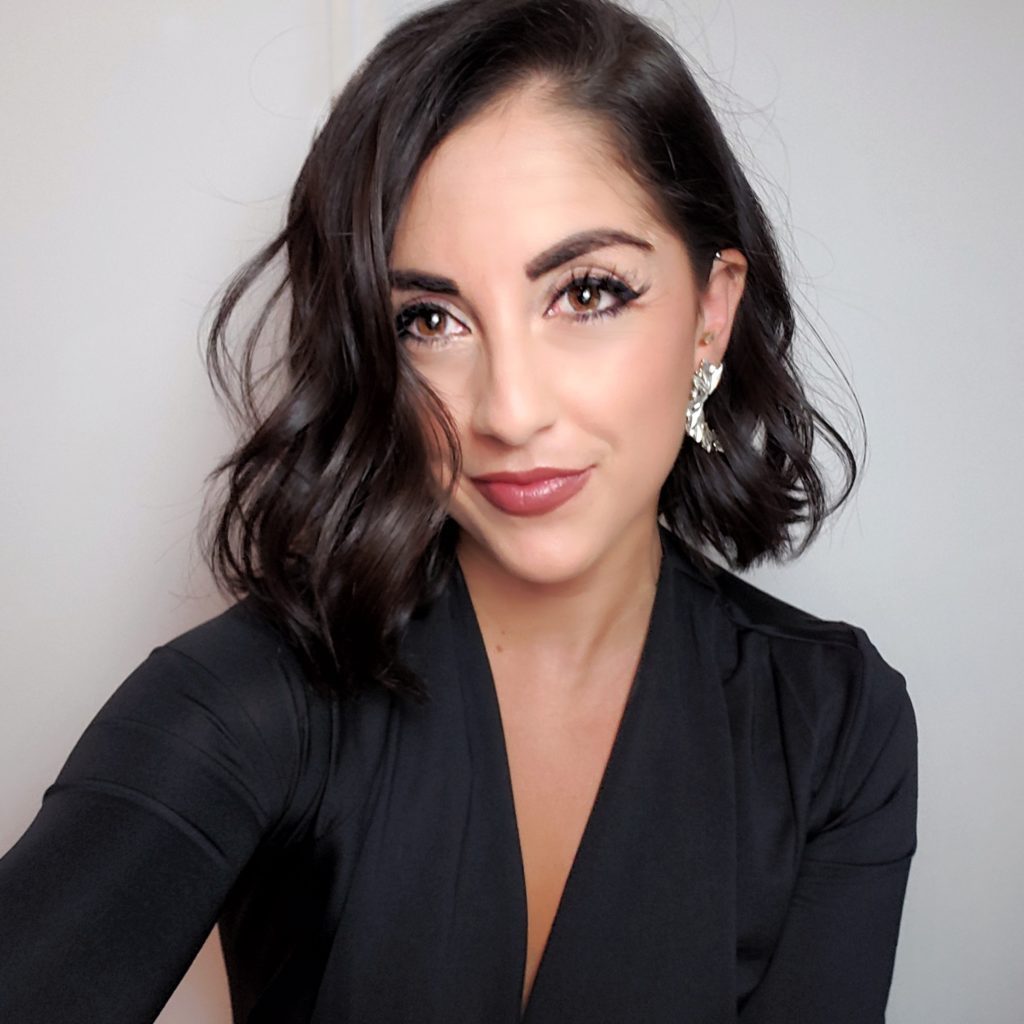 Tell us about your favourite parts about working in sport. And the most difficult!
Honestly, my favourite part of working in sports is just being immersed in it. I get to work at games, sell products that I am personally passionate about, that I understand the value in. I also love the culture – I work with a ton of like-minded individuals who are young, fun, outgoing, and easy to work and collaborate with. Sports are fast-paced and no day is ever the same (which I love), but it can also be very unpredictable!
You never know who is going to be traded, who is going to be injured, and how it will all affect team performance which directly effects the product you are selling. Our success in selling some products directly relates to team performance, so if the team isn't doing so well, it makes our jobs a lot harder. This is the most difficult part of the job but that is where we are really tested as sales reps and can really shine – succeeding through the difficult times. Because when teams are winning, selling tickets isn't that hard.
Tell us how you first became involved with GroundbreakHERs and what does it mean to you?
Danielle presented the idea to me and what her vision would be for the group. As one of the only girls on the sales team (that works across the Leafs, Raptors, and TFC brands), it was a no brainer to me, I had to be a part of it. When I joined the sales team at MLSE 3 and a half years ago, I was the only girl among almost 20 guys, and it remained this way until we merged with the Event Sales team 8 months later, and then that made 2 of us. I quickly understood how important it is to engage women in male-dominated industries and roles like sales.
Women are a minority in sales roles and I don't have the answer as to why – lack of awareness? Misconceptions? High-stress role? Everyone has an opinion on it but I know that it is rewarding in so many ways. Women need sources of empowerment, inspiration and motivation, not just from a sales or sports capacity, but across multiple industries, and I knew the GroundbreakHERs were going to create a platform to do this. I think this group is something that the industry needs and I am so proud of this team of women, and the core originator Danielle, for coming up with the idea, creating connections with high profile people across multiple industries and engaging them with the GroundbreakHERs mission. We have accomplished so much in just one year, I am excited to see what the next as in-store!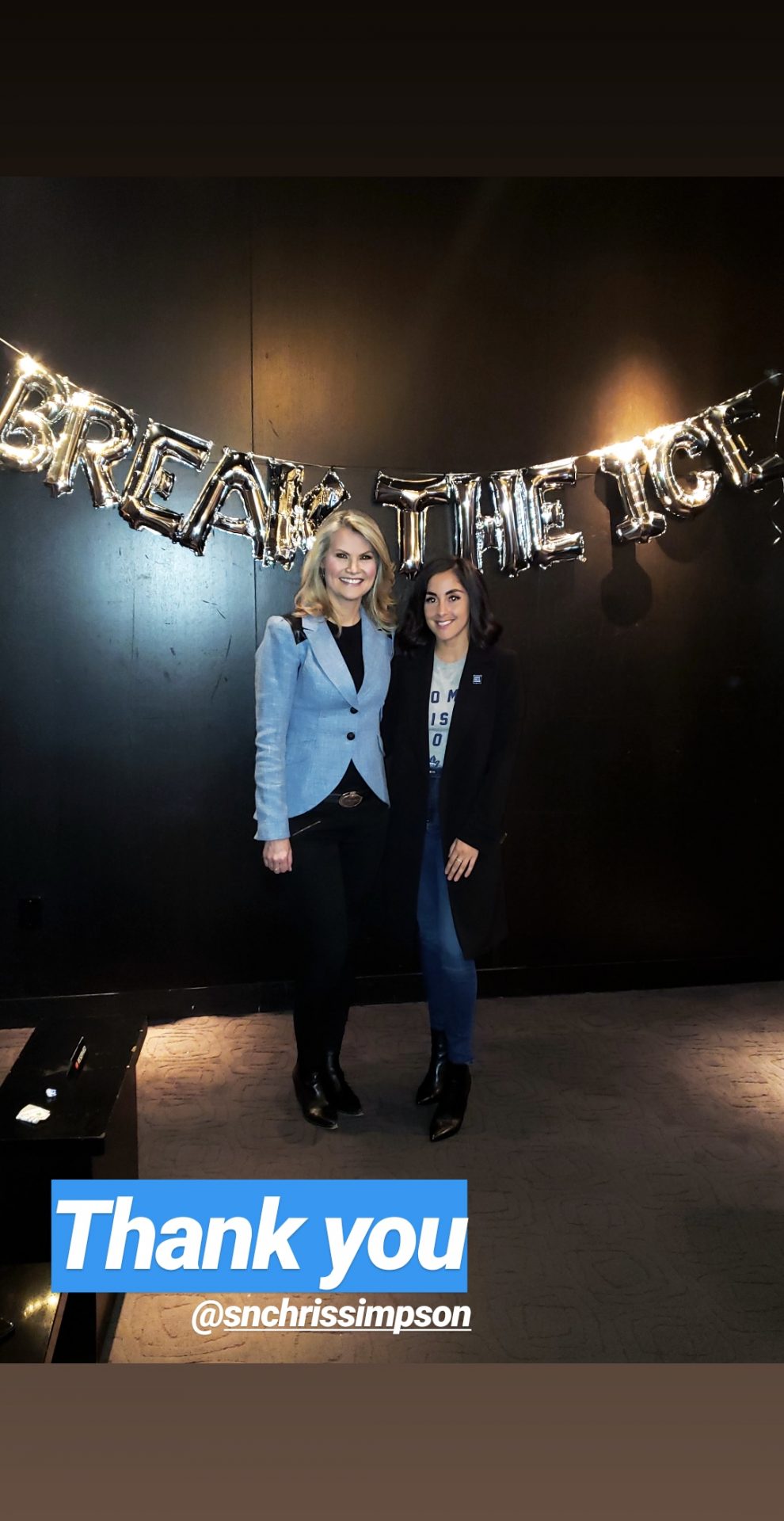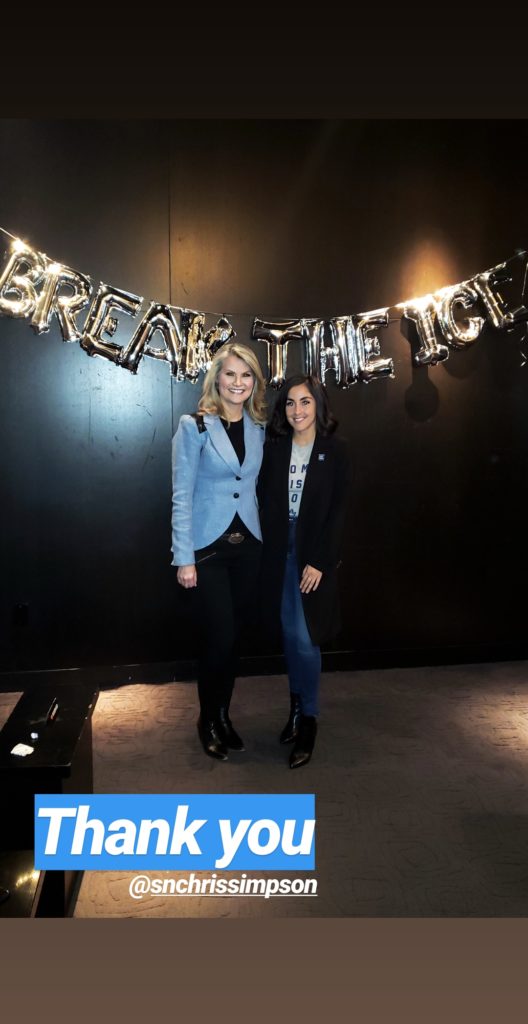 ---
Brittney Pagniello
Interview by SPMA
Posted July 30, 2019 in Industry Profiles