The

S

na

P

: The Main Event With Event Management Expert Don Costante
THE MAIN EVENT
Episode 5
1 on 1 with Don Costante
Event Management Expert &
Senior Director of Event Presentation & Production
Kansas City Royals 
Welcome to the fifth episode of The SnaP, a SPort MAnagement (SPMA) Hub digital show, featuring voices from the sport industry, hosted by Anastasiya Romanska. The show probes a snapshot into their lives by providing a visual with auditory experience.
In this episode, we chat with Don Costante, the Senior Director of Event Presentation and Production for the Kansas City Royals. Since 1994, he's produced over 2000 events for pro sport organizations! To say that Don is a seasoned professional is an understatement.
If you're an avid SPMA follower, you'll surely remember Don Costante from our last feature to close out 2019. In that post, we highlighted the need to be meticulous in event management through the lens of Costante's daily approach:
No detail too small, no problem too complex, our meticulous approach and rich experience is what it takes to deliver best-in-class events.
Now in 2020, there are many complex problems facing the sporting world and Don faces them head on in this episode.
Along with event production, Don Costante is the host of The Rundown Podcast. He uses the platform to share his and others' knowledge through interviewing other sport management professionals. We featured Don's podcast in our piece on sport business podcasts.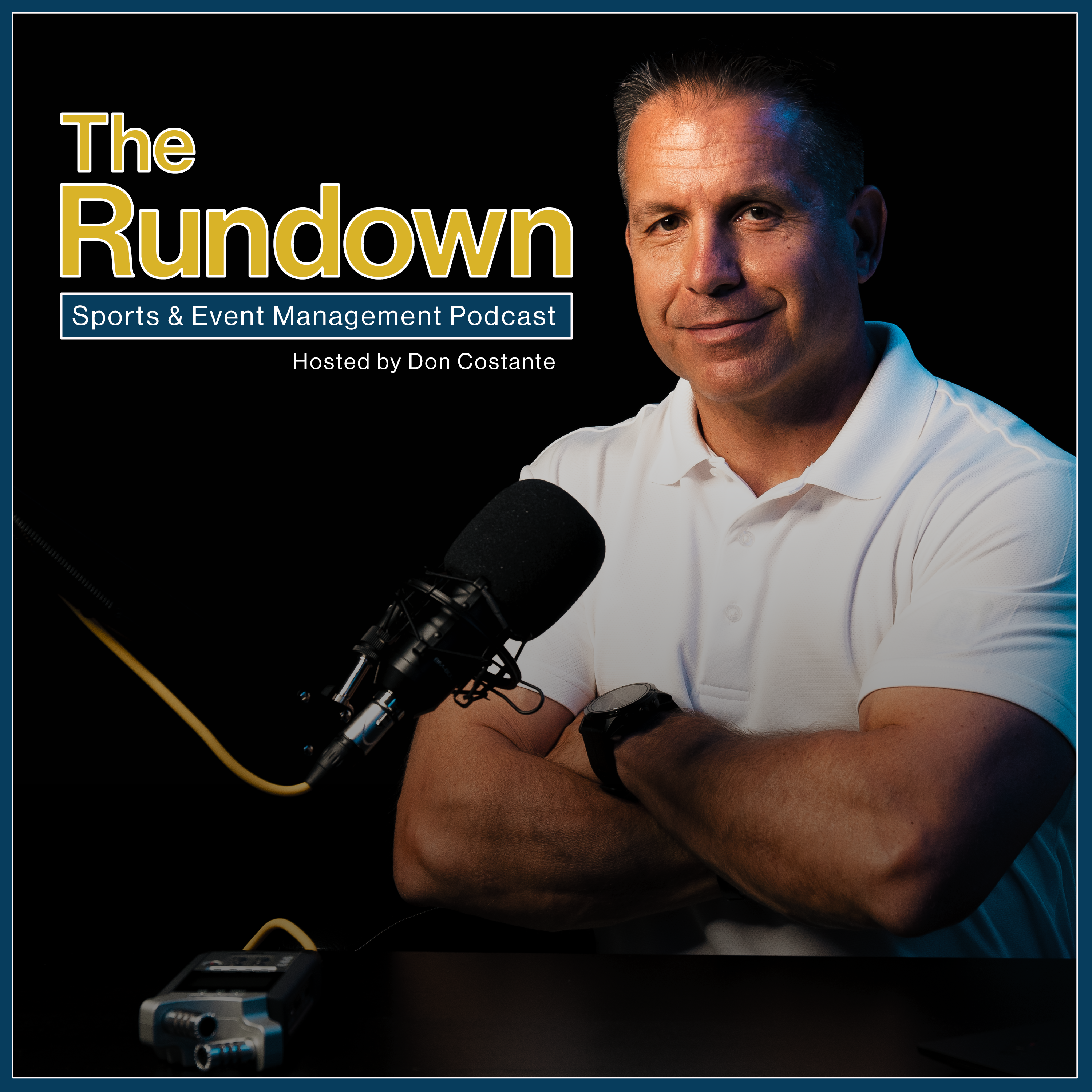 Don Costante is all about mentorship, articulating the importance of job shadowing, internship, and as much good experience as possible to find a niche in this industry. 
I could go on for hours about my interview with Don, so the best thing to do is, click here to scroll back up and view this 17-minute episode of The SnaP.